The Ultimate Task Management Software & Tool in 2023

You might be in the business of running a successful organization, at least you are looking forward to it.
Questions are rising in your productive mind like,
How do I create a smooth workflow in my projects?
What are project management systems available that promise satisfactory project management tools?
How should I break up my project into different tasks and assignments for my team's efficient functioning?
What do I need to know to create sizable, adjustable tasks, so my projects are delivered with effective results?
In essence, what is the best task management software and tool in 2023 for your organization's rapidly changing needs and fast-paced projects?
All of the above questions are substantial points you need to tackle to become a great project manager who can deliver astounding results on time.

Other posts available that go into greater detail of project management frameworks, how they work, and why they are essential for you as a project holder.

For this post, we will go into greater details on:
What are the tasks?
What is task management?
Which is the perfect project management system for you?
Most important, which is the best task management software and tool in 2023 for you?
Let's begin.

What is the task?
Many potential successful projects find themselves lost in a circle of disorganized work assignments, failure to deliver on time, micro-managing different aspects, etc.
Your projects can also be prone to precariousness. It is often not because the project's idea was not good, or the outline was below-average, or the resources available were cheap.
It is almost always because the project manager fails to break down the project into sizeable little tasks. These tasks ultimately decide your project's final result and are the project ready for a successful delivery.

We can't have your amazing project idea fail because of the inability of the project manager.
It would help if you started integrating a proper project management system in place.

So, what is a task?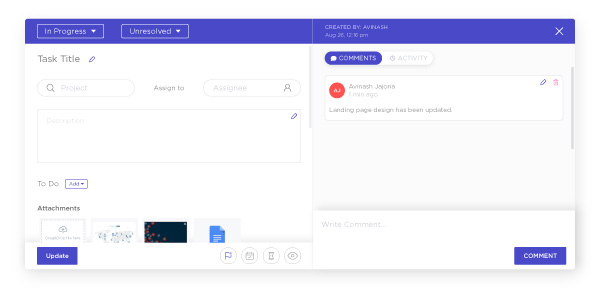 We are exploring concepts that have a slightly different meaning in project management than their everyday use. Keeping that in mind, a task is a piece of work that you will complete so your project can move forward. Each phase of a project is accurately broken down into little specific tasks assigned to either one person or a team to complete.
Why are these tasks different? It's because they are related to a sphere of project management. Yes, washing the clothes, cleaning the dishes, buying groceries, and the like are tasks, but they are not projects.
Only those activities can be called a project where the whole process is divided into different stages. Those stages are then divided into a series of tasks that need to be completed in a certain time for the project to move forward.
Now you know what tasks are—moving on.

What is Task Management?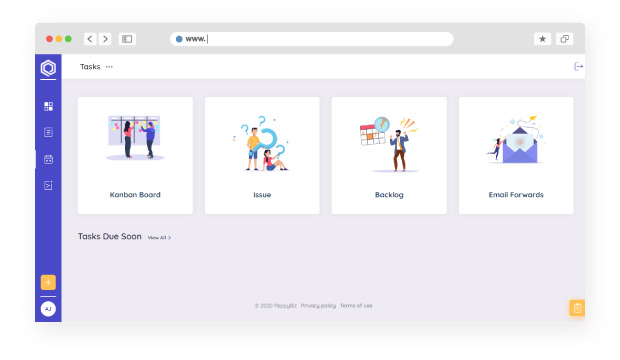 Task Management is managing different tasks.
Simple right? Yes and no.
Yes, because that is how we understand the term in simple speaking fashion.
No, because it is a complete sphere of study in Project Management and has a lot going on in the background.
Please put on your scholar caps because we are going academic.
Every task has a life cycle in which it needs to be completed, assessed, and approved so we can move forward to the next task. Different processes like defining the task, monitoring its progress, overcoming any problems, meeting the deadline, monitoring, controlling, and progressing through the task's lifecycle are Task Management.

Important key terms are: –
Project Management System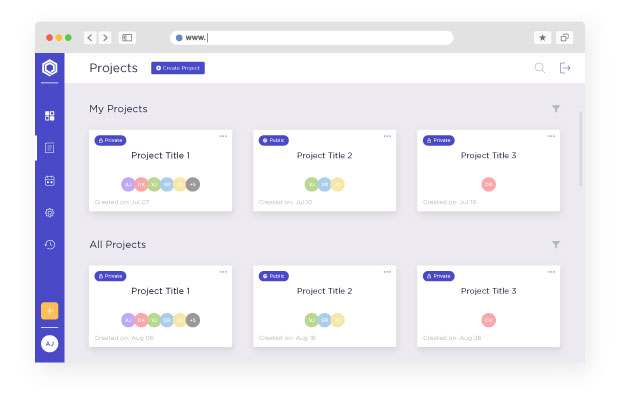 Any service, software, website, in other words, a system, which assists you in starting a project and taking it from the start to the end.
Project Management Tools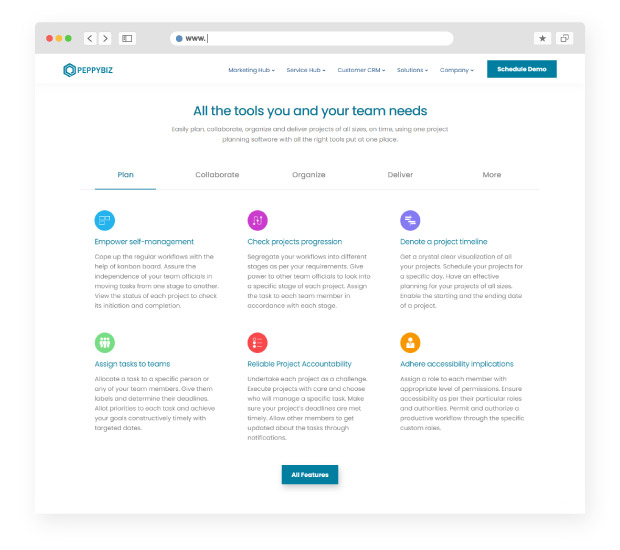 The different tools and utilities which allow simple and efficient project management. e.g., Gantt charts, calendars, discussion boards, etc.

How to differentiate Project Management and Task Management?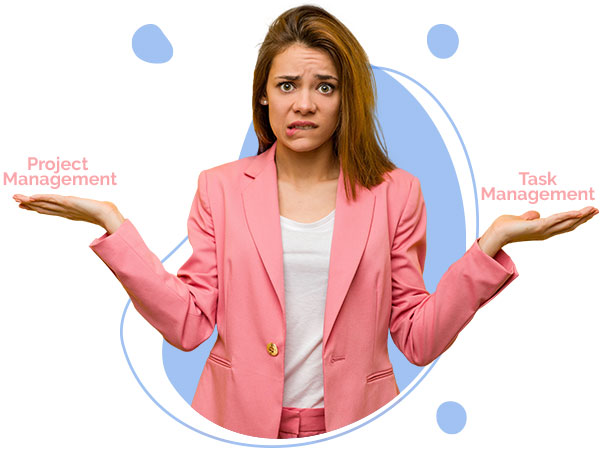 Like many cells come together and make up a tissue, many tissues come together and make up a muscle. Similarly, completing many different tasks completes a stage, and completing different stages takes a project forward from start to finish.

In Project Management, a project holder's focus is on taking the project from beginning to end.
Task Management is on a smaller-scale, making sure that a particular task is successful in its lifecycle to move onto another task or the next stage of a project.
A project manager has the responsibility of assigning or removing task managers or deciding to do the job. But task managers cannot appoint project managers as they are under them.
That's the traditional approach. How do we understand and apply that concept to digital software and services?

The best task management software and tools are categorized under the best project management systems offering the crispiest project management tools.

The terms' task management software and tool' and 'project management software and tool' are almost used synonymously. While searching online for the best project management system available for you—just a small caveat to keep in mind, don't confuse you as a dedicated user?
So now, we will have to go beyond the Stone Age techniques of writing down our tasks on post-it notes and creating to-do lists (which is still very resourceful at an individual level).

Please look at the most effective project management systems out there, actively offering businesses and organizations the best task management software and tools in their services.
For this list, I have considered factors like user interface, special features, resourcefulness, platform design, small-scale/large-scale, integrated services, user reviews, and price range.

Here are the Best Task Management Software and Tools in 2023
1. PeppyBiz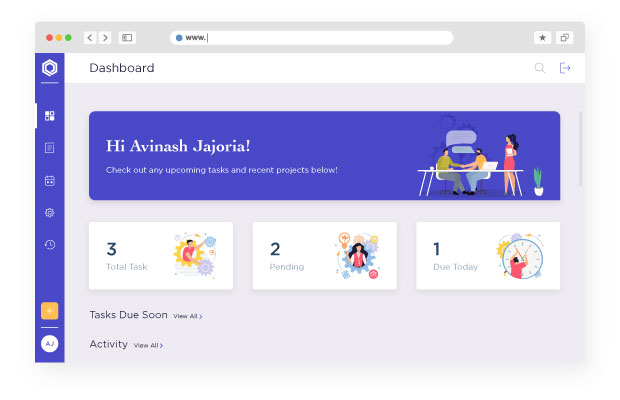 PeppyBiz is the freshest project management system in the market, offering the best task management software integrated with the most resourceful project management tools.
Their founders, Siddharth Gupta and Aman Gupta are experts in over 13 years of experience.
PeppyBiz platform offers project management and a collaboration platform in the same service; there is no need for different mediums for task management and communication. They cover multiple countries such as the U.S, United Kingdom, Australia, and India.

Here is why we decided to rank PeppyBiz at Number One.

Features
User-friendly interface with an elegant design
Project Dashboard with a quick overview
External integration with Google Calendar, Box, Dropbox, Google Drive, OneDrive, Freshbooks, and Outlook.
Quick reminders, updates, and notifications
Tasks lists
Kanban boards
Gantt charts
File and Documentation
Timesheets, Roadmaps, and Timelines
Project Role Assignments
And there are many more exclusive features available.

Price range

We have a scheduled demo for your project management venture; in its duration, you can assess whether you want to continue using PeppyBiz.

Best for

We have found PeppyBiz to be the most efficient project management system offering a perfect range of project management tools. The best task management software that has been optimized for regular individual-based projects and large-scale projects for organizations.

2. Trello

Trello was initially developed as a project management system in 2011. Since then, it has changed hands several times and is currently developed and operated by Atlassian, another well-known software development company. Trello is an online platform, and its main game is the Kanban card management system.

Let's go over some of its features.

Features
Kanban-style cardboard system
Offers free and paid power-ups for projects requiring immediate attention
Google services integrated
Very simple and friendly interface
While Trello has many plus points, there are crucial project management tools that are lacking like: –
Does not offer a reporting program
No other aspect other than the Kanban view is available
It is not capable of handling intricate projects
Only 10MB of online storage for free users
Price range

Trello offers three varying plans:
Free
Business for $9.99/per month
Enterprise for $17.50/per month
Best for

A regular user looking to manage personal projects with no complex details, then Trello is suitable for you.

3. Wrike

Wrike is a collaborative platform that focuses on project and work management. It was started by Andrew Filev in 2006, who also is the current CEO.
Unlike Trello, Wrike offers its users a range of viewing styles and is not limited to Kanban card-based management.

Features
Board view with a three-pane structure
Spreadsheet view
Integration of services like Google, Dropbox, OneDrive
2GB free storage
Real-time updates with the Activity Stream
Limitation
While it offers satisfactory features, you will soon find yourself in need of more, which can only be unlocked once you buy an upgrade, which can soon start getting expensive.
One other limitation is user allowance. Their free plan only allows up to 5 users, which is very restrictive for team-based projects with a low budget.

Price range
Free – with five users
Professional – up to 15 users $9.80 user/per month
Business – up to 200 users for $24.80 user/per month
Enterprise – Wrike must be contacted.
Best for
Intermediate level project management.
4. Zoho Projects

Zoho was launched in 2005 as an online word-processor, and since then, it has gone through multiple development stages with additional features being added over time.
Zoho is one degree above Wrike in its base use capacity.

Features
Task Automation
Gantt Charts
Integrated with Zoho's Application Suite
Social Projects
Limitations
It requires a learning curve, which is not convenient for quick, fast-paced users.
The user-interface, while optimal, is not very aesthetic to the eye.
The Free Plan is extremely limited.
Price range
Free – with only three users, two projects and 10MB file storage
Standard – up to 10 users for ₹210 per user/month
Express – up to 50 users for ₹280 per user/month
Premium – up to 100 users for ₹350 per user/month
Enterprise – up to unlimited user for ₹420 per user/month
Best for

Project holders for extensive projects with a medium to high budget. In other words, a good amount of moolah.

5. Asana

Asana was founded by Dustin Moskovitz and Justin Rosenstein to make work easy for the teams they were managing while working at Facebook. Since that time, they have made Asana their future.
Free plan features are better than all the previous project management software.

Features
Simple and easy-to-use UI
Project overview with a dashboard
Quick reminders
Timelines and milestones
Price range
Basic – $0
Premium – $10.99 per user/month
Business – $24.99 per user/month
Enterprise – Contact them
Best for

Beginner to Advance projects and still learning project holders.

Conclusion
For the success of your organization or team's projects, it has become very crucial for you as an individual to step-up the game. To that end, you need to select the best project management system out there.
Here was our list of the best task management software we could dig up, choose wisely, and choose well. We wish you the best.