An email autoresponder is an automated sequence of emails sent to a segment of people. Whenever a user performs an event. For example, he buys your product or joins your list. He will receive an automated email in response to his action.
At the same time, you can engage users by sending them tutorials. So, it helps in boosting sales and building relationships with users.
You can send them in a preset sequence at a predetermined time. Also, you can create the content of the emails in advance.
Why does an online business need Email Autoresponder?
Email autoresponder series help an online business to boost their sales and revenues.
1) Greet new subscribers
Your new subscribers are the key to glorify your business. By creating a welcome email campaign, you can greet them. Generate their curiosity by introducing your brand and its history. Engage with them by asking them questions and knowing about them.
Remember to include all your social buttons towards the end of the mail. It will help in multiplying your subscribers. Also, it will strengthen your relationship with them.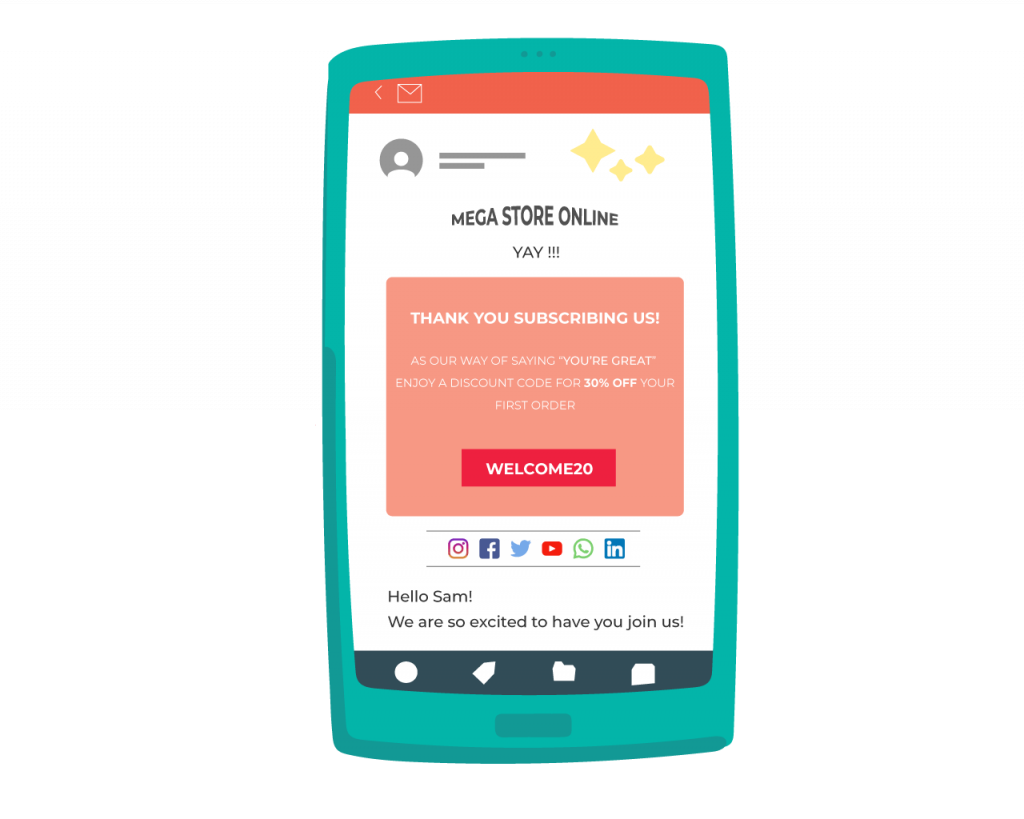 2) Motivate new subscribers:
Educate the new users about your brand. The new users know about your brand but don't know how to use it. By creating onboard autoresponder series, you can make them aware of its use. You can display the richness of your brand that will solve users' dilemma. Thus, clarifying their vision towards you.
For example, If a user has signed up for a free trial of amazon web services.
In the first mail, send the user about how to start building a solution.
Second mail, provide them a 10-minute trial tutorial.
Third email, give them tutorials to help them learn how to build a solution.
This is how you can lend a user to log in to your services.
3) Nurture your leads:
Although Subscribers attracted through a welcome email campaign. There could still be chances that they won't buy your product. To engage them more, you can nurture your leads through informative content. So, to convert leads into customers. You need an effective lead nurturing email autoresponder workflow.
Hence, you can target your goal through the email sales funnel.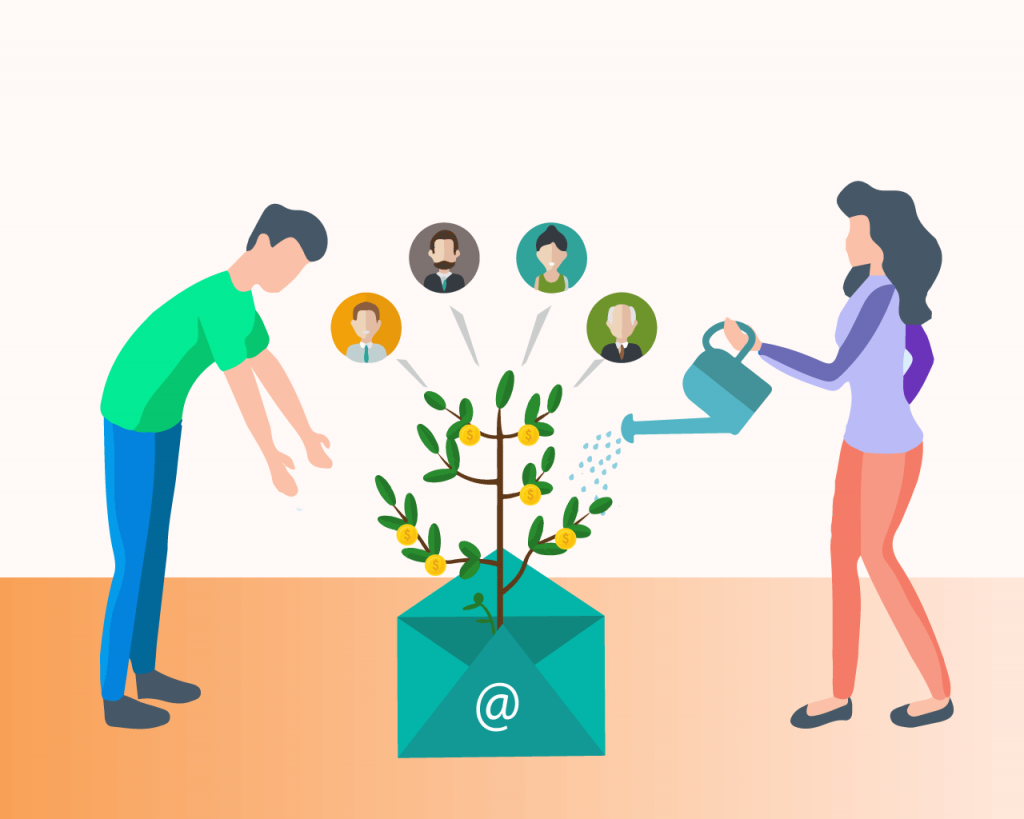 4) Convert leads into customers:
Autoresponder email series represent the email sales funnel. You can plan the user's path through the pre-written email series.
Let's take an example: When a user subscribes to your services, send them an automated thanks for subscribing mail. Wait for their response. Ensure their trust by educating them towards your brand. The above events fall under marketing qualifying leads.
Following it, you can qualify the leads by providing them value by listening more to them. This way, you can easily convert leads into customers.

5) Confirm user's action:
Confirmation emails prove to be a great success in online marketing. This means when a user performs an action. You can send him the autoresponder confirmation mail. You can send it for the following actions:
Registration.
Shipping
Subscription
Sale
6) Promote referral program:
Create an autoresponder mail to promote your referral program. Let's have a look at email autoresponder example.
For example, you can reward your customers if he or she refers to the brand offer to his friends. The user receives an invite link in the mail. Also, a customer can share the link on social media accounts through social media buttons. Thus, it further propagates the sales.
7) Promote your upcoming events:
Inciting customers to your webinars or event is not an easy task. Hence, creating an effective autoresponder email series is quite important.
For example, if a visitor opts-in and registers for the webinar. You can engage him by providing relevant information about the event. So, you can send a series of automated emails (such as thank you email, event link email, email reminder of the event, and so on)to the user.
Conclusion
After reading this blog, you may have understood what an email autoresponder is and how to create one for your campaign. To know more about it, schedule a free demo.
Also Read: