The Workflow Automation Statistics For 2023

Imagine having ten extra hours in a day. Sounds impossible, right? But, what if we tell you that you can get these extra hours for your business? Yes, it is feasible. But how? The simple answer is with workflow automation statistics. This is what digital transformation is about. It involves smart work instead of hard work.

Entering the data manually is not a very pleasing idea. It does not just consume a lot of time but also resources. With the incorporation of workflow automation, businesses can multiply their productivity.

How does this happen? Are there any statistics to prove its validity? Let us walk you through all of it.

Workflow Automation Statistics

Many businesses across industry verticals are enjoying the benefits of automation. The statistics validate this point. Some numbers for its justification are given below.
With marketing automation, there is approximately 417% revenue increment.
One example is Cisco Systems. There was the elimination of about 75,000 calls every month with automation. This further lead to an annual saving of $270 million. These are surely some big numbers!
The marketing automation helps in increasing sales productivity by over 14.5%
These numbers show the immense growth of automation shortly.

But what is workflow automation? What are the benefits that it offers? How to choose an automation software? Here is all that you can expect, and you need to know.

What is workflow automation?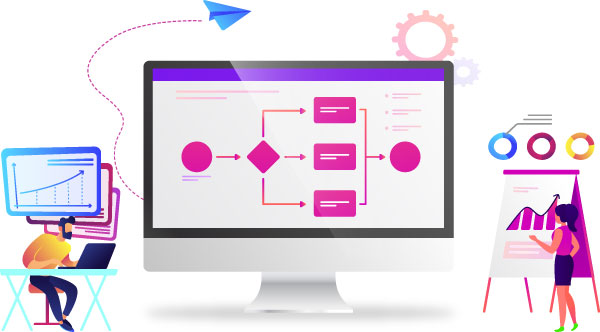 Workflow automation involves the integration of logic based on rules for the automation of manual tasks. These are inclusive of tasks like data entry, nurturing the leads, etc.

Workflow automation isn't limited to any specific department. Rather, it has something in store for every business aspect.

Here is how the various departments can gain benefits from automation.
1. Marketing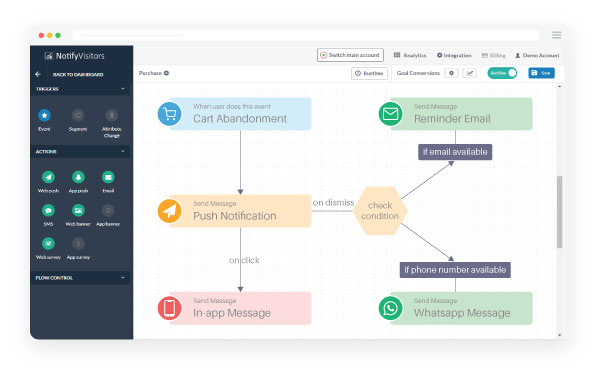 Marketing tasks are monotonous and tedious. It mainly involves iterative tasks like sending emails, social media posts, and such tasks. Marketing automation helps you sort all this out. With email automation, one can schedule the emails and the target audience. For social media, they can plan well in advance with the automation software.

helps you sort all this out. With email automation, one can schedule the emails and the target audience. For social media, they can plan well in advance with the automation software.

2. Human resources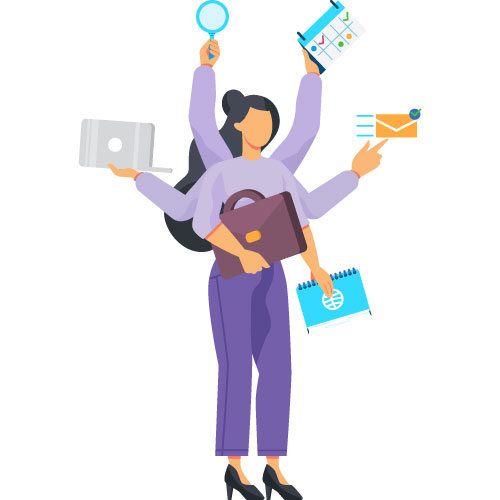 Another key aspect of every organization is human resources. The employee information is massive. Alongside, it can vary from time to time. Automation eliminates any manual errors to record the right information. With HR automation software, there is no need to enter any information personally. Everything can be done in minutes with automation.

3. Finance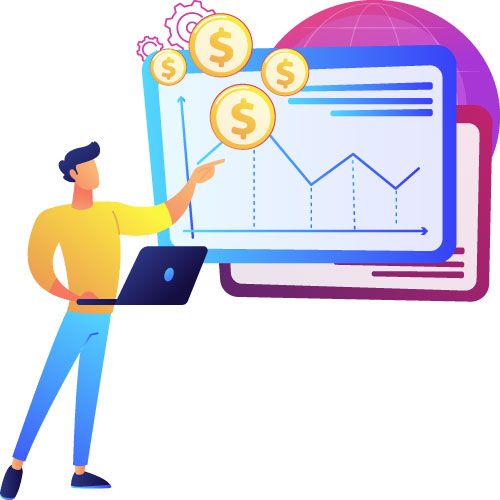 For every business, finances play an integral role. To avoid any unwanted expenditure it is important to keep track of the expenses. Finance automation and software allows users to track the complete process. This involves reimbursements, budget approvals, requests for employee travels, etc.

Benefits of Workflow Automation
Are you planning to opt for workflow automation but are still dicey about it? Here are some benefits of workflow automation.

1. Streamlining the communication process: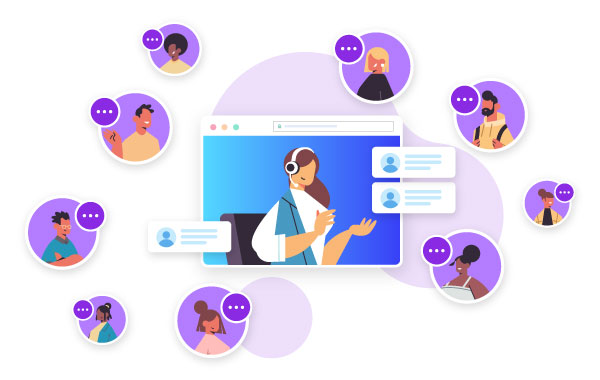 Lack of communication can lead to major issues in an organization. It is important that effective communication takes place within the team as well as the organization. Workflow automation allows the team to be on the same page. This eliminates the risk of conveying wrong information in any form. Further, with automation, one does not have to remind the team to perform specific tasks. Rather, everyone is involved in the process.

2. Accountability:
Automation allocates the tasks to each one. This develops a sense of accountability among the members to perform their due tasks. This also helps the team understand which tasks require the most time and any pitfalls in the process. Further, well-performed tasks also play a key role in the decision-making process.

3. Cost and error reduction:
Why splurge a high amount on manual labor when the same task can be accomplished with automation? Workflow automation allows individuals to get tasks done effectively by cutting down administrative costs as well. Further, the errors are also reduced with automation. The digitally operated processes leave no room for any manual errors. This helps in carrying out the business processes seamlessly.

4. Time management: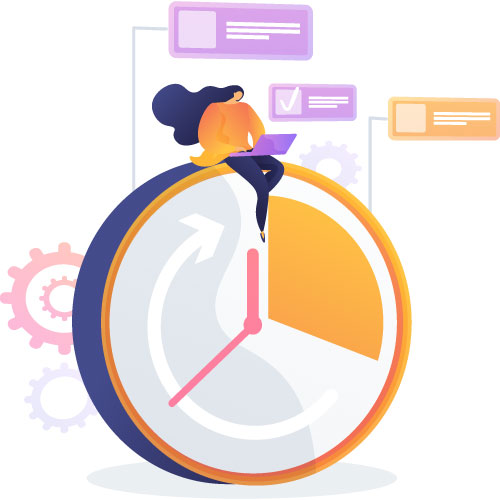 As mentioned earlier, automation helps you cut down the time investment by a big margin. The employees need not sit for hours altogether to sort the data. The workflow automation software allocates the team with required tasks allowing the tasks to be completed well on time. The employees need not perform the tiresome tasks iteratively.

5. Workplace efficiency:
The customized workflow automation allows the team to work in collaboration. The responsibilities are assigned to the required people to get the tasks done. This further eliminates the need for management for every task with improved workflow efficiency.

Workflow automation software: Features to consider
The automation software market is massive. While some software works for all businesses, the others have some constraints. Are you looking for workflow automation software for your business? There are some features you must necessarily consider. Irrespective of the situation, it is important that the software fits your business requirements. Here are some features to tick-off from the list.

1. Simplicity:
Automation means making things easy to handle. So, the software you choose must be simple and user-friendly. Ensure that it has a flexible UX/UI design with no-code solutions. After all, no customer wants to end up sorting codes.

2. Operability with the cloud:
Nowadays, cloud-based systems and workflow automation are the easiest to use. They do not just help you scale your business but are also reliable and secure. The users can easily maintain them and even run them with the on-premise versions.

3. Customization in features:
Every business has its specific requirements. So, while choosing the workflow automation software, ensure that it can tackle all business processes well. Further, it must also have the capability to manage any complex tasks.

4. Cross-platform integration: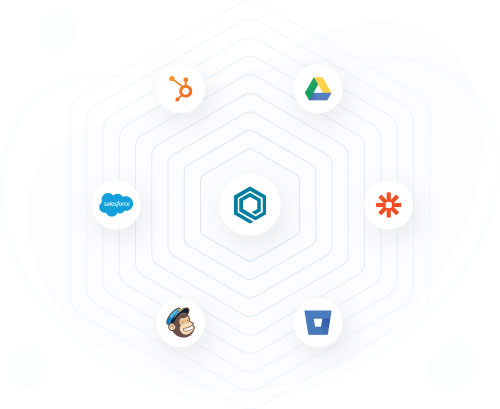 Ensure that workflow automation software is compatible with other applications and platforms. This does not just make the task quicker but also makes the interoperations easier.

5. Analytics and report management:
For any strategy that you implement, you need to check how well it works. Good workflow automation tackles it all. Check for in-built reports, task monitoring, and management. This helps you improvise the strategies quickly and efficiently.

6. Capabilities of mobile: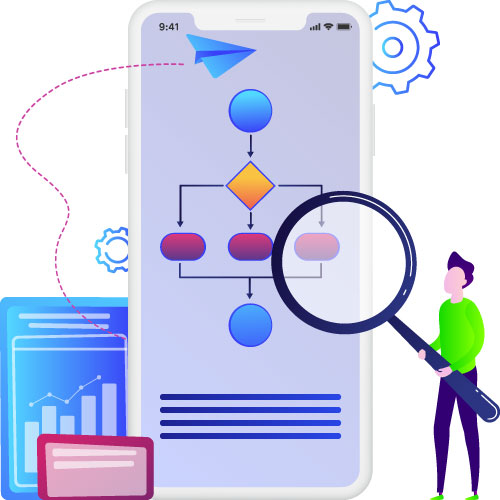 Nowadays, everyone wants their work to be done on the go. Ensure that the software is accessible from anywhere you want without any major limitations. Whether it be the notifications or approvals, workflow automation must be done easily.

7. Cost-effective:
There are many businesses that might have financial limitations. It is essential to consider that the SaaS pricing is upfront with any excessive charges. Many vendors end up charging a big amount without any proper implementation or consulting. Check what you require and whether it is worth the price you are paying.

Best workflow automation software to choose from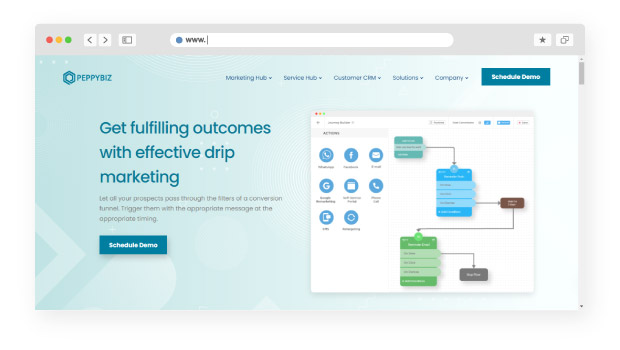 Once you are satisfied with the features, the real search begins. After all, there are still so many options to filter from. While some software is suitable for small businesses, the others work well for big businesses. Here is a list of the best workflow management software to choose from.

a) PeppyBiz:
Want to get all your work done on one platform? PeppyBiz has got you covered. Get fulfilling results from the workflow builder at PeppyBiz. We help you sort the complete process with drip marketing strategies. Some of the features that we provide include:
Creation of a flexible journey for all the prospects
Lead engage through various paths
Creation of drip campaigns using predefined templates
Increment in the delivery rate of drip campaigns
Multiple workflow creation
Sending out the sales notification quickly
Cross-app integration
b) Integrify:
This software follows a service-based approach. They deploy the best possible practices to improve the process, along with consulting. Further, this software is easy to use and provides ample tools. It also provides a knowledge base for the users to work with the software easily. Alongside, the users can upgrade the software depending on their requirements and business needs.

c) Zapier:
It is a common name among the marketing automation platforms. Its simple interface makes it a great option to rely on. This software helps in building over 500 workflows at once, along with multiple app integrations. Further, it also allows users to share documents for seamless project management. They offer a 'free forever' which is inclusive of 100 tasks every month along with application access. They also provide you with several other plans which you can choose from to make the workflow process faster.

d) Kissflow:
This software is easy to learn. Moreover, it is among the popular tools available in the market. They provide users with intuitive workflow tools. Alongside, they also help in the integration of all technologies. The right customizations allow the users to set the user's levels along with the provision of metrics. They also support mobile-dependent organizations.

e) ProofHub:
It is an automated workflow and project management software. It offers versatility in automation solutions. Along with flexibility, the list of features it has in store is surely a long one. These include time tracking, Kanban boards, online proofing, making customized workflows, task management, and many others.

Conclusion:
That's all people. If you want to make your work easier and efficient, automation is the way. It is not just because of the benefits it offers. But, it is also about staying constant in the cut-throat digital competition. Every brand needs recognition. And the right strategies and marketing help you attain that. Why perform the tasks manually when you can get it done with a click? After all, it is all about ease and flexibility in the current scenario. The workflow automation software is surely a great rescue from all the tiresome tasks at hand. So, go ahead. Choose the best software and get your business going!