What is Marketing Operations? Everything You Need to Know.

In any company/organization, it is essential to have a marketing team. This marketing team ensures that potential customers notice your product/service. It plays a vital role in the success of an organization. It is heavily recommended that an organization has a skilled marketing team to boost its sales. The creation of an effective marketing strategy helps in increasing ROI. For making any decisions related to marketing, companies nowadays use a special team called Marketing operations.
In this blog, we will learn about marketing operations in detail.

Definition of Marketing Operations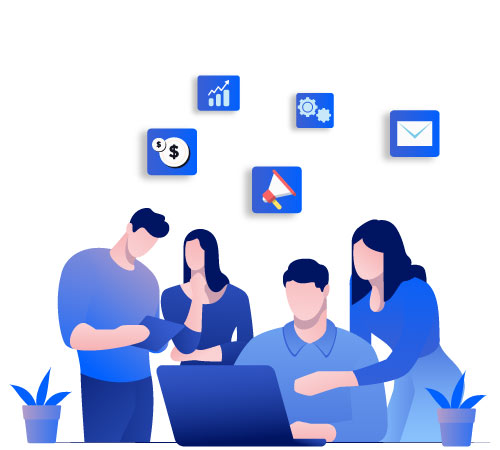 Marketing operations is a term used to describe data, resources, and technology to boost efficiency. In simple words, using the numbers to get the best marketing strategy is marketing operations.
The main aim of marketing operations is to provide the best practices for the team. This is like providing a guideline that the team will follow at all times.

There are 5 Main Aspects of Marketing Operations. They are as follows:
1. Planning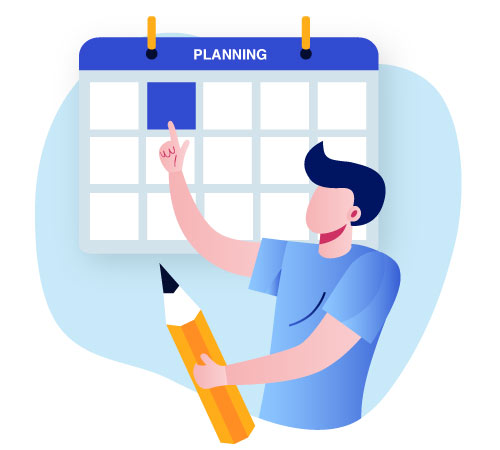 No matter the process, planning plays an important role in making it a success. Marketing operations makes the plan of a project more effective. In this planning, the marketing operations team makes sure that all elements of marketing work together. Most marketing operations involve the use of software for effective collaboration between teams.

2. Process management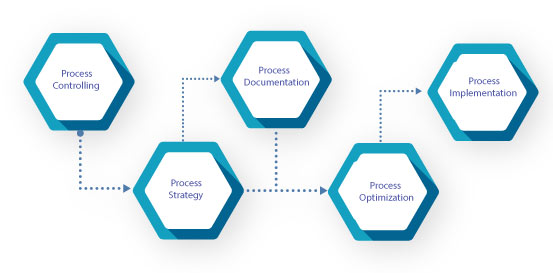 Marketing operations involve the governing of any process laid out. It makes sure every marketing strategy gets deployed at the right time. The perfect execution of processes and creating accountabilities increase efficiency and effectiveness.

3. Digital marketing operations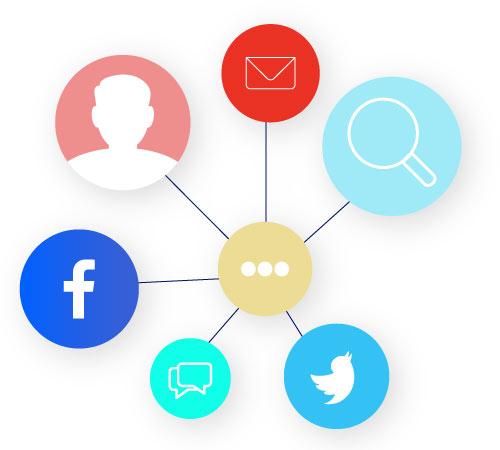 Marketing operations used to be all about numbers and statistics. And it was solely done by experts. But now, with all the technological improvements, digital marketing operations are possible.

Using a marketing automation tool, we can easily get all statistics and metrics. Thus marketing operations is also about handling all kinds of software solutions involved. Making use of software solutions helps in the effective implementation of marketing strategy. In streamlining the process, digital marketing operations play an important role.

4. Collecting Insights
The primary goal of marketing operations is to be realistic with the data. So for accurate data, it is necessary to conduct a proper analysis. By analyzing the information, it is possible to provide data required for better decision making.

This aspect of marketing operations helps create highly efficient campaigns. Digital marketing operations platforms reduce the time spent on collecting and analyzing data. This improves your productivity and thus produces better marketing results.

5. Obtaining agreement on decisions
For every marketing decision made, it is vital to have it authorized by concerned people. This responsibility falls on marketing operations as well. All the legal documents are also drafted and maintained by the marketing operations team.

Digital marketing operations helps ease the task of getting the approval of higher authorities. It serves as a common communication channel that can help handle all your data in one place. For example, when creating ad banners, marketing operations teams ensure that their ads violate any legal policies.

Benefits of Marketing Operations
Apart from the functions mentioned above, successful marketing operations yields the following results:

1. Organisation of team: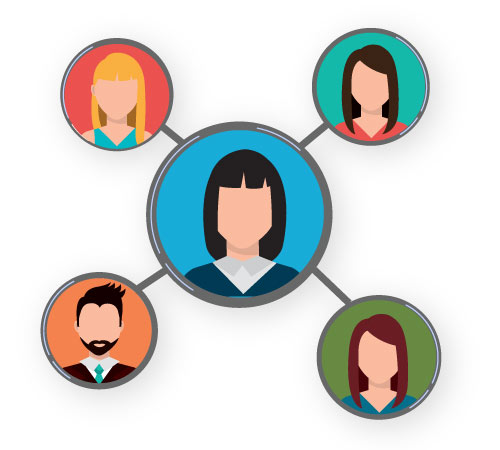 A successful marketing operation ensures that all the marketing teams stay together. It often happens that the coordination between various teams disappears over time. Marketing operations act as the glue that sticks other marketing teams together.

Digital marketing operations platforms enhance the collaboration between various teams. This is mostly because several marketing tools come integrated within a single software.

2. Transparency
Marketing operations make sure that all essential data is available to the authorities. It aims to maintain transparency in data so that the decision-makers are well informed at all times.

3. Reusability of ideas
Effective marketing operations prevent marketing teams from spending time reinventing existing ideas. They have records of all previous strategies used. This lets the team make quick decisions based on old ideas. This process not only saves time but also a lot of money.

4. Workload monitoring
You may be overworking your employees. This happens when the tasks are not equally divided between the employees. Digital marketing operations lets you keep track of the works that you give to employees. This increases productivity and the number of tasks completed on time.

Marketing automation software helps you visualize the tasks you assign. Thus making the scalability of workload easier than ever before.
Establishing a marketing operations strategy

Marketing operations strategy serves as the solution to all questions of marketing operations. The marketing operation strategy must contain information about the process and platforms to use.

Email marketing, lead nurturing, customer data collection, everything comes under marketing operations.

The following are the steps to create a successful marketing operations strategy:

1. Identify goals: Set up the goals of the strategy. This must answer questions like what information it provides to the stakeholders?

2. Determine the steps: This stage of strategy development involves identifying progressive steps. These steps must be pivotal points in the marketing of a product.

3. Success prediction: This step predicts the success rate by using various metrics. This is not hearsay but well-calculated results. They consider a variety of variables involved in making the strategy a success.

4. Involvement of colleagues: This step lays out accountability for actions. Thus it outlines the responsibilities of each employee in marketing.

5. Assign roles: This step ensures that each marketing team member clearly understands their roles. It also keeps them from straying away from their duties.

Using digital marketing operations
In this digital era, everyone focuses on making their mark on the internet. This helps marketing since most of the users spend time online. So it is reasonable that the marketing operations must also be digital.

Going digital helps you in many ways. It saves time and resources. This, in turn, saves cost and the budget required to set up a marketing operations team. Digital marketing operations increase the speed, agility, and responsiveness of a marketing team.

To go digital, using suitable marketing automation software for your company becomes crucial. The following are the things that digital marketing operations involve:

Application of capabilities
Development of new processes
Coordination
Targeting
Personalising
Digital channel optimization

All these processes improve the strength of your marketing automation strategy. Doing all these operations manually is extensive and tiresome. But using the right technology always helps. Automated marketing software can help you build and execute an effective marketing strategy.

The tools in the automation software let you interact with the customers like never before. We can reach them on various channels and increase the lead conversion rates.

Digital marketing operations has revolutionized the way customers interact with service providers. Customer satisfaction boosts up when you give them personalized content. The automation software sends personalized content based on each customer's interests. Thus increasing productivity and ROI.

Why PeppyBiz?

PeppyBiz provides software solutions to a variety of businesses. Our marketing automation and email automation software provides the best marketing tools. Our software comes integrated with AI and machine learning. This enables the software to adapt to new situations and provide efficient solutions. The following are the features of our marketing automation software:

1. Omnichannel marketing platform:
Connect with customers through various platforms. Marketing operations have become a lot efficient since the use of such tools.

2. Easy setup:
The initialization of our software is very simple. With the 24/7 support from PeppyBiz, you can sell more with less effort.

3. Set the rules and visualize your customer journey:
Our marketing automation software searches through contacts lists and applies filters to categorize. All you need to do is set up a few filters and visualize how the customer interacts with the sales funnel. Using an automated tool ensures that your leads receive the right content at the right time.
4. Track and rate customer actions:
With our automated marketing tool, tracking lead activities is a simple task. This tool lets you rank your customers. If a lead interacts too often with a certain product, it is time to send them alluring emails and messages to convert them.

5. Send personalized emails:
Personalization is the key to increasing conversion rates. Customers are more likely to click on relevant content than generic content. The automation software sends personalized emails using the collected information about the customers.

Apart from this, our marketing automation tool has many other features as well. It comes with the ability to integrate with our CRM software and other marketing apps that you already use.
Conclusion
Simply put, marketing operations is an extensive field. Executing the marketing strategy with careful evaluation at each step is the primary goal. After reading this blog, you must realize how important it is to have a fully automated marketing tool. Automation software helps realize your dream marketing strategy. Digital marketing operations are the future of marketing optimization.

PeppyBiz makes sure that it delivers what it says to every customer. You can provide quick solutions for your customers; you can choose from a wide range of software solutions that we offer to enhance your journey. To know more about what we offer and the services we provide, schedule a free demo today!