What is User Acquisition? 10+ Best Strategies to Attract New Customers

User acquisition is a method of running data-driven mobile ad campaigns. Moreover, it generates awareness for apps, platforms, or services and grabs new users. Unlike traditional campaigns or advertising that nurture leads at different stages, user acquisition campaigns are created in such a way that they convert right away.
Therefore, make sure that your user acquisition efforts target those users who are the most active, have passed specific milestones, and are among the highest-value customers. So, without any further ado, let's start with the meaning and then move forward and learn the best strategies to attract new customers.

What is user acquisition?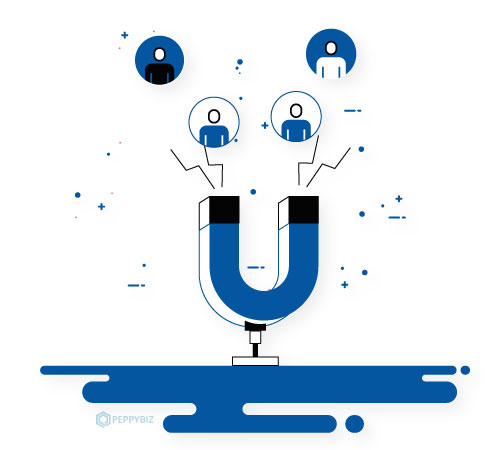 User acquisition is, also known as UA, is the way of acquiring new users for an app, platform, or other services. User acquisition is a technique developed around generating installs on mobile, usually performed by advertising campaigns and promotional offers.
11 Best strategies to attract new customers
1. Events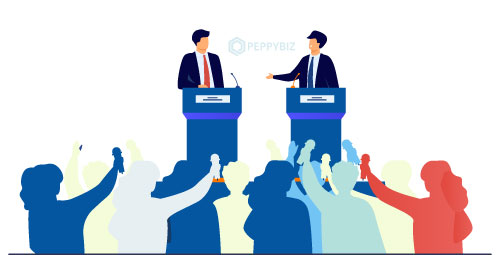 It does not matter; whether your business is offline or online, building events are a great way to interact with your market to advertise your brand. These events can be small for a company you like to partner with or even larger, open events for the public to entice new customers and enlighten your audience in person.
So, it's exciting that you make events so people can get to know and even see you. In addition, it will showcase the opportunities that could be overlooked if only shown online.

In case you can't form your events, try to participate in the major ones in your area. In this way, you can work on your networking skills and meet possible online customers and business partners.
2. Contests
Design contests or giveaways that facilitate users to purchase more or bring new customers to your page. For instance, you've seen Instagram profiles making sweepstakes of gifts, and you have to tag people in comments. Certain profiles use this marketing strategy to become better known and earn more followers.

Another kind of promotion you can do is an up-sell, down-sell, or cross-sell as soon as individual finishes purchasing some of your products. With this, users may be interested in purchasing from your website.
3. Partnerships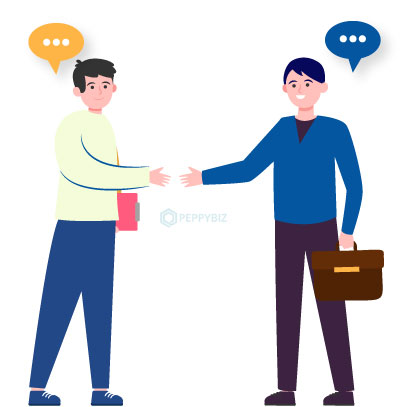 Initiating partnerships, especially in the digital market, is efficient to improve your business' reach. However, finding suitable partners who are aligned with your work model is not easy.
There are different types of partnerships you can consider for example:
Exchanging guest posts with other blogs;
YouTube channel Collaboration, where one YouTuber records with another on both channels;
Co-production of ebooks or newsletters;
Promotion in the social network of a digital influencer.
You need to keep in mind that this type of marketing strategy can help you recognize partners to entice more customers and for whom you can do the same. Thus, there will be an addition in both audiences.
4. Webinar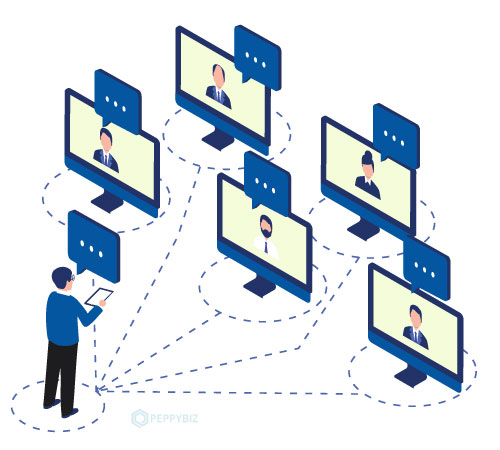 Webinars are a great way to develop relationships and get ahead of potential objections your consumers may have. If done successfully, it can draw high-quality leads.
If you have started working on this subject, it is recommended to focus on a broader theme. This is because it's more challenging to attract an audience and keep them engaged, especially when you talk about something very specific.

In addition, make a comprehensive plan for your webinar, and it's important to have a first impression that lasts. And preparing a script is one way of avoiding a negative outcome.
5. Big Data
Big data has evolved so much today. So, using Big Data as a user acquisition strategy is a useful way to attract new customers and create customer loyalty. In addition, it lets you analyze and watch social media to comprehend what people are saying about your brand.
Thus, you can see if the comments are positive or negative, for instance, and make the required adjustments. Furthermore, you can watch trends, behavioral patterns, and more.
6. Podcasting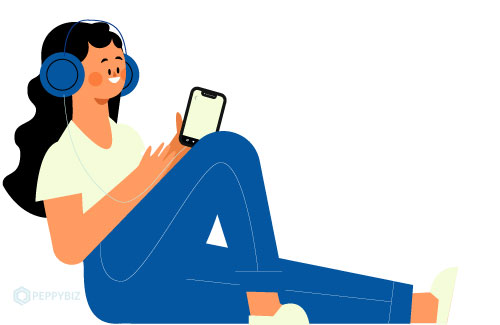 Making visual content for a business has great potential. For instance, statistics reveal that Podcasts have drawn more customers worldwide. One of the reasons for the growth of podcasting is quite simple: people consume content in various ways, and audio content permits them to carry out other activities while listening to podcasts.

Once again, it's essential to comprehend if your target audience enjoys this type of content before really investing in this strategy.
7. Use content to attract backlinks.
Offering quality content in different formats is a great way to attract links. However, remember that it has to be truly unique, helpful content.
Now, you must be wondering what kind of content you should focus on? Think of it in this way what would be helpful for your target audience. You have many options, videos, guides, infographics, spreadsheets, etc. You can leverage even free tools to help you out.

Earning links to your content will bring referral traffic and improve your ranking on search engines. Organic traffic is essential to attract potential customers, especially when it comes to the long term.
8. SEO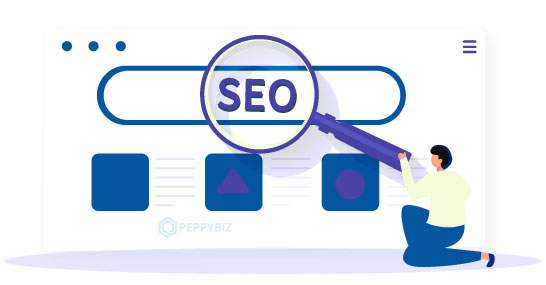 If your posts fail to reach your target audience, having a blog with lots of interesting content is a wastage of time and effort. Therefore, you have to apply SEO (Search Engine Optimization) techniques in your posts to ensure that your page appears in the top places of search engines such as Google.

Make sure you precisely use your keywords well in your texts, test titles that catch users' attention, write full content and enlighten your audience. It is essential to optimize all your posts so that people can reach your content whenever they search for a term related to your niche.
9. Email marketing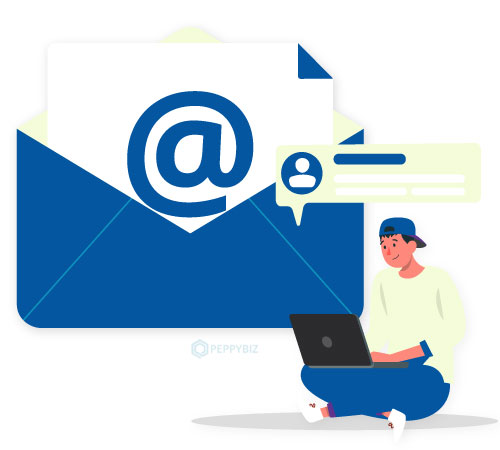 Many people still think that email is no longer a good marketing strategy; after all, numerous users don't even bother to read any messages delivered to them. But that's not the case, particularly when your emails have interesting content for people, not just promotion for your products or services.

For instance, start a newsletter and send necessary information via email to facilitate people to share their email addresses with you. Another option is mailing valuable free resources, such as ebooks, as it's a great way to maintain communication with your potential customers via email and keep them engaged with your brand.
10. Ask for referrals
Once you earn a user's loyalty, leverage it by asking them for referrals. Existing customers are one of the best sources of acquiring new customers. But you can't be passive and wait for them to get colleagues, friends, and family to your business. Instead, take control and actively create a systemized approach to solicit your satisfied customers' referrals.

Direct referral-generating activities into your sales process, send follow-up emails to ensure that customers are happy with their purchases, and then follow up with another email asking for referrals. Consider giving incentives if the sale price warrants it.

11. Social media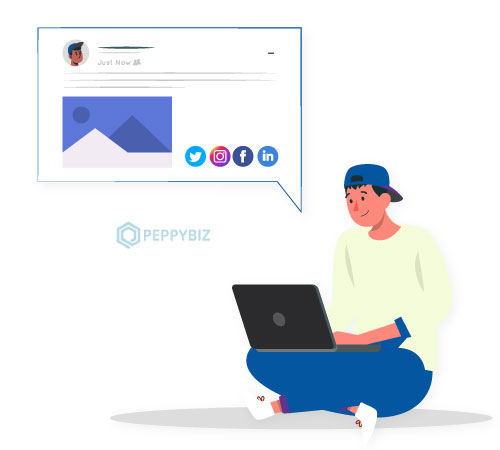 Social media, in general, is an excellent channel to interact with the public, mainly because pretty much everyone is on it. As a user acquisition strategy, you have to understand your persona: Facebook, Instagram, LinkedIn, Twitter, or Snapchat?
You have to carry out marketing actions on different social networks, but be mindful not to push yourself too hard in places where your audience is not. That may be a wastage of your time.
And remember: your social networks are also required to provide content that adds value to users. So don't just advertise your brand all the time.
Wrap up
It has become challenging to attract new customers for some businesses in this competitive era. Most companies face multiple challenges when it comes to reaching new customers. Thankfully, there are numerous ways to attract new customers and keep them returning. We hope you find these user acquisition strategies helpful.