Sales Pipeline Stages | Everything You Need to Know

Every business strives to achieve more sales. Behind every lead conversion, there exists a sales rep who worked hard to pursue the lead. In that case, to help them achieve the same results every time, there exists a standard set of procedures.
These procedures are not the same for every company. The way each business approaches the steps is different. But, they are generally referred to as the sales pipeline. For enhancing their sales, every company uses a sales pipeline.

In this blog, we will brief in detail the various sales pipeline stages. But, before getting into the details, let us cover some basics so that you may understand why organizations use the sales pipeline.

What is a Sales Pipeline?
You can define a sales pipeline as the steps to take to turn a lead into a customer, i.e., make them purchase something from you. They are a way in which you can identify all the potential leads on your radar.
Furthermore, you will be able to visualize their journey and predict the revenue you will gain by pursuing them. It also helps you reach your business goals by constant monitoring of the processes you take.

The following are some results you get by adapting to a sales pipeline:

a. Revenue prediction:
You must understand that not every lead you gather will turn into a customer. So, it is important to take into consideration the number of leads that will drop out. It will help you arrive at a more plausible revenue goal. Depending on the revenue, you can allot the resources in such a way that you do not face any losses.

b. Avoid overallocation of resources:
An efficient sales pipeline will help you focus your resources on leads who are more likely to convert. It will have procedures to rank leads based on the data received. So that you never waste your resources on leads who may never convert.

c. Calculate the length of the sales process: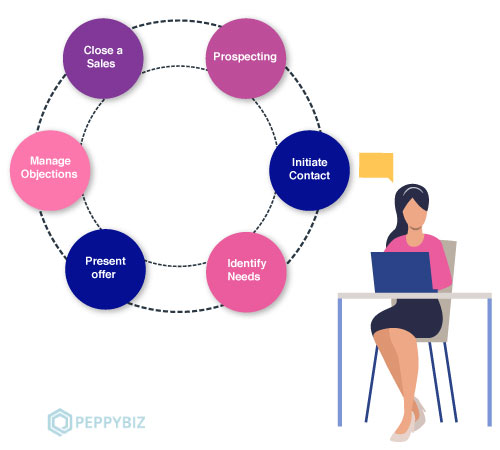 The number of hours you spend on a lead is directly proportional to the resources you use. By identifying the length of the sales cycle, we can identify the leads that may lead to a loss. Furthermore, you can also find ways to cut down unnecessary steps.

d. Identify and remove bottlenecks:
Bottlenecks are something that stagnates your sales growth. It is a step that prevents you from moving further in the sales. By visualizing the sales pipeline, you can easily identify them and replace them with better alternatives. Employing powerful CRM software will also help you identify and remove bottlenecks.

e. Set up a scale to measure your sales reps' performances:
The sales pipeline establishes milestones within the process. In this way, you will be able to measure the performance of your sales representatives. You can also identify the areas in which they need training. And the sales reps who need to change their ways of conversations with the lead.

Moreover, it will help you understand the future of your company. Like, the ways in which you can improve your revenue and track resource usage.

How does it differ from a sales funnel?
You might wonder if a sales funnel and sales pipeline are one and the same. However, it is not true. Indeed, there are many differences between them both.

The core difference is that a pipeline describes your sales rep's steps to move a lead further. Whereas a sales funnel is the journey a lead makes,, the final step is the conversion into the customer. Using a sales funnel, your sales rep will be able to identify the stage at which the lead is in. Likewise, the pipeline will make sure that the rep follows the procedures put forth by the organization.

Various Sales Pipeline Stages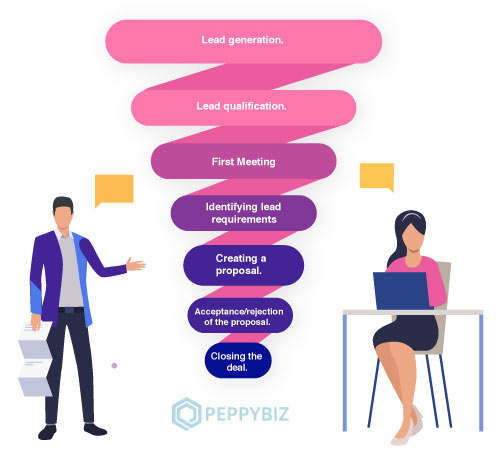 The following are the stages involved in a sales pipeline. But, the way you carry out each step depends on the type of business you do. So, you need to customize each step to benefit your business. We will first list the stages and then go through each of them in detail.
Lead generation.
Lead qualification.
First meeting.
Identifying lead requirements.
Acceptance/rejection of the proposal.
Closing the deal.
1. Lead generation: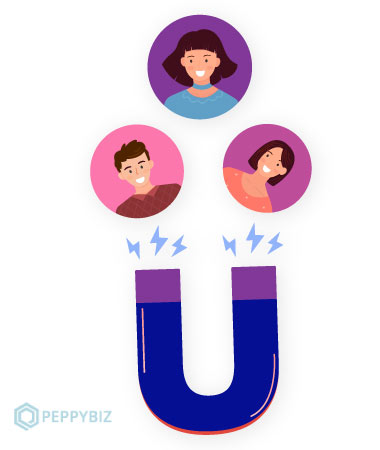 Lead generation is the first step which you can also call the prospecting stage. You start with finding leads that may or may not already know about your product/service. They are entering the first step in the sales funnel.

Just because you identify them as lead doesn't mean that they already have an interest in your product. So, you have to start with initiating them towards growing interest in your product. There are many ways in which you can grow an interest in your product/service. However, there are some effective ways identified by experts in which you can maximize lead generation. The following are the ways:

Through attractive and useful content on your website.
Display ads on social media and websites.
Outbound emails.
Through surveys and live chats.
Offer discounts and gifts.
You must never stop because you have leads to reach your business goals. Always remember that not every lead will convert. Hence, gather as much as you can in this stage.

2. Lead qualification: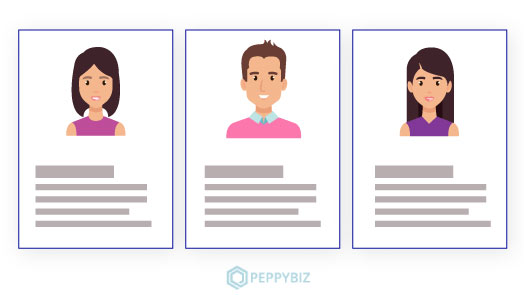 Now that you have huge loads of leads, you have to filter and rank them. During the initial sales pipeline stages, you only focus on lead management. This stage determines whether a lead meets the criteria for making a purchase in the future.

However, it is easier said than done. First, you have to categorize them based on the demographic data you have. Secondly, you have to classify them based on the common traits they exhibit. You can track user activity by using marketing automation software.

After categorizing them, the next step is ranking them based on their needs. The lead ranking is one of the most vital parts of the sales process. Scoring takes place based on various aspects. For example, constant engagement with your website is an aspect that you can use to rank a lead higher in the list. Likewise, there are many elements that you can use to rank your leads and qualify them.

3. First meeting: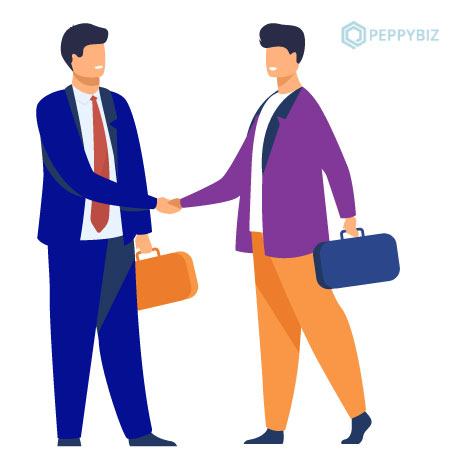 There are many ways in which you can arrange the first way to interact with your lead. The leads that you have filtered have a higher probability of attending your sales call. Or opening your emails and texts. Most companies today do not directly call their leads because most prospects perceive a cold call as stalking.

Email is one of the most effective ways in which you can contact the lead without disturbing their schedule. If you are a B2B business, you need to change your tactics accordingly. Having all the vital information about the lead before making a call is probably a good way to start.

4. Identifying lead requirements: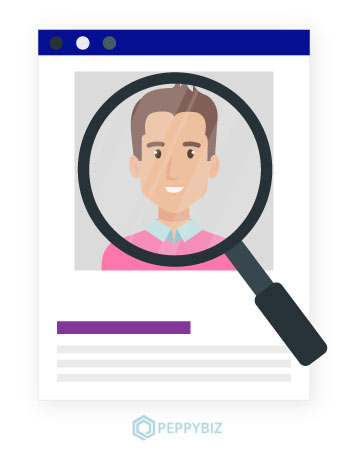 One of the most important sales pipeline stages that determines your success with a lead is this one. You cannot assume the needs of the leads. Every lead may have various uses for the same product. But, based on the previous data you collected, you must have an idea of what the prospect might expect.

Identifying the requirements make it easy for you to customize your lead's journey. You also have to be honest if your product/service doesn't fit the prospect's lead. Never trick them into creating a false interest in what you offer.

5. Creating a proposal:
By this stage, you must have a clear idea of your prospect's needs and how to serve them your solution. In the case of B2B sales, the proposal you create plays a vital role in closing the deal. Again, this stage highly differs for every organization based on the product/service you offer.

A proposal must contain all the crucial details. For example, how useful the product is, the price, the terms, and conditions, etc.

If you offer a custom service to every customer(like software), you can optimize the price and features to suit your prospects' leads. Unwanted features that increase the price usually make the lead lose interest in your product.

6. Acceptance/rejection of proposal:
Another one of the crucial sales pipeline steps lies entirely on the decision of your lead. A thumbs up from the prospect allows you to move on to the final stage of your sales pipeline. A negative reply from the lead means that they are not going to buy your product. Or rarely, some leads might expect you to make a few changes to the proposal. If the changes seem reasonable, you can still save your long hours of interaction with the prospect by closing the deal.

However, you must be ready to accept that some prospects are just not going to convert. In that case, instead of dwelling on the loss, look at the new leads. Remember that the first step involved collecting as much lead as possible. It will help you to keep your sales pipeline full at all times.

7. Closing the deal:
Hopefully, the prospect says yes to the offer, and you move on to the final stage. This is the stage where the lead officially converts into a paying customer. Make sure that you maintain the confidence of the prospect throughout the process.

Your payment process must be as simple as possible. You must not engage in creating elaborative steps before making the payment. It must be short and to the point. If it involves too much hassle, the lead may change their decision even during this phase. Be sure to contact them post-sales to improve the loyalty of the customer.

Conclusion
Sales pipeline stages significantly reduce the delay in closing the deals. It also helps you identify areas in which you can improve your efficiency. Go ahead, and customize each stage to suit your business needs. Be sure to include modern tools to save time and money.

Like PeppyBiz we offer a wide range of software solutions to tackle every issue you face with your business. Our sales automation software offers you the best tools in the market to make your sales process easier and close more deals. Schedule a free demo today to learn more about the variety of services we offer.