The Most Effective SaaS Helpdesk Software of 2023

Imagine a situation when you order your favorite shoes online. However, you receive their first copy instead of the original shoes. You reach out to the e-commerce platform through email. It is because emails are the only viable option of contact available. You do not receive any response for a week. You have to contact them again to get a reply from their team. This will lead to bad marketing for your company. Further, you will lose loyal and potential customers. This is where the role of the SaaS helpdesk comes into play. All businesses, whether big or small, need it for efficient customer management. Nowadays, SaaS is quite a buzzword. But what is it exactly? How is it beneficial for your business?

SaaS and its Benefits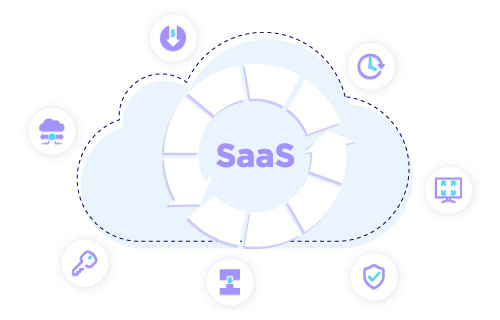 SaaS stands for software as a service. It is the provision of software to the customers through a network. You can use SaaS for various purposes like CRM software, helpdesk ticketing system, etc. SaaS has a lot in store for every business. If utilized well, it can immensely open up growth prospects. Alongside, it also helps in saving time and resources substantially. Automation has undoubtedly provided an easier path for maximum business productivity. Further, it also streamlines the workflow for making informed decisions. Here is a list of the benefits of integrating SaaS in your business:

1. Low set up costs and affordable infrastructure.
SaaS software offers the benefit of a subscription basis and has a substantial margin of savings. It eliminates the installation costs along with spending hefty amounts on upgrades. Whether it be a big or small business, all can easily avail of the services with much upfront cost. The conventional methods for purchasing reduce the financial risks of buying complete software.

2. Time
SaaS saves a chunk of time and even your expenditure for the IT department. With pre-installed configurations, you can set it up in just a few hours. Alongside this, it also cuts down the extra work hours you have to put in. And, the service provider is responsible for its maintenance.

3. Scalable
Unlike the traditional methods, you do not have to worry about sorting the installation. It works in an easy-go manner, which is completely flexible. In case of any issues, you can cancel the subscriptions whenever you want. It is a completely scalable option for your business.

4. Accessible
At times, you may have an unstable internet connection. However, you can access the SaaS software even under these conditions. All you need is a good device to connect your software with and get your operations going.

5. Compatible
Any discrepancies can lead to compatibility issues in the team. Additionally, installing software can be time-consuming. However, SaaS makes it compatible with all issues. Whether it be the IT ticketing system or other platforms, SaaS helps you work well with all.

6. High security and authenticity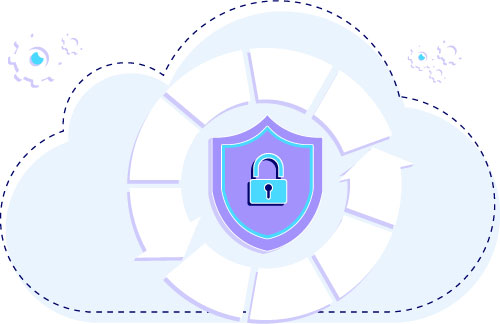 The majority of the SaaS software offers a high level of security for all users. So, unlike other platforms, these are all secure and stable. You need not worry about the authenticity of the software.

7. Automatic updates
Regularly updating the software can be a tedious process. With timely improvements, you can easily scale your business. This frees up your workforce for other critical tasks.

What to look for while opting for SaaS helpdesk software
Several businesses are opting for a SaaS helpdesk software to level up their customer services. For many businesses, customers are their center of attraction. This makes it crucial to provide them with optimum helpdesk platforms. This allows the customers to reach out to the brand and get their queries resolved. While looking for a SaaS helpdesk, ensure that it has a smooth IT ticketing system. Along with this, here are all things you must consider before choosing a helpdesk software:

a) Ticketing and its ease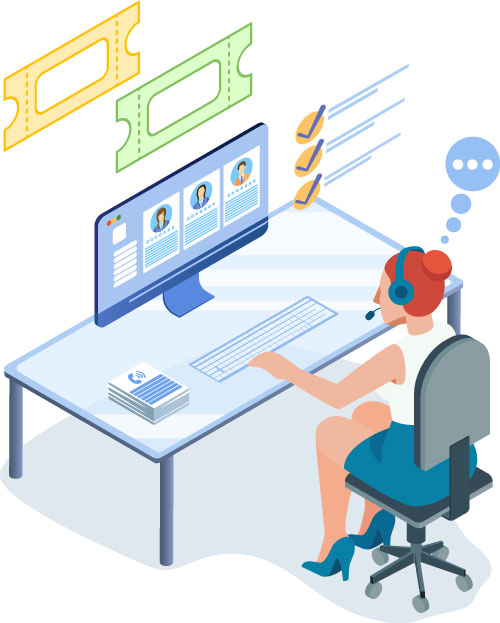 Tickets are quite helpful for both the customers and employees. It streamlines the customer service process at one platform. While ghosting the software for the helpdesk ticketing system, make sure that it is on par with your business requirements. It should be easy to use and fulfill the customer's expectations. In case there are any glitches, do not go for it as it can lead to negative marketing for your brand. Also, ensure that the IT ticketing system is further routed to the responsible team.
b) Multichannel integration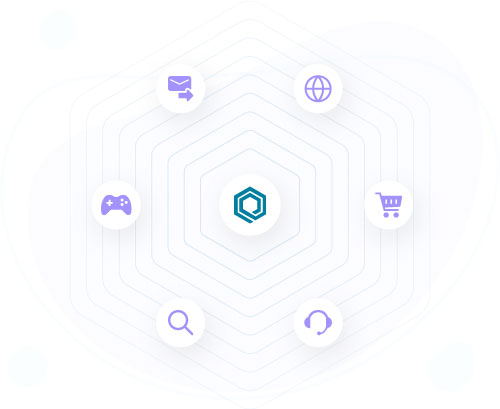 It is practically feasible to have a separate helpdesk for every channel. It is important to have an integrated IT ticketing system for efficient management and saving time and funds for all platforms. Choose a platform that integrates all the communications across emails, social media, calls, etc.
c) Portal for self-service
For some common questions, customers need not reach out to support. For such issues, ensure that the SaaS helpdesk system has a self-service portal. This will help in solving the iterative queries without involving a manual workforce. The integration of AI and Integrated Voice Representative (IVR) also helps in dealing with such issues.
d) Integration of apps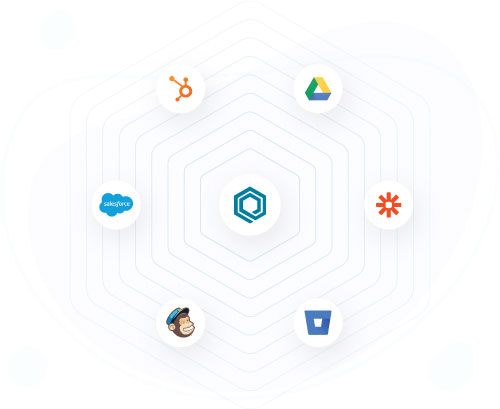 Along with the integration of various channels, ensure that the SaaS platform helps integrate additional apps. These help in centralizing information. Further, the app-integration process enhances the usability and management efficiency.
Future of SaaS and its use in the helpdesk ticketing system
Over the years, we have seen an immense transformation in technology. Among this, cloud computing and automation are taking over. Instead of going to a specific place for work, people are now shifting towards remote work options. Technologies like SaaS offer companies the benefit of doing so. Whether it be for helpdesk or IT systems, companies are now outsourcing their activities to these platforms. This allows them to save costs and even their workforce. Further, it helps them in maximizing their capabilities. Shortly, high-performance computation technology is going to take over. So, it is essential to incorporate these technologies if you are running a business and looking for growth. They will surely help you address the critical issues and resolve them at every point in time.
Best SaaS helpdesk software of 2023
If you are looking towards a digital shift to an IT ticketing system for your business, here is a list of the best SaaS helpdesk software you can choose from:

PeppyBiz: If you want to enhance the business growth, PeppyBiz is there to sort it out. It offers exemplary services for customer support with several features. These include:


Managing and integrating customer requests at one extensive platform.
Bug-free software for carrying out the processes seamlessly.
Provision of a centralized helpdesk that helps customers solve their queries on their own.
Live chat support for immediate responses.
Gaining customer loyalty through regular feedback and reviews.
Reporting tools, along with an organized IT ticketing system.
Zendesk: If you are looking for everything in one place, then Zendesk is the right option. It fits well with the requirements of both small and standard enterprises. The features offered by Zendesk are as follows:


Hosting multiple communities at the self-service portal. Both internal and external users can access it.
It offers complete mobile support.
It provides you with an automated process and off-the-shelf integrations.
You can easily integrate the helpdesk with over 100 ready apps and integrations. These include CRM, sales automation, etc.
Additionally, you can consolidate multi-channel platforms to never miss out on any customer queries.
Freshdesk: It surely has a scalable architecture. With a comprehensive and simple system, it offers a robust experience among all others. It is flexible and easily accessible. The various features that Freshdesk offers are as follows:


Automated routing.
It helps you understand the KPI with powerful analytics.
Unified emails with proper syncing. You need not dodge between apps to check emails and notifications.
A self-service portal with smooth navigation.
Tracking the time for KPI and success rate.
Configurable sorting of tickets with the IT ticketing system.
Salesforce Service Cloud: With an integrated system, it offers complete automation for all businesses. It unifies all the business processes. Further, they also help in building customer loyalty. With the exemplary services that it offers, here are all its features:


It offers all-round customer service solutions.
You can easily extend the functionality for your business with pre-built applications.
Intelligent routing and data retrieval helps in directing the tickets to the concerned agent.
Elimination of iterative tasks with process automation.
LiveAgent: It offers comprehensive helpdesk solutions. It works well with standard enterprises and collaboration space. With a smart helpdesk ticketing system, it is easy to manage volumes of tickets. Alongside, LiveAgent offers the following features:


A unified inbox with multichannel support. The single interface set-up also allows the teams to work collaboratively.
Customized workflows depending on your business requirements.
Integration of all social media platforms. This allows the customers to raise tickets from anywhere they wish to.
Conclusion
To summarize, SaaS is not just a buzzword. Rather, it holds immense potential for business growth. It helps you scale your business capabilities. Further, the helpdesk ticketing system is great for customer satisfaction. Unlike the older days, you can now control all the processes well. So, if you have a customer-centric business, a good IT ticketing system is a must. It helps in having a positive shift in the business. All the software mentioned above offers unique services for various businesses. You can explore them all and choose the perfect fit according to your requirements.