What Is a Real Estate CRM and Why Is It Important?

Real Estate is no easy game.
You may have been the real estate king in the old times, but today, you are not the only one. You are facing massive competition because everyone in this industry aims to provide cutting-edge, promising services to clients.
With changing times, real estate is turning into a massively competitive industry. Every player in this industry is looking for ways to improve their operations and better their services to build a name.
So it's high time that you level up your game in this industry to give a strong competition to all these players. Real estate CRM is becoming a highly popular tool. There is no doubt that this tool offers to solve multiple purposes and comes in handy. CRM in the real estate business has expanded the player's businesses by servicing effectively.
Did you know?
According to a study, for every dollar that you spend on CRM, it pays you back 8.71$!

CRM has really been a game-changer for a lot of businesses.
What is CRM in the real estate business?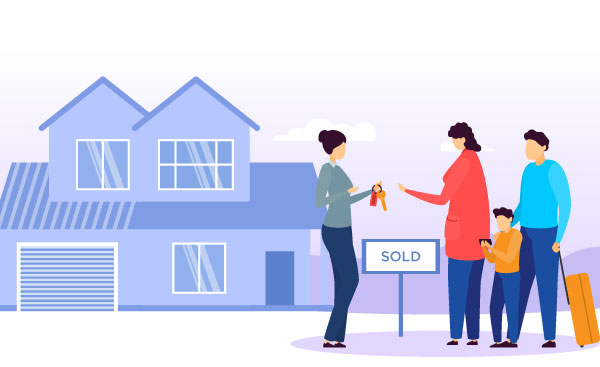 A Customer Relationship Management (CRM) tool gets you covered in taking care of maintaining a good relationship with the clients, organizing the operations better, automating tasks, and helping you with sales, marketing, and service management.

A real estate agent deals with the clients and deals with vendors, landlords, buyers, tenants, etc. It requires a system to look after all of these valuable people to be able to grow his business. 

A CRM system ensures that the business runs its operations smoothly by streamlining processes. It is that one secret that is used by some of the successful real estate businesses in this technology-driven world today.
Best Real Estate CRM tool that helps Business Growth?
The Best real estate CRM tool can take care of your business at all stages. It can fill your pockets with the money that you desire!
Here's how a real estate CRM helps:

It helps by catering to your clients – building a relationship with them, nurturing them through different stages, and turning them to paying customers.
Takes care of your relationships and interactions with your clients and your vendors, landlords, tenants, etc.
It ensures that your business interacts with the clients on different mediums, such as SMS, emails, etc.
A real estate CRM also ensures that there's a proper follow-up plan that's being followed.
It can manage your marketing campaigns and your sales journey.
It streamlines account management, helps track data, feeds it in the system, and makes advanced analytical predictions based on reports.
Best real estate CRM helps you save up on a lot of time that can be effectively utilized. It can remove your unnecessary burden of mundane tasks, which are an integral part of your business and can not be eliminated. It helps you maximize your business' potential and helps you attain greater heights.

Why do you need to include CRM in your real estate business?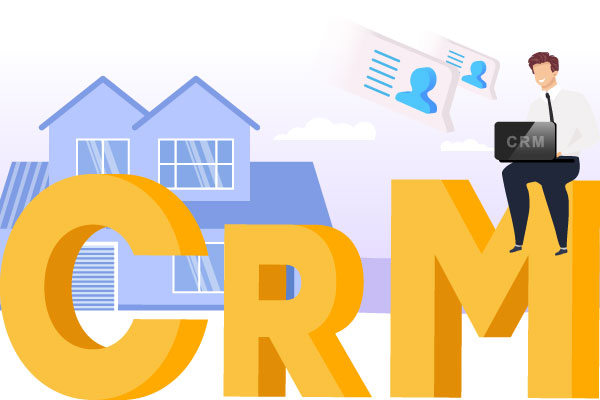 Believe it or not, you face a challenge from different sources, and your clients are continuously being offered a better deal from your competitors. You must cut down that noise and be the best at what you do so that you don't need to worry about all those competitors trying to steal away your clients.

Let's look at some of the key reasons you should include the best real estate CRM in your business:
1. You are currently working all over the place with your information scattered everywhere.
You have data stored on your phone, in your system, mails, notepads, sticky notes, and everywhere. CRM in place would bring about a massive change by organizing all your data in one place. That way, you won't need to waste time looking for important information in a hundred places. You would know exactly where to look!
2. You are worked up, and you do not have the time to focus on building any client relationships.
You have an unlimited list of people you need to coordinate with to close a single deal, which takes away the maximum of your time, and you get all frustrated because you can not entirely focus on catering to your client's needs. One mistake, and you lose out on your million dollar client. A CRM in place would nurture your leads, follow up with them, and even cater to their queries.
3. You are frustrated with feeding every single small detail in the excel sheets and preparing reports.
You have been working in an old fashioned manner of feeding the data in excel sheets and thereby preparing reports. Doing this every day is mundane and requires a lot of time. You lose your interest in the system, and it reflects badly on the entire work cycle. In this case, a CRM system ensures that you do not need to waste unnecessary time on that and feeds in the data and prepares reports for you by itself.
4. You find it tough to keep up with the Real Estate Regulatory Authority Act (RERA)
Real Estate Sector is demanding to keep up with the regulations. It requires the developer to provide full information on the ongoing projects such as completion date, approvals, updates, etc. to provide all kinds of transparency to the potential buyers. Buyers need to visualize their future homes and are an essential part of selling. A CRM tool simplifies this communication by providing transparency to buyers by preparing timely reports and organized reporting.
5. You are tired of feeling guilty of missing deadlines, keeping track of payments, missing crucial appointments, etc.
Real Estate is no cakewalk and demands enough time to be spent on different operations. It requires you to be active in all domains to be able to have a successful business. Due to the hectic working process, agents often forget deadlines, payments, and other crucial things while working on a project. Such tasks are inevitable and mean a huge lot to the companies. They can not be ignored or mishandled at any cost. CRM ensures that there's a systematic better execution of these tasks. It comes in with built-in systems to keep track of payments, deadlines, appointments, etc.

Benefits of installing a Real Estate CRM in your Business?

1. Better Segregation
The right CRM will help you segregate better options for your clients as per their needs and interests. With a tiresome workflow, it's tough for agents to remember each client's interests. Therefore a CRM efficiently organizes and manages a plan to promote better also through targeted marketing campaigns. It helps in targeting better leads and by giving better-segregated options and results.
2. Maintains a precise Client's Profile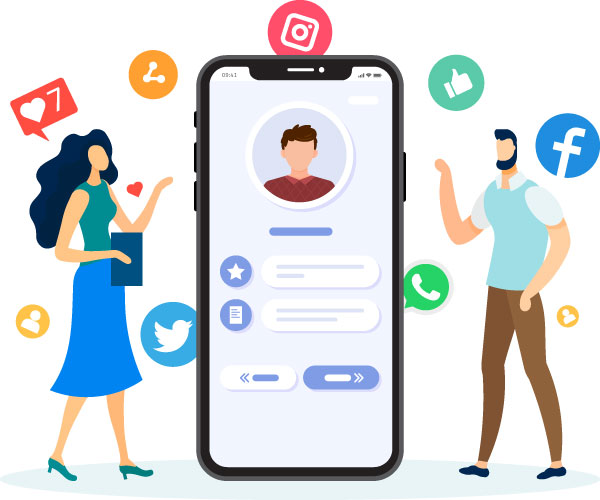 A real estate CRM integrates itself with the client's social media profiles and other platforms, too, from which it can gather information regarding the client's needs and interests. The system can also feed in data and create a client's profile based on his history, reflecting his behavioral aspects. This helps real estate firms to make decisions that can fetch better returns to the business.

3. Facilitates better decision-making power of the firm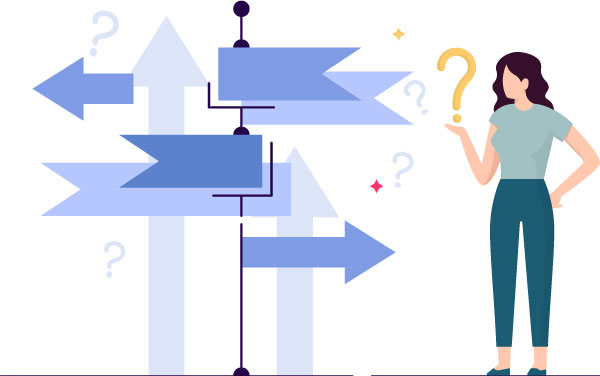 A real estate CRM in place also helps the firm to make better decisions. The reports created based on the data fed in the system displayed in the dashboard can be a great basis to make stronger decisions. It helps project the sales performance and points out the current system's inefficiencies to improve the areas that need attention.

4. Ensures Transparency and thereby, a better Communication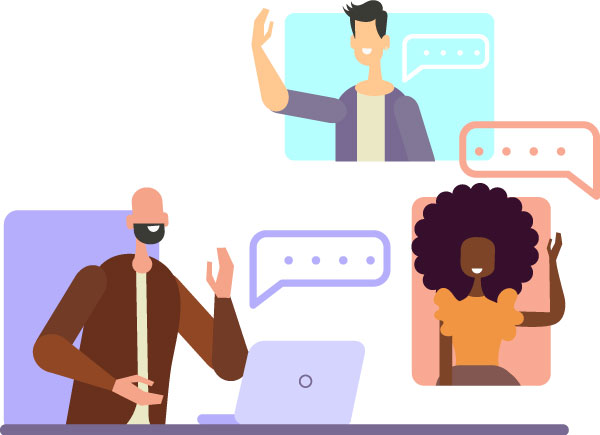 A real estate CRM is a great tool for internal and external transparency of business operations. A tool such as this one is a great source accessible by all the team members for better coordination in case of a collaborative task. This accessibility reduces the time taken for deal closure as all the members of the team are updated on the progress of the project.
And know what action is needed to be taken at their end. Not just that, the system also reduces any sort of gap between the buyer and the seller by ensuring communication at all stages. This builds trust amongst the team members (internally) and the clients (externally) as well.

5. Grows Business by Retaining old clients and Acquiring new ones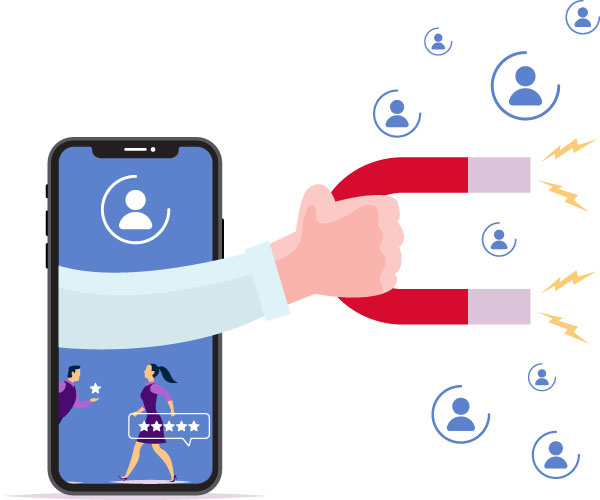 A real estate CRM, if used effectively, can help you get the returns you aim for. It has a customer-centric approach and focuses on expanding sales operations. Acquiring a new client on board is as important as retaining an old client in the real estate industry. A CRM ensures to engage with both the prospects and nurture them throughout their journey to include them in the firm's long-term journey. A CRM caters to these clients by welcoming them, following up with them, solving their queries, etc. and keeps them engaged at all levels.

Conclusion
The potential for real estate is huge. The returns are no less. Despite that, firms are not able to reach their maximum potential.

The way to move ahead in this technology-driven world is by continually looking for tools and software that aim to ease out the business' operations and fetch maximum results!
It's high time that as a real estate developer, you give up on the old techniques of handling and managing the operations and, instead, focus on the technology-driven solutions that not only aim to organize your business processes. But also intend to focus on every aspect to help your firm reach greater heights.
Real estate CRM has come a long way to maximize returns in the real estate industry, and it is here to stay.
Now that you are aware of how beneficial CRM can be for your real estate agency, what are you waiting for?
Go ahead and get started with your journey to success in this industry!