Marketing Automation Ultimate Guide for Beginners

Marketing automation helps in making the tasks easier. It focuses on the automation of repetitive tasks such as Ad campaigns, social media marketing, email marketing, etc. It helps businesses to identify potential customers. Thus it aids to improve the efficiency of the sales funnel, which turns your potential customers into happy clients.
Marketing departments and organizations build multiple marketing channels via automation. These benefits make it essential for any organization. From planning to managing, and coordination in marketing campaigns, everything is automated. With the ease of automation, cross-platform campaigns are easy to tackle. This emerged as a boon for the market.
1. What is Marketing Automation?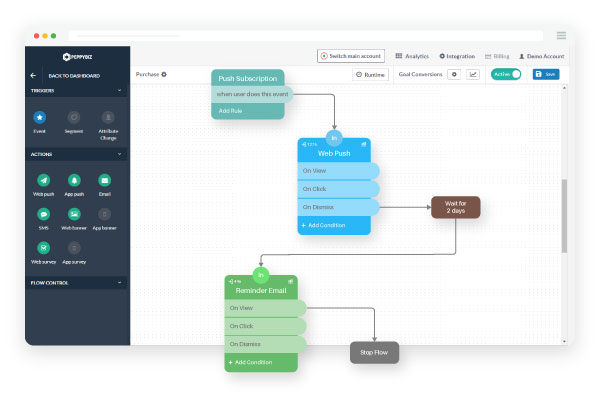 It is a base to nurture a business. It is a process of using automation software to automate marketing tasks. It includes social media marketing, sending emails, personalized messages, etc. The main purpose of marketing automation software is to generate high-quality leads for sale.
It is a subset of customer relationship management (CRM) that focuses on scheduling, segmentation, definition, and tracing of market campaigns. It also allows an individual to design, execute, and automate a marketing workflow.
The corporate world has a high stipulation for the software to beat their rival companies. Automation software is now even used by big MNC's to market and manage their campaigns. Demand for automation software has almost doubled in the past few years and will increase more in the future.
For more information click here – what is a marketing automation
2. How marketing automation software helps small businesses?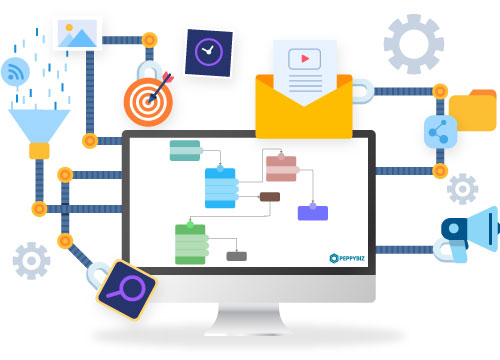 Nobody wants to spend their time on repetitive tasks. It's best to utilize your time where it is highly required. It is the tool that saves your time for other work.
To reach a vast market, it's important to prioritize your work and be right on time, with the right demand. Automation is the big key to achieve it.
Whether it is a small or big business, customers are essential in both cases. The software can align your business market and sales. It can help to grow a small business and make a huge profit out of it. To achieve business success, an excellent customer experience is required.
This can be obtained from marketing automation software, as it makes you get the target customer. Sending personalized messages and emails to the customer creates a good impact on them. These all contribute a major part in increasing sales.
Click Here to know more about the benefits of – marketing automation software for small businesses.

3. How does the combination of CRM with marketing automation works?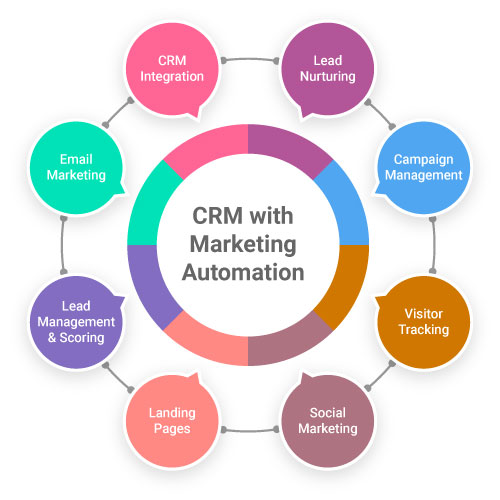 CRM stands for customer relationship management. They both are two different technologies but can be blended together. This combination can help in simplifying all the marketing tasks. All the marketing and sales teams can save a lot of time on repetitive works, which may be consuming manpower.
The automation software allows you to automate processes, whereas the CRM's brings you the information about the customer with past purchase history. Integrating automation of the market with CRM will yield more sales and customers for the company. CRM is like a Pandora's Box for the business, which gets more powerful when mixed with automation software.
Click to learn how to integrate – CRM with marketing automation
4. How to optimize and create market automation strategies?


A market automation strategy can help you to yield higher profits from the business if you know how to make and deploy it. Every business adopts it to save time and manpower. Before building a strategy for market automation, a proper agenda must be set to achieve the desired goal.
Designing interactive messages makes your customer get engaged with your product. There are a lot of small points that we need to look after to yield the best from software tools. The customer's journey must be planned out beforehand, as they are the final destination of any business.
It should be in such a way that it could interact with customers on various phases and ends in making sales. The campaigns must be user–friendly and interactive so that customers feel like they are a part of the company.
Click here to create your own – marketing automation strategy
5. What are the benefits of market automation?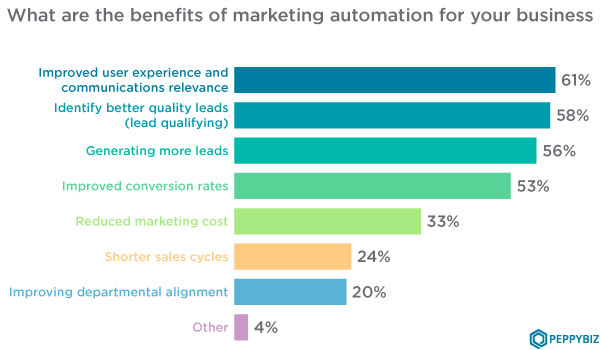 It comes with a list of benefits and a very high return on investment. It gives surprising results in the growth of businesses. With this, you can upgrade your content creation. Automating the market also raises business productivity which leads to more customers.
It lowers the costs and also reduces human error. More manpower means more errors, but more machine power means fewer errors. These kinds of market automation software helps in retaining customers. It uses different platforms which increase sales. With a single click, you can easily manage cross-platform marketing campaigns.
Click here to know more about the – benefits of marketing automation.
6. What are the major marketing automation statistics?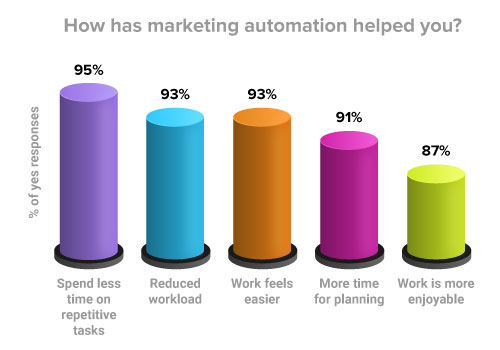 A quick fact: "The market value of marketing automation is 6.1 billion dollars according to SharpSpring." The rise in demand for automation has increased for the previous 5 years. According to a survey conducted, about 75% of all businesses use marketing software now. Nucleus surveys show that it has the potential to increase productivity by 20%.
Nowadays, advertising procedures have also become automated. According to Google Trends, the term' marketing automation' search rate has tripled in the previous five years and can go even higher.
Click here for more – marketing automation statistics
7. How do marketing automation and sales automation differ?


Sales and marketing automation plays a vital role in a business. A particular business starts with a marketing tool and ends with sales tools. To yield out maximum revenue, an organization should survive on both.
The market automation tool helps to create a client base, segment audiences, automate the routine market task and nurture the track leads. Whereas sales automation helps in integrating sales calls, lead scoring, automating outbound emails, and integrating CRM, etc. Both of them are the base of a business. They help to maximize the return on investment.
Click here to know more about – sales and marketing automation
8. How do B2B and B2C marketing automation differ?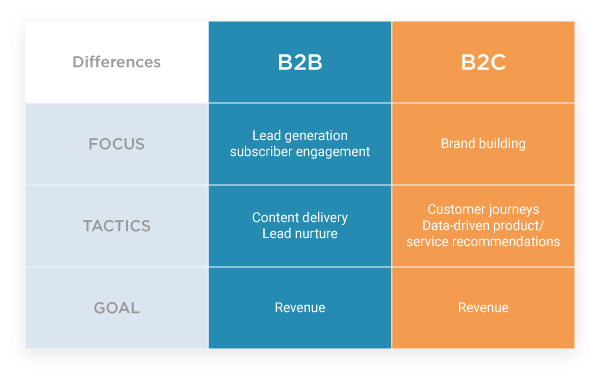 B2B stands for business to business, and B2C stands here for business to customers. B2B and B2C depict the different approaches of different companies. B2B companies are those who are seeking other businesses as their potential clients.
At the same time, B2C are those companies that have customers as their final destination. Today's market generally focuses on personalized campaigns. So to fulfill the need for personalized campaigns, there is a need for B2B and B2C marketing automation. Market automation can be divided into many sub-categories.
Click Here for more details on – b2b vs b2c marketing automation
Conclusion
That is all you need to know about marketing automation as a beginner. It can help in a higher return of investment and growth of the business. If you are looking for marketing automation software, you can click on the links provided above.
This will provide you with in-depth knowledge about the mentioned topics. So what are you waiting for? Go on PeppyBiz, as they also offer free trials. These tools can help you to grow your business and reduce work pressure.