How to Create Knowledge Base Articles | A Complete Guide.

Writing is an ancient and essential form of human communication. Human beings have mastered the art of learning and problem solving by using books and the written form of knowledge, such as scrolls and manuscripts. Time again, instructions, guidelines, and crucial information has been passed in the form of writing. Continue reading to learn the best way to create knowledge base articles.

We haven't changed all that much from our ancestors. Even in the digital age, we continue to employ writing as one of the primary forms of communicating with our fellow humans. The practice of writing has not been more relevant to problem-solving than it is today.

Special Perks of having a Knowledge Base with Rich Content?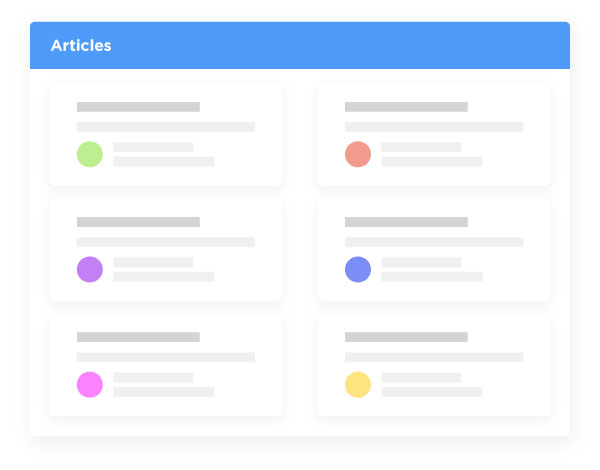 All devices which use the internet generate user data. The user-generated data is used by organizations and companies to create a knowledge base. The Knowledgebase is a complex database that shares deep insights. You can create a knowledge base for their employees, customers, or even their product" end-users. Each Knowledge Base is made with a purpose for which it will be used later, exactly like a book.

This is why companies have started publishing content based on their knowledge base regarding topics that help internal operations, help serve customers, or create a self-help desk for their customers and end-users.

70% of customers like to solve their problems and, more often than not, don't ever contact the service help desk. They will either find a way to solve the issue or replace the product with a better one. Having a knowledge base in such situations works like a miracle. You will not lose your customer, and the content-rich self-help articles posted on your knowledge base will help them solve their problem. Win-win for both the involved parties.

Problems in your service or product can arise at any moment. From the customers' point of view, any delay in troubleshooting their problem will lead to dissatisfaction and disdain for your company. You can augment this situation by having a self-service support desk readily available at all times. This is possible by creating a knowledge base filled with information-rich content in videos, ebooks, articles and blogs, and technical documentation.

Having a knowledge base with instant self-service capability will enliven your customer and make it easy for them to interact with your brand and solve their problems. This also reduces the service load which your customer support team faces.

How is knowledge base writing different?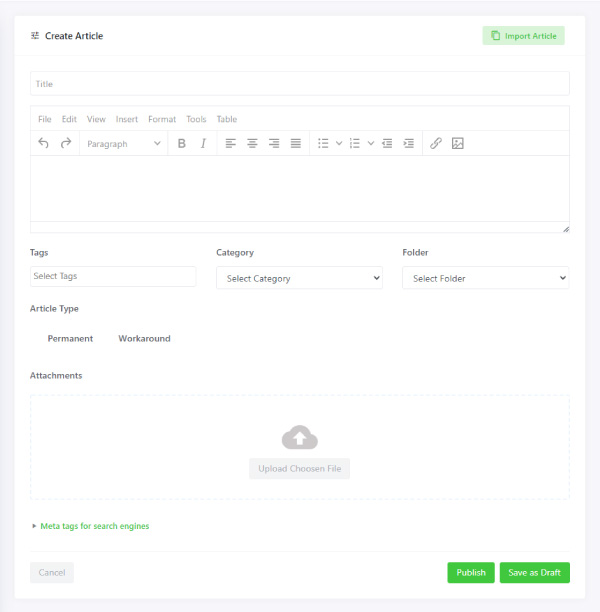 The versatile and flexible use of writing for communication is what makes it so easy for us to interact with each other. You can write in any manner that you want, and someone will end up liking it. We can use this to our advantage when writing articles for your knowledge base.
Knowledge base writing and articles are written and produced differently from day-to-day writing, which we indulge in. The knowledge base has a purpose, and this purpose becomes the central goal of how you write.

In simple words, you cannot write knowledge base articles that are not written in line with the knowledge base's purpose and tone. Let's say you have a knowledge base of technical documentation for a product. This becomes the central theme of your writing and articles. All your content you will produce for that knowledge base will be related to that product and its usage, related issues, how customers should use that product, product-related issues, etc.

Knowledgebase writing is mostly formal and to the point. This is because of its technical nature. But the content was written for the knowledge base doesn't always have to be formal and technical. You must produce content – articles, videos, guides, etc. which can engage and inform your users. This is a best practice brands follow to build a loyal and engaged following of customers.

A variety of content with formal and informal tone creates a professional environment that most brands try to achieve. Customers will love your knowledge base and its content if it is multi-format and has different voice tones. Effective content is engaging, and an engaged customer is the best customer.

Now that we are aware of all the benefits and advantages you will have by equipping your business with a knowledge base. Before you start anything, there are a few steps that you must complete if you want to build a successful and well-integrated knowledge base.

Creating a knowledge base article with a strong foundation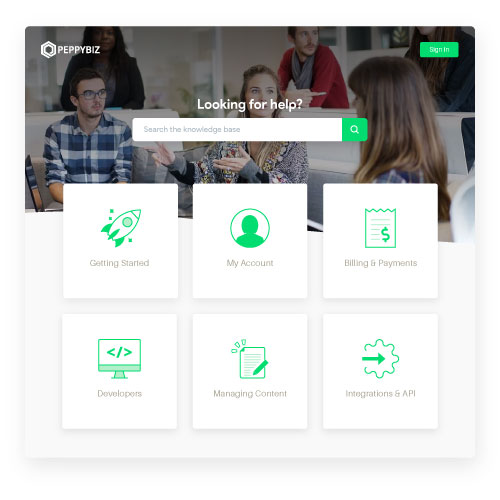 For a knowledge base, having a strong foundation is the defining factor. Let me elaborate.
Identify your correct audience for whom you want to build a knowledge base. If your knowledge base isn't personalized and purpose-built, its content will not match the audience it is being produced for. This is a massive failure and undermines the effectiveness of your efforts. The ideal way is from the ground up.

Identifying the audience first will let you assess all the pain points and requirements of that audience group. A knowledge base built for TV users will be of no use for an audience interested in content regarding smartphones. A mismatch like this will cost your company both time, effort, and money.

On the other hand, taking time to understand your audience will help you completely understand their true needs and requirements regarding services and products. A knowledge base built with this information as its foundation will be on point. It will be effective in providing solutions because you first took the time to understand the problem's root.

1. Engaging Content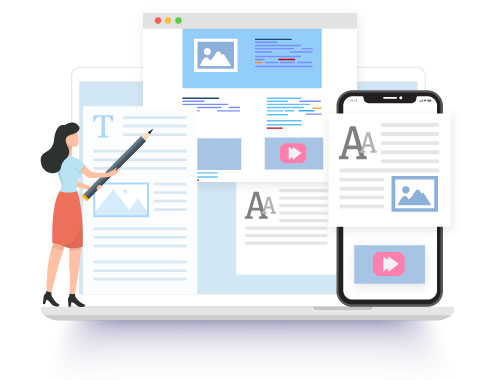 Knowing your audience is just the first step. To truly make your knowledge base shine, you must animate it with content. When you make your content multi-format by producing articles, blogs, videos, images, and infographics, you will realize your knowledge base 'ss true potential. The articles you produce need not have to be simple text on a screen.

Go the extra mile; add these things to your articles to make them truly shine and engage your audience:
Images
Infographics
Supporting Stats and Tables
Skilfully designed graphics
Animated Visuals and GIFS
Voice over video guides
Downloadable pdf guides and technical documentation
Different audience groups have different preferences for content. Your knowledge base will be engaging when it has an all-round edge on content. You cannot narrow down and produce content only for a certain group. Multi-format content, which engages everyone, is a bit tasking to produce but can really enrich your knowledge base.

The easier your knowledge base is to use, the more it will keep your audiences engaged.
Articles produced using a multi-media format will keep your audience coming back because it is so simple to learn from them. Some people who prefer reading can just read your articles and solve their queries. Others who prefer videos as a learning and problem-solving tool can watch your video content attached to the article.

Remember, you are not restricted to simply producing text-based content, and multi-format content and articles help create more ease and learning for your audience. Your concern is helping the audience self-service and solve their problems. Multi-format content will make 'ss absolutely easy for your company to reach this goal.

Always remember the saying –" "Content is King." And especially in this case of knowledge base and data, it's truer than ever.

2. Location, Design, and Security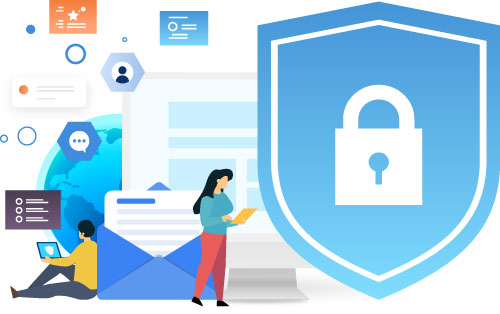 Your audience does not have all the time in the world, and more often than not, have a busy and very hectic schedule. If your products stop working or encounter issues, their schedule is disrupted. We have all been there; our phone stops working just before an important meeting, or your laptop is lagging just before that long-awaited presentation, and the examples go on. In such cases, your audience will naturally want a quick and easy fix.

You can provide a quick and easy fix through your knowledge base, but the ease and usability level depends highly on the location of your knowledge base, how it is designed, and how secure it is.

2.1) Location

Now when I say location, we are talking about your knowledge base physical and digital location. Your knowledge base is available only on the internet. You should host your knowledge base on servers that are quick and offer high load speeds. This will make them quickly accessible to anyone. Faster load speeds will make it satisfactory for your audience to quickly access your knowledge base in times of need and emergency.

Quick access with good content translates into a wonderful customer service experience. Your audience wants this, and if you can provide it, you're just making their life easier. In this process, you are creating happy users, satisfied customers, and engaged audiences.

Some knowledge management software also enables you to host your knowledge base on your company servers. This will only be recommended for security reasons and if your servers can offer fast load speeds and ease of access. Not every company has its office servers, so this will be recommended if you can afford to set up your servers or already have one installed in your office. If not, then cloud hosting is the best and fastest solution for your knowledge base and location.

2.2) Design

Design plays a central role in the success rate of any digital service or product, and it follows the same suit in the case of the knowledge base and its content. While designing a knowledge base, you should keep the following things in mind:
Design best practices:
Design a clear and breathable User Interface
Design using the current web and graphic design patterns
Follow overall brand image in your knowledge base
Create designed tables, fields, and forms for ease of use
Keep content fresh and updated at regular intervals
Design to create a seamless user experience where the user can very easily transition from self-help problem solving to contacting and getting help from your customer service support
2.3) Security

Your knowledge base should be secure for both your company and your audience and users. You must install security checks such as customer login and server-side security certificates to ensure your data, along with your users, always remains safe from hackers. Ask your IT technicians how you can achieve this.

How to write perfect Knowledge Base articles
Lastly, but most importantly, you should write your knowledge base articles keeping the following points in mind:

Keep your articles short and precise
Use an informal tone where ever you can
Use a formal tone of voice for technical documentation and instructions
Instructions should be as simplified as possible, remember you are writing for all your users; some are tech-savvy, most are not.
Break down the troubleshooting process in simplified small steps that anyone can conduct
Where ever possible, attach supportive images and videos
Use short sentences with easy to understand language.
Cut down on the use of technical jargon to increase readability
Update your content every time your product updates
Always use a friendly and guiding tone of voice in your articles and content
Conclusion

Now that we have gone over the entire process of creating and writing knowledge base articles, you are well equipped with the knowledge, and your next step is to start creating. We have an awesome suggestion for you, which will make it easy for you to apply everything we learned so far.
Check out PeppyBiz's knowledge base software. It's quick and easy to use with quirky and modern design tools. Get creating the best knowledge base content. Have a look at PeppyBiz