Importance of Time Management and Why it Matters in Team Management

We all know the importance of time management in our life. It is strategic planning of the amount of time an individual has versus the number of tasks he/she has to complete. If a person is unable to manage their time efficiently, they will end up missing the deadlines, ruin the professional image, the stress level will elevate, and work-life balance will get disturbed.

Even if you've failed once, so instead of regretting your past decisions, there is always a ray of hope, and you've got only 24 hours per day which you can't change. The best way is to understand the importance of time management, to get up, set new deadlines, make schedules, follow them with discipline to get the most out of your time.

Importance of Time Management?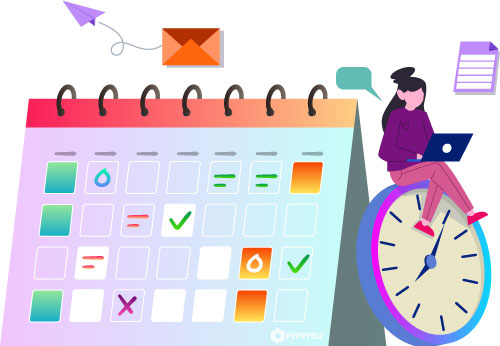 Time management is important because it provides an easy way to keep a subtle balance between work and life. Adapting few changes in the routine will help an individual to achieve the following :

1. Enhance Performance
The efficiency will increase exponentially once an individual starts following a schedule. Prioritizing the tasks and completing them accordingly will require lesser efforts, too, as your mind will be clear in the planning part. An individual can achieve greater heights if he/she truly focuses on their work.
In this way, the person will be able to avoid distractions like time-wasting work, social media handles, and much more.

2. Amplification in quality of work
As the day will be planned according to the schedule and the importance of time management is valued, so you won't be running late on deadlines. This will help you to open the gates of creativity, thus putting more thought into the work assigned to you.
The sleeping schedule will also stay intact that helps in staying active throughout the day. Many people set their deadlines to submit work before the deadlines because if any problem arises, they will have enough time to deal with it.

3. Stress Buster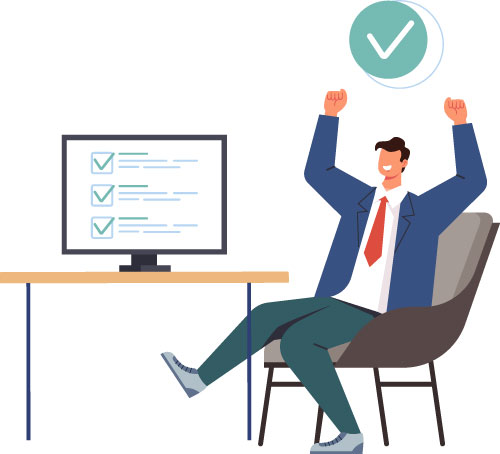 People tend to get anxious when they are loaded with work. This distributes their mental as well as their physical health. People like these are mostly stressed as they are running out of deadlines. By prioritizing time and working according to the to-do list, this condition can be easily avoided.
As the number of people suffering from anxiety and depression is increasing exponentially, keeping a good track of time is the need of the hour.

4. Escalate Confidence
A sense of accomplishment is one of the major sources of a healthy mind and body. Ticking all the tasks on your to-do list at the end of your will gives a feeling of incomparable satisfaction.
It will also motivate you to start the next day with a kick that will provide you with a reason to wake up on time and achieve your goals for the day. You'll feel more organized and confident inside-out comes with understanding the importance of time management.

5. Better Career Opportunities
You'll easily slip into good books at your workplace because of efficient time management. Always meeting deadlines on time and providing quality work will make you stand out from the crowd. You'll gradually become a valuable employee, and your professional image will outshine that will help you to get promoted sooner.

6. More Time For Rest and Recreation
Free or leisure is time is very crucial in this busy life where everyone is running to achieve more. Giving yourself time plays an important role in increasing your efficiency and keeps your mind healthy. Efficient time management will help you find time for your favourite activities, making you feel alive and happy.

Hopefully, these points must have fascinated you to work on yourself and achieve greater goals in life. But how can you achieve this? Is there any structure for this too?

Steps to Achieve Better Team Management are as Follows
a) Plan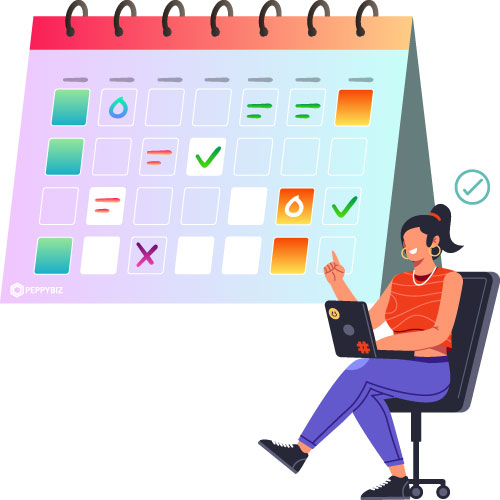 First and foremost step of time management is planning. One can achieve all goals only if they are planned and prioritized in a proper manner. No one tells you to make a strict routine and follow it. You just need to make a to-do list and decide the best time to complete those tasks.
This will help you to manage time smartly and will eventually boost your efficiency too. This will make you meet the primary agenda of time management that is working smarter than harder. One can use time management tools and techniques to plan and complete the tasks in a better manner.

b) Prioritize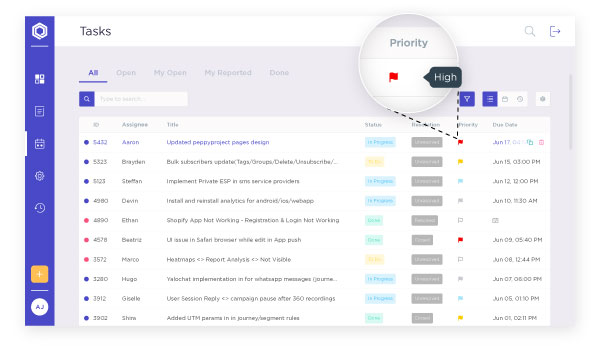 You should prioritize your day as soon as it starts and this is a critical point to understand the importance of time management. An employee should know the series of tasks he/she has to accomplish daily. It is very crucial to focus on what is important rather than wasting your energy on other tasks.
Make sure to complete those tasks that have nearby deadlines or are very urgent. One can use project management tools, as they will make the work feasible. Thus, a lot of time will be saved.

c) Avoid Multi-tasking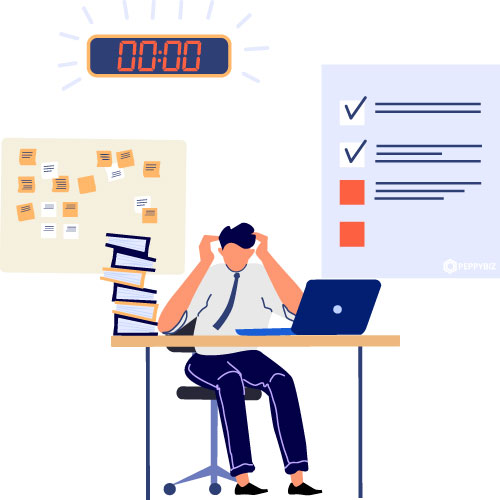 Multitasking cannot only break one but all the tasks you're trying to do simultaneously. One of the biggest mistakes a person can make while managing time is multitasking. Pick one task at a time, put your creativity and thoughts into it; thus, you will get the best results.
The easiest way to achieve it is by planning and prioritizing all the tasks. This will help you stay focused on that particular task and cancel out all the chances of mistakes.

d) Put an end to distractions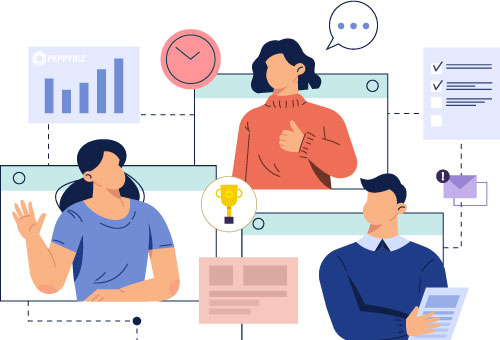 Social media, wasting time with co-workers, and long phone calls are major sources of distraction that need to be eliminated as soon as possible. The best way to achieve bigger goals and stay focused is to cut all off these distractions.
The better way to stay focused is by writing your long-term goals at the places you visit the most. This will remind you of the goals and motivate you to stay away from all the possible distractions that come on the way. You can also make schedules where you can spend your time on the phone and socialize with your near and dear.

e) Install Time Tracking Software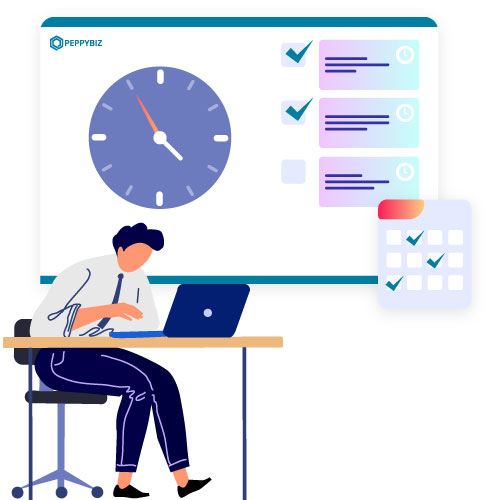 This Softwares comes very handy when it comes to tracking time. A dedicated project manager uses Time Tracking Software to keep up with deadlines and analyze every team member's efficiency. In case you're looking for any tool like that, PeppyBiz is a one-stop shop for you that will provide you with commendable services.

f) Don't Forget Taking Breaks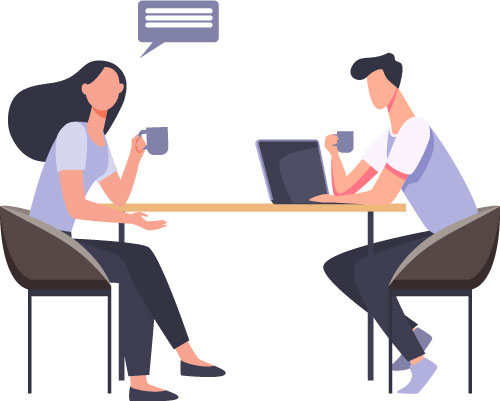 Including breaks in your schedule is as necessary as having meals in a day. But make sure to not take too much of them as you can get addicted to taking breaks and ruin the schedule planned for the day.
Working on the desktop can make your back stiff and your eyes tired, so you should take a mini 10 minutes to break within a few hours. You can take a walk, have snacks, stretch your body or just listen to your favourite music.

g) Accept Your Flaws
You need to understand your productivity pace and accept the way it is. Push your limits but set a bar for that too. It is well said that good things take time, so give your best shot, and you will surely get the fruit of your hard work.
Accepting flaws is the toughest part as it can make your moral fall and can also make you question yourself. This should be avoided by not forcing yourself, staying positive throughout your day, and valuing the importance of time management.

h) Detect Your High-Yielding Hours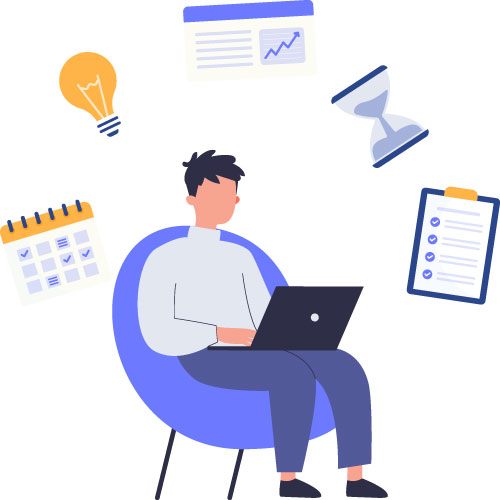 While planning your everyday schedule, try to do your most important work during those hours only. The best way to detect your high-yield is by analyzing which set of hours you feel most awake and least distracted.
This will help your work to be more creative, and you'll be able to put maximum thoughts into action if you have any projects in which you have to solve complex problems and make difficult decisions. Working in these efficient hours will help you get the best out of your work.

Conclusion
Managing time efficiently will make your life way easier and positively impact everyone working with you. Once you learn to plan a day and prioritize your schedule according to the deadlines, saying a big no to multitasking will help you grow. Gaining control over your day and making productive decisions will make you reach heights.

Time management is a skill that teaches you discipline and makes you move on the right path in life. With PeppyBiz's team management software, you'll achieve your goals before deadlines and focus on additional work. Thus, you'll be able to analyze drastic changes in your life. It will keep you energized and motivated throughout your life.