10 Effective Business Development Strategies For Your Business

Every firm wants to succeed. Its business development strategy is the ultimate key that determines whether or not it will. Firms should have a tangible long-term business development strategy in place. If your company is at the stage where it needs a quick boost, it is time to identify effective business development strategies that it needs to implement to accelerate growth and profitability.
This post explores 10 proven business development strategies for you to increase the number of businesses for your company.
What is Business Development Strategy?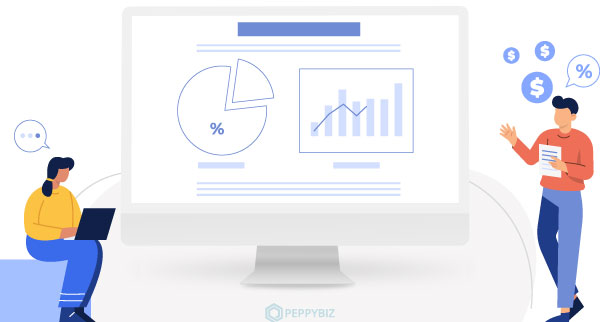 Business development is the process used to pick out, acquire and nurture new customers and business opportunities to usher in growth and profitability. A business development strategy refers to the strategy you will employ to achieve that goal.
It can combine a variety of individual tasks that work toward executing and developing growth opportunities either within the firm or between two or more firms. It seeks the holistic development of the business to make it fruitful and enriching. It includes setting up long-term values for the company from the perspective of customers, marketers, and their correlations.
Top 10 Business Development Strategies for Your Business
1. Quality matters
The best business development strategy is offering quality products and services. For, it determines the purchasing decisions and profitability. Quality products are those that are polished, easy to use, problem-solving, efficient, and tailored to your customers' needs.
The quality of products also builds trust with your customers, fuels recommendations, prevents customer churn and product returns, increases ROI, and results in business growth. This will also make your brand or business stronger and more relatable.
Along with providing quality products, you also need to focus on providing quality customer services. People tend to purchase repeatedly and become loyal customers of brands with good customer service policies. Besides, this also attracts employees, investors, and partnerships. So, train your staff to excel in this regard.
2. Market development
A business needs to find new markets for its products to generate adequate sales and profits. Market development is a strategy that involves launching existing products or services in a new geographical location or promoting them to new customers.
This technique is helpful when you're struggling to bring in new customers in your current region or the market in your area has been saturated.
Even if yours is a small business running on a limited budget, you can branch out into similar markets or take efforts to find new uses for existing products. With authentic and original marketing campaigns, you can successfully expand your reach.
For instance, a local grocer may consider catering to restaurants, event management companies, eateries, canteens, cafeterias, etc., or get their well-packed signature products onto the shelves of other departmental stores in the locality.
3. Market penetration
This includes successfully promoting a new product or increasing the market share for an existing product. For, this you should use strategies like advertising, lowering costs to beat competitors, offering discounts on bigger orders, and bundling products into enticing packages.
Reducing prices of products can be a good short-term strategy to promote your products to beat the competition. Businesses that sell comparatively generic products (like beauty products, groceries, furniture, etc.) would benefit from employing this market penetration technique.
Offering bulk purchase bargains or pairing products with complementary ones in a package is another tactic to promote your existing product even if you can't improve or increase your product range.
4. Multiple channels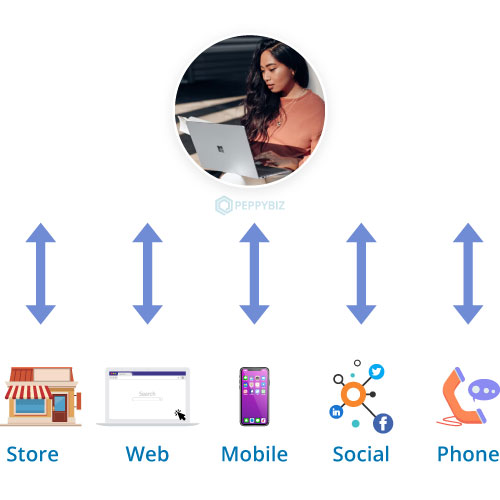 Today, it is necessary for small businesses to market through more than one online platform. Connecting with customers through multiple channels widens your opportunities to foster, engage, and nurture customer relationships. You also get to increase customer satisfaction using the platform that the customer prefers the best.
Moreover, multi-channel marketing also ensures that your brand is visible. This helps respond quickly to customer trends, boost sales, and cost-effectively improve data collection and analytics.
There are different channels like company website, email, social media, SMS, web, etc. to choose from. A multi-channel marketing automation platform can help unify and integrate your marketing efforts and be consistent across channels. That is, you can deliver the right message to the right user at the right time (that is, the time when he is taking an action or exhibiting a behavior online).
5. Market segmentation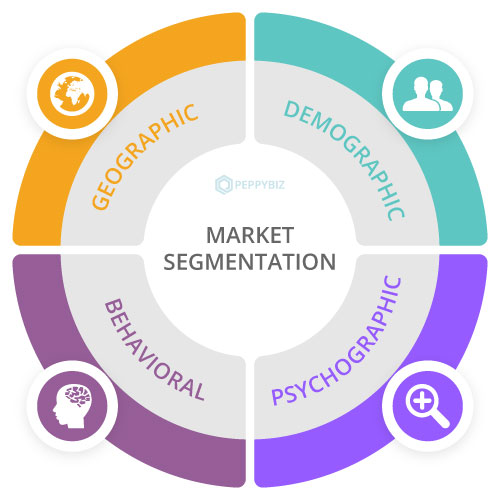 Market segmentation means segmenting your market into different categories based on their locations, interests, preferences, demographics, online behavior, etc. This lets you come up with targeted campaigns.
Market segmentation is a vital business development strategy that is no more an option but a necessity. For, it facilitates the high levels of personalization that people today expect. A CRM tool can simplify the segmentation task for your business.
For instance, if yours is a clothing brand, you can send tailored messages of product arrivals or sales to specific categories like women, nursing mothers, men, boys, girls, parents of babies, parents with teenage children, etc. This would stimulate interest and boost sales.
6. Networking
Networking is one of the business development strategies practiced all over the world. For, purchasing decisions are ingrained relationships and the best way to usher new relationships is via networking. For networking with a large target audience and keeping pace with the trends, social media networking is great.
Here is how you network on social media platforms-
Launch yourself on selected social media platforms where the majority of your audience is found.
Join those communities where you find people in your niche.
Stay consistently active and connected there.
Create awareness about your brand and its products by talking or sharing about it.
Continually update offers and recent developments.
Get involved in discussions. Give quick and genuine replies.
These will help you gain followers and fans, which in turn will help your business grow.
7. Product expansion
Product expansion refers to adding new product features or increasing product lines to appeal to existing markets. This strategy should be employed when there is a lag in profits or sales owing to out-of-date products or outmoded technology.
When your product sales fall behind, it's time to gradually eliminate weaker products and introduce newer versions. This will help loyal customers stick to your brand. For instance, if your brand deals with cool drinks, offer a variety in each range.
However, do not go for product expansion without carrying out pre-expansion research. This will help prevent failure.
8. Referrals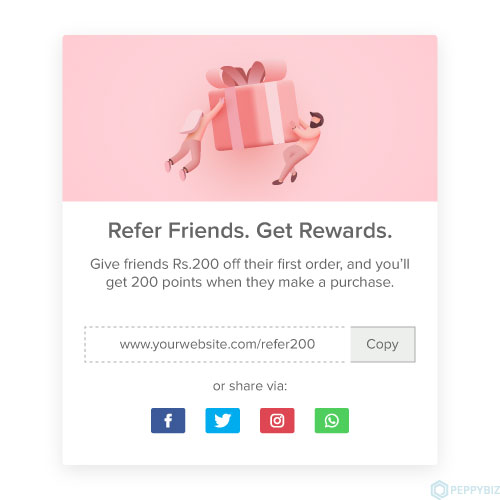 Running a referral program is another business development strategy that brings in high-value customers. For, people trust recommendations from friends, folks, and colleagues. And happy customers would love to share your brand with their circle. They just need a gentle nudge to do so. This is where a referral program helps.
You can incentivize your referrers and referred to motivate referring. You can choose a referral program tool that facilitates rewarding referrers and referred (one-sided or both-sided). It should enable rewarding for multiple events like sharing, subscribing, registering, installing, sales, conversion, etc.
InviteReferrals is a tool that has these features. It also has multiple referrals and social sharing options to help customer advocates share a word about your business in their circle.
9. Content marketing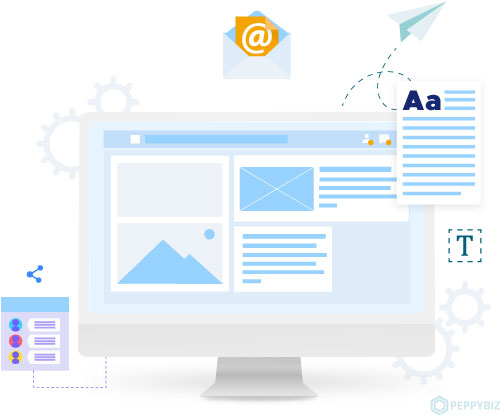 Content is king in generating awareness, engaging people, and bringing in quality leads to sustain healthy business growth. So, you should invest in content marketing. It can take different shapes like website content, blog posts, social media posts, presentations, infographics, images, etc.
Here are several techniques to win in content marketing-
Consistency is the key: Create and post value-offering, relevant, and useful content on a regular basis to boost website traffic and increase conversions via search engine optimization.
Build trust with visitors: Let your web content help customers understand your brand and establish a positive brand reputation.
Make changes to stay relevant: Update stats and dates, repurpose existing content and evaluate changes in keyword rankings
Nurture : Nurture prospects by providing them with useful, niche-related content they are looking for
Sales funnel content: Create content that corresponds to each stage of the customer sales funnel and deliver it to them at apt times.
Promote UGC: Motivate customers to post positive reviews, testimonials, comments, etc. This is referred to as User Generated Content (UGC). People trust these more than ads and content from your end.
10. Innovate
One sure-fire way to grow your business and stay ahead of the competition is to be innovative. You need to offer something unique to attract and retain customers. For, everyone prefers products and services that are new to the market. So, think out of the box and come up with great ideas- something no one is offering.
You may introduce innovation into new processes, workflow, ideas, and methods which will be beneficial for customers or clients. But research before that to know the pain points that customers face in your niche and innovate to solve those pain points.
Only such innovation will be welcomed by your customers and bring you business growth. So, brainstorm to come up with winning concepts after studying your field.
Wrapping up
Any company that is looking to grow should have business development as its top priority. The strategies that work toward developing your business can be endless. However, some work better than others. Our blog has discussed 10 effective business development strategies in detail. Do use these to grow your business