Learn How Help Desk Are Important For Customer Services

Companies that envision a successful growth scale for their organization shift their attention to employees and employers, staff, and consumers. In short, the peoples' satisfaction with the services being either used or provided.

If you still haven't realized this fundamental element of the business world, you have to open your eyes and start making yourself more aware of this subject.
The question is, "How can I do that?"

Then you have come to the right place. The simple answer is, implement help desk best practices.

The complex, but optimal, answer is, learn more about the correct help desk best practices, what do you need to know about hiring the right personnel, achieving the right equilibrium between talent and technology. The most crucial software, containing the most fitting help desk software features, you should start using from now on.

With these important remarks, let us look at some of the help desk best practices you need to start implementing in 2020 as a business.

10 Best Help Desk Best Practices
1. Communication skills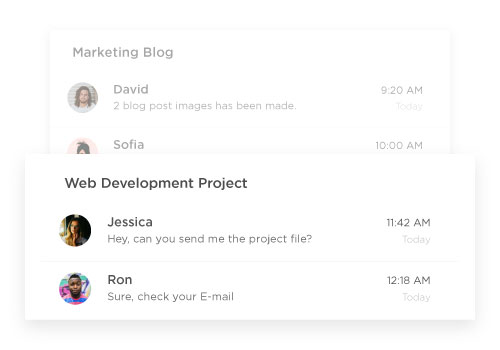 Communication skills are important whether you are a child or adult, student or teacher, employer or employed, personnel, or management. In short, it is one of the most premium skills in the skill tier that you need to start paying attention to.

It is going to assist you in every walk of life. This means it is going to boost your growth as a help desk operative.
Your rank in the help desk team will be determined by how effectively and precisely you send across your points to the person on the other end. Your ability to be concise, clear, subtle, and maintaining brevity in resolving issues is your key to grow as an expert and professional.
Learn to communicate effectively.

2. Teamwork skills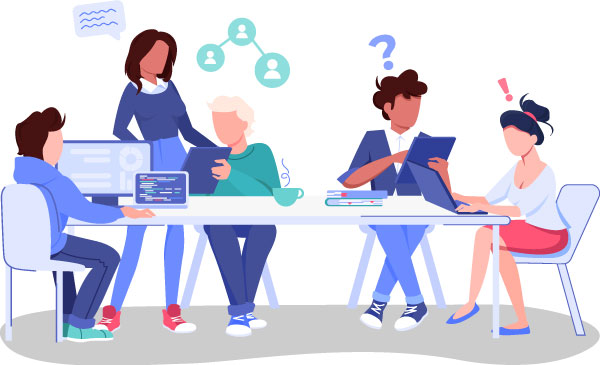 Most people are either divided into leaders or the ones being led. Having teamwork skills implies that you wisely know when you fall short, and you need to be led, and where you are the expert, and you need to do the leading.

No one likes a sulky, pesky colleague who gets frustrated at every critical remark, even if that remark is polite advice meant to improve you.

It takes humility and forbearance to know where you have to pass on the work to someone else, even if you think you can handle it.

As a help desk best practice, make yourself someone who gets along with other team members, and someone people can turn to when they need assistance.

3. Listening skills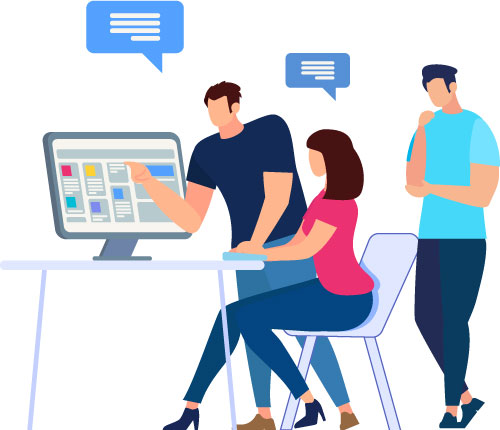 If communication is the vehicle, listening is the engine that makes it work. Your conversing instance can only be kept alive when you have learned to listen actively.

I use actively, not passively, because you need to be consciously listening. This entails holding back speaking until the customer or worker is finished with their sentences and having nothing more to add.

Every person is more focused on getting his own needs satisfied. It is often tempting to speak more than to listen. That is why to be exceptional as a help desk operative; you need to stand out as someone who listens patiently and listens well.

4. Being organization oriented
Whether you want to implement help desk best practices, learn project management skills, or improve as a manager, in the end, it all comes down to the mindset.

Question yourself:
Am I doing this for expedient selfish reasons?
Or
Am I working for the welfare and growth of my organization, which in turn helps me?
In the end, no person is working day in and day out for someone else's coffers. We all need to earn our bread and butter. So, what exactly should you be mindful of?

For this help desk best practice, your workplace should be one that makes you fall in love with the work. If you have that ticked, then what is stopping you?

Your mindset should be focused not on yourself but the organization's welfare and growth as a whole. This accounts for many things: you become selfless, start having more patience, holding back some ugly words when someone spews out some vexing remarks or acts impudently.
You will grow as a leader by applying this help desk best practice and a remarkable addition to the company's body.

5. Hiring apt and talented people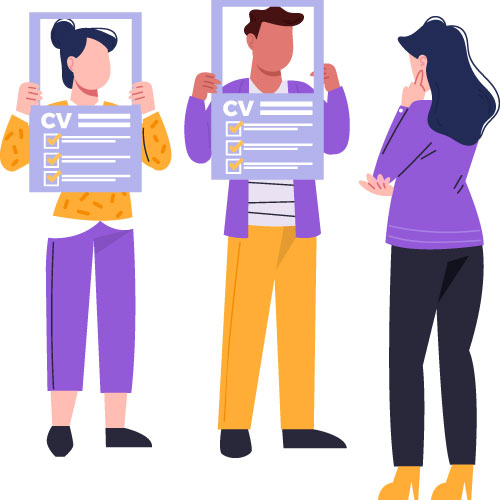 Take notice; I used the word apt and not qualified. Why is that the case?

Qualified indicates that the person has a lot of previous experience in the field; you may infer that you should hire that person in an instant. Then why apt and not qualified?

Because when you are in a managerial position, and you have been tasked with hiring personnel, it is your responsibility to recognize the untapped potential in an applicant, even if they don't possess years and years of experience yet.
You don't need people who flaunt their skills; you need people who will grow to be important personalities in the organization, lead, and get work done efficiently.

This may require some days or weeks of coaching but think of the long-term.

6. Understanding key terms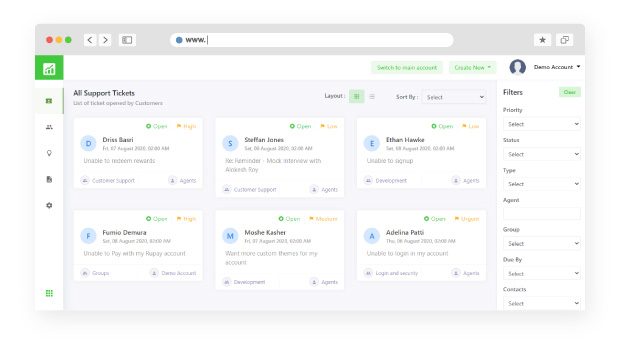 In the post, we have been focussing on the more social side of help desk best practices; now, we are going to shift our attention to the technical/technological aspect of it.

Our focus now is going to be help desk software features, technical terms, and digital solutions.
Some important terms that you should acquaint yourself with are: –

SLA – Service Level Agreements
Ticketing Systems – Automated ticketing procedures and tools
Canned Responses – Automated emails that are drafted beforehand to reply to frequently-asked questions.
FCR – First Call Resolution
CRM – Customer Relationship Management
There are more as well, but that is for you to research to become adept in implementing help desk best practices.

7. Automated ticket allocations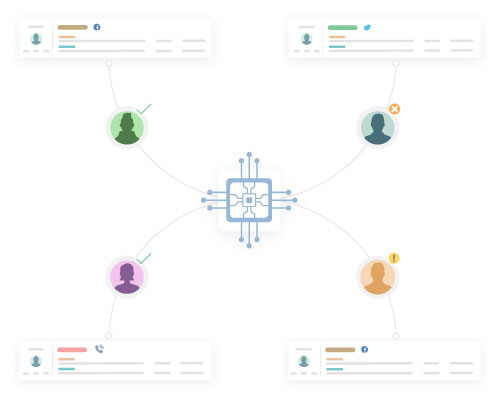 You will be hearing the word 'automated' a lot now because we are turning more and more digital, which means ease of use and less manual work.

So, what is automated ticket allocation?

It is circumstantial. For instance, a ticket may come from a customer who has submitted tickets in the past. When you allocate your tickets, the ticket will be directed to the same operator who had helped out before.

Another example is when you might be receiving tickets for a similar problem. The person who specifically is an expert in resolving that problem, the ticket will be automated directly to him.
This is a help desk software feature, and you need to choose the right software for it. We will touch on this part more later.

8. Numerous contact mediums
People come in different habits and preferences. Some find sending an email easy, some like having a session on live chat, some are more inclined towards social media platforms, and some just enjoy browsing through the FAQ section of your website.

It all falls in the hands of the software with suitable help desk software features. The service you use needs to provide features like external integration of different websites, quick replies, live chat boxes, automated email responses, and other resourceful functionalities.

9. Picking the perfect help desk software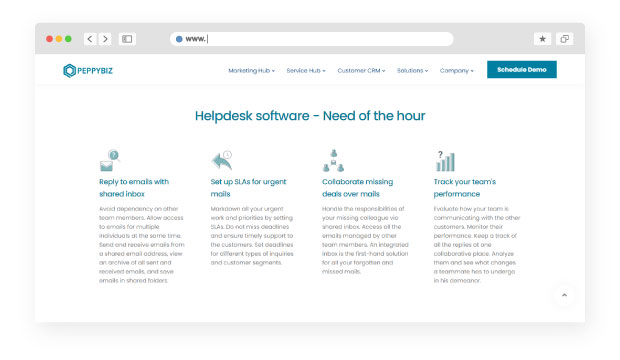 Many service providers out there promise you a fulfilling experience with their websites. We all have found ourselves in this dilemma, "Which one should I pick?"

We have made your job easier for you by scouring the different platforms available and choosing the appropriate software for you.

PeppyBiz is an online platform that provides its services to businesses looking to grow and become giants in their industries.

They offer different facilities suitable for different needs like email automation, project management software, and our purposes, help desk software.
Some help desk software features that they incorporate are: –
Email clutter remover
SLA setups
External communication channels
Automated ticketing system
Integrated services
Quick replies
To check out more, you can check out their website

10. Maintaining harmony between technology and talent
The former part of this post was filled with the social component of help desk best practices, the latter on the technical focusing on help desk software features.
This point is recognizing the best of both.

While having the right help desk operative is crucial, so is having the proper help desk software. It would help if you had people who are capable of learning and adapting to new developments, adamant on resolving issues, and all-in-all, skilled at what they do.

You need to look forward to the best of both worlds when choosing the right person and the right software.

Conclusion
You have managed to reach this point, which means you now have the essential help desk best practices and the help desk software features you need to start driving your attention.
The only thing holding you back now is starting their application from this point onwards, so don't let that stop you. Go forward and develop the best help desk practices you can.
And don't forget to choose the right software.