Ultimate Guide To Enhance Employee Productivity For Your Business?

Employee productivity is the backbone of every organization. The more productive your team is, the more successful your business will be. Employees that are effective concentrate on the appropriate tasks at the right moments. There is very little effort wasted, and the work they perform produces the outcomes you desire.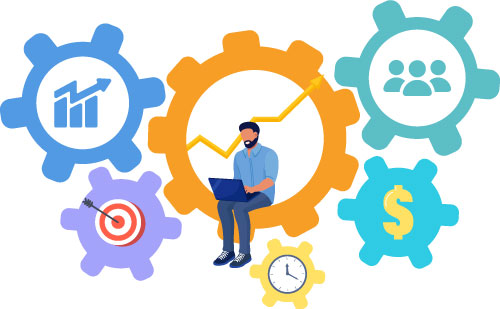 Motivation is a major component in productivity, and it is important not just for a company's bottom line but also for dependability and consistency. Knowing how much your firm produces makes it easier to forecast and plan for the future.
Following are the top tips to enhance employee productivity for your business-
1. Improve Employee Onboarding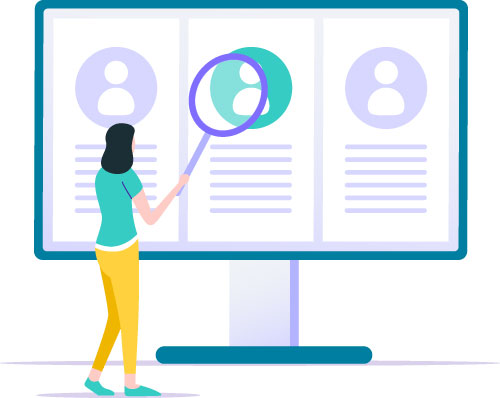 Many companies still believe that they can count on their new employee's devotion once a contract is signed. This conventional working mindset does not apply to next-generation talent. To properly incorporate people into the business culture, a comprehensive onboarding program is required.
A poor onboarding approach causes employers to lose 17% of their new workers within 90 days. A good onboarding program, on the other hand, boosts retention by 50%. Extensive training, feedback, check-ins, and hands-on assistance are the foundations of good onboarding. Furthermore, a corporate intranet should make it simple and quick for employees to learn as much as possible about their coworkers. Team-up with Peppybiz to improve the employee onboarding experience.
2. Stop Micromanaging
Many executives believe that micromanaging and assigning work to staff is the key to increasing productivity, but this is far from the case. Employee empowerment occurs when a company trusts its workers to manage their responsibilities and daily activities in the workplace.
Even though many organizations are scared of leaving their employees to manage their responsibilities, empowered employees are more likely to be productive, and 23% are more likely to give ideas and solutions to their colleagues. Contact Peppybiz, Automate all of your chores, and save time by not having to deal with them individually. With effective service software, you may uncover new possibilities to target your requirements.

3. Encourage Time Off
More organizations should be open to the possibility of agile working as flexible working patterns become more prevalent. This allows your workers to work when, where, and how they want to, allowing for a more organized work/life balance and improved employee wellness. 
Your team will be able to take responsibility for projects, manage their own time, and work to their strengths in an agile environment. According to a study conducted by professors at Cardiff and Southampton universities, most people who work from home are just as productive, if not more so.
Encouraging your workers to take vacations will boost your whole workforce's productivity. If your employees work for long periods without taking a break, their ability to focus and the quality of their job will suffer.
4. Hire Good Employees
It's easy to get caught up in an old-fashioned and traditional hiring process that only looks for a strong education, appropriate work experience, and the correct skill sets. However, there is another criterion that is equally, if not more, essential. It was a cultural match.
Hiring for a cultural fit entails bringing workers into the organization who share your company's views, behaviors, and values. Communicating your company's culture from the beginning helps a candidate understand what to anticipate as an employee, allowing them to make an educated choice about whether or not to accept the job offer. Employees are more likely to leave the firm or be extremely unproductive if this isn't acknowledged and cultural fit isn't a part of your hiring approach, generating workplace friction.
5. Encourage Team Collaboration
Increased productivity and company growth are the results of higher levels of innovation. As a result, any firm seeking to engage its staff fully must create a digital, collaborative workplace. Having a mobile app for your corporate intranet is also a wonderful method to share company news with social feeds and timeline features.
It allows your firm to make adjustments or collect important employee input, eventually increasing worker efficiency. Moreover, promoting employee team communication allows your firm to make adjustments or collect important employee input leading to worker efficiency.
6. Concentrate on Employee Training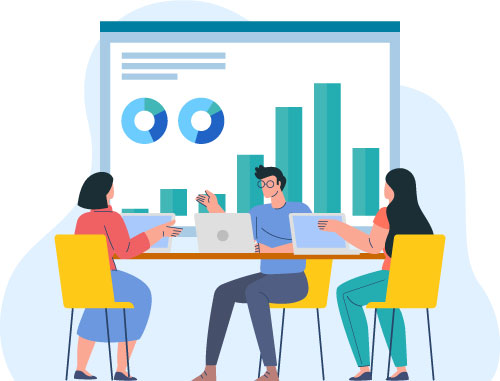 Employee training has a significant impact on how well they are prepared for their jobs. They are more likely to be productive if they are well prepared. Employees should become familiar with their new firm far faster than they would if they did their investigation. Companies, for example, may have their internal tools. Thus training is essential for staff to learn how to use these.
According to Gallup, 88 percent of employees believe their company performed a bad job with the onboarding and training process. A lack of attention to training and onboarding might result in increased staff turnover and productivity loss.
7. Be Appreciative
Employee recognition is a powerful motivator since it gives them a sense of achievement and feels valued for their efforts. Appreciation not only makes employees feel better about themselves but also boosts workplace efficiency.
When an employee is praised for their hard work, it reinforces their behavior and encourages them to continue in that direction. Employee appreciation statistics speak for themselves: 72 percent of employees indicated that if they were acknowledged, they would work more.
8. Natural Light
Do you want to discover another way to boost employee productivity and performance? Allow more natural light to enter. Employees who worked in open offices were exposed to 173 percent more white light than those who worked in closed offices. On average, those employees received 46 minutes more sleep each night, felt less stress, and were more productive overall.
Natural light (or a natural light replacement) has also been related to a decreased risk of anxiety and depression, making your staff happier and more productive.
If your workplace doesn't have windows and you don't want to renovate or move, you may utilize natural light-simulating bulbs to fill in the gaps—or spend more time outside, such as by strolling around the building for morning meetings.
9. Plant small Plants in the Workplace
Adding additional plants to the office is a simple method to boost staff productivity. The presence of plant life can also increase employee productivity (by up to 15%). However, there are various theories as to why this is the case.
They might increase the amount of oxygen in the air, give fascinating things to look at in the office, or make the office feel more natural. Consider purchasing a few real plants to place around your employees' workstations and throughout the building—you'll be amazed at how much of a difference they can make.
10. Minimize Distractions
Distractions can wreak havoc on employee productivity, and they come in several shapes and sizes. It can take up to 23 minutes to properly regain your attention after it has been disrupted; that's a significant amount of time for what could be a single email or text message.
Some distractions in your workplace are managed; for example, you may remove lights, music, or other things that draw individuals away from their work.
However, the most annoying distractions—interruptions and notifications—are more difficult to eliminate. Encourage your workers to respect each other's headspace by not interrupting them while they're working. Also, be honest about having "blackout" moments when you turn off notifications on your devices or disconnect completely from the internet.
Conclusion
All of these strategies are essential for maintaining the maximum level of Employee productivity. Once you've pinpointed the source of your employees' lack of productivity, make sure you take the necessary measures to address the issue and implement the best solution for them. Use Peppybiz to maximize the productivity of your employees.