15 Best Ecommerce Marketing Strategies in 2023

The pandemic played a major role to boost eCommerce marketing strategies. The consumers found the eCommerce shopping experience to be more fascinating and it could help them avoid the brick-and-mortar stores. It, therefore, gave a push to the eCommerce platforms and raised the bar for eCommerce marketing immensely.

While eCommerce marketing is booming with approximately $4 trillion in annual global eCommerce sales, it can be the best or the worst of the times for you. You can either cope up with the pace of marketing and promote yourself or lose yourself in the competition.
Therefore, it is critical to have well-defined eCommerce Marketing strategies to divert more traffic to your site, create long-lasting relationships and build customer loyalty.

Below are a few articulate proven eCommerce Marketing strategies, right from the basic yet essential ones to the trendiest ones we can bet you have not thought of, as yet to implement to your business model:
15 Best Ecommerce Marketing Strategies You Should Consider for Your Platform
Some of the best eCommerce marketing strategies are given below.
1. Be all Customer-Centric and Focus on Customer Experience
Customer Experience can never be too old to work upon. It is always a hot topic. You can differentiate yourself from the rest in the industry by making it your unique selling point.
Phenomenal customer service and support always are crucial for online shoppers and by delivering upon those expectations, you go a long way. Some of the ways you can incorporate this are by integrating Facebook messenger for your platform, introducing live chat on your website, instant responses to email queries, etc.
2. SEO Optimize Your Content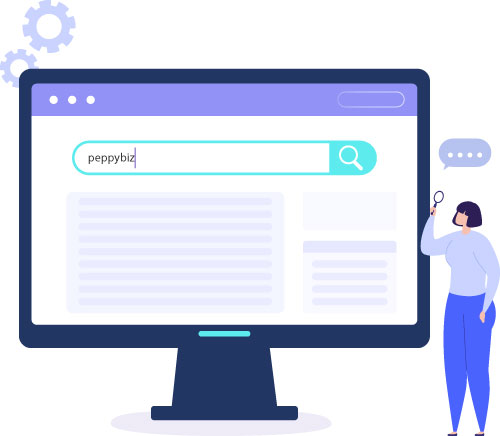 One of the best ways to get marketing results is by marketing to the right audience. It is essential that from your blogs to your website pages, all content is SEO Optimized.
This is important because when your target audience searches for your services, the search engine markets your services by making your brand name visible to your audience based on the web you create. It not only helps you get more leads but also get more conversions through those leads.
3. Ease your Checkout Processes and Make Them Easy To Understand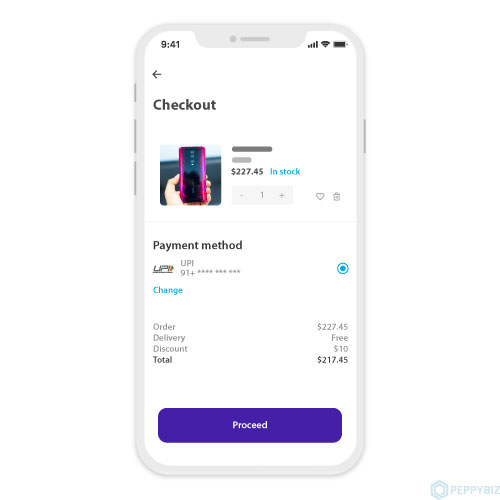 If your checkout process is complex and involves multiple pages to be filled, you are going to lose on all the leads. Generating enough traffic and leads is not enough, it is important to make sure they have a seamless experience after entering your funnel. Provide efficient solutions to your customers and ensure that it is easy for them to navigate to the last step.
4. Don't Shy Away From Investing In Influencer Marketing
Influencer marketing enables a business to tap into a new set of audiences through someone influential with exceptionally strong bonds in the industry. The audiences today follow such influencers and are able to better relate to them.
From tech to lifestyle, these influencers are present for almost all industries today. It's a great way to reach more people in less amount of time.
5. Root For The Power Of Social Media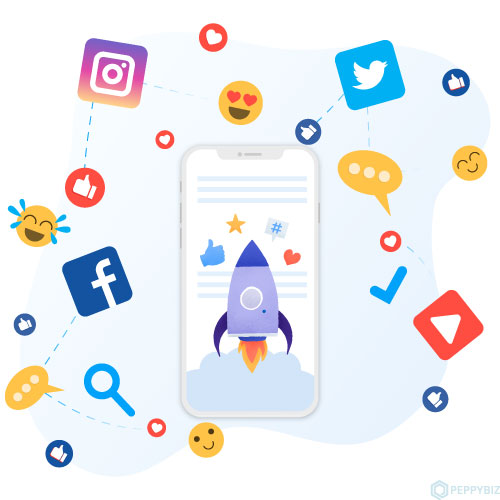 No matter your industry, there's a social media platform available for every business type. It's an effective digital marketing sphere to connect with your audience considering billions of people are joining social media almost every month.
Filter your target audience and create a social media presence that suits your needs the best. An experiment in creative ways to reach your audience and surprise them.
6. Use More And More Videos
More than 80% of marketers believe that video content tends to increase traffic and more than 80% of the customers agree that the video marketing content convinced them to actually buy the product. From product videos to support videos, make an effort to embed them in your pages to explain your product/services better.
7. Personalise Your ECommerce Marketing Strategy
Customers want to feel valued and loved. They want to feel a deeper connection with the companies they're associating with. Personalizing your marketing tactics would help build trust and loyalty.
Some of the ways you can incorporate personalized communication include personalized email marketing strategy, tailor-made offers, membership programs, etc. This makes the customer feel that they're not just a metric.
8. Get Those Abandoned Carts Moving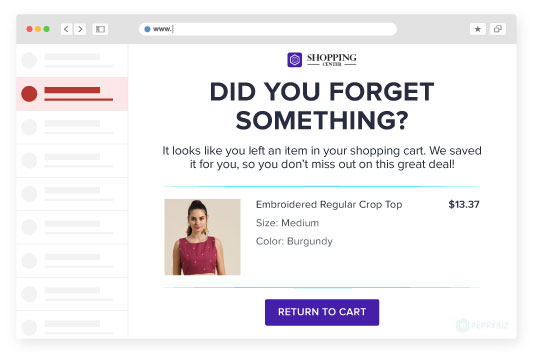 For e-commerce store owners, cart abandonment is a typical problem. Cart abandonment tactics provide you with a second opportunity to convert that customer. By focusing on cart abandonment efforts, you may reach out to clients who are already familiar with your product or service and persuade them to complete their purchase.
It can be implemented in a variety of ways. Sending an automatic email alerting clients of what they're losing out on is one of the most common ways you can convert an almost lost client.
9. Cross-Sell and Upsell Your Products/ Services
This is one of the best tactics you can use as an ECommerce store owner to market your products/services. If you've already drawn someone to your website and persuaded them to add a product to their basket, you're well on your way to converting them. Your buyer has already accepted the bait; all you have to do now is persuade them to buy a little more.

Upselling and cross-selling are the marketing practices of raising a customer's spending by presenting them with a wonderful bargain.
10. Let Social Proof Market For You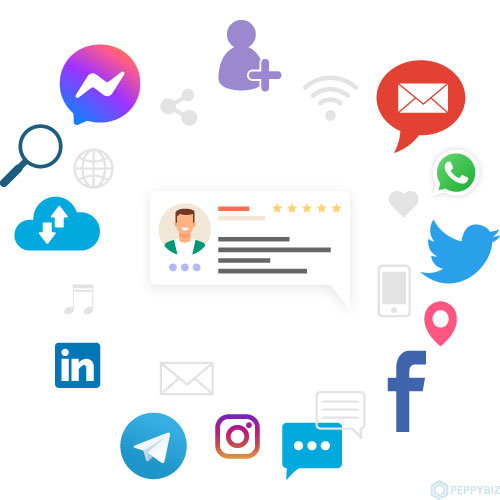 New customers are often hesitant in buying because they're not sure of the quality you may serve. To let them realize that you're worth every penny they're spending, your online presence should be inclusive of the testimonials. Such social proof helps eliminate quality concerns. Customers tend to trust other customers over you so let the other customers do the talking.
11. Create an Urgency for Your Product/Service
Nothing markets your products better than an urgency for an exclusive offer. Indecisive customers spend a long time on a page. These periods of uncertainty lose you a lot of money in sales. An effective e-commerce marketing technique is to persuade your customers to buy by convincing them they'll miss out on something amazing if they don't.
A countdown timer or sending emails about exclusive offers that last only a while allows your client or customer a certain period to buy a product or take advantage of a special offer. This method persuades the shopper to make a purchase now to avoid regret later. It's the all-too-familiar "Fear of Missing Out."
12. Build a strong Website Design That Doesn't Fail To Impress
A great and compelling feedback section, well-detailed product pages, killer video content, appealing headlines — All these are some common elements about the websites of the fastest growing eCommerce platforms.
So, if you want to expand your e-commerce business and increase your sales, the first and most important thing you need to do is make sure your website is set up in a way that allows for expansion. It is one of the ways you are indirectly marketing your brand to your customers. It also helps in increasing customer engagement with your brand.
13. Go Ahead And Use Other Mediums To Market
From Facebook to Instagram, and from Instagram to Clubhouse and Podcasts, it has been quite a transitional journey. As a smart marketer, you should always experiment with what's working for your audience. Choose the trendiest mediums for your brand to market your products/services and stay ahead in the game thus making it one of the best eCommerce marketing strategies.
14. Continuous Examination And Constant Evaluation Of Your Sales Funnel
There are certain things you should always be aware of. For example, one should know how long it takes you to close your lead and the channels that work the best for you. Understanding the customer persona better will help you evaluate marketing tactics better. You would know what medium works the best for investing your money into ads and other aspects as well.
15. Use the Required Tools
ECommerce marketing is vast and requires your teams to be invested at all times. Oftentimes, they're so overburdened with mundane regular work that they're not able to find the time to strategize better and work on building relationships.
In such a case, it works the best to deploy the right tools for automating your processes. For example, for marketing and sales automation, one can deploy a good Customer Relationship Management tool (CRM), so that the teams get enough time to work on relatively more important tasks.
The Bottom Line
Try integrating the above-mentioned eCommerce marketing strategies to boost your online presence. We bet that more and more customer attention will be drawn to you with each marketing tactic you choose to implement. Not only that, you will be able to track your progress in the form of increasing ROI!