What is Document Management Workflow System?

Businesses handle many monotonous, document-heavy tasks daily. They need to approve or modify a never-ending list of purchase orders, expense reports, procurement forms, and employee payment documents as these move from department to department.
An ideal solution to reduce this hectic paper-based work is offered by today's digitization and is known as document management workflow. It is a system used to create, track, edit, store, and manage business-related documents. Besides reducing the manual document management, it also allows employees and management to have access to their business documents at any time and from anywhere.
The Need for Document Management Workflows
Documents are vital elements of a business. These facilitate business continuity and promote accountability. Though manual documentations were extensively used in the past, the usage of these need not continue even in this era of digitization.
For, manual document management is clumsy and bouncy. For instance, when an employee sees that an item is missing, he fills up a requisition form, sends the form to his manager, waits for its approval, sends it to the accounting department after approval, gets the accounting department to make a purchase order, and waits for the procurement of the item.
The bounce backs can not only cause a lot of delays but also risk the loss of the document in the shuffle. All these can adversely affect your business' productivity and growth. An automated document management workflow can address these issues perfectly.

Advantages of using Document Management Workflow Automation
Here are some ways in which an automated document management workflow system can benefit your business.

1. Simplification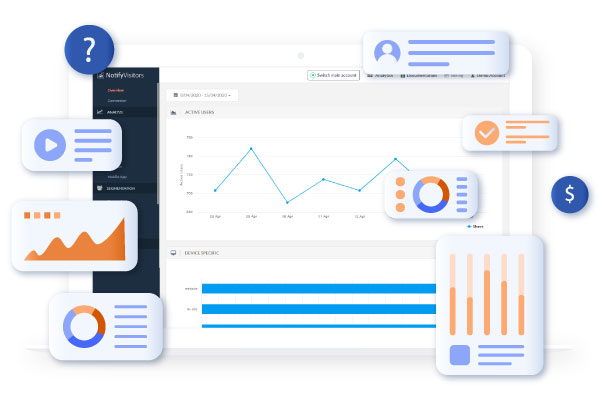 Studies show that 53% of employees find the traditional paper-based documentation system a headache, and are looking for simple and robust procedures to handle and pass company documents. Document management software simplifies the long procedures involved in day-to-day business processes and accomplishes those in just a few clicks.
The documents related to processes like reviewing, approving, hiring and contracting can be delivered and accessed in real-time. And you can use the data in these to generate real-time reports and derive valuable insights to make sound business decisions. This also smoothens the communication and collaboration within your organization.

2. Reduced human errors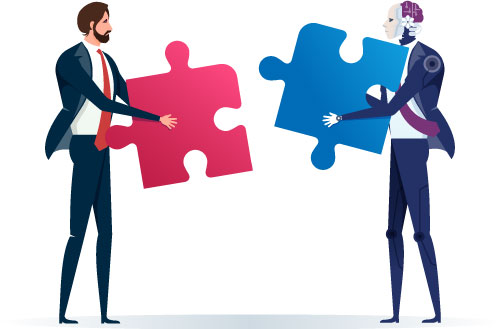 Since manual data entry is prone to human errors, it can lead to wastage of time and money. By automating document workflows, you can eliminate human errors, and thus promote your business process. With the use of the right software, you would need you to enter your data only once, and you can fix errors, if any, with simple alterations. Further, it also reduces the likelihood of tasks being missed out or work being directed to the wrong employee. For employees to get timely notifications of overlooked tasks, late actions, and non-approvals.

3. Easier access to data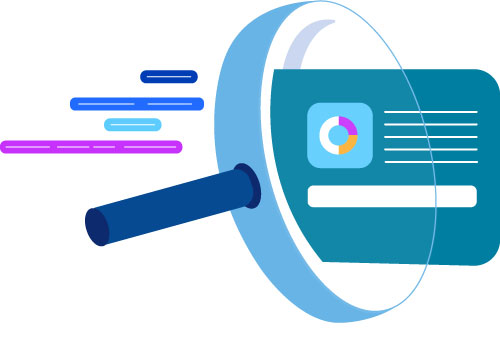 Document management software has a search engine that lets you find documents easily by typing specific phrases or keywords associated with those. The recovery of misfiled documents also becomes simpler this way. Thus you can easily access your documents, whereas manually retrieving those can be time-taking. The significant amount of time thus saved by a workflow can be put to productive use elsewhere. Further, you also won't be losing documents any longer.

4. Cost reduction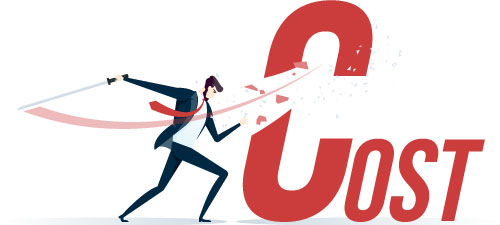 Paper-based documentation leads to expenses in the form of appointing staff for filing, renting of storage space, and frequent change of printer toners. The human error associated also can lead to unwanted expenses. And some errors may even cost you a fortune. Automating workflow simplifies your business processes and significantly lowers expenses. Further, by going paperless, you would be contributing to the wellness of the planet as well.


5. Easier collaboration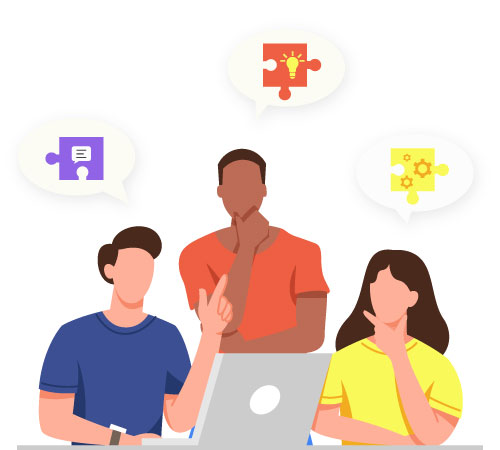 Document management software comes with built-in communication tools that facilitate ease of communication among staff. Documents can be shared easily among employees and accessed from wherever they are. This widens workplaces beyond office environments and office hours.
You can monitor and track the progress of a project in real-time from anywhere, provided there is a device with an internet connection. Further, you can restrict the access to specific documents only to those employees working on similar projects, and you can notify the changes, if any, to all team members.

6. Higher security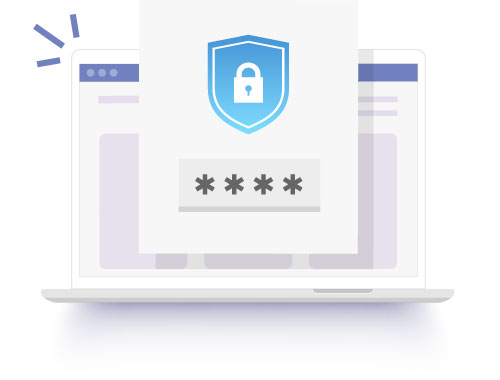 You usually lock paper documents in filing cabinets and safes to ensure their safety. Even then a determined thief can get through these manual security systems to access those. Further, one may knowingly or unknowingly misplace those while those are transported to another place. You can minimize all such kinds of human interventions with electronic documentation.
Furthermore, you can limit access to such documents to authorized users alone. You can also get to know who all those who accessed a document and what time they did it with an audit trail. And if someone has made modifications to the documents, you can easily spot those too.


7. Record keeping
Using an electronic document management workflow also allows you to track details like who completed the document, when he or she completed it, etc. Such record-keeping is valuable for the upkeep of your businesses. Further, access to such historical records paves the way for you to comply with all governmental regulations, which is essential for your firm.
8. Better back-up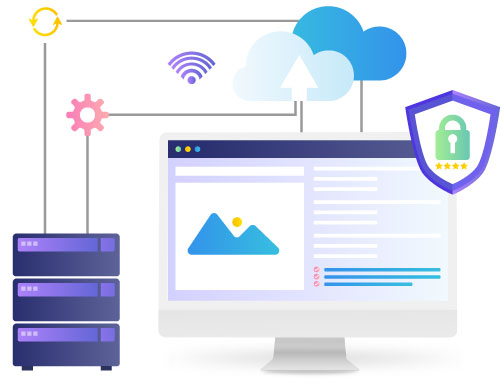 Often a significant amount of paper-based documents are lost forever. Without backup systems, the loss of documents due to theft or destruction by natural calamities like floods or hurricanes can cripple your business. On the other hand, e-documents can be stored safely in smartphones and hard drives. So, even in case of burglary or flood, your documents are still with you.
To enjoy all the above-mentioned benefits, go for an efficient document management system (DMS), which has the following features.
Import: The ability to open a new document into the system.
Storage: The ability to store system files.
Retrieval: The ability to accurately retrieve the stored documents.
Export: The ability to remove files from the system.
Security: The ability to protect certain files with passwords so that authorized users alone can access those.
The Most Popular Document Management Workflows
Here is a short review of the most popular DMS.
1. PeppyBiz
PeppyBiz Workflow builder allows you to establish an access level to either an individual or a group. It keeps a detailed record of account activity. You can set up data access controls through shared folders. It lets you comment on folders and files, and access previous versions of files. It also has functionalities for digital asset management, file versioning, securing, sharing, file management, and file backup.
2. Alfresco
Alfresco is an Open-source Enterprise Content Management software. It provides document management, knowledge, collaboration, web content management, image and record management, workflow, and content repository. It has document compatibility with Operating Systems like Windows, Unix, and the like. You can store and retrieve content with it. It is also designed for customization and version control.
3. LogicalDOC
LogicalDOC is an Open-source Java-based DMS. It enables the creation and management of any number of documents, which can be accessed by any web browser and on any network. It is highly flexible; allows quick access and easy retrieval of content; enhances productivity and collaboration; and can be integrated with third-party applications.

4. Nuxeo
Nuxeo is an open-source workflow system for content management in businesses. It lowers time consumption during content search and retrieval. You can capture the content in many different ways including image scanning. This robust platform offers easy customization, audit logging, easy project maintenance, and serves a sophisticated set of APIs.
5. HubSpot
HubSpot is an all-in-one document management software for sales documentation and tracking. It empowers you to share documents from your Outlook or Gmail inbox. And when a prospect engages with the content that you sent, it will alert you. It also provides an understanding of how the sales content is aiding you in advancing your sales process. And it tells you the frequency at which your team uses the content. It has features like sales automation, email scheduling, email tracking, reporting, live chat, and more.
. And it tells you the frequency at which your team uses the content. It has features like sales automation, email scheduling, email tracking, reporting, live chat, and more.
6. Casebox
It is an extensible tool to extend the management of content, human resource, and projects. It supports full-text search, monitoring, data legacy, task management, etc. It has a remarkable version control mechanism, and its record management supports conditional logic. With its user control, you can store and lock multiple files at a single location. It also provides SSL-encrypted hosting and Virtual Private Network that secures your communication.
7. Dokmee
It is a cloud-based DMS with proven efficiency and security of content. It configures multiple desktops and web. Its user-friendly interface has tools for capturing and editing. It supports automation features with search functions and core-indexing.
8. Seed DMS
This open-source DMS is user-friendly and based on sqlite3, MySQL, and PHP. It is a fully developed enterprise-ready platform for storing, tracking, accessing, and sharing content. It facilitates editing HTML documents. It also makes real-time collaboration and online presentation possible.
9. KnowledgeTree
This open-source DMS facilitates the securing, tracking, and sharing of content. Its significant features include WebDAV support, Version Controlled Document Repository, Workflow, Quick-play, and Metadata.
10. Worldox
It is a comprehensive system that manages documents and emails. Its indexing features called Archiving and Retention facilitates the easy and instant availability of data when required. This DMS can be integrated with SharePoint and is compatible with Cloud, Mac, Windows, iOS, and Android. Its document management features include email management, full-text search, version control, document conversion and indexing, access control, and compliance management.
11. M-Files
It is a robust, easy-to-implement, and useful DMS which helps in securely managing your content with its Check-out feature. It tracks all kinds of changes made to your document. It can be deployed with Mac, Windows, iOS, and Android; and can be integrated easily with other applications.
12. MasterControl Documents
It is a commercial cloud-based DMS. It lowers time consumption, reduces the overall cost, and securely and efficiently manages your content. It includes features like quality management, audit management, document management, collaboration, print management, compliance management, document delivery, full-text search, indexing, and version control.
13. Feng Office
Feng Office is an Open-source document management workflow with a user-friendly web-based collaboration platform. Its useful features include Gantt chart, time tracking, knowledge management, and task management. With it, multiple users can track and mail content simultaneously.
14. Ademero
This DMS supports the Centralized Control Mechanism to store all your documents in one place. Its logical expertise empowers you to organize documents quickly and access those through its open-source and commercial versions. It is compatible with all OS and hence facilitates full-text search and control versions. It's Optical Character Recognition (OCR) feature lets you convert scanned documents into word-searchable-PDFs. However, it does not offer automatic backing up of your content.
Conclusion
In this era of extensive digitization, you need automation to find success in your business. The electronic DMS would streamline and simplify your business, heighten the efficiency and security of your documents, reduce human errors, improve collaboration and communication among your employees, reduce costs, and increase revenue generation. There are many great document management workflow systems to choose from. So, do take advantage of those!