Top 10 Ways To Boost Customer Interaction

What is the bottom line of the implementation of business strategies? What returns do you expect? The simple answer to all this is customer satisfaction. But, is it right to say you can achieve complete customer satisfaction? If yes, then how? You can do this with customer interaction management. Customer interaction might seem exhausting, but in reality, it isn't. All you have to do is comprehend the customer's cycle and be at their service.

Every customer has certain expectations from a business. With all the competition around, it is important to fulfill their expectations. But how? Interact with customers. Customer interaction isn't like completing a sale. Rather, it is a continuous process that requires consistent efforts. You need to iterate and improve constantly. While there is no specific path to attain this, there are surely some effective ways out. Check them out below.

Ways to increase customer interaction
You do not want to miss out on any opportunity to interact with customers. Even though the technology provides ways of CRM through automation, personal interaction is still on the pavilion. It is important to give due credits to customer interaction management in every business.

Before knowing the efficient customer interaction management, consider a customer interaction example. You attract the customer and sell a product to them. However, they do not purchase ever again. Why did this happen? Maybe because the customer was not satisfied. This is where the role of customer interaction comes into play. Apart from sales, what's even more important is customer retention.

Here are 10 Best Ways to Increase Customer Interaction:
1. Word of mouth is a treasure: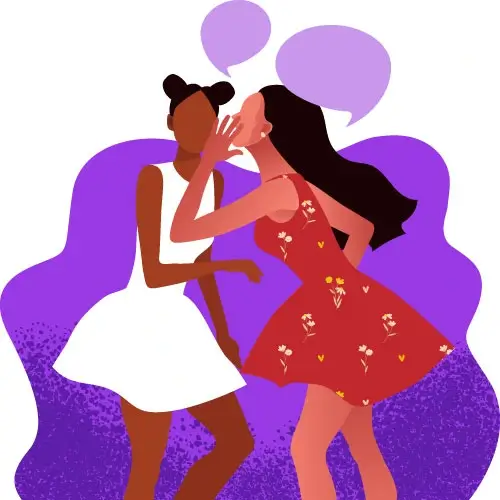 With all the technology in hand, many businesses tend to overlook the importance of word of mouth. For once, people will overlook social media, but they will surely consider a good referral. For every business, it is hands-down, a priceless asset. This allows you to earn reliable customers. As per research, about 84% of customer trust recommendations from acquaintances more than other sources.

2. Try exchanging shoes with your customers: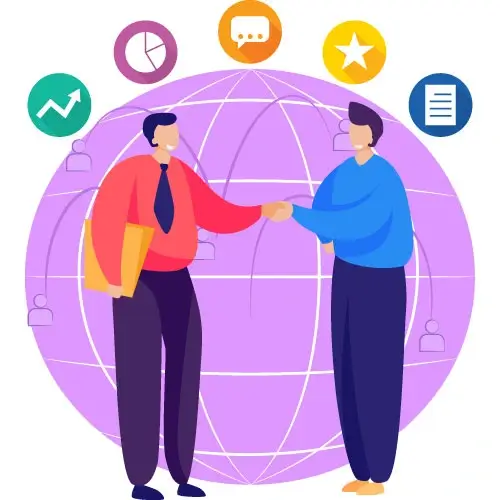 To enhance every customer's experience, consider yourself in their place. Know what they will expect and strategize accordingly. You can even create an ideal customer profile and implement the business strategies. Have a crystal clear notion of the target market. This will help you create a loyal customer base since you tend to target the right audience. Try making the profile more data-driven and detailed for seamless operations. This will allow you to have better customer interaction management.

3. Nourish the leads: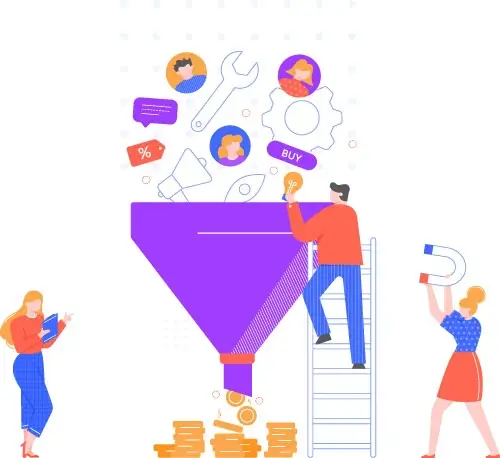 What exactly are qualified leads, and why are they essential? They lead that show potential for sales and reliability. Qualified leads match the ideal profile. Once done, design their customer journey. Ensure that the customer journey is delightful to build higher customer loyalty. Map the journey to grow the customer base. Give due importance to the Pareto principle. Keep in mind the 80/20 principle, under which 80% of your sales are driven by 20% of the customers. This rule is equally applicable to all businesses. Customers are a long-term investment, and it is important to dedicate your energy to it.

4. Customer expectation management:
Negative experiences come down as a result of failing to deliver expectations. No one can guarantee complete customer satisfaction. Rather, it is unavoidable. However, you can still manage it well by doing the following.

Firstly, try finding out the customer's interest. You can do this by asking open-ended questions. This helps in understanding customer's perceptions well. Customer interaction examples include:
What results are expected?
How does the business accomplish its goals?
You can even conduct surveys if a direct conversation isn't possible.

Next, you can implement the technique of over-deliver by promising less. This is good enough to tempt the customers. This helps in making the customers satisfied and increasing retention rates.

Communicate often with customers. The lesser you interact, the more worried customers get about successful deliverability. Keep them updated regularly. You can do this through emails, calls, messages, or other viable options. Promise them good delivery to keep them coming back and forth.

5. Stay authentic:
If you expect the customers to stay loyal and authentic, they also expect the same in return. Do not try to fool your customers. It will take an instant for them to switch to some other site. They'll understand if you are tricking them. And you don't want to end up losing customers and putting up a negative brand image. No matter what your business is, honest communication leads to customer actions. This is crucial for customer engagement. One way of doing this for brand awareness is storytelling. You can tell the brand story for the identity. This helps you in having an emotional connection with the customers. It is human nature to be attracted to things they can relate to spontaneously.

6. Customers are royal: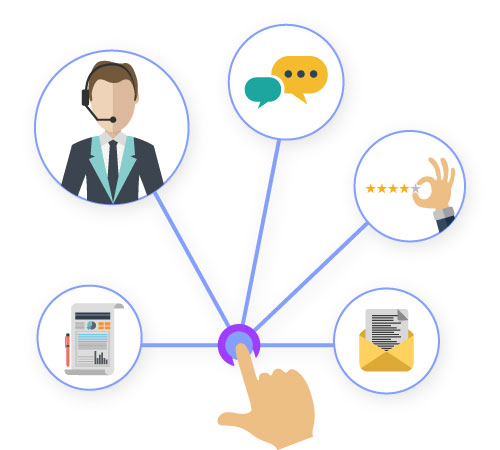 Put the customers at the forefront. Treat them like royalty. About 82% of the customers leave the brand with just one bad experience. That is scary. What's even scarier is when they portray the same negative image to others. As tough as it is to gain customers, it is easy to lose them. With the blink of an eye, things can transform. Also, with the diverse platforms available, they can switch anytime. This makes it crucial to have healthy customer interaction.

7. Listen to what customers expect:
With all tools in hand, it is very easy to engage with customers. But, CRM isn't just about you endorsing your products. It is about active listening as well. Conduct surveys and social media engagement. This gives the consumers a platform to tell you what they expect. Understand and analyze customer inputs. Integrate them into your marketing strategies. Some methods for customer engagement are:


Social media
CRM
Emails
Surveys
Feedback forms
Communities and social groups
Indulge in active listening. Do not disregard their suggestions. This will do no good. Value customer interaction. This will help you immensely in figuring out how to deliver the best. In case you still don't take their suggestions, chances are you might lose them. Work according to their perception and try adapting accordingly.

8. Have a scalable support system: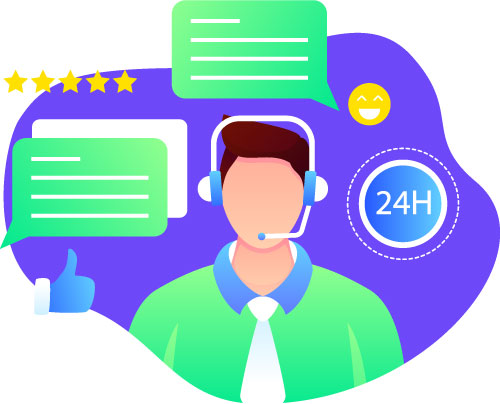 Are you still managing all your tasks manually? Well, it's high time to go digital. Your goal isn't just limited to sending emails or making calls. You need to manage all operations for customer interaction management simultaneously. This makes it essential to have a stable and scalable support system. Opt for an ideal one that suits your business requirements. Adopt a system that grows with you.

9. Treat your customers as partners:
Make customers feel as if they are a part of your business team. Make the communication two ways. The most basic way to do so is to take their feedback and implement it. This increases the loyalty of customers. For one negative experience that you give to customers, you need to provide them with twelve positive ones. One of the customer interaction examples is when Instagram updated the terms of service some time back. Had they not given an instant response, it would have transformed into an outrage. Be crystal clear with the circulation of information. Understand the customer's response to changes.

10. Maintain transparency and don't talk like robots:
The marketplace is overcrowded. But how does your business stand out? This can easily happen if you maintain the transparency levels well with customers. Be ethical and trustworthy. Try positively, taking criticism. Do not be afraid of customer feedback and have good customer interaction management. Strike the right balance by maintaining the confidentiality of the business and being transparent with customers.

What tools to use for advanced customer interaction?

Talking of tools with advanced functionalities, PeppyBiz is the go-to option. It eliminates the need for manual labor and instantly helps with customer interaction services. It offers the following features:

Omnichannel platform management: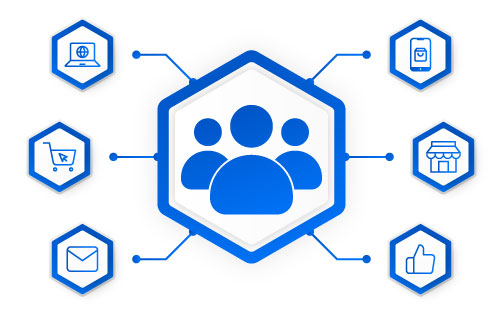 You can add as many sites and blogs for customer interaction you want. Also, you need not pay any additional costs for it.

Live chats: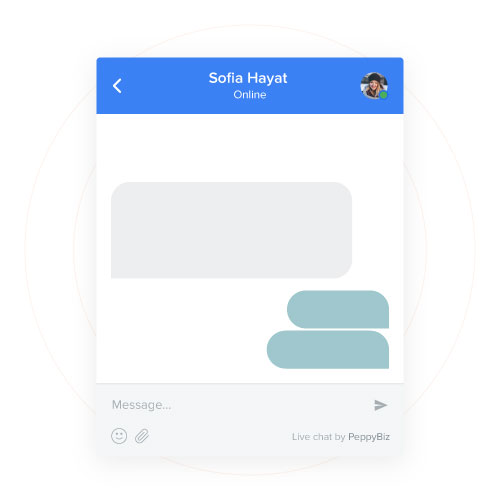 You need not worry about calls when you can resolve all queries with chats. This is a quick way of building a brand's identity.

Enhanced productivity:

You can easily access the reports and track your goals with enhanced productivity. Alongside, it also helps you get relevant feedback. It makes it easier for the agents to reach out to the customers.

Conclusion:
To conclude, be honest with customers. Seek their feedback and always have room for improvement. Customers cannot always be right, but it is important to consider them. Develop strong relations with them for effective communication. Customer interaction management is quintessential for business success. Set clear boundaries for helping customers. There is a thin line between being good with customers and keeping them above all. Understand that and maintain the integrity of your business as well. Try portraying a positive image throughout. One negative experience can destroy years of effort. After all, you want the customers to knock at your door again. Right?