Top 42 CRM Statistics Trends & Data in 2023

CRM refers to customer relationship management. Year by year, many companies are acknowledging the benefits of using CRM software. The CRM techniques assist the corporations in operating the interaction with clients and relations with data, and more. The CRM statistics are important because they show the usage and significance of the CRM system around the world. At the same time, the CRM statistics show the benefits of using CRM software through stats.
Best CRM Trends For 2021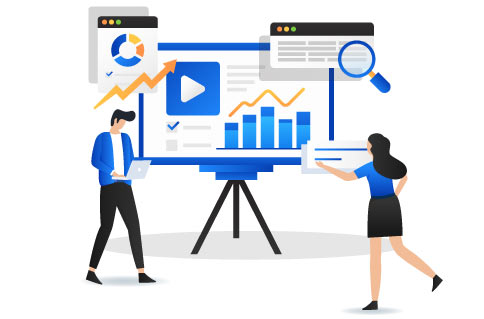 The 2021 year is approaching, so are the new CRM trends that are shaking the whole market. So, below are a few CRM trends and predictions for the upcoming year. It includes influential features, rise in CRM market usage. This section also comprises CRM statistics, the effect of big tech trends on the CRM market, and integrations.
1. Artificial Intelligence (AI)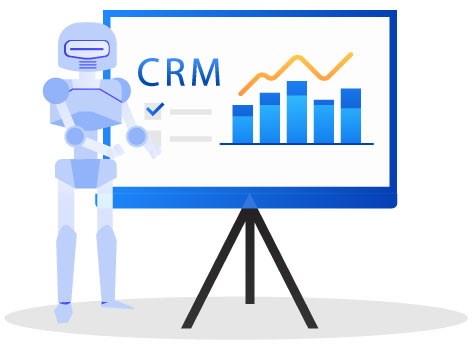 Artificial intelligence (AI) is developing as an essential portion of every CRM software in recent years. The one important aspect that is influencing every kind of industry is none other than artificial intelligence. Nowadays, almost everyone uses AI more than what we think to be it for work or personal use.
AI is already deployed and is in use by almost 14% of worldwide CIOs.
There are estimates that the CRM systems with links with AI may increase business earnings to 1.1 trillion dollars by 2021.
2. CRM features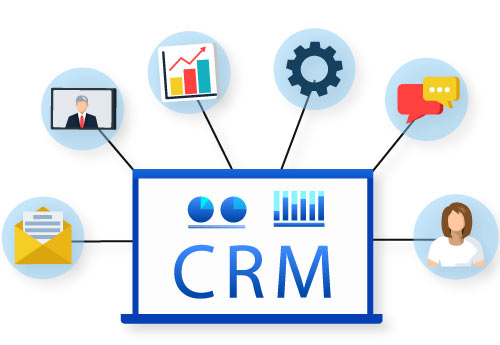 The fresh CRM features are as important as customer-centric service. For 84% of consumers, the experience a firm gives is as valuable as its services or products. Here are some special features that almost every present-day customer is looking for:
Knowledge base automation
Fast response via live chat
App sync options for a 360-degree view
3. Fewer obstacles
There are a few popular complications for not obtaining a CRM system. Such as issues about the expense, lack of resources, and tech understanding to execute a CRM process.
On average, the CRM software is in use by 65% of sales specialists.
Still, close to one-third of sales experts are not consuming a customer relationship management system's services.
But the present famous CRM trends are available at affordable, easy to use, and effortless to execute. So, professionals calculate that the CRM adoption rate will be high in 2021.

4. XaaS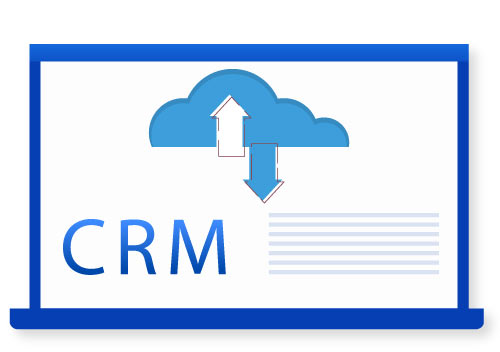 Almost 90% of people in the business market are familiar with SaaS- software as a service. But, the upcoming trend is XaaS- everything as a service. This everything as a Service method carries the idea of SaaS and circulates it. The main motive of this concept is to include every kind of service and product. The XaaS tools help in transforming any IT process into a service for business consumption. XaaS also comprises the computing service that delivers through the internet. Experts predict that in 2021 many companies will invest in a CRM system that has cloud solutions.

5. Social CRM
Do you know what social CRM is? Social CRM is the integration of various kinds of social media platforms into CRM software. Because the combination of CRM and social media is gaining a lot of attention from businesses. The corporations can realize what people are publishing about them on social media. The social CRM also helps in giving out a clear awareness of the company's attitude. The social CRM allows the associations to respond to the client's comments quickly and respectfully. This supports in creating active connections with the potential and surviving consumers.
The rate of Indian marketers that are using social media for customer service is 43%.
Statistics On CRM Usage
Below are the CRM statistics that depict the vast use of CRM systems. They are:
1. The all-around use of CRM software in 2018 is 56%.
2. In 2019, across-the-board CRM practices rose to 74%.
3. 91% of businesses that employ 11+ staff have been using one kind of CRM software.
4. The 65% of companies that are planning to use CRM examine the ease of use factor.
5. On average, 46% of sales boards are recording the extensive practices of CRM software.
6. One of the main preferences for 13% of the sales team is acquiring CRM software.
7. 27% of users analyze scheduling management, while 18% of leaders assess data image skills when choosing a CRM system.
8. 81% of stoners are using CRM services through numerous gadgets. For example, a mobile phone, desktop, mac, laptop, and more.
9. The total percentage of firms that use cloud CRM solutions is 12% in 2008.
10. While the companies that are using cloud CRM practices in 2020 are 87%.
A study shows the top requested or famous features in CRM software :
Contact Management – 94%
Client relations tracking – 88%
Record or reminder tools – 85%
Some Useful CRM Statistics
1. Statistics on CRM Benefits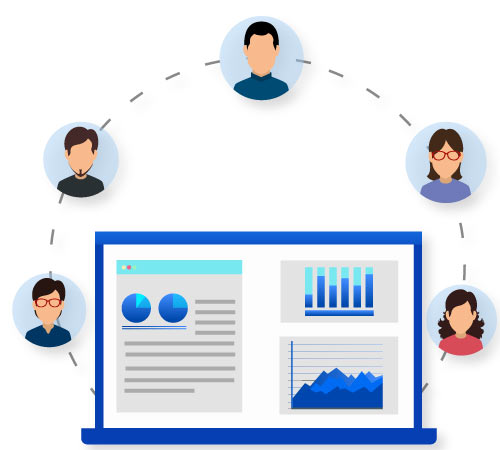 Below are some of the advantages of utilizing CRM software. They are:
11. For every one dollar, the regular ROI is 8.71 dollars for the companies that use CRM.
12. CRM software expands the precise forecasts by 42%.
13. The companies that use CRM saw an upgrade of sales by 29%.
14. On average, 50% of enterprise owners are saying that CRM improves sales quota by 65%.
15. CRM system can boost the earnings for a single sales rep by 41%.
16. The result of CRM usage is 87% advancement in sales.
17. 300% conversion rates are seen in the unions that are using the CRM software solutions.
18. The CRM system stimulates productivity by 34%.
19. The businesses that are operating CRM discover a 74% boost in consumer satisfaction.
20. Practical sales groups are 87% extra potential to be regular users of CRM.
21. Reports show that CRM lowers the labor taxes by 40% and increases consumer connections by 74%.
22. Proper usage of the CRM system gives a 73% growth in the company's efficiency.
23. Associations with less than 75% of CRM adoption ratios maintain low sales team action.
24. If appropriate use of CRM takes place, then the ROI may surpass 245%.
25. Forrester's survey reveals that mobile CRM enhances productivity by half (50%).
26. 74% of people that use CRM service tell that this system gives simple access to customer data.
27. At least 69% of buyers anticipate a connection during the engaging time with the corporation.
2. CRM Market Stats
This part shows the CRM statistics of its widespread industry or market. They are:
28. The present overall market value of the great CRM software is almost 120 billion dollars.
29. Out of all the types of software in the business sector, CRM is the ultimate growing software.
30. The growth rate of the CRM system per year is 12%, to be precise.
31. Marketing researchers figure that the CRM industry will increase to 82 billion dollars per year by 2025.
32. The CRM market revenues surpassed the DBMSs revenue in the last months of 2017.
33. One of the best solutions is CRM practices for personalized interactions and better ROI.
34. CRM is on the list of one of the outstanding sales tools for corporations.
35. A study demonstrates that widespread mobile CRM demand will rise by 11%. This percentage in terms of earnings is around 15 billion dollars.
36. Estimates show that among the retailing executives, the year by year expansion of CRM is 25%.
The CRM software is in use by various sectors. For example,
The service sector – 32%
Manufacturing businesses – 13%
IT industry and companies – 13%
Finance area – 10%
Educational institutions- 5%
3. Social CRM Stats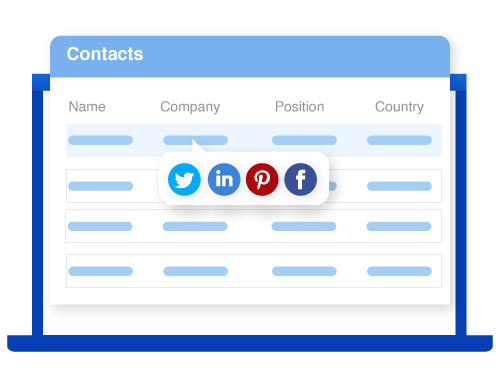 The most awaiting and trending social CRM statistics are here. They are:
37. With entry to social media and mobile apps in the CRM system, the sales rep's productivity increases to 26.4%.
38. In the Twitter platform, consumer intercourse is improving by 250%.
39. By combining the social media channels with the CRM software, the employee efficiencies are expanding to around 26%.
40. Out of 4, 1 buyer observes their favorite company and connects with them on various social media platforms.
41. Social CRM helps to improve customer retention rates by 26% by providing various types of solutions.
42. Before the last month of 2019, the social CRM total value hit a 10 billion dollar record.
Best CRM Software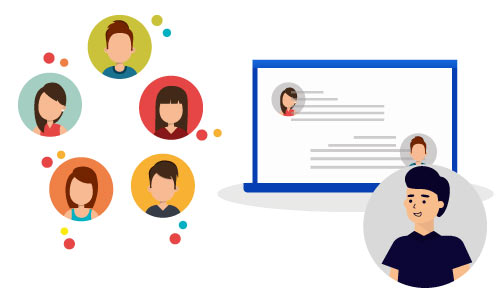 CRM market has a total value of more than 120 billion dollars. There are around 381 different varieties of CRM software in the industry. So, to make it easy for you to select the best software. Here are the top CRM softwares.   
1. Apptivo 
Apptivo is one of the cloud CRM solutions, and it gives a lot of custom skills. Their app assists the company in organizing consumer issues and automates the tickets. They also deliver organization CRM solutions for both the teams and individuals. Importing information from websites and emails is very simple with the help of Apptivo software. This software also helps in collecting the data from various sources without any tiresome physical use. Moving towards their free plan, it is free for up to 3 consumers and comes with a ton of features, including 500MB capacity.
2. Teamwork
Teamwork is one of the rising CRM software that is good for small businesses. This software helps in centralizing private workers and teams. It assists in giving the project updates for remote teams to know about the team's schedules. This software also provides the best client-centric solutions. Such as assigning the tickets, viewing client emails, and more. Teamwork software offers custom navigation tools for prioritizing the team's demands. They also have Gantt charts for picturing the project deadlines, dates, and timelines. One of the best features they offer is private messaging, which allows you to keep the project factors private.

3. Streak CRM
Streak CRM is very helpful for fresh users or beginners. It is very easy to pull out the data from google sheets with the help of the importer add-on CSV files feature. They offer full inbuilt Gmail integrations. It also provides meeting statements, call logs, non-box interactions, and a few more. Streak CRM offers email templates that help in creating personalized emails and bulk emails. Key features are central records, keep in-app notes, data tracking tools, and many more. They provide a free plan, and the plan is perfect for small entrepreneurs and individual freelancers.

4. Pipedrive
This software is a CRM software that keeps the main focus on sales. Their tracking tools control communication via emails, mobile phones, live chats, and more. They streamline most of the sales procedure and use automation tools for managing sales leads. One of the best features is their lead management function, which helps in tracking the sales prospects. It also offers optical sales pipelines for establishing custom phases. This software also provides 150+ integrations to connect with various kinds of outer apps. The main elements are deal management, mobile access, insights, and a few more. Coming to the pricing schemes, they do give a free trial for two weeks. 
Conclusion
Nowadays, the necessity of CRM software is very high. If your workplace is still struck with the spreadsheets for organizing the data and immigrating the data in a physical method. Then it is high time for your company to start using a CRM system. Because this era is about streamlining the work procedures and using automation tools. So, your company can have extra time and can achieve additional revenues.