Client Management Techniques to Retain Clients

A successful business maintains revenue growth while stabilizing client management relationships. More than increasing the number of clients, it is important to retain a client for your progress. So stick around with us and we are about to disclose 9 client management techniques that work for everyone.

The time and effort you put into retaining clients are worth more than hunting for new clients. It is much easier to retain a client.
You have already experienced working with them.
You will generate better ideas of sales if you focus on what you have in hand.
Now, your main aim is to stay at the top of this game.

Client management employs strategies used to establish a strong bond between you and your client. Using innovative methods for client management can bring out exponential growth in your sales. After all, they are your number one priority. Learn about their requirements and help a positive conversation with your client. This can ensure long-term sales.

Every client is unique. They may either be sceptical or agreeable. Your company needs to devise a general strategy. This will help frame, alter, and reframe client management techniques.

Top 9 Client Management Techniques
1. Knowing your customer habits
A customer can have varying interests. For example, The trends visible in society controls the fashion interests of clients. But this is not always the case.

It is not accurate to assume such behaviours of your client. But for creating a general idea, find answers for the following;

What does your customer need?
Where does he/she prefer buying it from?
How much does he/she buy?
Why does he/she choose to buy them?
When does he/she buy products?
The products and services that your customer prefers are the answer to the first question.
The mode of sale he/she prefers is the answer to the second question.
This question gives an estimate of the client's budget.
Clients will have several reasons to buy a certain product. It is a plus point to know what attracts them to those products alone.
Some clients prefer seasonal shopping, while others choose regular purchases.
How do you find the answers?
As said before, it is time-consuming to perform detailed client analysis. Retail audit answers the 'when', 'where', 'how', and 'what'. It is a method where company representatives collect data about the sales and quality of products.
Understanding client behaviour is the key to streamlining your marketing strategy. So to answer 'why, read on.
2. Clients' personality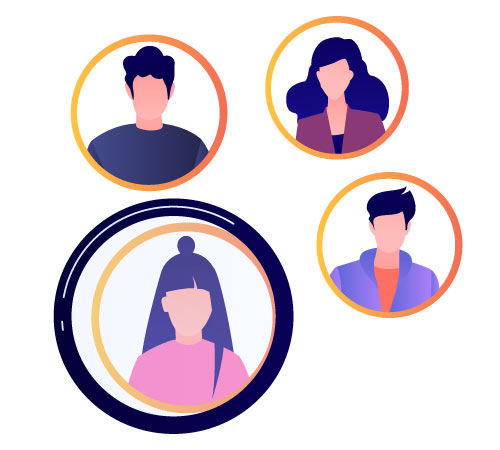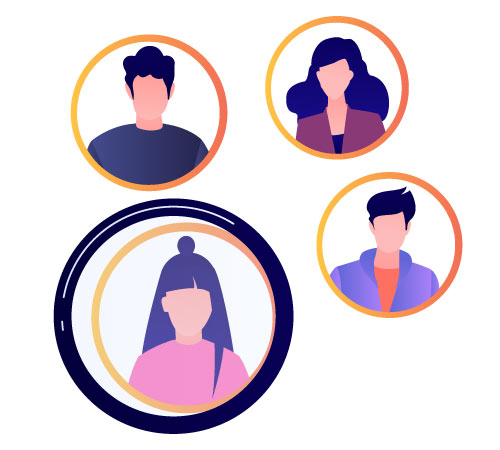 The client's behaviour is linked to their personality. Thus, it will have a say in their choice of product. To answer why figure out the responses of each personality. Let's look at some easier methods to decode this client management technique.
Personal factors:- A client's factors include;
Age
Gender
Marital stages
Occupation
Culture
Young kids aged from 4 to 5 years prefer bright and cheerful toys. Some prefer noise, while some prefer soft toys. You'll find similar differences in young adults, adults, and old-aged individuals. The age of 50 above have fewer conditions and prefer more convenient products.

Teenagers have a wider range of preferences, while adults have a much narrower range. Social media trends, celebrity updates, and many other influential posts can normally direct their interests. So, it is easier to determine the general preferences. This is the case unless your client is a sceptical teenager.

Considering the marital status might sound bizarre. But newlywed couples tend to make expensive purchases. This is a common trend seen in society.


You can make similar assumptions about adults based on other personal factors.


In other cases, the culture of your client has a major role to play. Culture sets values that often shape their choices. It is important to set a line of products appealing to their cultural habits. For example, some cultures encourage a vegan diet.


There are subcultures within a culture. So, alter your client management techniques to match their likes.
3.'Feel good' strategies
Customers are always scrutinizing your company's values. A single mismatch between your word and the product that they experience can end the trust. Every client would have such core values that they hold dear. You can do a great job if you make use of this.
For example:- if your company's product can employ the poverty-stricken population of a place, it will stir clients' interests. And poor people will get financial support. This method of Corporate responsibility program will make clients feel responsible towards society. Ford has employed a similar strategy. They have planned to utilize Ecoboost engines to reduce carbon emissions.
Another method, known as Cause marketing, uses the tactic of media coverage. Directing money for a cause can convince clients to switch brands. For example, Whirlpool's Cause marketing focused on providing students with clean clothes.
Their goal stated;
'Clean clothes help boost confidence and increase their interest to interact with peers and teachers.'
4. The right promotion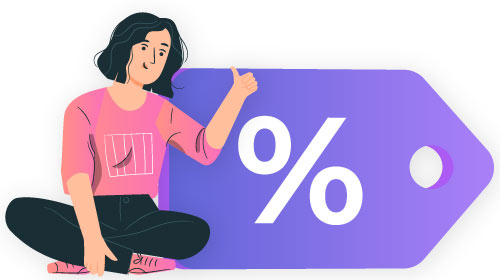 Incorporating discount policies is a common method. It grabs the attention of clients. Such discounts compel the clients not to miss a chance of cheap buy or convenient quantity.
Implementing the right promotion will bring great results.

5. Direct selling technique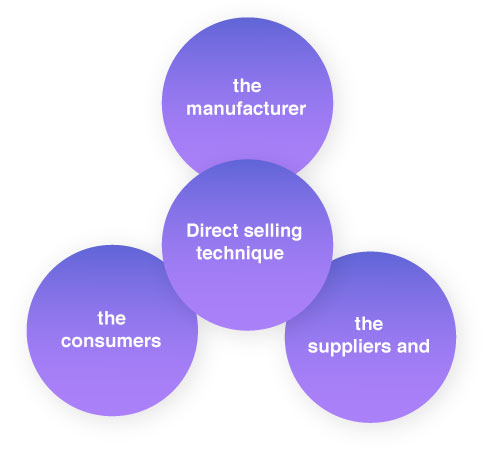 The flow of products is from
the manufacturer
the suppliers and
the consumers.
Companies have now come up with a direct sales technique. This method not only assures revenue increase but also benefits the customers. A product is the only thing that a customer gets in return for the money they spend. This client management technique has helped customers act as marketing agents while staying loyal clients.

How does it work?
Customers are introduced to a product and educated on all its features. These customers are linked to the main producers. Hence they get to buy the product at a lower price than the market rate. In return, the company products get introduced to more customers. The initial client will profit from the sales he makes, thus forming marketing agents or clients' network—a win-win.

Advantages:
Direct sales can allow more personalized interaction with customers. Companies and clients can frame marketing policies together.


Recently, direct sales have sparked the interest of a wide age group. This way of client management needs impressive communication skills. Thus it is a good way to build up such skills and earn plenty.


Sales are done online and help connect with more clients.
Customers will find it easy to trust the value of the product when introduced by other customers.

6. Gift your customers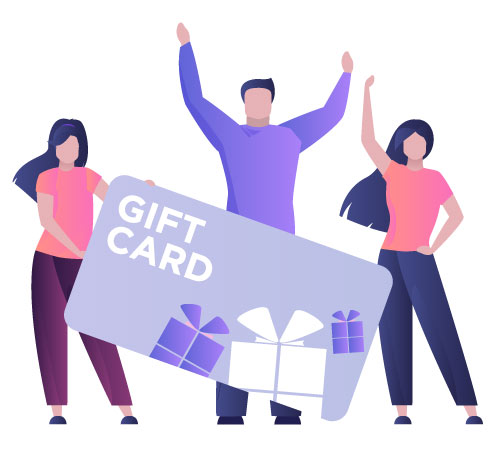 A birthday special gift voucher or an appreciation gift for conserving their loyalty. These will fix their relationship with your company. This client management technique serves as a good marketing tactic too. New clients will be more than excited to try your service.

Some examples of such surprises include the following;
A birthday wish via email or text message: This has proven to make the customers feel attached to the company personally.


Send handwritten notes: These are known to delight your clients. They would surely appreciate your attempt to interact and maintain their relationship.


Seasonal interactions help clients feel noticed: This is a great opportunity to introduce seasonal offers and products.


Deliver more: Customers would love to have extra considerations. So occasionally, deliver more than the placed order. Implement creative packaging.
Sending emails to all clients is time-consuming. Especially when it's a seasonal job, PeppyBiz makes this work easier for your organization. Schedule a demo today to know more.

7. 80/20 rule marketing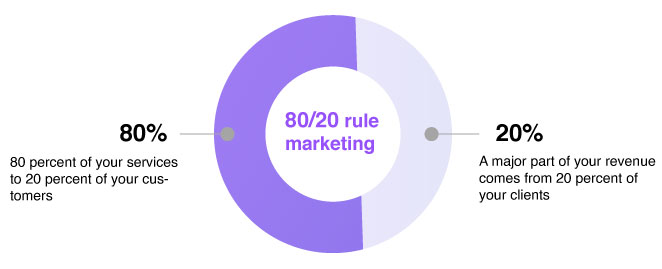 Your company cannot possibly focus on the interests of a hundred percent of your clients. Thus, the 80/20 rule will make it convenient to direct your focus on a few important customers. A major part of your revenue comes from 20 percent of your clients. This is a fact. So your company must provide 80 percent of your services to 20 percent of your customers. This will help you work efficiently, and you can satisfy your needs.

8. Publicize your relationships
When people know about how well your company provides for the clients, they would surely prefer to receive the same importance. Share happy pictures of your customers enjoying your products. This kind of client-oriented advertising helps bring value to your company. Colleges worldwide implement similar client management techniques.

9. Marketing automation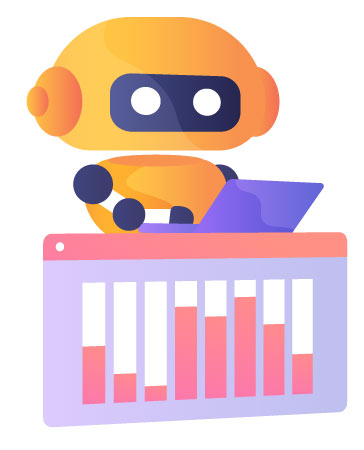 Here is a more relaxed client management technique for your company. Rather than personally monitoring your client's reactions and responding to their queries, you can let the automation software do the job. And PeppyBiz is the right solution for this. It has got the coolest tools to handle all client management activities. This software helps make processes easier while also keeping clients nearby.

Conclusion
Customer retention strategies are vital for handling a wavering bunch of likes and dislikes. With personalized interactions, clients need to feel at ease with your company and establish long-lasting trust. Take time to get to know your clients. Understand what they need. Make sure to improvise your products and services to meet their demands.

It might seem intimidating even to have one dissatisfied customer. Such clients have the potential to badmouth your products and disrupt your reputation. But with a little bit of love, your chances of perfect client management are high. So make sure to deliver with a smile. Check out PeppyBiz and find more about our services.