20 Best Sales Tools to Improve Revenue and Growth

We all know that businesses invest a great deal in increasing their sales. A business cannot grow if there are not many new sales. Fortunately, we are in an era where technology plays a major role in almost every industry.
Similarly, it also plays a huge role in today's sales operations. To drive revenue through sales, almost every company now relies on some kind of sales tool. If you wish to improve your revenue, you can do the same with these tools.
In this blog, we will list some of the most useful sales tools and their intended purpose. It will aid you in making decisions about the sales tools you actually need for your business.
20 Best Sales Tools
1. PeppyBiz: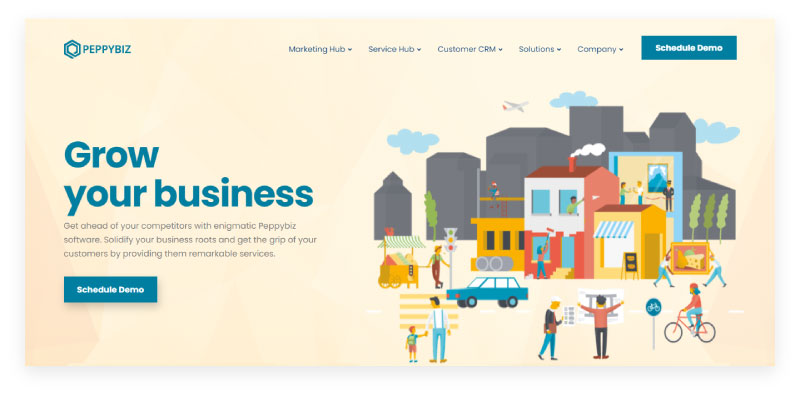 PeppyBiz's CRM suite offers you the most sophisticated set of tools to improve sales. Our tool offers a stable and clean UI/UX that doesn't interfere with your digitalization process. Furthermore, you can easily integrate with the marketing automation software to perfectly align the marketing and the sales team. With seamless integration of third-party software, you can prevent the occurrence of duplicate data across all platforms.
2. Bloobirds.com: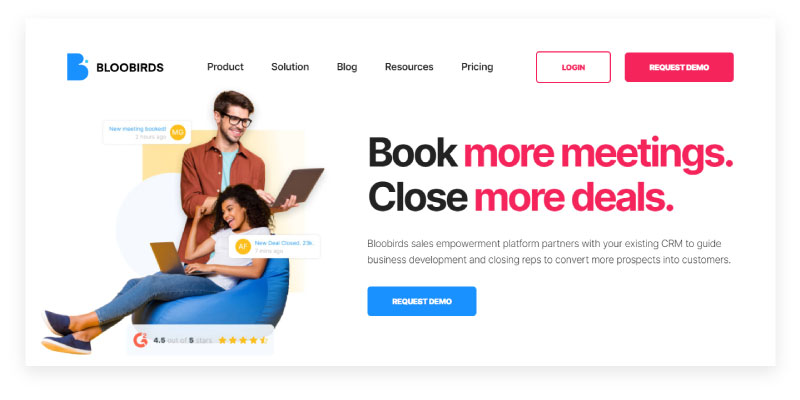 Most of the time, errors occur due to the manual errors made during data entry. This is where a tool like Bloobirds comes into play. When the lead goes through a sales pipeline, this tool collects all the valuable insights. And then store it automatically to your CRM software. Plus, you can easily access their customer support to help with the implementation of the software.
3. Mailshake: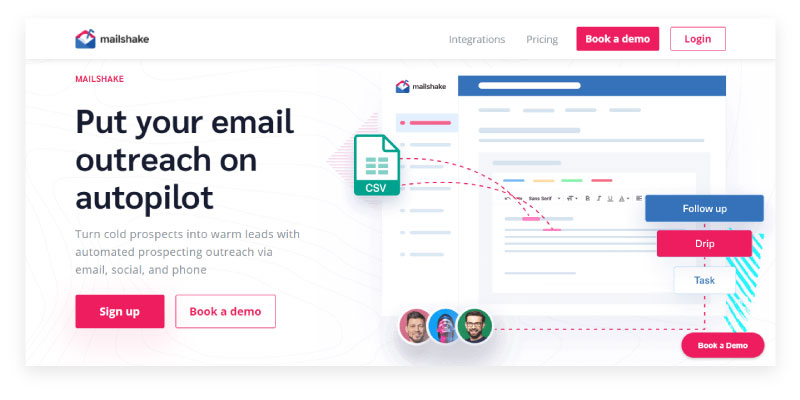 If you are aiming to drive engagement through email conversations, Mailshake is your right partner. Using this tool, one can create personalised content using automation and other such tools. The main aim of the tool is to increase sales through lead engagement. The omnichannel contacting options make it a trouble-free way to reach prospects through various channels.
4. Leadfeeder: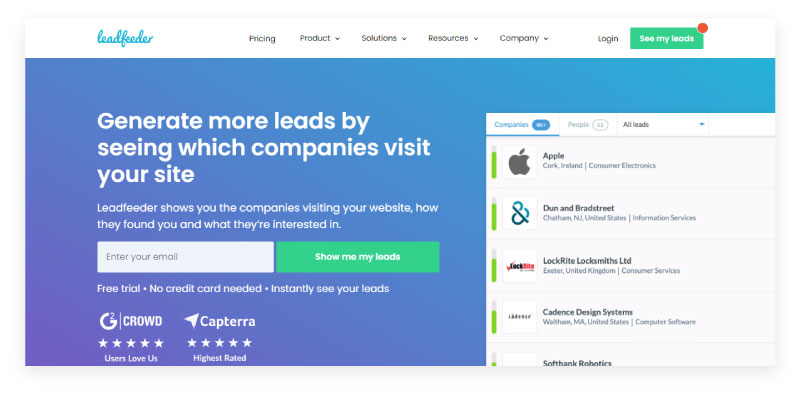 Leadfeeder is a popular sales tool that identifies leads visiting your website. It helps you gain qualifying leads in a short time automatically. This tool facilitates the collection of data across various platforms to keep your sales pipeline flowing. The primary focus of this software is lead generation. . Apart from that, it has so many other marketing and sales tools for easing sales operations.
5. Apollo: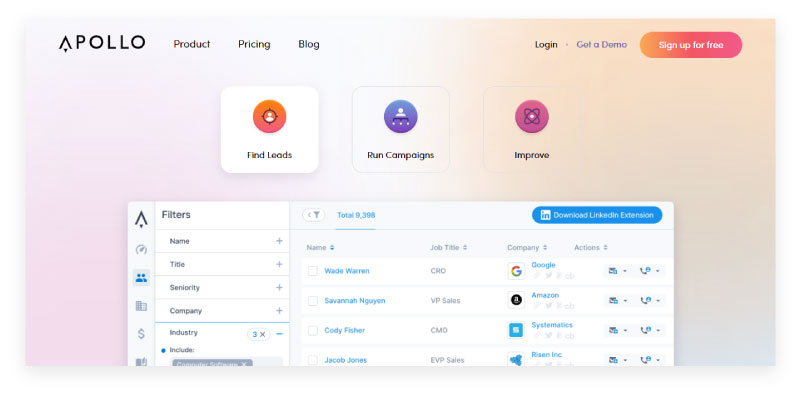 Apollo is quite similar to the one mentioned above. It too specializes in lead generation. However, the method of doing it differs. This sales tool determines the right buyer for your product/service by comparing their profile with your ideal buyer persona. If you are a startup with no past customers, this tool can help you find new qualified leads in no time.
6. ClickPoint: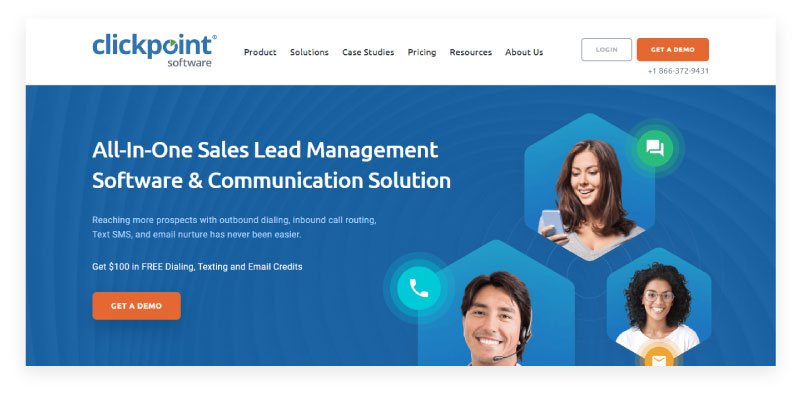 ClickPoint is a typical lead management software that organizes, prioritizes, segments, and ranks the leads. The software has tools for managing everything related to handling the leads in an effective way. Moreover, there are reporting tools available to make your sales prospecting journey easier. Another advantage is the use of lead data to find a suitable sales representative. Thus, greatly improving the chances of closing a deal.
7. Cirrus Insight: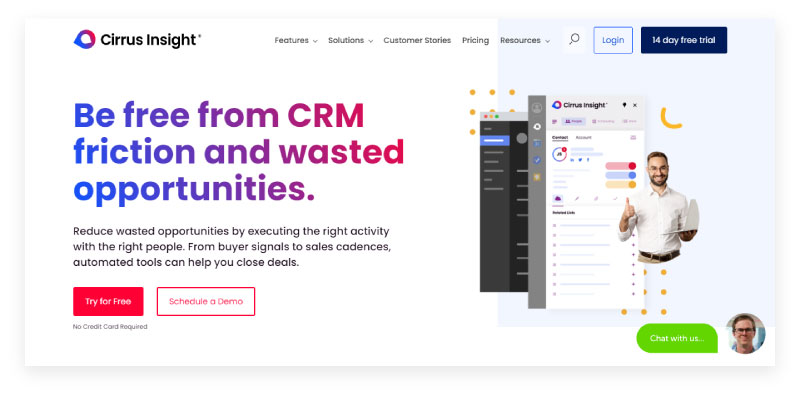 Imagine a sales tool that can automatically gather useful data and deliver it to your inbox. That is what the Cirrus Insight add-on does. It efficiently gathers information from your CRM and lets you create powerful sales management strategies. With these insights, you can optimize your workflow for improved and faster ROI.
8. Opensense: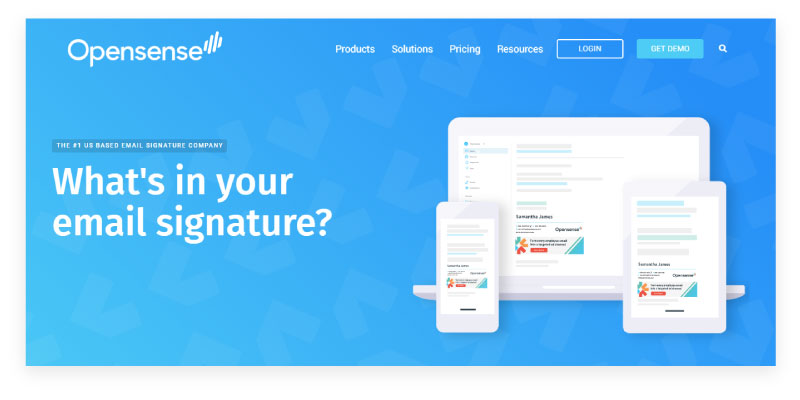 Similar to the tool above, Opensense helps you in making effective conversations through emails. Creating brand awareness goes a long way in improving sales.
The software lets you add banners, logos, and other brand-related content to your email. Moreover, it gives a professional look and promotes a sense of trust in the brand name. They also boast a strong security protocol that protects all your customer data from breaches.
9. EmailAnalytics: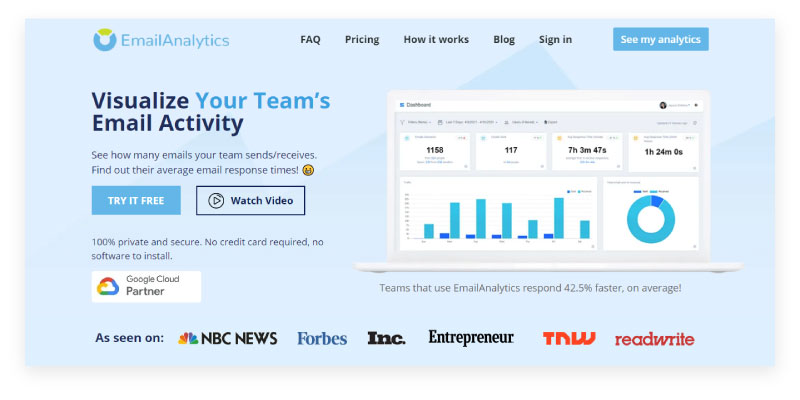 When you have a remote team, it becomes a little tough to monitor their tasks. But, the EmailAnalytics tool measures the important KPI of emails sent by your employees. By using this software, you can monitor the prospects who have the highest and the least engagement. Moreover, it has a tool to monitor the email traffic/hour that easily identifies the productivity of each employee.
10.ContactOut: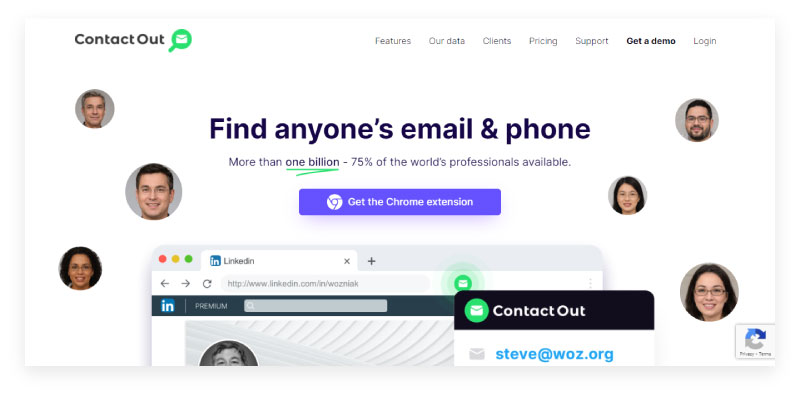 ContactOut is an essential sales tool that finds the personal email ID of every LinkedIn profile you visit. The tool also legally extracts the phone number and other social media handles of prospects. Using this tool, you can easily manage to get a hold of all the suitable candidates for your products.
11. Collective[i]: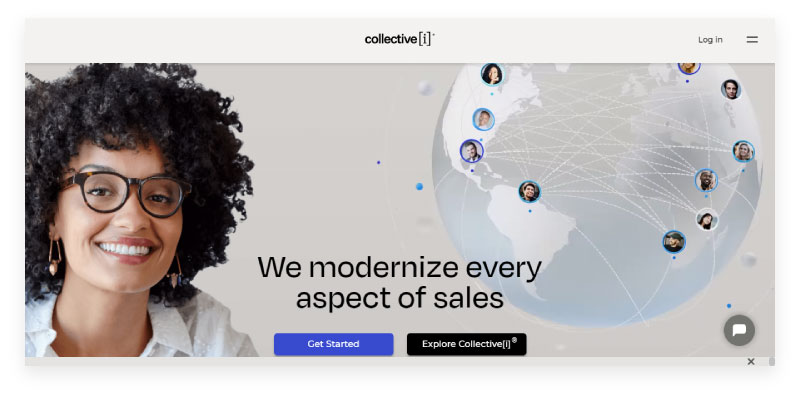 Updating the customer info on the CRM tool is equally important as the accurate input of data. But, manual updating takes forever to complete. By using Collective[i], you can automatically update user information on the CRM tool.
It effectively combines AI and machine learning algorithms to collect and update data instantly. Furthermore, it is highly helpful in forecasting marketing patterns for B2B markets using the current data.
12. Zoho CRM: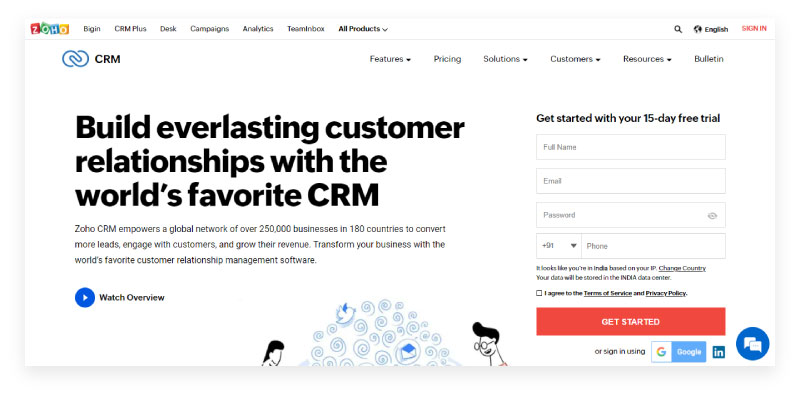 Zoho CRM is a software that is popular for its affordable pricing. It is truly an all-in-one package, offering email marketing, lead generation, and customer service tools. Another reason for its success is the use of a simple UI that significantly reduces the learning duration.
13. Salesforce CRM: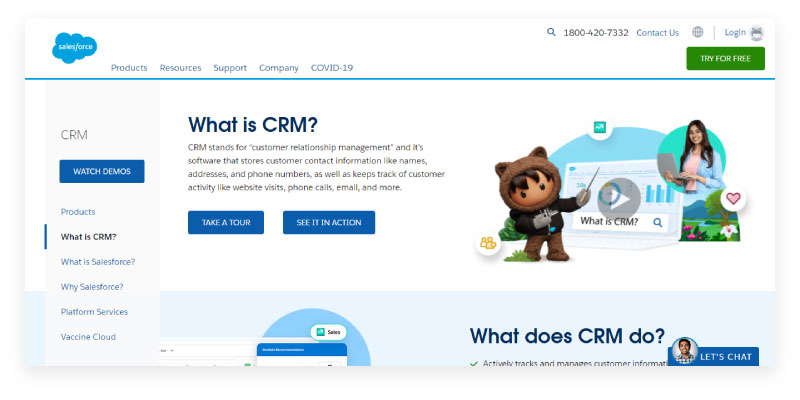 Salesforce is undoubtedly a major player in the field of CRM. It sets the bars too high for the competitors every time it releases an update. This sales tool attracts huge organizations due to its reliability and customization options. However, the price is quite high for organizations with a small budget.
14. Better Proposals: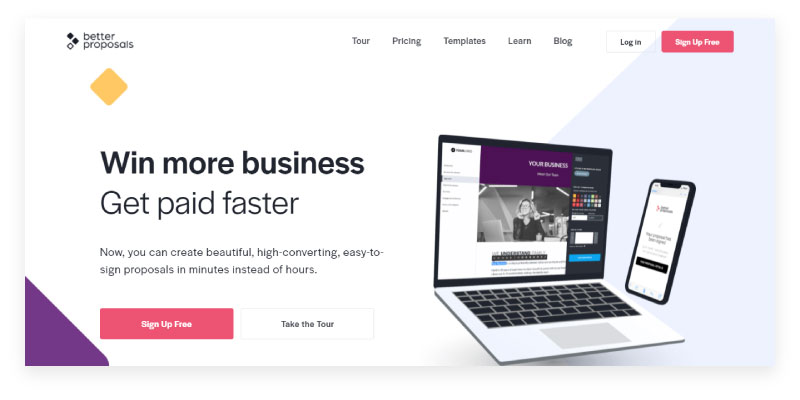 The sales process is not entirely about selling the product. It is also about following the procedure to close the deal. Better Proposals is a sales tool dedicated to creating legally compliant business contracts and proposals. There are many ready-to-use optimized templates to make your work easier.
15. Concord: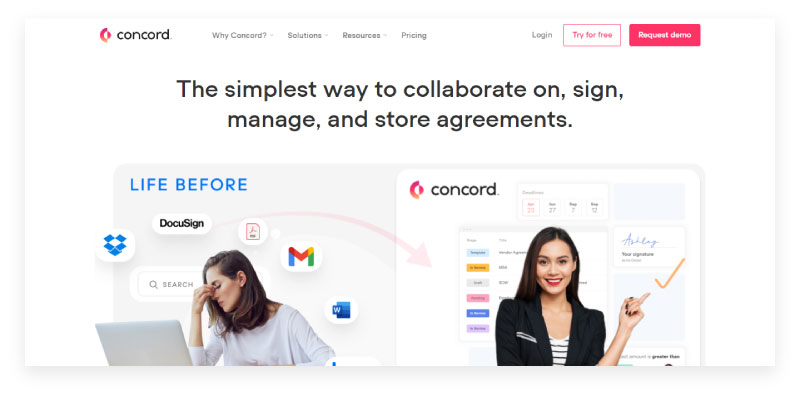 Concord is a free tool that lets you create, edit, manage, sign and negotiate contracts. With this tool, you can be sure to create a perfect contract that satisfies the client. The online tool comes with tracking features to trace the path of a contract.
16. Bit.ai: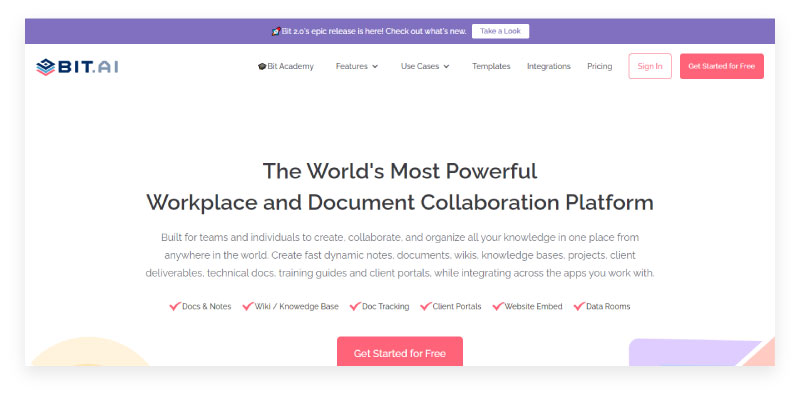 A bit is a tool that helps you drive your revenue through content marketing. It has collaborative features that let you create important documents together as a team. The software notifies you every time there's a new change in the proposal. This feature greatly helps you take appropriate actions at the right time.
17. 6sense: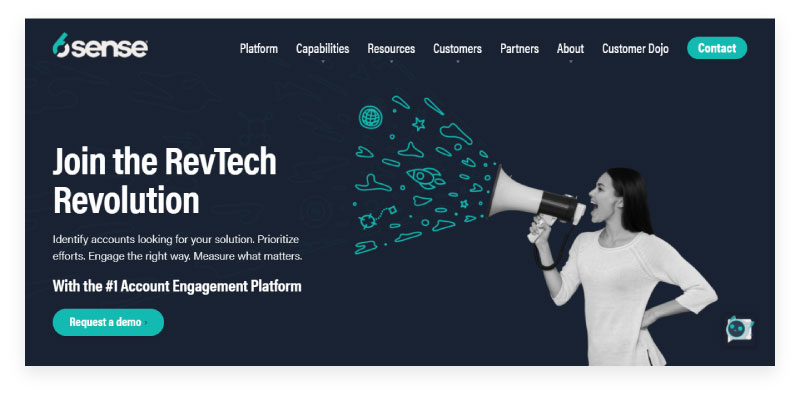 Analytics is important to create a sales campaign that induces growth. 6sense is a sales tool that performs deep research on every aspect of your pipeline. It enables you to identify the areas that need changing. You can easily map a customer's journey by making use of their interaction pattern
18. InsideSales.com: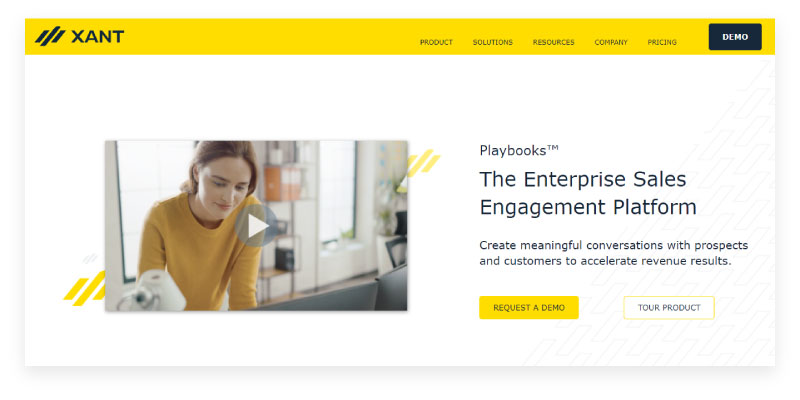 This tool provides an eagle-eye over every operation within your sales team. It is a sales management software that also emphasizes proper communication between the team members. Apart from email tracking, you can also perform web tracking to track user behavior.
19. Calendly: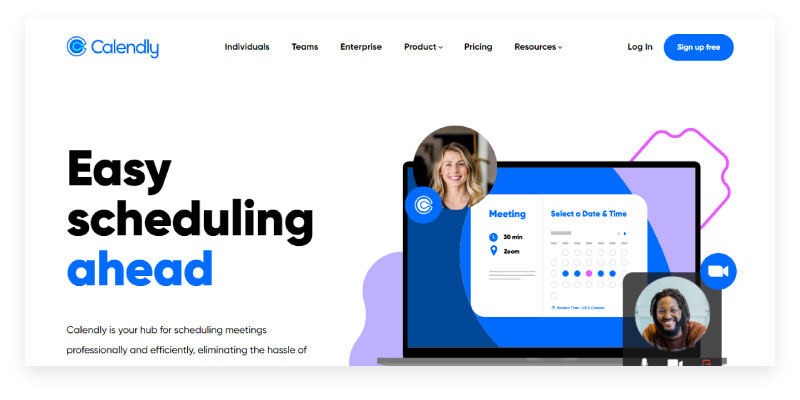 Scheduling activities and sharing them with your team is easy with the use of Calendly. It offers a variety of tools to make your scheduling more effective. You can add meetings, demos, and other important events to this tool. Moreover, you can also integrate it with Google calendar.
20. Crystal: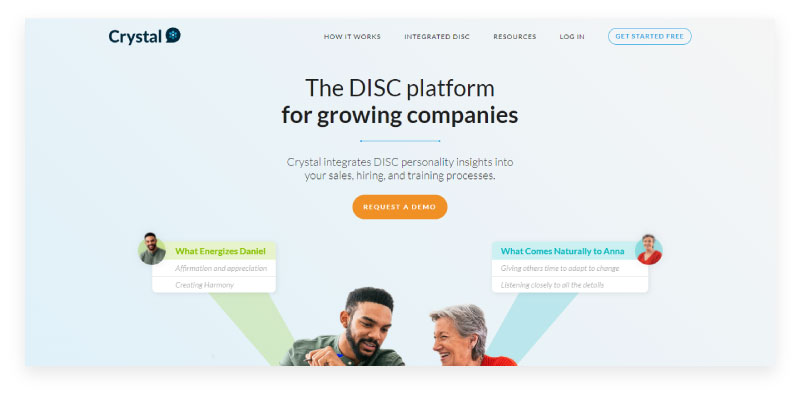 Crystal is a sales tool that gathers vital information about your prospects. The most important purpose of this tool is its ability to find the best communication platform for each potential customer. Ergo, more response to your sales approaches.
Conclusion
It is very crucial that you prepare a list of activities that you need to digitalize. After the implementation of these tools, be sure to train your employees to utilize the software to its full potential. For PeppyBiz products, you can easily schedule a free demo to learn more