10 Best Sales Management Software & Tools

Driving sales is one of the most important motives of a sales team. But effective sales management demands years of practice and an efficient team. Now with the advent of technology, we have powerful sales management tools to help us boost sales.

In this blog, we will learn about the sales management software that aids the sales team in their process. We will also list out some of the best sales management and CRM software available in the market to ease your search.

What is Sales Management Software?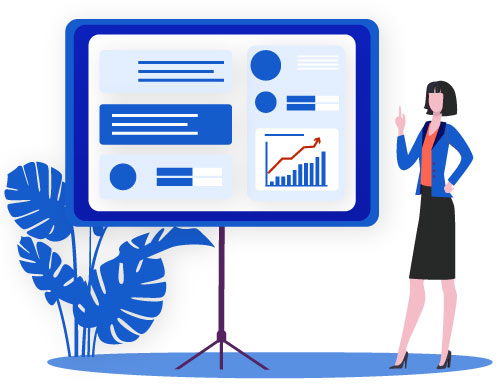 Simply put, it is a tool that simplifies the sales management process. To increase the efficiency of the sales team, you must make reports and track everything that happens. This is a long process when done manually. A sales management tool highly reduces the effort and time required for this process. It has tools that can automate the entire sales management process.

For this process to be successful, it requires the information of customers. For this purpose, you must use CRM software. Customer Relationship management software stores all customer data under one roof. You will need CRM software for effective pipeline management as well.

As a lead advances through the sales funnel, pipeline CRM is the one that makes this easier for the customer and the organization. Thus, sales management tools include any software that makes the process easier and efficient.

How does it help?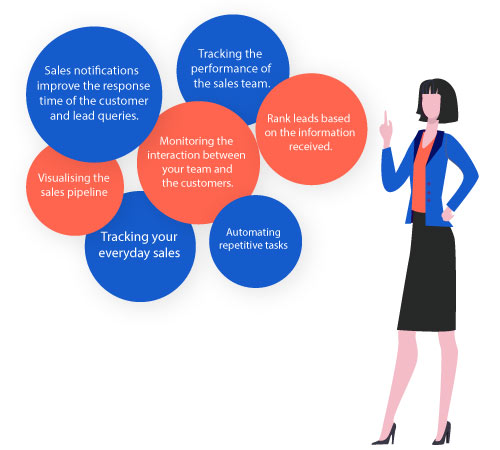 Let us take a look at some of the functions that sales management software does. This can give you an understanding of what features to look for when selecting the software.

Tracking your everyday sales.
Visualizing the sales pipeline.
Tracking the performance of the sales team.
Monitoring the interaction between your team and the customers.
Automating repetitive tasks.
Rank leads based on the information received.
Sales notifications improve the response time of the customer and lead queries.

When selecting the software of your choice, look for features that can perform all these activities. There are a plethora of options to choose from, so do not settle for less.

Best Sales Management Software & Tools
To save your time spent searching for software, refer to the following list of the best sales management tools.

1. NotifyVisitors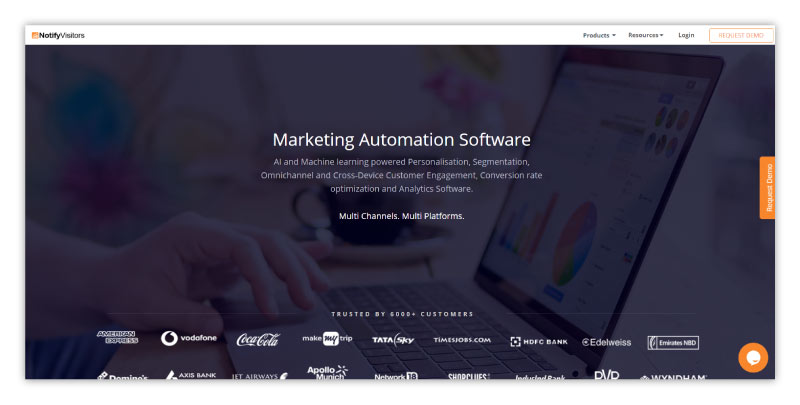 It is a relatively simple tool that performs all the necessary CRM operations. It has powerful customer engagement software that keeps your web and app users engaged. You can easily create web banners, surveys to keep your leads engaged.
NotifyVisitors' CRO software is well-known for enhancing your website conversion rate. The following are some of the impressive features of this software:

Lead Form generation
AB Testing
Heatmaps to track and rate user activity.
Form analysis
Unified user profile
Segmentation
Journey Builder
With this software, you can analyze each step of the sales funnel and enhance your lead's journey.

2. Pipefy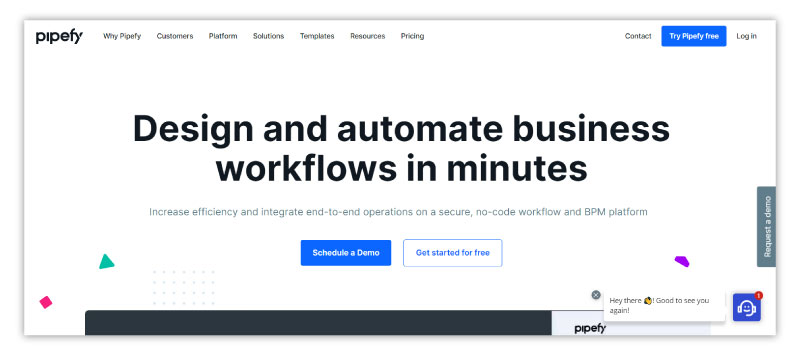 It is one of the most flexible sales management software available. It is compatible with any kind of business. It has a simple user interface that even inexperienced sales team members can use. It has automation tools for almost all pipeline CRM steps. It also offers a mobile app.
This is very useful for startups who have to be keen on their sales team performance. With the help of this software, you can easily create custom workflows that suit your organizational needs.
3. Pipedrive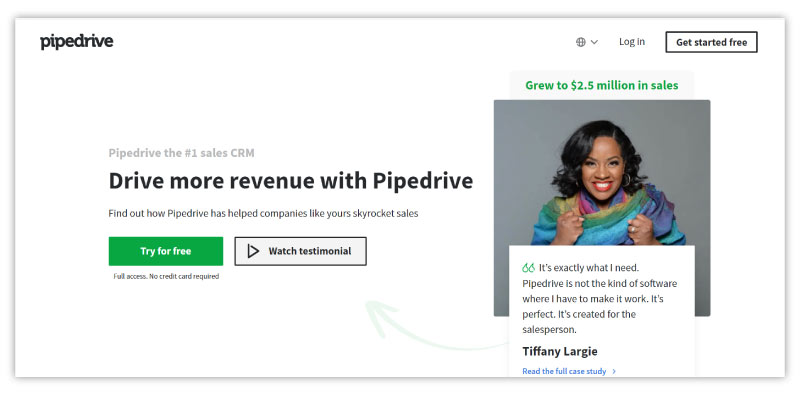 With this sales management software, you can gain in-depth statistics and analytics. You can easily manage your sales process by using the information gained. It is a powerful CRM tool that is mainly used for pipeline CRM. The following are the features of this software:

Tools for tracking deals.
Transparent pipeline process.
Easy-to-manage records.
Mobile application.
Integrations with Zapier, MailChimp, and more.
4. Salesforce CRM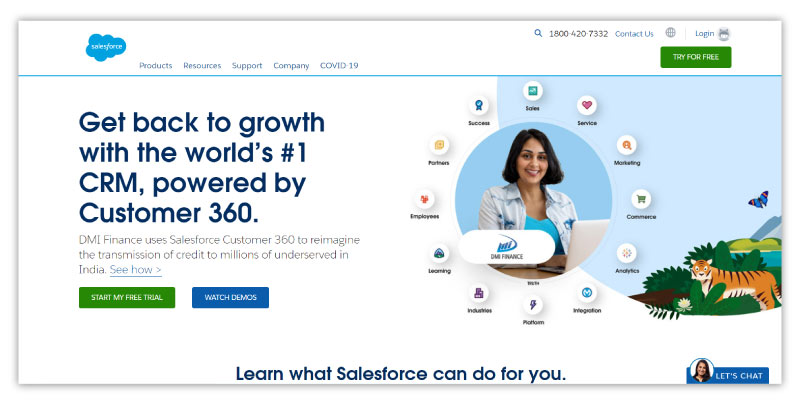 Salesforce is a name well-known among businesses. Their CRM software offers all kinds of tools needed for sales management. It suggests smart ways to interact with each customer to ease their sales funnel journey. But this software is only suitable for enterprise-level organizations.
Due to the highly complicated interface, it requires subject-based knowledge. You can use their free trial period to check if it is suitable for you.

5. Infusionsoft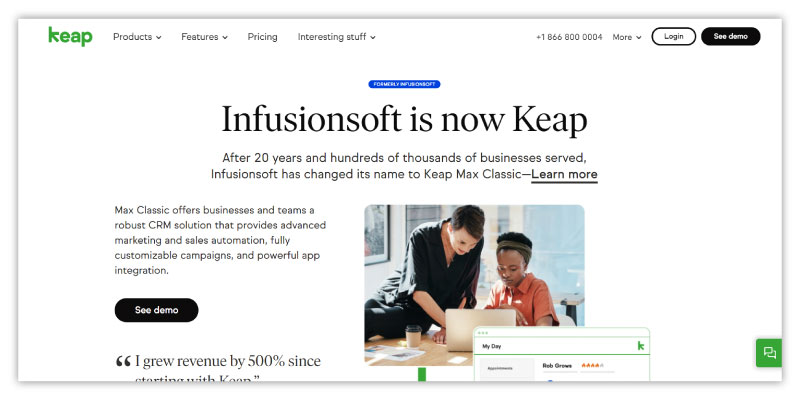 This tool serves only the needs of a small company. But it stands out in that it has both sales and marketing automation tools. Automatic follow-up emails are one of the unique features of this tool. It is helpful for startups since they do not have the workforce needed. For small software, it has integration tools and an easy-to-use mobile app. It aids pipeline CRM by managing and creating customer quotes.

6. NetSuite CRM

This sales management software incorporates all the tools needed for your sales team. It suits businesses of all kinds and sizes. Some of the popular features of this software are:

Quotations.
Order management.
Commissions.
Sales forecasting.
Integrated e-commerce tools.
You also get real-time analytics to provide useful information to your leads. With up-to-date insights, you can easily attract more customers.

7. EngageBay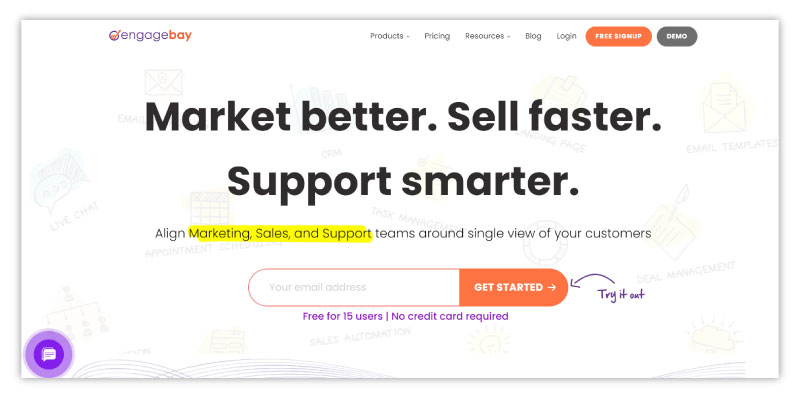 This software suits best for small to medium-sized businesses. It integrates functions like marketing, sales, support, and CRM on a single platform. One of the impressive features of this software is the email tracking option.
You can visualize the sales pipeline and enhance the pipeline CRM functions of your sales team. Due to the wide functionalities, the software promotes cooperation between the marketing and the sales team.

8. HubSpot CRM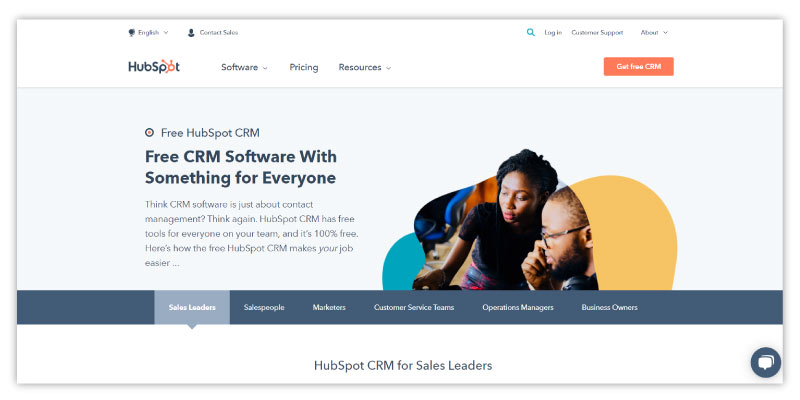 This is a rather famous CRM software that has all the tools your sales team will ever need. With this sales management software, you can easily track your team's performance. It also has various features like email templates, click-to-call functions, deal tracking, etc.

A unique functionality is that the software notifies you immediately after a lead opens the email. It also has a free version with limited functionalities that you can test out.

9. Zoho CRM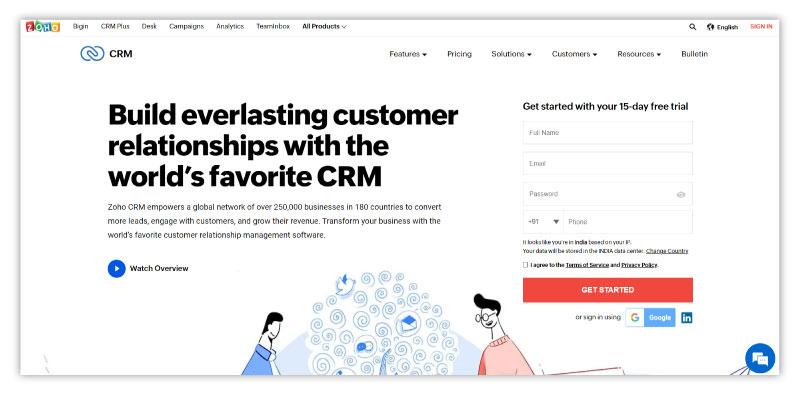 Zoho CRM retrieves leads from various platforms. This enables the sales team to receive more leads than usual. It also suggests solutions based on market status to simplify your sales process. It is popular for its ability to gather quality leads. You can automate the pipeline CRM process by using preset conditions and clauses.

You also get an AI-powered sales assistant to help you with customer data retrieval. The interface is also fairly simple when compared to other popular software.

10. Bitrix24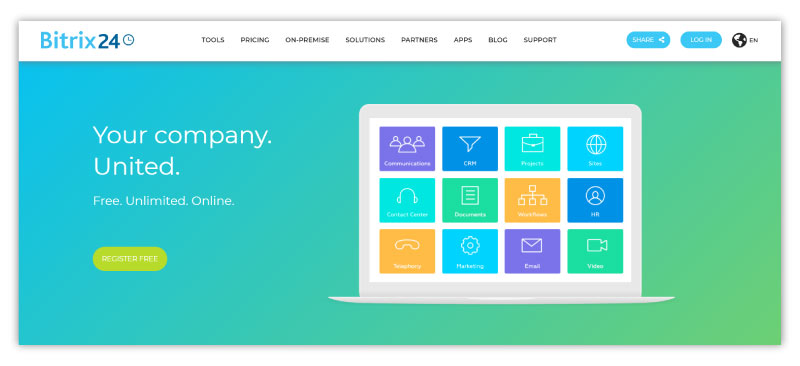 This is a relatively new software in comparison to other software in this list. Initially, it only had project management tools. But after certain upgrades, the software comes packed with sales management tools. It comes with regular features such as email automation and lead management tools.
But this software is not suitable for organizations that have huge customer data. So we recommend it only for small and medium-sized companies.

These are some of the best sales management tools that help your sales team manage leads and increase ROI efficiently.

Your inbound sales journey starts with NotifyVisitors at a very high pace. With us, you can be sure to set your business on the right path to success. Visit our website today to learn more about the software solutions we provide. You can also schedule a free demo to get to know our solutions better.

Conclusion
Sales management software has become one of the essential parts of a sales team. But before settling for software, opt for the free trial service that they offer. Be sure that the software has all the tools that your company/organization needs.
It can be painful to notice tools missing after making the purchase. So do not haste to select. Use this blog as a guide to the essential features needed in sales management software. Start comparing the tools and embark on the automated sales management journey.