Best CRM Software for Small Businesses you Must Know in 2021

With each passing day, there is a new technology that promises efficient business growth. However, some stay and others don't. One of them that is here and continually improving with time is CRM (Customer Relationship Management). You need to scale your business by understanding the customers well. Let's keep it simple. Customers generate revenue.
They are a valuable asset, no matter what the business is. The bottom line of juggling between multiple tasks and marketing strategies is customer satisfaction. For the majority of the companies, the sole focus is their customers. This is where the role of CRM comes into place. But, what is CRM and why opt it for your business?

What is Customer Relationship Management (CRM)?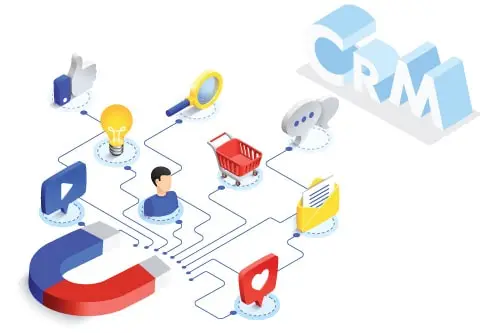 CRM is not just a sales tool. It has risen above the horizon. With a central database, CRM is the collection of customer data across multiple platforms. It provides information about customer interaction with the company.
The data so gathered is vital for driving the growth of all businesses. Undoubtedly, CRM is quintessential for small and large enterprises. It plays a significant role in determining the company's success. It helps in the automation of mundane tasks.


CRM mainly impacts the following business aspects:
Customer retention
Customer satisfaction
Sales revenue
Upselling/cross-selling
Why opt for CRM software for small business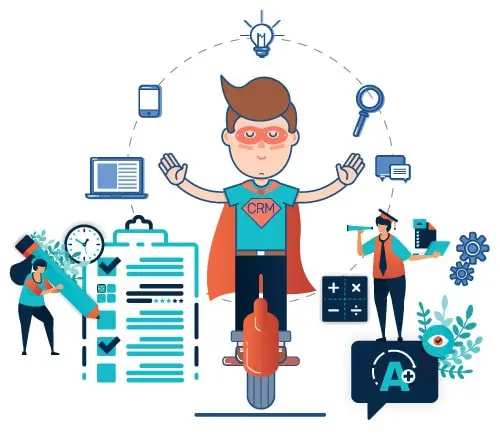 With Customer Relationship Management (CRM), the smaller companies get the leverage to compete with other enterprise-level companies. The CRM solutions help in the smart utilization of resources. CRM holds a significant place in streamlining business processes.
This further increases the business capacity. The integration of AI with CRM platforms enhances the capabilities of drawing better insights into customer interaction. For small businesses, let's focus on R in CRM. R stands for relationships. It bridges the gap between customers and the business. This makes it essential to nurture the relationships well.

Benefits of Customer Relationship Management software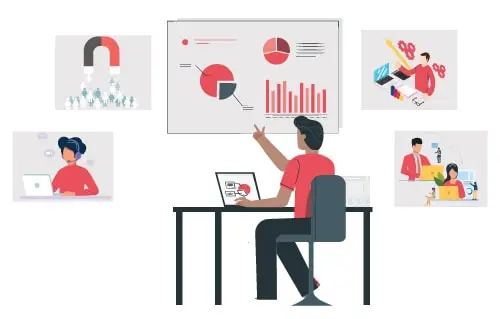 CRM isn't just a technological asset for your business. Its prominence is immense. Along with better organization and actionable insights, it offers the following benefits:


Enhanced information organization: The days of using sticky notes for remembering data are gone. You need to keep a record of customer activity and information. The better you know them, the easier the work processes become. With CRM, you have a central database for information organization. This helps in the provision of a positive experience to customers.


Easier communication and improvement in customer service: CRM offers cloud-based online services. This helps in providing personalized services to the customers. With CRM, you do not have to worry about different clients catering to different customers. CRM does away this issue.


Task automation: To bring in sales and customers is no cakewalk. It involves ample small tasks before a sale is finally completed. These chores are time-consuming but equally vital. CRM automation reduces the burden of these tasks. This helps the employees on focusing on closing leads and other significant tasks.


Improved efficiency for multi-task management: It helps in integrating the tasks of several teams. Whether it be the sales or marketing team, you have all the data in one place. It allows the teams to work to achieve progress seamlessly.


Refined data analysis: Miscalculations in data can lead to major glitches. When all the data is stored in one place, it is easier to analyze and understand the patterns. The data helps in making effective decisions for the company. This furthers long-run profitability.


Lead generation and nurturing: A good CRM system helps in the identification of new leads. Additionally, it also helps you focus on quality leads and nurture them. With accurate information, CRM helps you target your energy towards the right customers.


Improvement in products and services offered: Once you know what your customers are into, it becomes easy to provide them with the right products. CRM helps in the identification of gaps, spotting problems, and other issues. You gather unprecedented insights that allow you to revamp your work methods. Further, it also gives you clear feedback on your products.
What features to consider while choosing CRM software?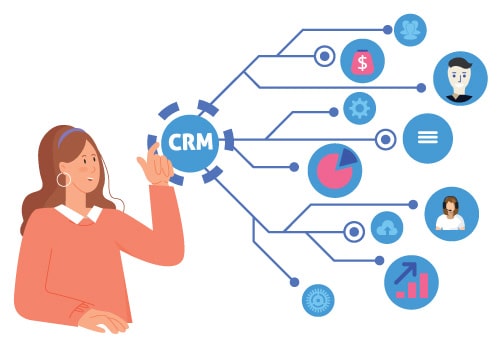 The information that you gather through CRM solutions is a goldmine treasure. But, what matters, even more, is how you process it.


To process it in the most refined way it is important to choose good CRM software. Here are all the features you must consider while opting for one:


Cloud-based management: With the present scenario, it is a quintessential feature. It helps in real-time work management. This increases the work efficiency and team to work together at once.


Pipeline management: It is important to have a streamlined workflow process. Look for the CRM software in which you can control the accessibility of data. This also involves sending out emails, following up through calls, and other steps.


Usability: For a small business, you do not want a complex software. Consider the ease of use, along with the interpretation of information. The platform should be explorable but equally user-friendly and simple.


Customization: With a small business, you do not have a team of managers running behind you. You have no guidebook. So, CRM solutions must be easily customizable according to the needs of your business.


Automation: When automation is integrated, it saves up a lot of time and effort. This helps you focus on the brainstorming work. Look for CRM with automation features. These features include data entry, follow-ups, etc.


Customer support: For a small business, it is not possible to have a dedicated IT team. This makes it essential to have a good customer support system in CRM software. This helps you deal with the nagging questions. Further, it also helps to solve major queries.


Pocket-friendly pricing: As a small business, you want to make every penny worth it. You can't be spending hefty amounts just on software. You need to consider the financial details before choosing CRM solutions.
Best CRM Software for Small Businesses
Let us further dive into the picks for the best CRM for small businesses. The list of these is as follows:
PeppyBiz: At PeppyBiz, you have the customer relationship management completely sorted. It is the perfect CRM hub for all tasks. The various features provided include:

Analyzing the anonymous user journey
Apprehending and visualizing the user's activities
Lead acquisition
Targeting the right marketing and segmenting it
Integration of data with other marketing tools
Copper: It offers a great pipeline management system. For those who use Gmail regularly, you can easily integrate it with GSuite. It offers several features which include:

Automation of data entry
Smart identification
Lead tracking
Sales contacts optimization
Customer filters
Drag and drop features
Insightly: The most amazing thing about this is that you can access it both web and mobile. It offers great functionality. Along with this, you can integrate it with G Suite and Microsoft Office 365. Additionally, it has the added feature of business intelligence, unlike others. This helps in gathering real-time data. It has a pretty good reputation for task management.
Nimble: With classic features, it works well for social media CRM solutions. It has smart tools, along with integration with other software. Nimble offers real-time visibility of statistics with ease of use for customers. It combines cross-channel contact and simplifies the operations. Some of its features include:

Data organization
Sales pipeline
Data reporting features
Real-time brand visibility and interaction
Hubspot CRM: It is a prevalent name among the

best CRM for small businesses

. It offers basic yet full-fledged marketing tools. With its tools, you can hit a decent level of CRM success, and further work on it. It further allows you to integrate it with tools and streamline the tasks. One of its drawbacks is that it has limited customization options. But, for small businesses, its CRM capabilities will surely help you in boosting your business. You can try it for free. With some affordable prices, you can further add packages.
Freshsales: With Freshsales, you need not work just on excel spreadsheets. It is a simple and effective platform. It helps you scale the business and boost productivity. The data centralization helps in cutting down the mundane tasks. With organizational parameters, you can sort out the tasks well.
Capsule: Do you want to take your business customer relationship management to the next level? You can easily manage your daily tasks. It helps you even find the key information. The various functions you can perform using this software include:

Importing the contact list
Building database files
Integration of software Mailchimp, GSuite, Zendesk, Twitter, etc.
Capturing leads across several platforms
You may have to pay a certain amount after the exhaustion of the limit. So, it is essential to keep track of how you use this one.
Conclusion
In brief, CRM offers several advantages for your small business. It widens the business scope by identification of its pain points. CRM helps in gaining control over the sales process. Its indispensable usefulness helps your business stay on the top charts. With all said and done, it is your choice to choose what suits them best. The list of best CRM for small businesses does not end. But, all of it will work well only if utilized to optimum levels.