10 Key Benefits of CRM and Why You Should Use Them?

Suppose you are running a successful business with a proper structure and system run by a Customer Relationship Management (CRM) tool that you have adopted. In that case, you probably can not imagine running your business without it. It would feel like a nightmare, right? So for those of you who are reading this article today and have an up and running business but without a CRM in place, it is high time you change your perspective and take the benefits of CRM.

CRM can be installed in your operational cycles irrespective of the size (small or big) and the target audience (B2B or B2C) your business has!

Wondering what Customer Relationship Management refers to?

Customer Relationship Management (CRM) justifies its name and is self-explanatory.

It stands for all the strategies, techniques, systems, and even technologies adopted by businesses to maintain, retain, and acquire customers in their journey.

Now let's understand what CRM software is.

The CRM tool aims to help companies with their sales, marketing, and service management.

It focuses on building a long-lasting relationship with your clients. It focuses on ensuring a smooth conversation with the client to increase your overall profit margins.

The software is a multi-purpose platform wherein you can keep track of your customer's data (from different channels such as social media, purchase history, and other platforms), hold a tab on essential interactions, and share information with colleagues.

Want to know why you should include a CRM in your business journey?

Choosing the right CRM for your business can help you grow immensely.

It takes away the unnecessary headache in your business and helps you achieve your target sales, supports relationships with your clients in the best way possible, and enables an overall operational optimization for your business—all at once.
Not enough reasons for you to invest in a CRM tool?

Let us discover some key benefits of CRM tools and tell you why you should go.

10 Key Benefits of CRM and Why You Should Use Them?
1. All-in-One Multipurpose Tool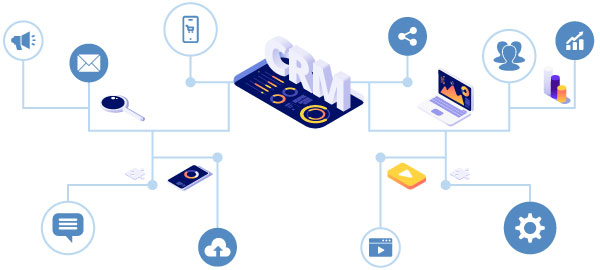 No business wants to adopt today wants multiple software in place to ease its business operations and instead look for a software that caters to all its needs. It helps in maintaining a strong core of your business by assisting the business in cross functioning.

A CRM helps your business in its sales and marketing operations while maintaining a healthy relationship with your clients. Not just that, it's a great tool that binds all of your business operations strongly.  
For example, In the realm of education-based enterprises, an educational CRM serves as a central hub, consolidating student data, optimizing admissions processes, automating tasks, fostering communication, and offering valuable insights.

This all in one tool is also an economic investment for your business as you do not have to search for multiple software for your different problems.

One of the most significant benefits of CRM tools, which is a unified software that helps your business to grow multifold and helps it reach greater heights.

2. Provides Analytical Insights by Preparing Reports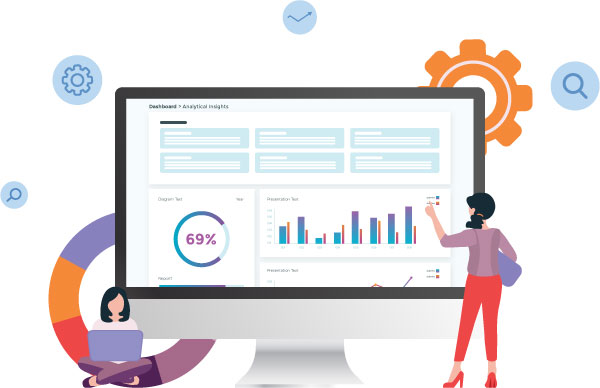 For a business to scale its operations or to grow in any way, Reports are an important aspect for analysis. The right report can help you point out inefficiencies in your operational cycle, can help you improve in areas that are lagging, and can help you enhance your overall performance.

The right CRM based reports feature of the tool fosters optimization in a variety of ways. It also eliminates the need to hire any financial support to provide you with analytical insights or guidance, thereby saving up on such costs.

A good analytical report helps you predict better and take needful decisions. It can set the base for your operations just right and can help you in the long run.

3. Takes administrative control by Automating tasks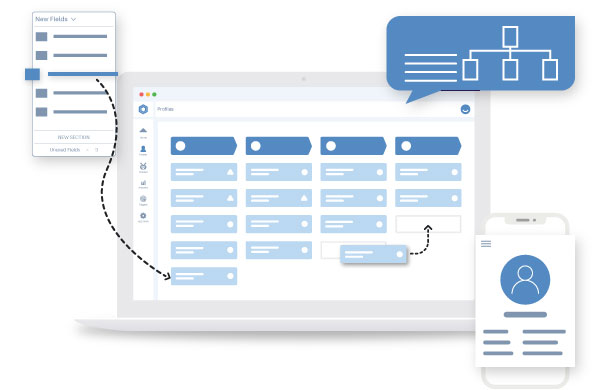 Administrative tasks are time-consuming yet important. These tasks take up an unnecessary amount of time, which could have been utilized better for tasks that are more important otherwise.

A business needs to have a strong administrative control for effective results and a strong foundation. A business that can not manage and take care of its administrative tasks suffers losses in the long run and goes way beyond the ground.

That's where CRM comes into play. CRM is an amazing tool for taking administrative control. It undertakes all the tasks such as data entry, scheduling meetings, tracking conversations, and feeding any important data.

A CRM updates the entire system at all stages. It takes care of processes such as weighting, summation, visualization, and keeps the process as efficient as possible.

4. Focuses on Lead Nurturing and Management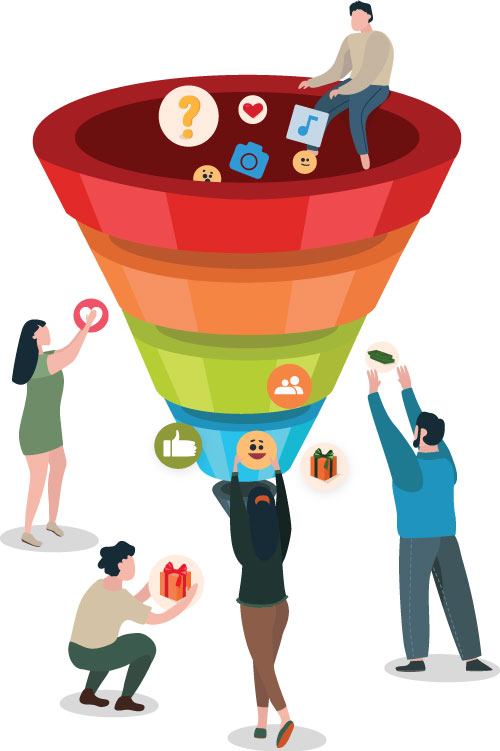 A business grows when it continually targets leads and converts those leads into buying customers by nurturing them through different stages the right way. Leads are crucial for a business to grow, and if leads are not taken care of well, the business loses out on a lot of opportunities.

The CRM tool gets you covered in taking care of your leads. The data can segment the leads based on behavioral preferences and target them as per their interests. The tool also follows up by sending automated emails and scheduling meetings or calls.

The most important role that a CRM tool plays is targeting a potential lead based on the system's collected data.

It takes care of your leads right from when they show interest in your business to the time they are converted to paying customers.

5. Automates Forecasting Sales and points out the room for improvement
A strategic sales cycle is what sets the base for your turnover. It is one of the most important factors on which the success of your business is dependent. If there is a small mistake in your sales cycle, it costs you a deal closure.

A CRM tool ensures that you do not lose out on any such opportunity. With CRM reports, you can pull out each year's performance, and based on that and your current performance, it would also forecast your future sales. Such an analysis helps the managers analyze the trend and forecast better.

Not just that, a CRM also helps managers and sales reps to analyze activities that have so far helped the organization perform strongly and the ones that haven't worked in the best interest of the company. This helps them effectively adjust the sales pipeline by improving or eliminating inefficiencies and continuing the activities that helped increase the revenue.

6. Improves Customer Relationships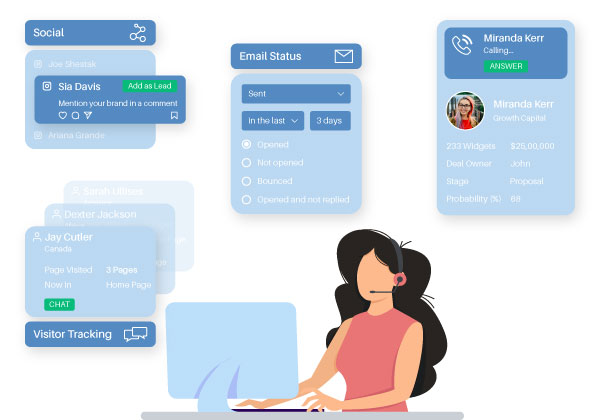 There's no business if there are no customers. All that you have today is because of your customers. CRM is one such tool that realizes the value a customer holds in a business's success.

A CRM tool helps maintain strong relationships with the customers as it focuses on the customers individually and in a personalized manner. It segments the audience based on their tastes and preferences. It is present with them at all stages- From providing enough information through emails, following up with them, and taking their queries.

It builds a strong trust in your customers for your brand/company and helps nurture them at all stages. It is underestimated for the value that it actually provides by building a rapport with the customer in a way that could not have been done otherwise.

7. A Transparent Sales Pipeline Accessible by all Reps
An important characteristic of a successful business is a transparent system wherein each member is aware of the progress of your collaborative task.

It is essential for effective and better communication within the team and cuts down on the time that was earlier wasted to conduct meetings to update each other. A CRM system ensures that a standard procedure is being followed by all the reps to maintain a standard for the brand image.

It also helps reps to learn from each other. It helps managers assign tasks at ease. With this system in place, no time gets wasted to update the team as when one person updates the completion of a task in the system, it would be accessible by all, and the next person who needs to take action would waste no time and get on to the task.

It helps save time for better purposes, such as maintaining a personal touch with the clients and other activities that can not be automated and requires a human touch.

8. Flexible and Grows as Your Business Grows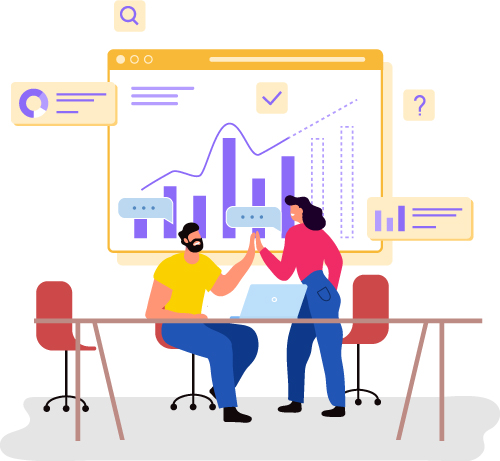 Every business visions to expand. Once it expands, the operating team also expands and calls for more activities as well. In such a case, the business demands more from the tools they're using. CRM comes in handy in such a case.

CRM grows with you by your side. It can easily add more teams working in different domains in the system. If your organization is expanding in size and is dwelling in variety, it can also accommodate personalization for a larger base.

This tool is flexible and aims to cater to your expanding needs as well.

9. Reliable Reporting
Most tasks that are performed by a business are based on data. Data is one of the essential foundations of any business. Companies collect data from different sources such as Social Media, other business platforms, their history, etc. However, this data is of no use until it's sorted in segments or categories.

A CRM tool is what makes your data valuable. A CRM system helps you dig data deeper and collate, tabulate, and organize that data in a way that it can be used and interpreted to avail benefits. A CRM is considered as a great reliable reporting tool for businesses.

10. Helps in tapping on More Opportunities
A business can make the maximum of its potential if it taps on to more opportunities. However, to do that, businesses need more free time to focus on those. A right CRM in place will ensure that it saves on a lot of time that was earlier wasted.

It also helps you in drawing opportunities from different sections of the market.
The potential is immense, but it all depends on how effectively you take the benefits of CRM tool.

Conclusion
A CRM tool is a modern age tool that is here to stay for long.

It is not a one time tool that will benefit you in the short term but will help you enhance your business' performance and bring in an efficient system in the long run.

CRM is a promising tool that helps businesses grow to their maximum potential.

Now that you are aware of all the key benefits of CRM and have a fair idea of the benefits you will have if you use it, what's taking so long?

Get on it before it's too late!