What Is A Help Desk And Why Do You Need It

Whenever you visit a website and face some issues, what is your first point of contact? It is the help desk that you visit. If the company is unable to provide the customers with a good response, it will negatively influence the company.
This is where the role of a good helpdesk system comes into play. No matter big or small, if your company provides some services, it needs a help desk. For all the customer-centric companies, an efficient help desk offers overwhelming support to the customers. The help desk is quite a common word. But what is a help desk, and why is it so essential for all businesses?
What is Help desk?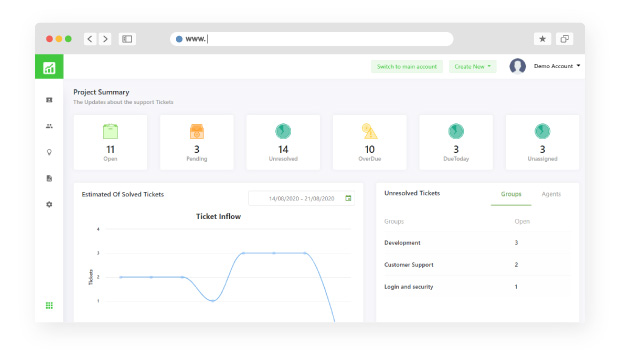 It is a tool that helps in the organization of customer communication for efficient support. Helpdesk allows the company to provide the customers with an excellent experience. It plays an integral role in gaining an insight into the end-user functionality.
Nowadays, many companies streamline their customer support operations through the help desk software. It helps in tackling customer support operations well, along with several other benefits. 

Importance and benefits of help desk
The help desk simultaneously benefits the business, customers, and agents. Are you thinking how a help desk is of significance for you? Here is a list of benefits that help desk offers:

1. Unification of support channels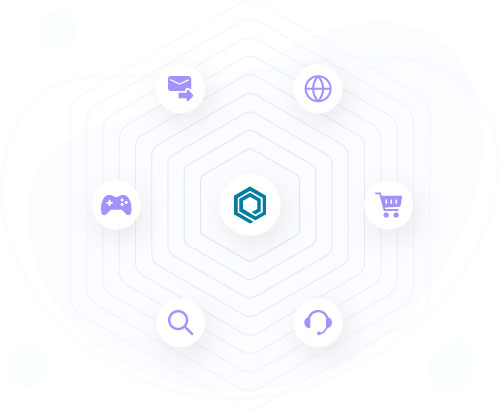 Neither the customers nor the employees will like to dice from one channel to another. Helpdesk eliminates this issue. It allows the customers to proceed throughout the process to resolve their issues seamlessly.


2. Keeping track of support agents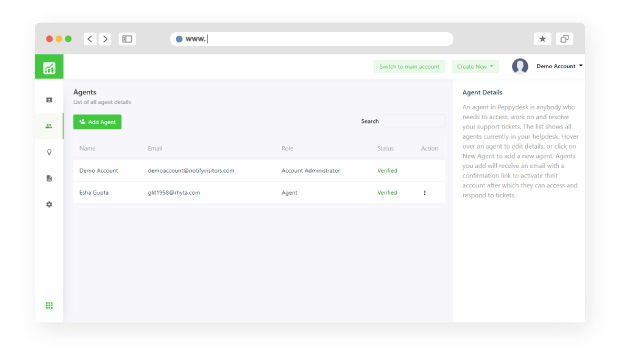 The company's reputation relies on the hands of the customer support agents. This will allow the managers to understand the proceedings are taking place. Helpdesk enables you to keep track of the responses and customer queries. With it, you can understand how to customize the reports along with the provision of robust analytics.


3. Understanding customer behavior with analytics
The real-time data and analytics gained help in knowing the customer well. This will help in painting a clear picture of what customers care about. It further helps in improving operational efficiency and making well-informed decisions.


4. Providing customers with a good knowledge base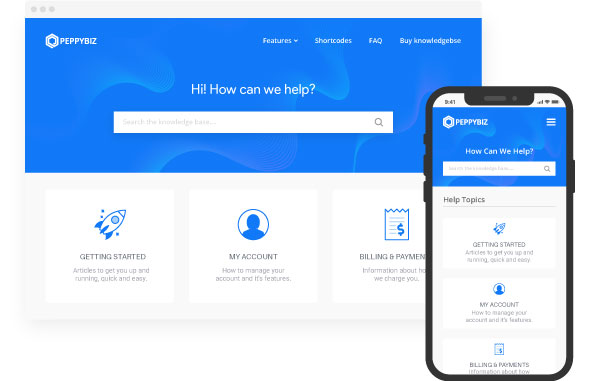 It is always a good idea to provide customers with the appropriate documentation, instead of making assumptions and falling prey to wrong information. Provide well-organized documentation for iterative questions.
However, when there are exceptional queries, the support agents can personally reach out to the customers. The company can also provide a ticketing system for employees and customers to streamline this process.


5. Task automation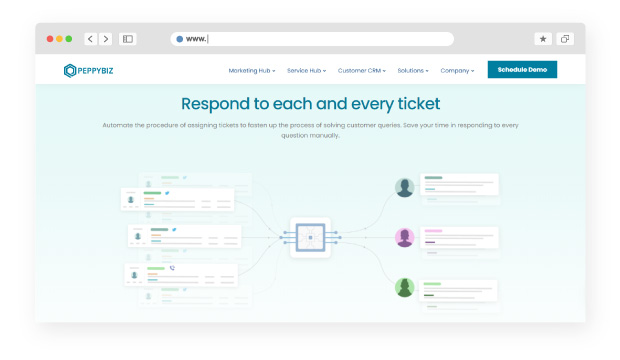 Helpdesk automation is quite a savior. It helps in maximizing resource utilization. Alongside, it also reduces manual efforts. For e.g., in the ticketing system, it helps in the automatic allocation of tickets.


6. Ticket prioritization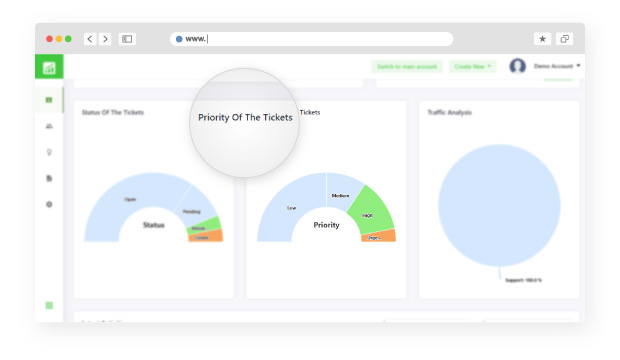 In case of a high number of customer queries, it becomes crucial for support agents to sort it out. Helpdesk automation can help in sorting this out. Specific rules can be set up to prioritize the tickets.


7. Enhanced workflow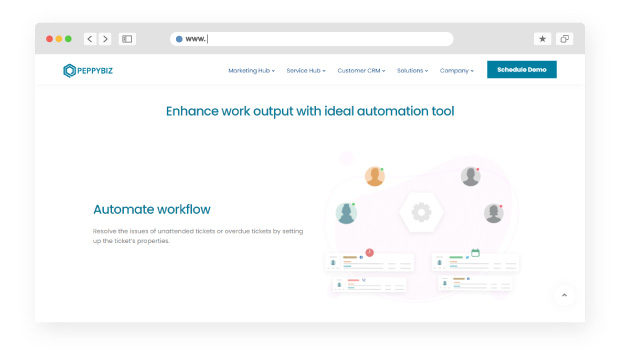 The help desk allows you to understand the trends. With the helpdesk management, you can easily streamline the workflow. It also leads to better customer satisfaction.
What features to look for while opting for a helpdesk?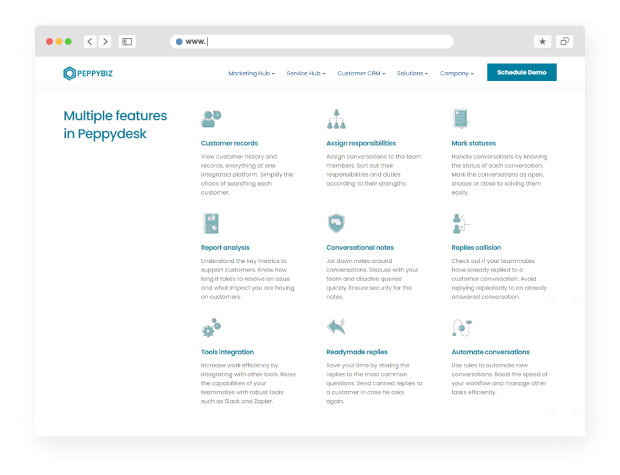 Once you know about the helpdesk and its importance is, you should consider all the features well while opting for a helpdesk. All helpdesk systems' designs are different. Alongside this, all of them cater to varied industries.
Choosing the perfect one for you can be confusing with the wide gamut of options available. This makes it important to know which features you want and which ones you must consider. Here are some of the standard features you must consider while choosing a help desk system for your business:
1. Cost:
If you have a robust financial hand, you can choose whichever you like. However, for companies with financial restrictions, it is advised to set the budget first. It is also essential to consider an increase in cost with the exponential growth of the company.

2. Features: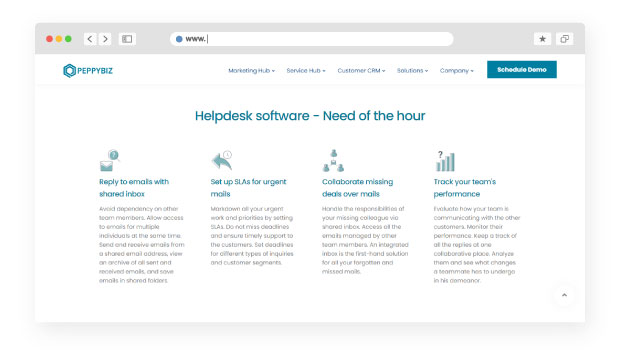 Check the features that the help desk offers. There might just be a slight difference in features in several help desks. Choose the perfect fit for your company. If you feel some features won't be as suitable, maybe you can drop that helpdesk option. Do not hoard features in a help desk just for the sake of it.

3. Ease-of-use: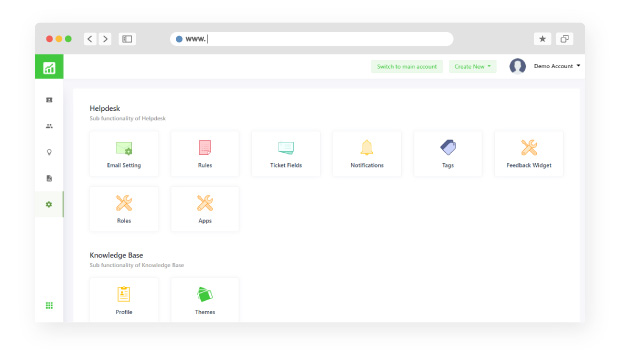 If the help desk offers a free trial, go for it. It will help you have an elaborate idea of the functioning of the helpdesk system. See how well the support agents and customers can use it whether the system can carry out the operations effectively and as per your expectations. After all, you cannot splurge significant sums on something that isn't worth the price.

4. Integration: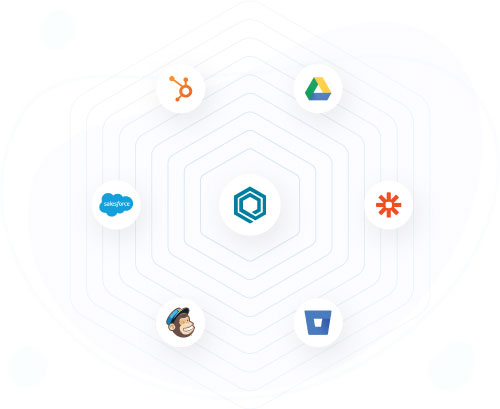 Most help desk systems allow you to integrate other applications. Check whether the system you are opting for is compatible with all the applications. It will ease your process of working and also making the communications seamless.

5. Analytics: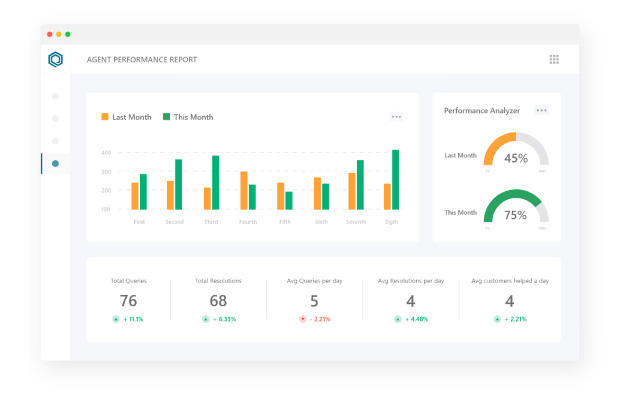 You need to keep track of what activities are going on in the company. Are the customers satisfied? Is the performance of support agents up to the mark? Is the ticketing system working well? The analytics provided in the help desk system help you understand it all.
The figures and records give you a fair idea of how the system is working. This further helps you in making the required improvisations.

6. Customization:
It doesn't sound like a big deal. But it is. Most of the companies need to customize some features as per requirements. The help desk must provide you with liberation to do so.
7. Self-service:
The helpdesk must allow you to create documentations. It will help customers solve their queries by themselves and need not approach the customer desk or support agents. These documentations will be self-sufficient, making the helpdesk operations easier.
8. Collaboration: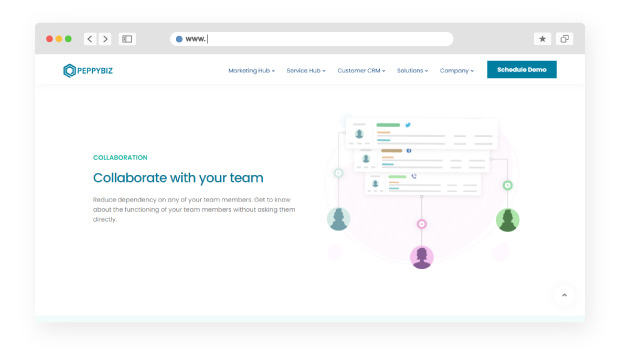 It is one of the essential features to be looked at in a helpdesk. The helpdesk system that you choose must allow your team to work collaboratively. For, e.g., in a ticketing system, the team must be able to work together. This includes assigning the required tickets to the concerned executives and solving the issues.
Outsourcing help desk and its benefits
The majority of the companies are now outsourcing their help desk system. It is because it isn't practically feasible to set-up a well-managed automated system at practical costs. Additionally, outsourcing is a viable option because it offers several benefits. These include:


Cost-effective: As compared to in-house services, outsourcing is more affordable. This is because it eliminates the set-up cost and IT requirements for the business.


Quality: With the wide options, you can choose from the best ones. This helps you in having a high-quality helpdesk system. It also helps in fixing complaint resolutions and decreasing the response time.


Optimization of resources: Outsourcing allows you to focus the resources on core competency. This helps in increasing efficiency by leaps and bounds. Further, it also reduces manual efforts.


Scalability: All businesses expect to grow in some form or the others. Serving customers is a quintessential factor to do so. When the service demand increases, an in-house system may have issues delivering to it. However, the outsourced systems help in resolving the issues and managing them well.


Disaster recovery: In the time of risks, outsourcing helps you recover the data and continue the business planning. Whereas, in the case of an in-house system, any emergencies can be disastrous for the business.
Implementation of helpdesk software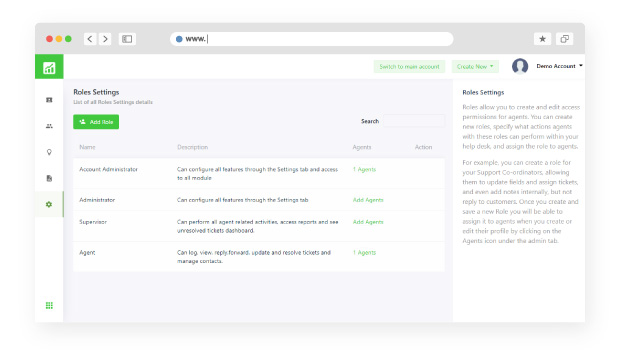 After knowing what a help desk is and it's for and about, it is crucial to implement it well. Here is the process for implementation of helpdesk software:

Research well: Understand your business requirements. Then, research accordingly before buying it. While choosing any specific plan, define the company goals and needs.


Plan before implementation: Keeping your staff's capabilities in mind works your way through the software's implementation. Build workflow and assign the roles.


Set-up and installation: It is when the whole process comes into place. Install the set-up along with other integrations. Set up the automation and ticketing system.


Addition of advanced configurations: Configure the workflows. Import the required documentation for smoother operations and better customer support.
Once you are well aware of a help desk, it is essential to choose the best one wisely. PeppyBiz offers the one-stop for all your help desk requirements. It provides you with ample features for effective customer support. Here are all the features it offers:

A shared inbox for replying to all emails
Tracking performance of the team
Team collaboration
Customer communication management
Automation of customer support
Web app helpdesk
Seamless integration of apps across platforms
Conclusion
In brief, a customer helpdesk is a tool that cannot be missed. Every customer-centric business needs it. After all, customers are the backbone of every company. It is important to understand their behavior and provide them with optimum support effectively.
Both customers and managers require helpdesk equally. With all benefits in hand, an excellent helpdesk will ensure exponential growth in the business. From all the options available, select the one that is the perfect fit for your business.
Additionally, various consumer segments also require efficient helpdesk. While choosing one, consider all the factors, including company type and size.