An Ultimate Guide to Inbound Marketing | Things You Must Know as a Marketer

More than 40% of the marketers worldwide are of the view that inbound marketing tends to give a measurable ROI with leads acquired through inbound marketing costing 61% less than those with outbound leads. That roughly saves 14$ for every new customer that you acquire.

To keep a business thriving today, it becomes essential to build a community around it. That requires constant effort in the direction of making your brand discoverable to an apt set of audiences. Inbound marketing is a great way to build a strong community and to keep it going.

This blog is going to be your guide on everything you must know as a marketer about inbound marketing. 
What is Inbound Marketing?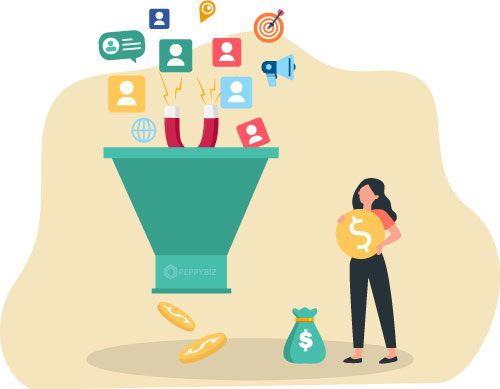 Inbound marketing is a "buyer-centric" methodology to draw potential customers in through strategic content creation. It is focused on delivering an experience tailored to the customer's needs. Inbound marketing builds relationships by solving customers' needs and wants, unlike outbound marketing that pushes your brand by showing content to customers who aren't looking for it.

Inbound marketing is closely associated with content marketing. It involves building and publishing content that your audience seeks and values. Social media content, SEO Blog, videos, etc. are a few of the many inbound marketing methods that businesses use today. 
What does Inbound Marketing methodology include?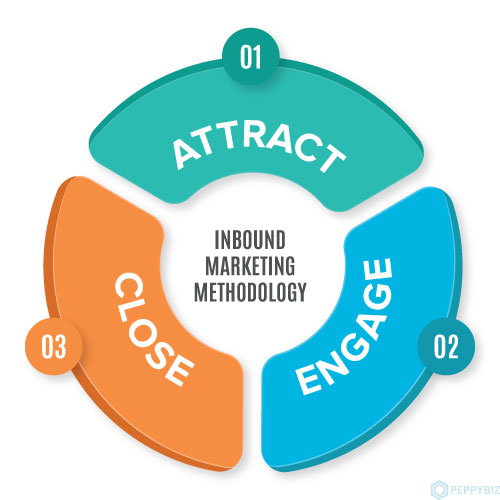 This methodology includes building long-lasting relationships with the customers and involves 3 major phases of marketing:

1. Attracting the right audience: The first stage is all about getting the right audience by proving valuable content and engaging in fruitful conversations that position you strongly.

2. Engaging the audience: The second stage involves catering to the customer's pain points and delivering custom-made content to get through them. 
3. Keeping the audience satisfied: This stage is all about assisting and supporting your consumers to ensure that their transaction with you is a success.

This methodology sets a strong ground for your business when you're able to cover all the 3 stages and the customer markets your business and gets you prospects.
What are some of the popular methods of Inbound Marketing?
The audience that you cater to, responds differently to different tactics. While one customer may engage with your blog, the other may be interested more in your social media profile. To keep your customers delighted, you need to proactively indulge in various tactics and see what works for your audience.
Below are some of the popular inbound marketing strategies businesses tend to adopt:
1. Social Media Marketing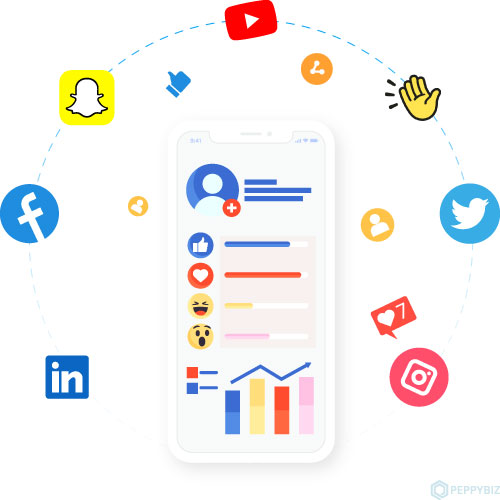 One of the most popular mediums to attract and engage with your audience is by being active on social media. It aids your business in building relationships with your customers from varying demographics.

It involves creating content that speaks to your client directly. Whether informational, promotional, or educational, there are different ways one can present the content — video post, text post, image post, etc. It is the most direct and popular way of engaging directly with your audience.

Some of the social media channels include Facebook, Instagram, LinkedIn, Snapchat, Clubhouse, etc.
2. SEO Marketing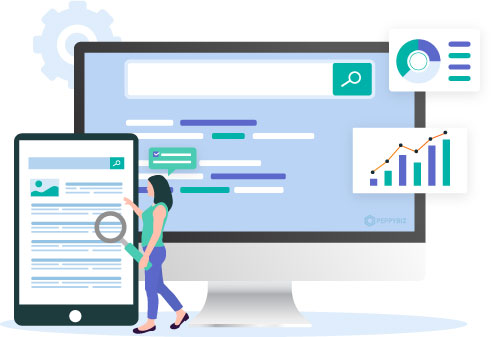 An SEO strategy does wonders for your business as it helps you engage with just the right audience. An SEO strategy in place helps you design content in a way that it reaches the audience looking exactly for it. It involves using keywords and phrases that your audience may be interested in knowing about.

This SEO web can thereby help you get more visibility by engaging with the right audience and organically appearing in the Search engine for your prospects.
3. Video Content Marketing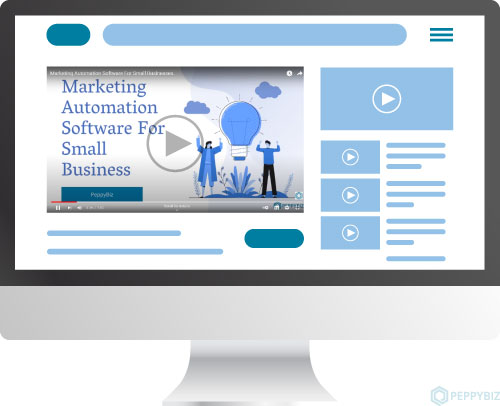 Videos today are a new trend that resonates with your audience. A majority of people today are inclined to watch a video rather than to read a text.

Therefore, it is a very engaging form of inbound marketing. It helps build deeper connections as it builds on customers' trust and credibility for your brand.  Some of the ways videos can be marketed are by posting them on Instagram, Youtube, Dailymotion, embedding them on your website, etc.

If you have written content for your business, the same can be repurposed for your video content and marketed. For example, your blog snippet can be converted into a video.
Participating in Industry Specific Events
This is the number one way to build deeper connections as it gives you an opportunity to connect with your customers face to face. It filters the audience you cater to and increases your probability of conversions.

Some of the ways you can get involved in events is by attending, marketing your product in a booth, sponsoring, or hosting.
Core Concepts of a Winning Inbound Marketing Strategy
1. Be Authentic
Your audience has enough on their plates. Nobody enjoys being spammed so don't get there. Build an authentic brand identity where your audience wishes to hear what you have to say. Invest in a purpose, share your story, give them knowledge, but don't brag about what you are not.
2. Define Your Inbound Marketing Goals
You'll need to decide right away the inbound marketing goals you want to achieve with your plan. These should support and assist you in achieving both your digital marketing and company goals.

You should further ensure that every strategy you use should help you achieve the goals you set to achieve. For example, if lead generation is your priority, all your strategies should work in that direction. Some of your strategies could be creating effective landing pages, a strong social media reach, and attractive website pop-ups for your business.
3. Always follow a Customer-Centric Approach
Keep the customer at the core. From relieving them of their concerns to chalking out strategies to keep them satisfied, each of their touchpoints needs to be fulfilled in order to build a winning Inbound Marketing Strategy.
4. Use the right tools
The whole customer journey, from the initial phase to the closing stage, requires customer interaction and engagement in various stages. The right tools such as a Customer Relationship Management (CRM) tool can make that happen by automating your sales and marketing processes. It even helps in personalizing better for your customers by utilizing the collected data better.
5. Track and utilize information to fine-tune the plans and techniques.

Prospect engagement tracking has been present since database marketing's inception, but inbound marketing has elevated the concept to new heights.
Today, you can track prospects to assess the success of your offers, landing sites, calls to action, blog posts, and social media activity. If you use them correctly, you'll be able to tell what's working and what isn't.

A strong analytical tool in place would rightly assess the performance and help you take corrective and improved measures which would further enable you to boost both engagement and ROI by continuously refining your inbound marketing plan.

Inbound Marketing is one of the best ways to grow your business. It's a straightforward method for attracting, engaging, and delighting customers through a set of simple steps. One can look forward to expanding his business over time by using blogging, SEO, lead generation, email, content marketing, etc.
The Bottom Line
We're constantly on a mission to help businesses thrive as we understand that it gets overwhelming to build, execute and take care of the marketing methodology on their own. If you're interested in growing your customer base with the help of an effective inbound strategy, you can get in touch with us.