Importance Of Customer Service In Healthcare

Providing decent customer service is a crucial step to the success of any business firm. Generally, the industries that come to our mind when we listen to customer service or software are IT industries, Auto industries, etc. But the customer service or Help Desk software plays a major role in the Healthcare Industry. Customer service in Healthcare is unique when compared to other industries. Various surveys have revealed that one negative experience can change the customers' minds, and they are likely to shift to other healthcare centers. In this healthcare Industry, customers are either patients or family and friends related to patients.

Day to day, every healthcare association creates, manages, and stores huge amounts of data. This data helps in building administration, maintaining marketing, and gives the best results. Fulfilling the necessity, the technology market now grows Healthcare CRM software platforms. Customer service software in Healthcare performs projects from basic to extreme. It executes billing, processes insurance claims. It has already fixed reminders for doctors, like informing the patient about their medicine time.

Customer service software helps to build better connections with customers. It plays a major role in patient and healthcare center interactions. Patients want quick, convenient, and personal providers to submit value-based care and treatment. Healthcare software methods deliver a range of extras, from boosting health management to restricting treatment errors in clinics. These IT strategies in Healthcare are formulated to increase health administration and increase the quality of patient care and treatment.

Some Best Practices For Customer Service In Healthcare Industry
1. Recruit professionals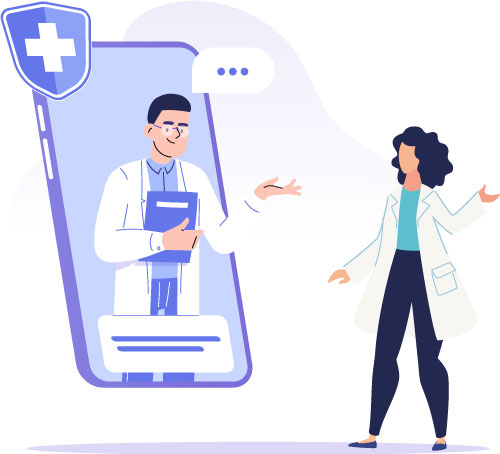 Hiring perfect employees is a big duty for any company. It is advised not to hire people with zero healthcare knowledge. Because you have to train them, and there is no guarantee that they will last long or do well. Choose people who know medical and Healthcare systems. The employees should have good listening skills, a generous attitude, basic knowledge, decision-making ability, and high patience.

2. 24-Hour Service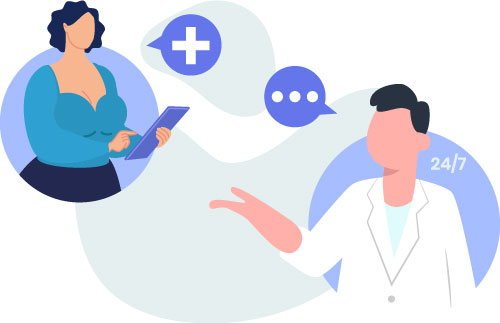 Healthcare institutions should be made available 24/7. Health is not something that a person can control. During emergencies, the employees should be able to provide the customers with their necessities. Most of the centers do not contain this feature. Implementing 24-Hour customer service support will attract more customers because they can contact you at any time in case of an emergency. To attain this, automatic chatbots can be used, or the other way is to appoint a few overnight employees. Make sure the response time is short, and your team isn't overloaded.

3. Increasing communication platforms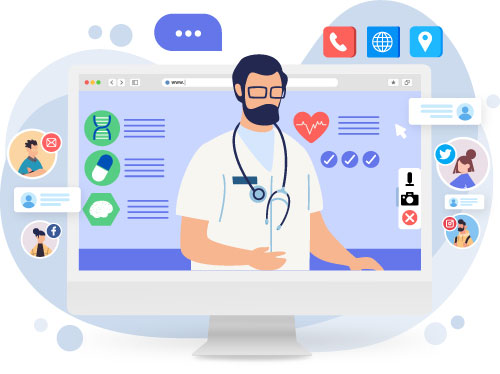 The choice of customers to contact customer service varies from one to another. Even though they tend to make a phone call during times of emergency, at normal times like if they need to go through an operation or some minor problems, they contact the customer care through emails or live chat and others. So it is important to make sure that the clients have several channels like social media, live chat, mailbox, and a few more to connect to you. Employees have to stay active in all those respective platforms.

4. Handling the situation

The customer service employees should have a calming attitude. Mostly, customers contact Healthcare customer service when they need any treatment. Employees should explain the procedure properly. Even if there are any risks, employees should explain them in a calm and comforting way. In case of emergency, do not panic and do not pressure the customers. Assure them that the best service will be provided.

5. Condensed or canned responses

Sometimes many customers ask common questions or basic questions. So, to save your internal team's time and the customer time, canned responses should be made ready. Canned responses are pre-answered or pre-prepared emails that contain answers for basic questions or most common queries. These canned responses will save time and effort put by the Help Desk team repeatedly on the same type of queries. It also gives customers a sense of satisfaction when they succeed in getting an answer on their own. It is notified to create a link 'contact Help Desk' at the very end of the mail. This link can be used to contact customer care for further inquiry.

6. Providing websites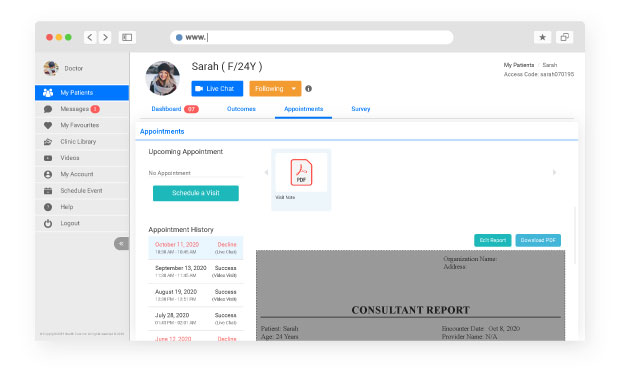 Provide an online website for a particular healthcare institution. Many customers like to research the healthcare center, their physicians, treatments available, and many more. By knowing about the healthcare center, it gives a sense of security for customers. Post only accurate and true information on the website about the doctors, timings, and facilities.

7. Run surveys and gather feedback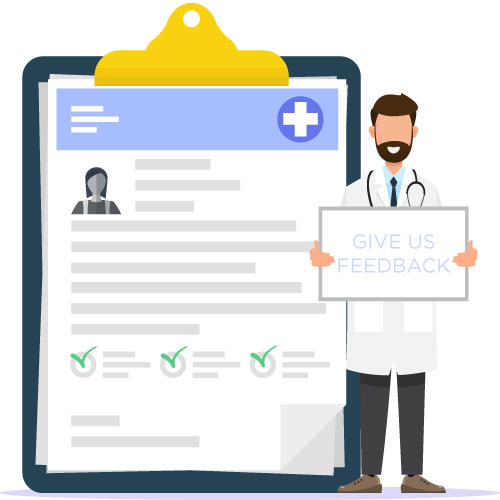 When the customers are well and out of danger, ask them to fill the survey or feedback.
Conduct surveys monthly or when a customer is fully satisfied with your Service. Surveys play a key role because the opinions of customers are collected in surveys. Never force a client to take a survey or to give feedback. Greet them politely after completing the survey or feedback and ask them if they want any changes with the services provided by customer service.

Best Customer Service Softwares For Healthcare
1. PeppyBiz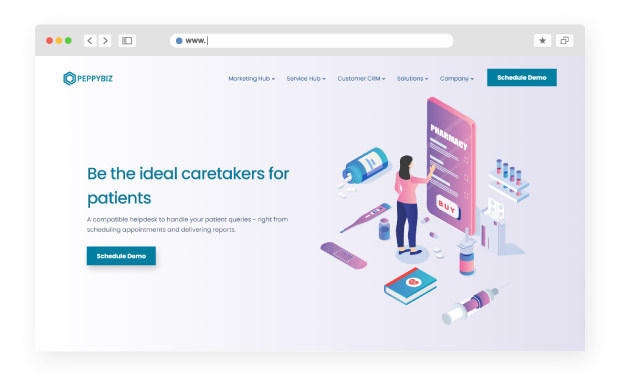 PeppyBiz is not only limited to Marketing industries. In recent years, health providers are also following help desk customer service software. PeppyBiz reminds the customers of their checkups, insurance policies. PeppyBiz reduces the workload by automation. PeppyBiz reduces the documentation and paperwork. It stores the history of services provided for patients. PeppyBiz offers a wide variety of marketing strategies. It has many functions, such as CRM, email marketing, customer support, and list management. PeppyBiz makes both the customers and employees independent by providing great value-based knowledge statements. PeppyBiz is also pocket-friendly. PeppyBiz is the perfect package for startup institutions and is trusted by many establishments. It has multi factors such as email marketing CRM, list management, and sales and marketing hub. It has features like kanban boards, tasks with deadlines, time-specific Gantt projects, files and document integrations, various calendar views, quicker chats and interactions, and many more.

2. Freshdesk

The Freshdesk is a broad and versatile platform. It allows you to combine your help desk with HIPAA-complaint PBX or VoIP systems. It has features like private notes and ticket forwarding to make conversations easy. Freshdesk is a cloud-based software for customer service. It is an online platform. It helps minor businesses connect to customers quickly. Fresh desk software is suitable for small or startup healthcare centers. Some of the features are identity detection, reasonable surveys, public and private notes in tickets, automatic time triggers, SLA for every response, many SLA reminders, many devices, multilingual tickets, and other elements. More than 40,000 customers trust fresh Desk. With the help of Fresh Desk, healthcare admins can develop charts and FAQs. It can be used for both patients and the internal teams. With this software, the responses are delivered quickly.
3. Veeva CRM

Veeva CRM software gives a 360-degree opinion of the client. Veeva CRM is a cloud-based software. It is based on global life sciences. To help the institution to organize the whole customer lifecycle, Veeva Systems has a bunch of solutions. This is an end-to-end software that helps the company provide creative customer meetings, cooperation in multi-channels, and data uniting. Veeva Medical CRM also merges with Salesforce Service Cloud to enable the company to provide immediate support and create self-service portals.

4. Salesforce Health Cloud

Salesforce Health Cloud is one of the best decent software solutions for the healthcare industry. Salesforce Health cloud has received many positive achievements and reviews. Salesforce Health Cloud comes with a platform that allows the company to collaborate with internal departments easily. It also helps to understand patients more deeply, and it has a 1 to 1 relation journey for the patient. Salesforce Health Cloud software reduces the expenditure budget and increases the whole productivity. The healthcare CRM helps the institution track each thing like the source, the whole journey and treatments received by the patient, and many more.

5. Zendesk

Zendesk is amazing for fresh and tiny healthcare centers to begin a CRM customer service system. Zendesk is good for governing a small team. It processes well at the international level, and most of the unions function well. It has a multiplatform support feature and automated, flexible ticket management, agent collision detection, and third-party entry. Zendesk gives strong software, but it's very easy to use. Zendesk Help Desk software merges with more than 500 diverse third-party applications. Zendesk provides flexible, secure, seamless patient-centric solutions.

6. Veriomed

Veriomed is a healthcare CRM software. It is a platform for healthcare institutions that consist of clinical labs, Intelligence, Order Entry Modules, and Analytics. Veriomed has an automated case management feature. Veriomed has an active board that submits the statement of the patient's health.

7. Leadsquared

Lead squared's Patient management, Healthcare CRM helps the company to engage and communicate with patients. This software can capture and record each patient's details, and the details are automatically updated to the hospital. Lead squared customer service software creates awareness campaigns, manages and tracks patients' appointments, and informs both the doctors and patients about their schedule.

Conclusion
From the details mentioned earlier, it is very clear that customer service software holds significant importance in the healthcare industry. Starting from reminding doctors and patients about their schedules to maintaining detailed records about the customers and explaining to them about treatments. This software also reduces the paperwork and increases the outcome value.