How to Improve Customer Service | 15 Practical Strategies

Customer service plays an important role in a successful business. Excellent customer service not only keeps your clients happy but also advocates your brand value. But many companies cannot find a solution and are trying to find ways to improve customer service.
Poor customer service is one of the leading reasons a business fails; paying attention to after-sales services is critical for your brand's reputation. In this blog, we will reveal 15 practical strategies that are essential to improve customer service.
15 Practical Strategies to Improve Customer Service
We have put together 15 customer service strategies that businesses should implement. All these strategies will improve customer satisfaction to increase loyalty towards your brand.

1. Focus on Customer Experience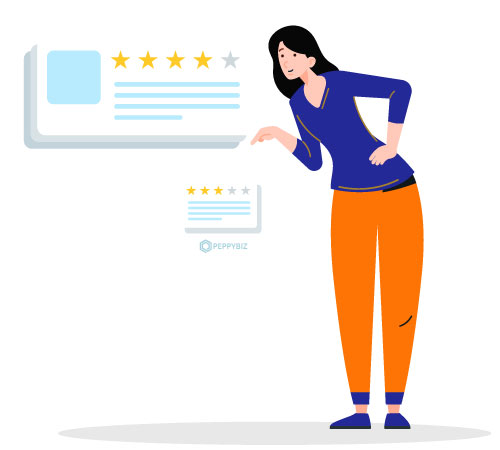 A good customer is a continuous process and should be carefully planned. If customers achieve a unique experience shopping with your brand, they will develop trust. More than 80% of customers prefer to do business with a company that cares for them.
After-sales services are important, and businesses must focus on improving customer service. Focus on knowing a customer's expectations and delivering them. It will go a long way in establishing your brand's reputation.

2. Focus on Effective Communication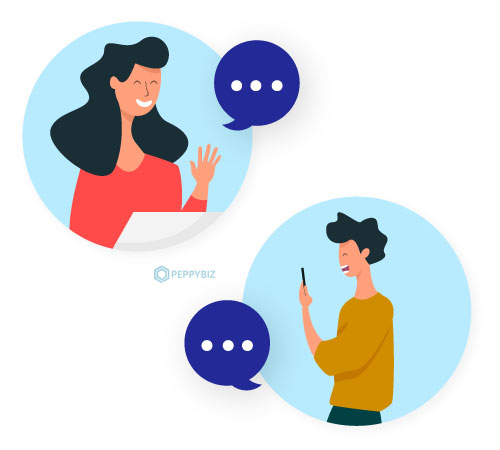 Communication plays a vital role in improving customer satisfaction. It is a potent weapon to develop a strong relationship with your clients. Every communication you make will impact customer relationships.
The best way to tackle this is to know what your customers want. Then, try to deliver them as promised; never promise something that you cannot provide. In addition, treating your customers with dignity and respect goes a long way in building a lasting relationship.

3. Speedy Resolution of Problems
Speedy resolution of problems is the first step to improve customer service. If your customers do not get a quick response, they will see the exit door. Be it personal, bot, or virtual assistant, you must respond in the least possible time.
A live chat is the best method to give quality customer service. All queries are resolved instantly, which also gives your customers a great experience.

4. Personalize your Messages and Replies
A personalized message or a reply makes customers feel special. Automated responses can address the issues quickly, but they are not personalized. Always send in an inquiry mail about the product within a week.

Make it a point to address your customers by their name. In case you can communicate in their native language even better. In addition, your tone should be informal, friendly, and comprehensive.

5. Focus on Loyalty Rewards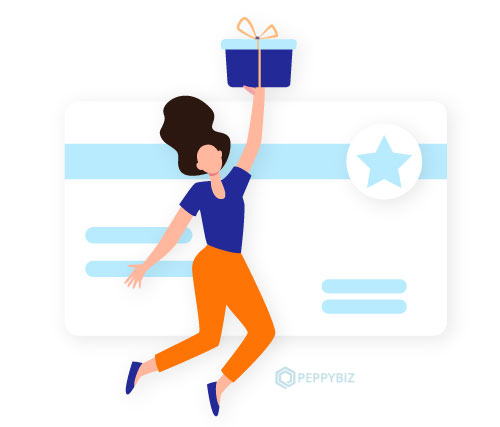 Customer loyalty programs drive your sales and help in collecting customer data. The majority of people are happy with the loyalty program and prefer to stay with the brand. It gives them a feeling of a special client which adds to the overall experience.
Another similar way is to offer discounts and gifts to regular customers. It will also give your brand word-of-mouth promotion.

6. Provide Omnichannel Support
One of the most proven ways to improve customer service is by providing omnichannel support. Provide support to customers on their preferred channel. Customers use multiple channels these days, and businesses need to be prepared for it Therefore, integrating an auto-attendant system can ensure that your customers' inquiries are answered in one place and they don't wait for long to get their responses.
Aim to provide your customers seamless customer support no matter which channel they use. Strong omnichannel support can increase your sales by 10%.

7. Use social media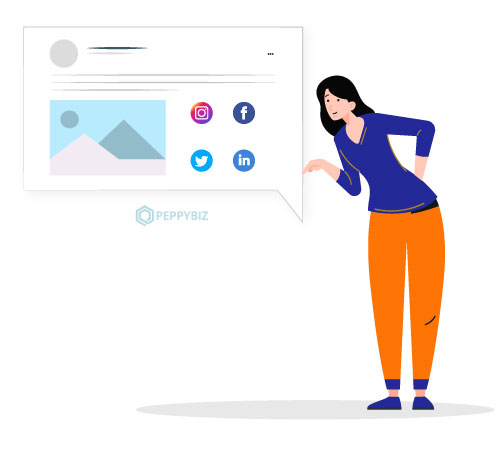 Most customers use social media to contact brands for customer support. The main idea is to get a quick response conveniently. Most customers expect a response within an hour on social media. Therefore, brands must develop a mechanism to address all complaints on social media.

8. 24X7 Customer Support is Mandatory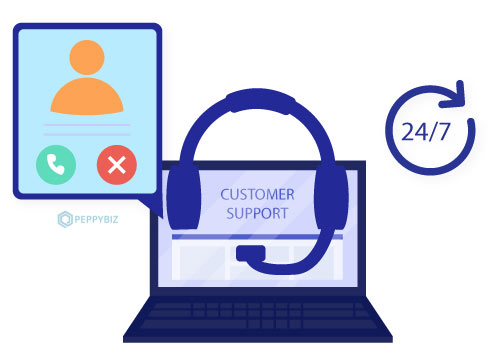 To improve customer service 24X7 customer support is essential. One of the ways is to hire multiple reps and have distributed shifts. In addition, outsourcing of services to call centers proves cost-effective.

Chatbots also provide 24X7 customer support and is another way to resolve the issue. The idea of live chats also works well with customers.

9. Offer a Refund Policy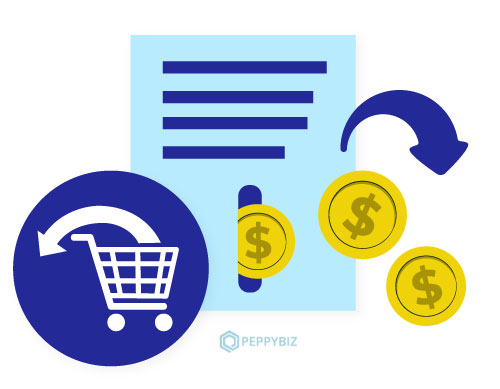 To increase your trust level, offer a guaranteed money-back policy for the lapse in service. It also makes the shopping experience risk-free for customers. In addition, the refund policy should be simple without much botheration for your consumers.

Ideally, your legal page of terms and conditions should be complex to avoid any legal accountability. Otherwise, your money-back policy should be simple and flexible. For example, in certain situations, you can give an additional one-month warranty on your products.

10. A trial period works
For companies providing services like SaaS, a trial period is a good way to improve customer support. A free trial period gives customers discover the usability and risks of your products. In addition, giving a levy of not providing credit card details also builds confidence.
In case you are asking for credit card details, combine your free trial with a refund. The strategy has been effective for many companies.

11. Provide Free Shipping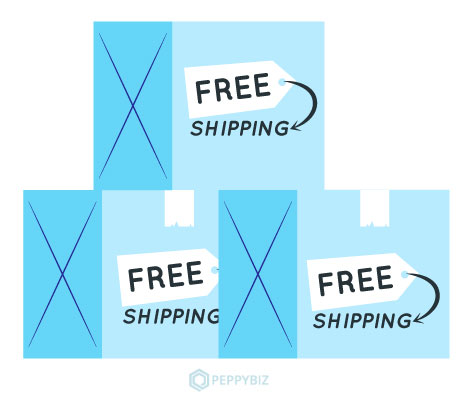 Giving your customers free shipping always works. To go a step further, you can also offer free return shipping and free replacement shipping. Free return shipping has a greater impact on building customer support.
The greatest fear of the policy is that it can be abused easily. Brands should come up with means and ways to counter the drawbacks. If the company lacks confidence in the gamble, try it for a few products and then expand.

12. Surprise your customers
Giving exclusive customer service is just one part of the game. To move a step further, you should surprise them occasionally with delight. You don't have to go overboard; just a little gesture or exclusive discount will make them happy.

13. Build Customer Profiles
A good profile is needed to improve customer service. Your customer is more than a number and an important member of the growth of your brand. Peppybiz CRM is a helpful tool you can explore to improve your customer's profile. The device is effective in managing customer complaints and enhances your ROI.

14. Improve Feedback System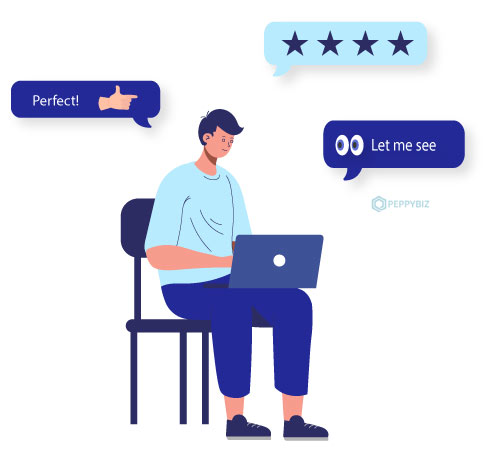 To understand which strategies are working and which are not working, implement a foolproof feedback system. The feedback from your team is important, but customer feedback is critical. It helps you discover the flaws in your brand and services.
Companies that work on a feedback system builds confidence and trust with their customers. In addition, it is also helpful in product improvement and redesigning your marketing strategies.

15. Focus on Common Complaints
Focusing on recurring and common complaints is important to improve customer service. The management team should be responsible for handling it, including giving feedback. You can also have a system to pair up complaints of similar nature.

A system should be in place to prioritize complaints. It needs to be monitored from receiving the complaint, forwarding it to the concerned department, and final feedback. If complaints are reoccurring, analyze the reason and get it fixed.

Conclusion
Customer service can take your brand to new heights. But, at the same time, it can doom your business. Therefore, brands must pay careful attention to improving customer service as it is critical for business growth. A low customer satisfaction level means a low satisfaction level.
Applying these fifteen practical strategies in your customer support plan will surely help. Most of the customer service skills are refined with practical implementation. Moreover, the use of technology such as Peppybiz to improve customer support will boost your efforts.

FAQ
1. Can we include social media in customer service?

Customer service in social media is widely accepted. Now it is one of the most preferred channels for customer support and customer complaints. More and more businesses are communicating and resolving issues with the help of social media platforms.
Facebook, Twitter, and Instagram are preferred channels for customers to get quick responses. Many brands have also come up with specific accounts dealing with customer service
2. What are rational customer service expectations?
Today, a customer is a king; people will swiftly change sides if a brand fails to meet expectations. Moreover, customers demand quick and hassle-free service at an affordable cost. For a successful business, you need to know what your customer wants and deliver it with a personal touch, and tools like Peppybiz can help achieve it.
Customers not only demand resolution of their complaints but also want compensation. Therefore, brands need to apologize for their lapses, compensate, and provide a good shopping experience. Taking special care of your customers will ensure your business growth.
3. How effective are live chats in customer support?
Live chats are one of the best customer support options available. It does not need a 24X7 manning by humans and yet provides query resolution to routine problems. Live chat widgets are also efficient in managing company websites. In addition, it can save time and cost in the long run.