The Ultimate Online Helpdesk Ticketing System For This Year

The ticket management system is quite a popular automation technology that several businesses are using nowadays. Please do not mistake it for regular tickets that you buy for shows, traveling, etc. The businesses use these tickets as a part of their helpdesk system.
It is no less than a virtual robot that helps you tackle cumbersome customer service tasks. But, are you wondering what a ticketing system is? Why are businesses using it widely? What are its benefits? Which is the best one? Here is all you need to know.

What is a Ticket Management System?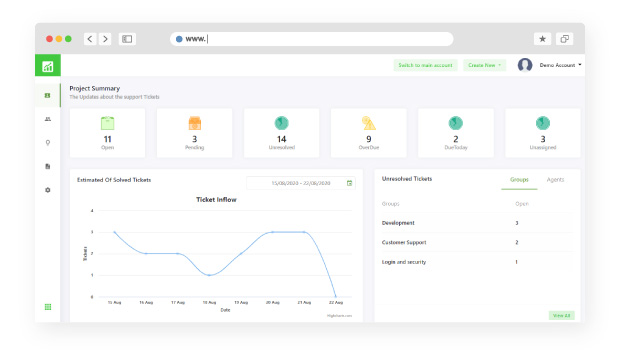 A ticket management system is a dynamic tool. It plays a major role in processing the service requests of customers. Alongside this, it integrates customer support interactions across all platforms. This helps businesses work in a collaborative environment.
The companies use the helpdesk ticketing system both as a stand-alone tool or as a ticket management system. The end users can raise tickets whenever they face certain issues.

Importance of a ticketing software
The smaller companies can easily work well with emails. Or the IT team can directly contact the concerned customers and solve their queries. However, as the company grows in size, so does its demand. One cannot cope well with emails in case of solving major issues with increased customer requests. At the core, a good helpdesk ticketing system comes to the rescue.
It helps in solving issues across all departments. Nowadays, the ticketing system is quintessential for all businesses. It is because of the functionality they offer. The importance of the ticketing system is because of the following:
It offers a centralized repository that helps in processing all requests
Creation of tickets
Automated responses for requestors to update them about their tickets and requests
Provides an integrated platform to track the communications that take place between both customers and support agents
Provision of data for analysis and reports
Alongside, several helpdesk ticketing systems can integrate various ITSM (IT Service Management) platforms and tools.

The functionality of a helpdesk ticketing system
No wonder emails are still the most significant form of communication. However, for the companies that operate at massive levels, it is important to organize them well. There may be instances when employees might not receive customer requests on emails.
This is where the role of good ticketing software comes into play. The helpdesk system ensures that all problems in hand are solved depending on their priorities. Here is the functionality that all ticketing systems offer:

1. Unified inbox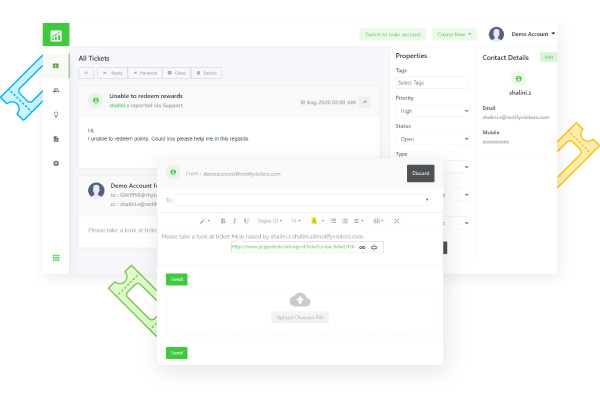 With an intelligent inbox, you need to jump from one platform to the other now and then. An integrated inbox offers the following benefits:
The emails sent by customers as queries are turned into trackable tickets.
It allows you to send regular updates and notifications to customers about their queries.
The efficient management of support workflows is easier.
You can get all the customer emails in just a convenient dashboard.
It also allows you to do better branding by adding a company logo to customers' submission forms.
2. Ticket triggers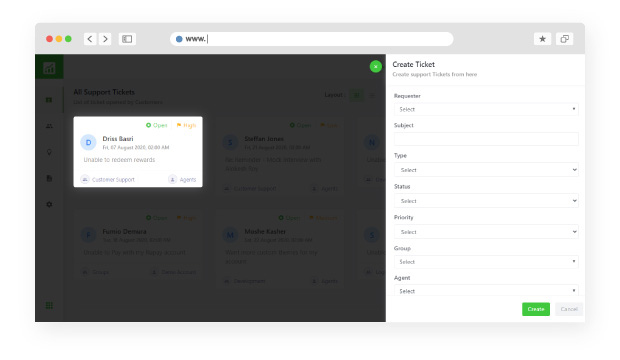 The responsible agents of several departments must get their tickets. The ticketing software helps in doing so. With ticket triggers, you can set several parameters for the right direction of messages. Further, the triggers automatically change the status of tickets based on these parameters.
3. External watchers for ticket management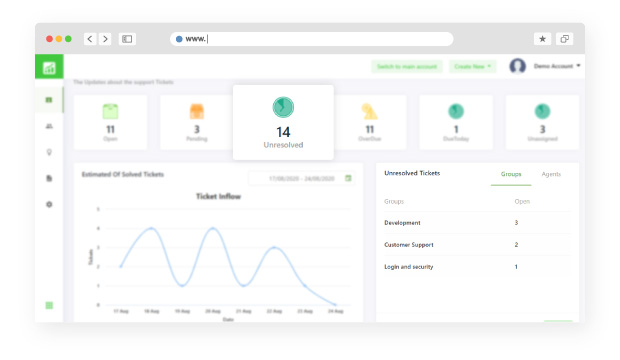 This allows the proper supervision of workflow processes. Alongside this, it plays an integral role in quality maintenance. In case of any unsolved issues, ticket reassignment takes place. Further, if the ticket concerns several departments' issues, it is passed on from one to the other.
4. History logs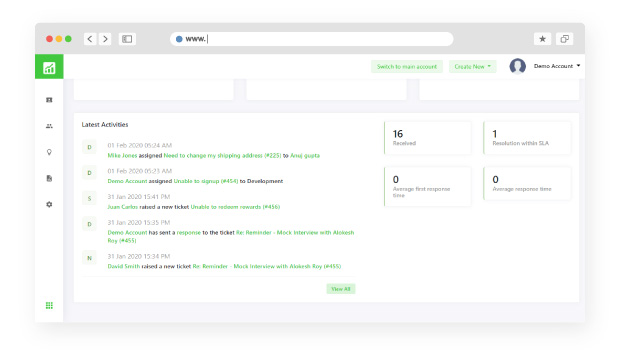 It allows support agents to monitor and review all customer interactions. Further, it is a great automated ticket management platform. One can easily manage all cross-departmental actions as well.
5. Multi-brand support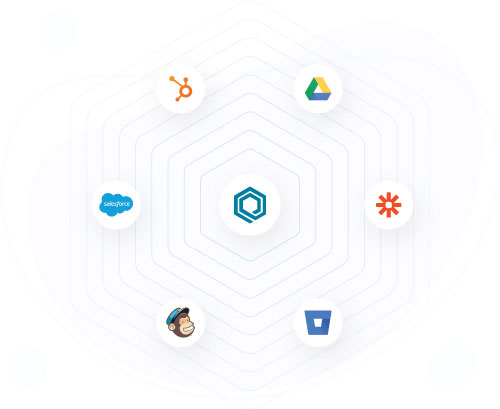 Omnichannel communications make it tough to manage all the processes at once. But, the ticket management system helps you deal with it well. It even allows you to set up brand templates for all emails.
Benefits of helpdesk ticketing system
If you want to make a worthy investment for your business's exponential growth, then ticketing software is the right choice. Emails are still used as an essential part of tickets. However, the ticketing system offers other ways as well. Before that, you need to know the benefits of gaining surety on investing in ticketing software. Here is a list of all the benefits it offers:
1. Employee satisfaction:
Sending emails, resolving issues, taking follow-ups, and all are some tedious tasks. The automated ticketing system eliminates the need for manual efforts. It streamlines the processes, aligning the employees towards essential tasks. Further, the helpdesk ticketing system plays a key role in maintaining transparency in the operations.
2. Efficiency is resolving tickets:
With automation in ticketing, customer support agents need not jump from one platform to another. It helps in maximizing productivity, along with saving ample time for employees.
3. Prioritization of tickets: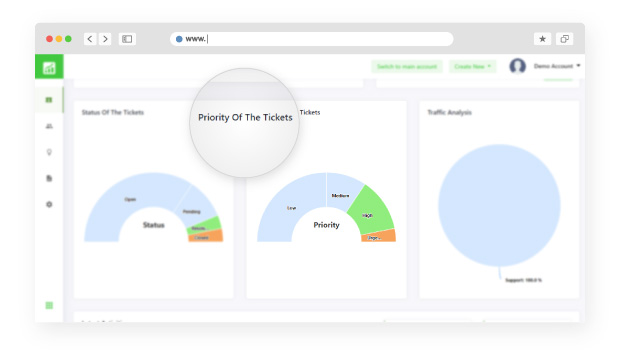 Some tickets surely need immediate attention. The ticketing software does that. Based on several attributes, it divides the incoming tickets. This helps in efficiently resolving all issues. You can even designate the priority levels according to business requirements.
4. The productivity of agents:
The unification of all platforms and task automation saves a lot of time and resources. This greatly contributes to lifting off the work burden from employees' shoulders. Further, it also helps the agents search the relevant data in a few clicks.
5. Monitoring and analysis: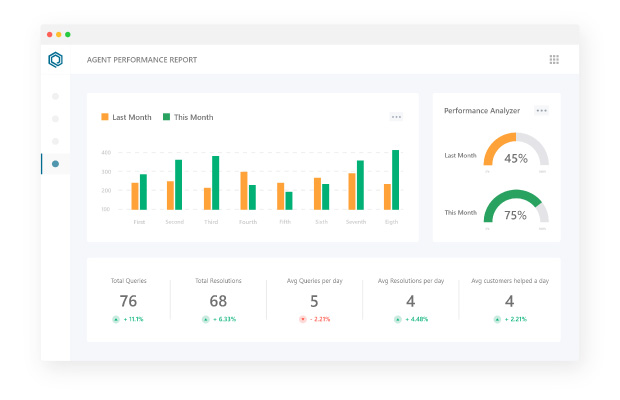 The helpdesk ticketing system allows businesses to track customer and agent activity. This helps them in making well-informed decisions. Alongside, it also allows them to revamp and optimize business strategies.
6. Improvement in customer retention:
More than acquiring new customers, it is important to retain old ones. Customer satisfaction levels determine this. The better the customer retention rate, the more the profits will be.
7. Adoption of self-service:
The self-service options help in solving the iterative issues of customers. This saves the agents a lot of time dealing with all customer queries directly.
8. The efficiency of the service desk:
It helps in eliminating all the laborious tasks. With good ticketing software, all the work operations become efficient and faster.
Best Online Helpdesk Ticketing System in 2022 for Businesses
With everything going digital, there are diverse options one can choose. However, if you feel that all ticketing systems offer the same features, then you are mistaken. Every software has some unique features to offer. You can choose the one depending on your business requirements. Here is a list of the best online helpdesk software:
PeppyBiz: It is a one-stop platform for all your ticketing automation requirements. It caters well to all business requirements for efficient customer support. The various features that PeppyBiz offers include:

Integrated inbox to help you get rid of the clutter
The setting of SLA for urgent mail responses
Team performance tracking
Customer communication management
Automation of customer support
Team collaboration
Web app helpdesk
Seamless integration with multiple apps
Report analysis
Automation of conversations
Zendesk: It is surely among the top list of software and offers ticketing solutions for all business sizes. Zendesk provides you with a complete suite package that includes almost all features. Its setup is effortless, along with ease-of-use for customers. Further, it provides the option of complete customization. Additionally, you can integrate it with over 500 apps. While the starting prices are just $5, they increase depending on the plans you purchase. The various features it offers include:

Multi-brand support
Custom ticketing
Tools for team collaboration
Pre-defined actions for ticketing
Freshdesk: This one is the most suitable option for small businesses. For all the businesses looking to outgrow their emails to ticketing automation, Freshdesk is the perfect fit. It offers excellent free and budget-friendly plans for all these businesses. Further, it offers excellent features for you to grow and work well.
Zohodesk: The businesses that are looking forward to scaling their businesses up a notch can use this one. It is robust and easy to use ticketing software. Businesses of all sizes can use it. Further, it is surely among the most affordable options.
Freshservice: It aims at streamlining the IT Service Management operations. With AI-powered chatbots, you can easily trust this one for all modern technologies. It allows the teams to accommodate well. However, as compared to others, its rates are a little up the scale.
HappyFox: It integrates all platforms into one. It is the best for carrying out single platform operations without dwindling between several of them. Alongside this, it supports several options of live chat and emails. Its pricing is also a little higher. However, its perks are the feature-rich option it offers for all businesses.
Conclusion
To summarize, technology is ever-changing. This calls for businesses to adapt well with each of them. With all the radical changes, the automated ticketing system surely offers a road to growth for all businesses. The future of the ticketing system and automation is a game-changer. Customers expect a change in the workflow processes, and the ticketing system offers that. With time, the ticketing system will also integrate artificial intelligence and machine learning with it. This will ensure that a consistent and organizational experience is delivered to the customers. Further, all the benefits of this system will lead to better customer satisfaction. So, if you are businesses looking for exponential growth, here's your chance at it. Opt for the best ticketing system according to the business plans and requirements and get going.