All you need to know about Demand Generation Marketing

Marketing is an ever-evolving department. Only a few years back, automation changed everything we do in the marketing sector. There are a lot of media titles, channels, and social media platforms. Which makes it highly tough for you to sell a product/service. Customers are not directly looking for your product. They look for a solution to their problems and invest in a solution that satisfies all their needs. This is where demand generation marketing comes in.

In this blog, we will discuss what demand generation marketing is and how it impacts your business. We will also shed some details about how you can generate demand.

What is demand generation marketing?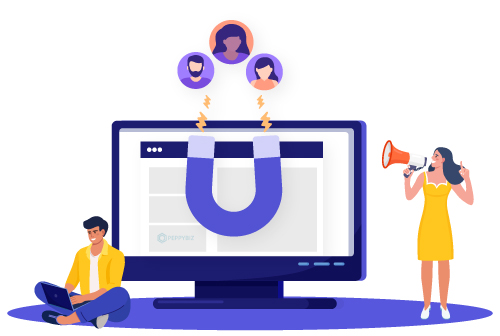 Demand generation marketing follows a solution-centric approach. It concentrates on the solution a product provides instead of focusing on the features of the product. The primary objective of this program is to build an interest in your product/service through the collective efforts of the marketing and the sales team.

This method yields highly qualified leads for your sales pipeline and nurtures them in an ideal way. By creating a good demand generation strategy, you create opportunities. And sometimes, it leads you to find new opportunities as well.
While normal marketing focuses on bringing in quality leads, this kind of marketing focuses on roping in high-quality leads. Here, high-quality leads mean that they have a very high probability of converting into paying customers.

Main Components of Demand Generation
Demand generation primarily consists of three main components. These are the primary aspects that you have to go through to generate successful demands.

1. Lead Generation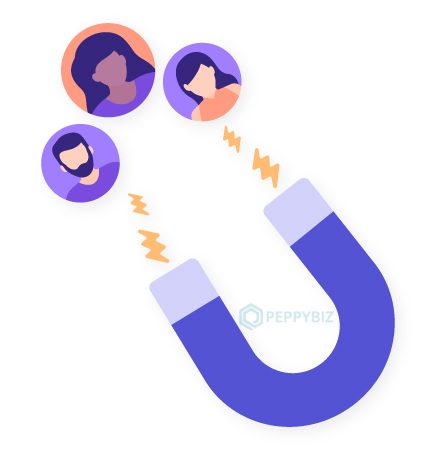 Just like any other kind of marketing, this one also involves generating leads for you to execute all your creative plans. Initially, you have to find a lead that already has a high level of interest in your product/service.
Then, you have to nurture them carefully and educate them about how your product will suit their needs. After the nurturing part, you can deliver the leads over to the sales department, where they undergo different stages of the sales pipeline.

2. Demand Capture
Now, you have to focus on creating a demand for your product. Or, you can ride along with the already existing demand by optimizing your product/service. Either way, the goal is to attract potential customers towards your brand by preaching to them your values. You can do that through PPC ads, SEO, and other effective marketing methods.

3. Pipeline acceleration
The final component in demand generation marketing is the process of progressing a lead through the sales pipeline. If you do not constantly engage, you might lose a high-fit lead. So, you have to consistently engage with them through pipeline acceleration methods.
It consists of email conversations, newsletters, voice calls, and more importantly personalized content. The content you deliver must address all the pain points of your customers. This way, you can gently push the lead through the sales pipeline.
How to generate demand?
For a successful demand generation campaign, you need to undergo the following stages. These stages ensure that you cover all parts of this kind of marketing.

1. Identify the end goals
Like any sensible marketer, you must first begin with setting realistic goals for your campaign. This lets you build a result-oriented strategy that drives demand.

2. Create the target audience profile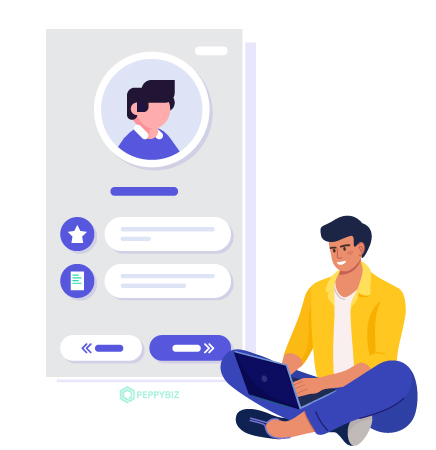 Before you start your program, you need to understand what your ideal buyer persona is. This stage requires research to identify the needs, demographic data, and other such aspects of a customer. Even more importantly, you must find out which form of communication does your ideal customer prefers.

3. Generate and deliver optimized content
For each stage of your pipeline, you need different types of content to keep your leads engaged. You must focus on creating thought-leadership through the content you create. So that during the final stages of the pipeline, the lead fully understands what it means to use your product/service.
Through the ideal communication mode that you found during the previous stage, you can start distributing your optimized content.

4. Analyse the results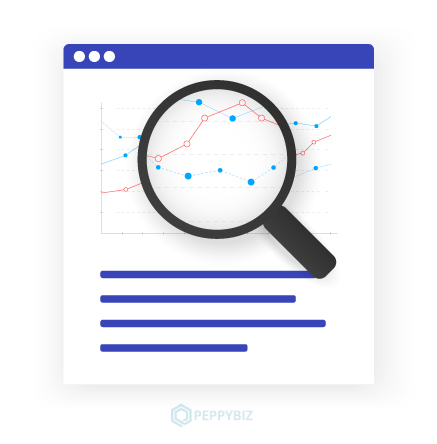 The final stage of demand generation marketing is to measure your results using KPIs. This will let you identify the areas that need optimizing so that you can move further close to your set goals.

Tools to use for effective Demand Generation Marketing
1. Content Management System(CMS)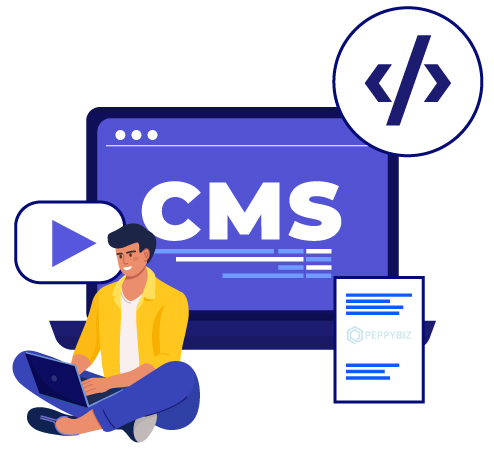 This lets you create, edit and manage the content of your website easily. E.g.: WordPress, Joomla, etc.

2. Customer Relationship Management System (CRM)
This is where you store all the lead information you collect. Advanced CRM systems let you bridge the gap between the marketing and the sales team. E.g.: PeppyBiz CRM, HubSpot CRM, etc.

3. Marketing Automation Software
Without marketing automation, you simply cannot execute demand generation marketing. By using the best marketing automation software, you can automate emails, create effective marketing workflows and deploy custom content with very less involvement from your team. E.g.: PeppyBiz Marketing Hub, Marketo, NotifyVisitors, etc.

4. Business Intelligence Platform
Having accurate data is the key to generating demands. A Business Information platform lets you do that by finding more details about your potential buyers. Moreover, you spend less time collecting data and analyzing them manually. Instead, you spend your valuable time creating opportunities using the comprehensive data retrieved by the platform.

5. Conversational Marketing Tool
Conversational marketing is the future of digital marketing. Hence, find a marketing automation platform with chatbots to further streamline your marketing workflow.
Conclusion
Businesses are successfully creating traction towards their brand as a whole using demand generation marketing. Not only does it create a positive image for your brand, but also makes you the go-to seller for your niche. Be sure to make use of the modern tools to generate demands organically.