An Ultimate Guide to Increase Customer Engagement

Among the online businesses, we quite often hear the word customer engagement. In general, client engagement is a calculation of a company's relations with its consumers. It evaluates across every touchpoint of their whole lifecycle.
Constantly connecting with customers on various channels is beneficial. Because they assist the company in establishing and maintaining a human-to-human relationship with the customers, these connections, in turn, add significance that goes beyond transactional connections.
Effective Ways To Increase Customer Engagement
Increasing clients' engagement is very helpful and productive and gives a lot of benefits to the company. So, here is a look at the effective strategies to expand client engagement. They are:
1. Social media as a customer engagement tool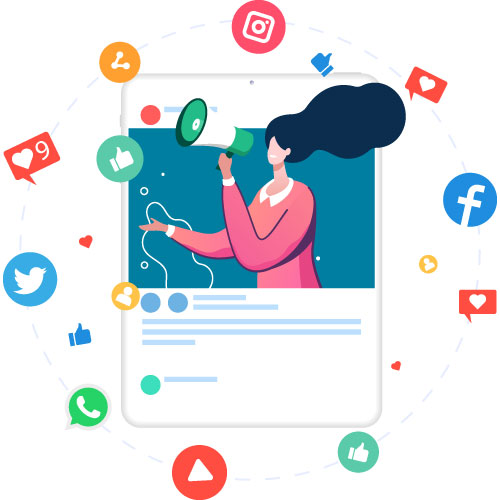 You can use social media on various platforms and as an effective tool for engaging clients. Social media is very large. The reports from 2015 show the active users of social media as 2.3 billion people, whereas the total population of the earth is 7.3 billion.
You can also connect with people outside these platforms, so what do you think is the main thing? When customers follow your page on Twitter, or Instagram, or Facebook, it reveals that they trust your company enough to take this action. If you start seeing this as a tool for client engagement, then there are many choices for you. Like to engage, share, observe issues, and many more.
2. Holding a customer-engagement meeting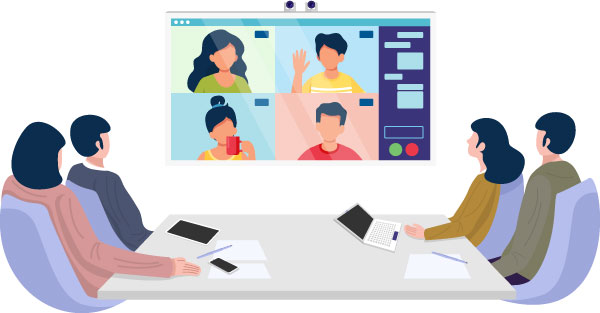 With the present technology, learning became very simple. You can learn through newspapers, books, TV, articles, blogs, podcasts, magazines, videos, and the list goes on. Still, listening to a meeting or seminar or summit helps upgrade the learning angle to its maximum. Through a summit, 80% of attendees found fresh abilities that positively impacted their company.
If you have enough resources, then it is better to start a customer-engagement conference. This also makes it possible for you to connect with other corporations. You have to remember that this has nothing to do with ambiance. But what matters is your planning's significance and influence on client lives.
3. Responding to customers quickly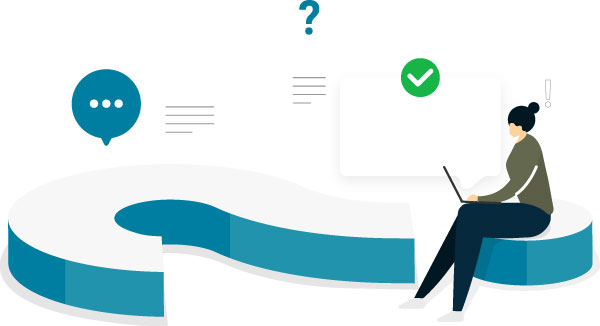 How soon do you react to client calls? Quick replies for customer queries result in extra earnings. The customers are ready to pay more for getting quick responses. For any company, customers are vital, but they should also be the utmost priority.
So, you have to answer the customer at the speed of light. You have to know that giving a response to feedback and not only to email and phone calls is necessary. Many famous brands respond to clients very quickly, and that's why they are on the top.
You must realize that customers tend to be more impatient because they want a quick solution to their problem without any extra delay. Most of the customers are staying with a company that delivers good customer experience.
4. Educate customers through free trial prospects and upgrade them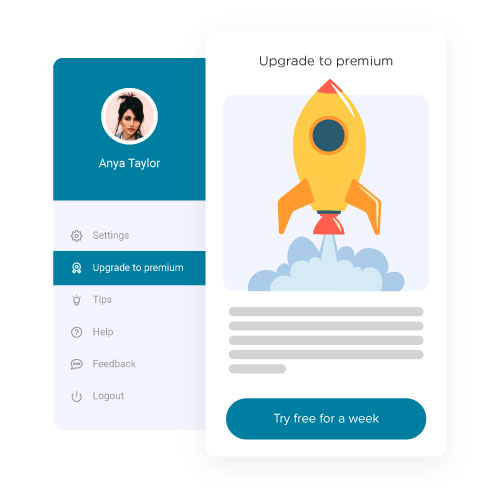 The visitors who are trying the services through free trial are the next customers. Because if clients want to use your product, they will see the features, uses, and more using the free trial option. But not many of the free trial prospects are upgrading their account.
Studies reveal that free trials using clients behave differently from those of premium users. So, it is your responsibility to educate them about the importance of upgrading. One of the best ways to nurture them is by creating personalized content and communication.
5. Gamification of digital knowledge
To be exact, using gamify techniques is not a fresh creation. However, it is earning more popularity and remains one of the influential methods. Gaming creates more enthusiasm, so many companies obtain this to engage more customers. You can operate an event on social media platforms for promoting your new product.
For instance, you can invite people to grab a few screenshots of something and can announce the winner, and give the new product for free. You can decide the criteria depending on your preference. Other useful methods are running quizzes, creating treasure hunt contests, redeeming rewards for playing games, discount sales day, and many more.
6. Developing a mobile-friendly app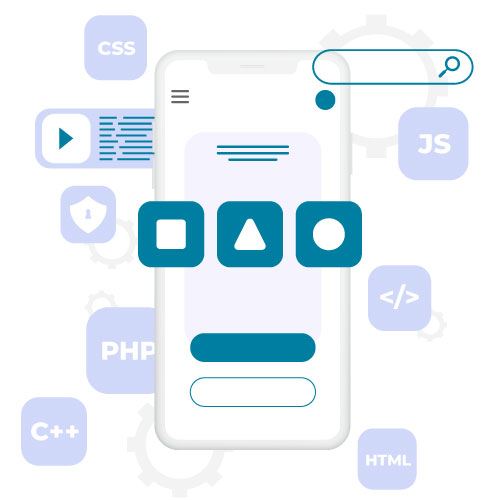 Does your company have a mobile app? If not, then this is high time to start creating a user and mobile-friendly app. It is very simple to understand various programming languages. The simple yet beneficial mobile apps give a lot of positive growth rate.
A few factors distinguish a mobile app from another software or website, such as strong analytics and nice psychology for determining user behavior. Many reports show that mobile apps are turning a normal discussion into a bonded connection. This, in turn, helps in generating more sales.
7. Developing Hearing Center
Communication is one of the essential parts of any business. So we advise you to create a hearing center option that might give more conversation. By building this option, you can listen to the queries of the customers. This also enables you to pay close attention to small details. Even many top organizations are using this element to drive the conversation.
When the client is in a hurry, it is your responsibility to give the best solution within a quick time frame. Another benefit of this feature is you can understand which question to reply to early and the client's urgency. So, by having a listening center, you now retain a beneficial system. This feature helps in enhancing the connection with previous, present, and fresh customers.

Best Customer Engagement Software
Customer engagement software regulates intercourses and communications with the clients. Take a look at the best client engagement software, which helps you to gain more customers. They are:
1. PeppyBiz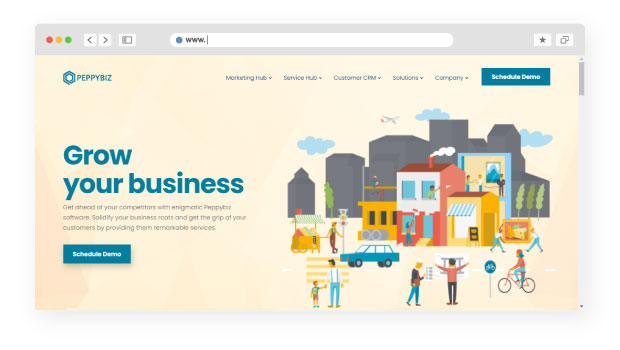 PeppyBiz software is one of the recent Indian software that is gaining more popularity every day. This software has many solutions like CRM, sales, project management, and a few more. It gives almost all tools that are customer-centric because consumers are the backbone of every company.
PeppyBiz users are spread worldwide, with 12,000+ in which many famous brands and companies exist. No matter what kind of industry, this software is used by almost every type of enterprise. This software provides top-notch features that increase customer engagement.
Features:
Unified client profile
Customer data centralization
Lead Generation
Various calendar views
Segmentation
Ticketing automation
Real-time reports
2. Twik
Twik is one of the best cloud platforms that has the perfect solutions for engaging customers. Depending on every visitor's demographic and behavior data, this software shows content and user knowledge. This software comes with a set of ten main action pointers.
You can target these indicators using their real-time activities. This software also allows you to create personalized funnels. These funnel designs improve consumer experience and boost conversions. Twik software is the one platform that needs just a minute to set up. It is also one of the software that has personalization features.
3. SendX
SendX software gives solutions that help in getting big open rates, which means securing more subscribers. This software is in the race of rising email marketing software. It allows you to connect with clients simply and also assists in expanding sales.
This software is also one of the decent customer engagement systems. You can have the best beginning for your email campaigns by using their services. It comes with email drip series features along with a drag and drop editor for more accuracy. Other functions include reporting, automation, lead capturing, segmentation, analytics, and many more.
4. ChurnZero
ChurnZero software is one of the best options for you to enhance customer engagement. This software gives real-time warnings about the forthcoming vital aspects. You can check the consumer health scores and can also segment the customers using this software.
It is also very simple to use and adjust to this software. ChurnZero is also a well-known consumer success software for both subscription and Saas companies. They also offer lots of easy integrations with other third-party apps. You can point out and follow the customer journey using their solutions. It also gives the automation element for consumer marketing.
5. Engati
To be precise, Engati software is the best live chat and chatbot platform that comes for free. You no need to use programming for developing bots if you are using this software. This software assists in creating bots within minutes, which saves a lot of time for you.
It offers the 12 best platforms to publish your bots in which popular social media platforms comprise too. For example, WhatsApp, Messenger, Skype for business, Twitter, telegram, and Skype. Other platforms include Kik, Line, Viber, Slack, WeChat, and a few more. This software enables you to formulate your bot using NLP/NLU and machine learning.
Conclusion
Engaging with customers is not that difficult, but it becomes hard to use the right effective ways. From the above information, it is clear that customer engagement is very beneficial to organizations. So, companies should use various kinds of practical solutions to deal with clients. You are also free to pick any of the above client engagement software as they all come with top-notch functions.