24 Amazing Online Collaboration Tools of 2023

Online collaboration tools make work easier not only for the people available in the office but also for people working in remote areas. It is a smarter and faster way to deliver the work in an organized manner. Teamwork and collaboration is an essential part of all the firms. Online collaboration tools provide services to increase efficiency and keep teams on the same page.
The modern world has made a lot of changes in the working pattern of all the firms. Work from home is very common nowadays. Many collaboration tools have several features to stay constantly connected. Those features include chat, screen sharing, file sharing, and conference calls.
24 Best Online Collaboration Tools are as follows:
1.
25. Bit.ai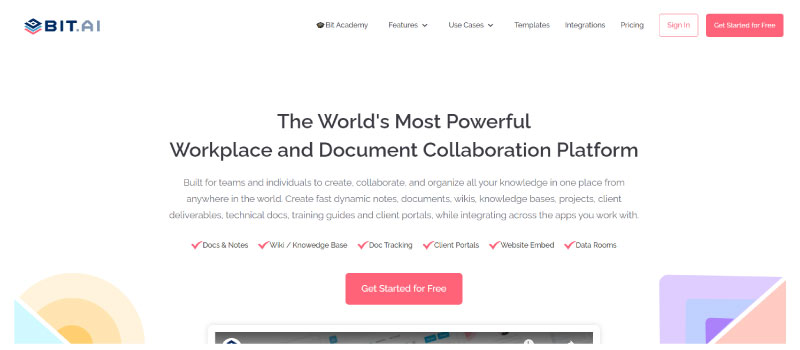 It is an efficient and fast document collaboration tool that helps teams to create documents and share them with others. Team members can invite only those colleagues with whom they want to collaborate and get the work done.
Weblinks can be added with a click in the documents. Links to any PDF, PPT, and spreadsheet can also be easily attached to the document. Alert messages ping as soon as someone opens your document.
2. Trello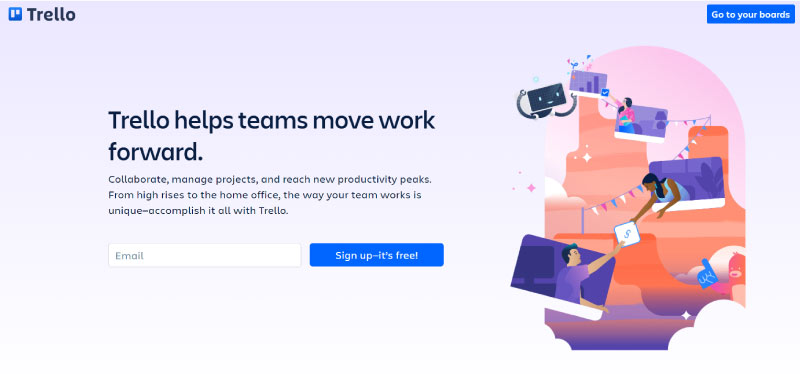 It is a free of cost application that can be used on both mobile and desktop. It is one of the simplest collaboration tools you'll ever be able to find. Feedbacks can be provided by using the comment section in the card. It is free of cost but limits to 10MB, 10 team boards, simple automation, and 50 commands per month. One can buy a paid package to increase the amount and number of services provided.
3. Slack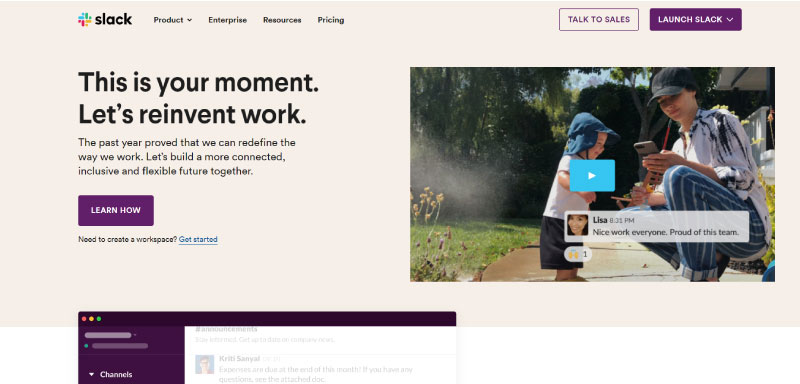 A silent feature about slack is that members can not only talk in groups but also message each other personally on this software. Slack is available on both mobile and desktop. Slack can be easily integrated with some renowned companies like Dropbox, Google Docs, etc for a better experience. Messages search is accessible in Slack. The free version of slack includes 10,000 messages.
The major reason slack is so famous among all other online collaboration tools is that it enables voice and video calling. It is already hosted with the cloud so there is no need for installation.
4. ProofHub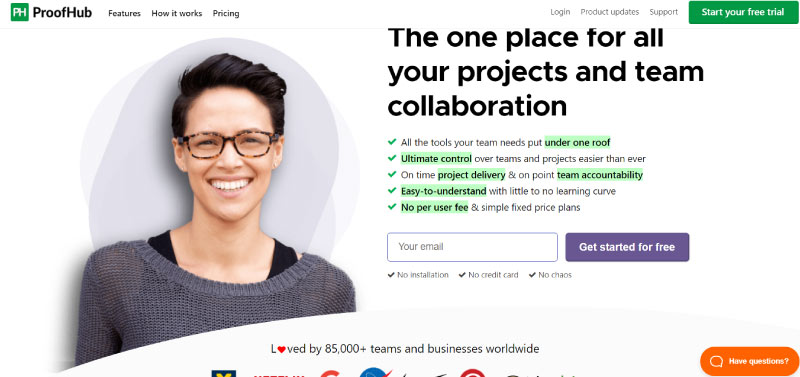 It is the one-stop software for online collaboration. The manager can easily break a big project into smaller tasks and assign them to the team members. It provides the smooth running of a project by displaying schedules in the form of boards and charts. The manager can easily review online collaboration projects and comment on them. One can also use the markup tool to mark the specified region where change is required.
Managers can easily organize online discussions to bring up new ideas or resolve issues that occur during project management. The chat option in ProofHub enables one-to-one or group chat whenever required. Files can be shared and stored in a single document for easy access. Storage becomes easy as data can be stored in third parties like Google Drive and DropBox.
5. Acquire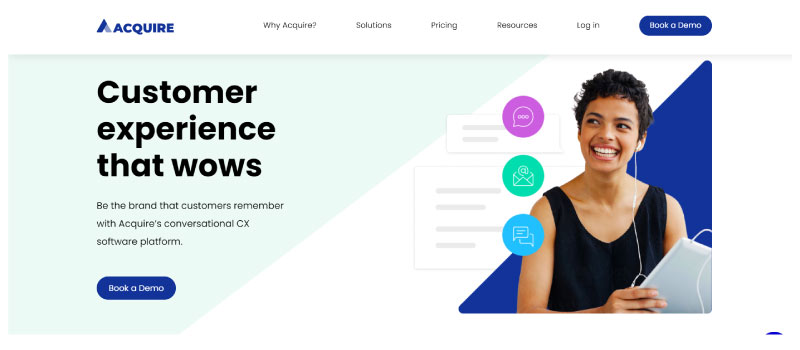 It is a multi-customer channel tool used by customers worldwide. This tool has got all the latest features including customer engagement options, co-browsing, live chat, video calling, etc.
The chats can be easily tracked and can tag team members to solve complex queries asked by the customers.
6. Nextiva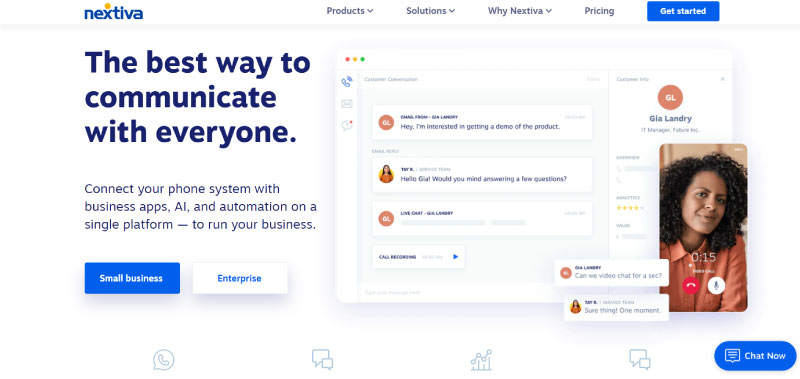 By using this one tool, one can manage and deliver phone services to multiple employees of a company. Remote companies often struggle with a reliable communication system. One can easily manage to call by overcoming the traffic over the internet and make a cloud-based calling application.
It gives a free trial for a certain period. It is top-rated by several customers. It takes care to protect the information exchanged during the calls. It also collects ideas given by customers that can help in the growth of the business.
7. Filestage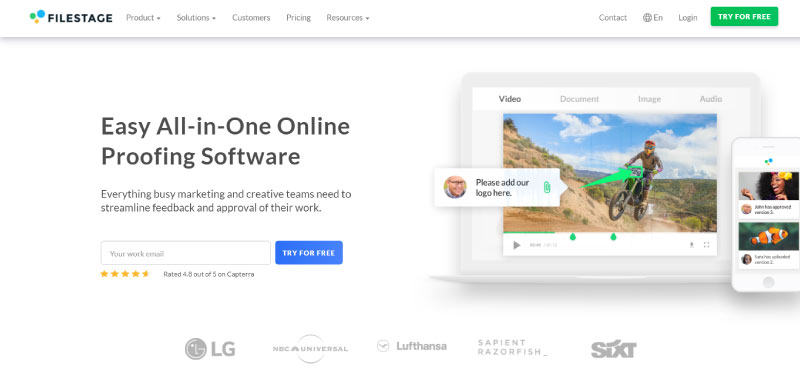 In this online collaboration tool, one can easily review the content of the projects. Not only the internal but the external stakeholders can also leave a comment on the PDFs, images, and videos created. Filestage automatically generates a to-do list according to the changes suggested by the stakeholders to make sure that it's not missed.
Even without registering to Filestage the feedback can be entered by the external forces that make it efficient. A consistent process of feedback and modification goes on in this tool. It also enables quick collaborations with other parties by providing such features. Last but not the least, a lot of time is saved through this process as the team doesn't have to juggle between different platforms as reviews are written on the same page where the project was made.
8. GoToMeeting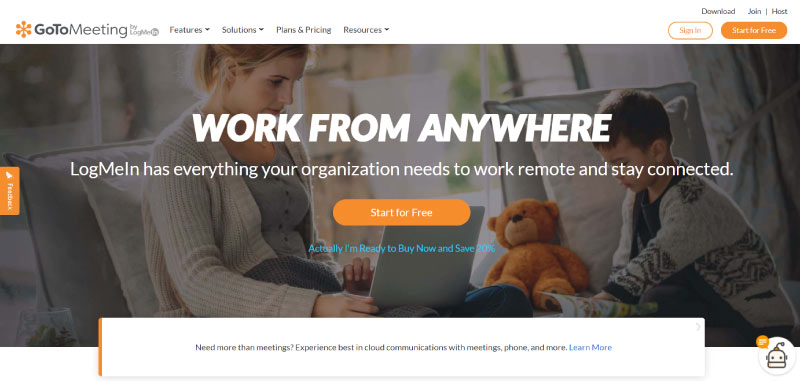 It is an online collaboration tool used for meetings and conferences along with the feature of video calling. It is a great platform as it enables a commendable feature of screen sharing as well. Direct messages can be sent to the host and other members during the meet. Meetings can also be recorded for further use.
One-click integrates GoToMeeting with google calendar and makes it simpler to schedule and remind about other upcoming meetings. Meetings with a large audience can be easily hosted.
9. Flock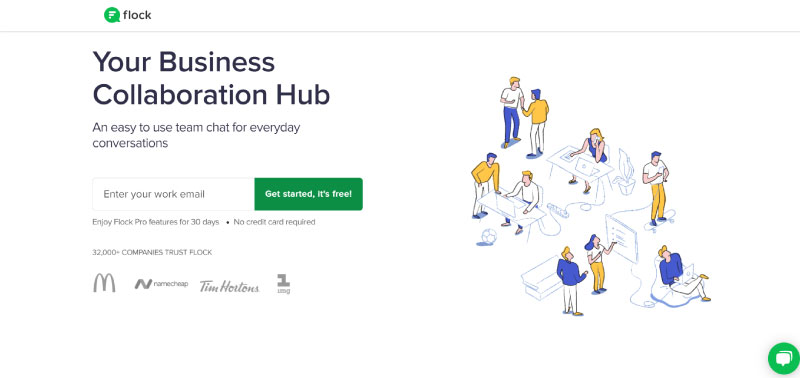 Flock is a faster version of other tools that enable consistent communication with colleagues. This tool can virtually search for any query within the real-time available at any of the sources in the channels.
It supports many other features like screen sharing, video calling, etc. One silent feature about the flock is that polls can also be conducted to take feedback from the members in an organized manner. Notes can be shared and tasks can be assigned with ease on this platform.
10. Microsoft Teams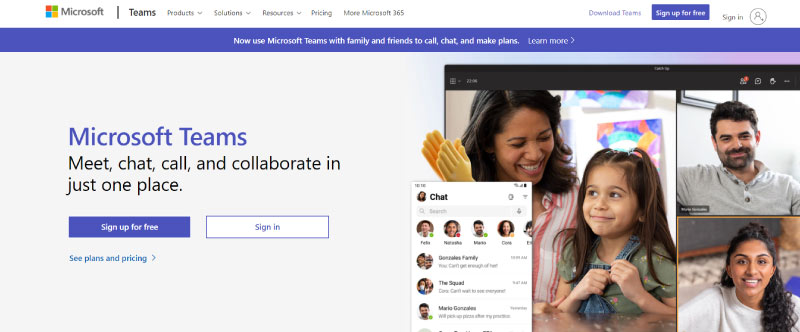 Workplace chats and video calls are easily merged in this tool. Teams can host conference calls and can connect with people outside the organization with ease by using this online collaboration tool.
It has a good amount of cloud storage. It can be easily integrated with Office 365 applications. It also provides access to all the office tools within the application only.
11. Intercom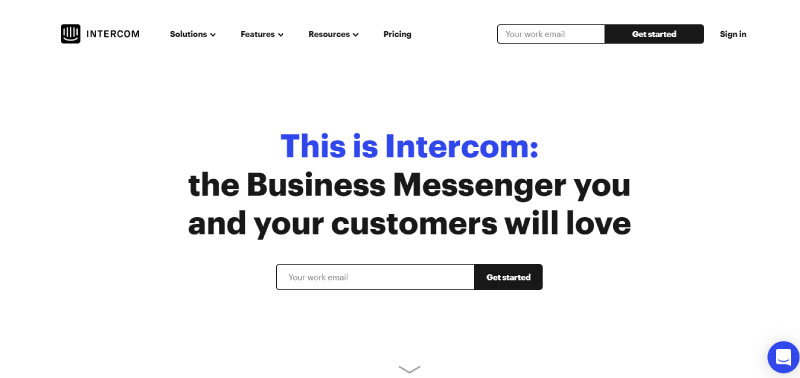 It is a proactive tool used to enhance sales, get significant results of the marketing efforts, and provides commendable customer support too.
The best feature about this online collaboration tool is that one can set up their resolution bots to solve the commonly asked questions by the customers without taking the help of any human. The team inbox feature is used to reply to customers who are asking queries on platforms like Twitter, Facebook, etc. The conversations can be done in real-time that makes this tool stand out from the crowd. Surprisingly, this tool can be integrated with more than 250 applications and also gives the privilege to make your integration.
12. Chanty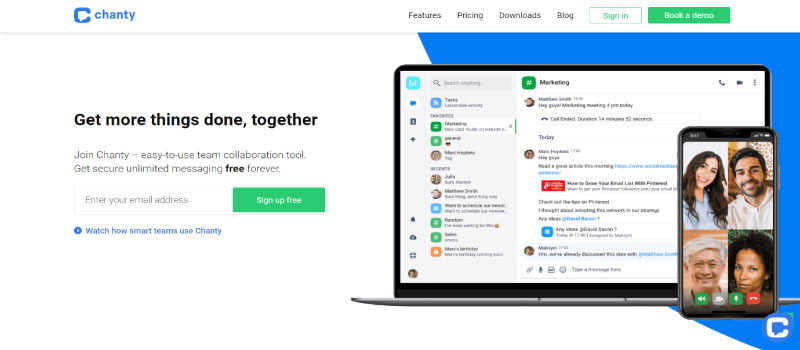 It is an amazing online collaboration tool that helps teams to make good relations among the teams along with improved ways of collaboration. It makes group interactions more transparent and healthy. Instant messages along with a good amount of storage make this tool commendable for use.
One can easily search keywords in the old chats and share files during communication. Artificial intelligence present in chanty uses the power of machine learning to predict the responses to the messages received.
13. Go Brief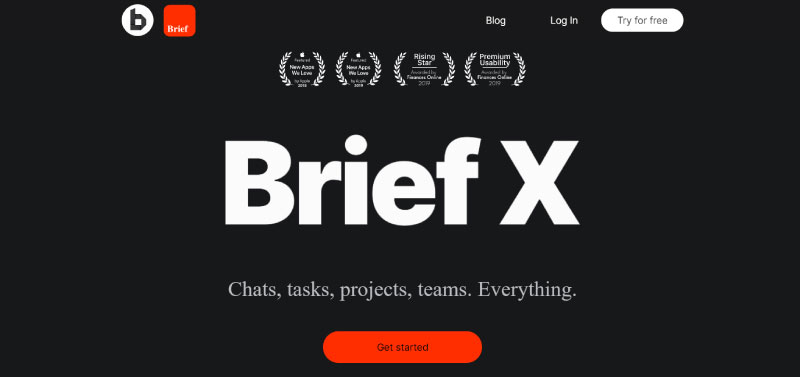 It is an online collaboration tool that plays a major role in increasing the pace of work. It arranges and prioritizes the work that has to be done which helps in avoiding distractions and lets members stay punctual with the deadlines.
It also has a detailed dashboard that shows chats, videos, files, and to-do lists as well. This tool turns a message into a task with just a click. The interface is also very user-friendly thus makes it easy to use and learn.
14. GoogleDocs

It is one of the oldest and most renowned online collaboration tools used for sharing data. Several people can edit and leave comments at the same time.
It is very easy to use as one just has to send an invite link to others by entering their email address and making them editors.
The changes made are visible to everyone thus making it very efficient to collaborate and work together on a project. It is a cloud-based tool so no installation is required that saves time. Changes once made are automatically saved in GoogleDoc so that you won't lose the data.
15. Office Online

It is a web version of Microsoft Office that only requires data to make changes in a document. Data can be easily edited by the whole team by this tool. It doesn't matter if a member is in a remote area or the office.
One can easily resume their work from where they left through this tool. Work can also be done from the phone and the security stays intact thus there is no chance of leakage of the data. The biggest pro is that it is free of cost.
16. Mockplus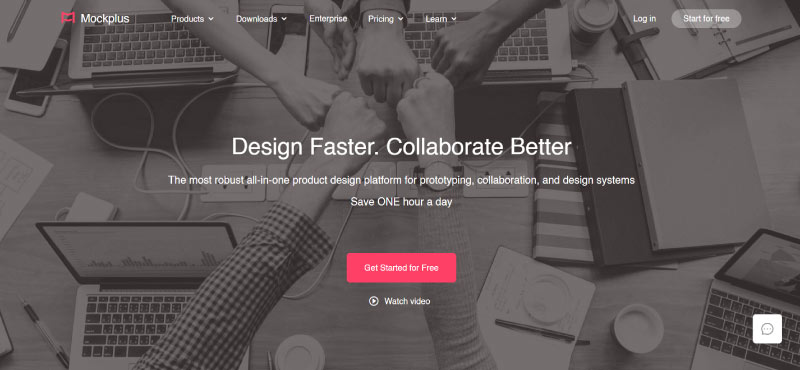 It is a unique online collaboration tool that provides a platform for the members to work and create an application or website together. Modifications from wireframing to the design handoff of the website can be done steadily with this tool.
The projects are managed and organized according to the hierarchy of the firm. Projects can be assigned and updated based on the roles of every team member. Designs can be imported within a few minutes from Sketch, Figma, Adobe XD and Ps.
17. Canva

One of the most famous graphic designing tools that have more than 800 templates and texts required to make any project. Collaboration with other teams can be done within seconds as the owner just has to enter the email address and the invitation will be sent to that particular person. Comments can also be left so that the team can work on it and can create the best content.
18. Adobe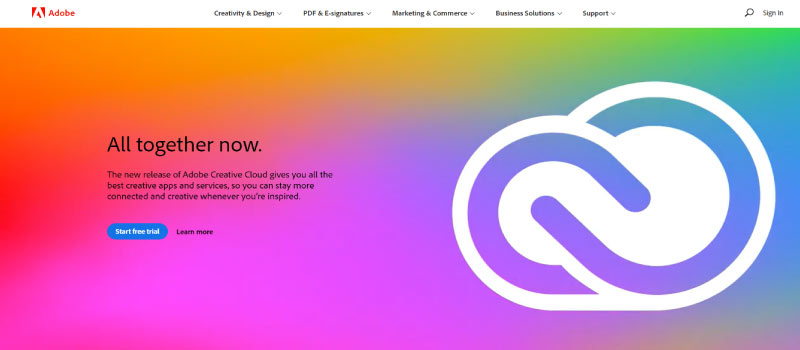 It is a UX/UI-based software used to design mobile applications, websites, and much more. It is available for both Mac and Windows users. This collaboration tool allows the users to transform the data from static layouts to interactive prototypes with just a click.
Own can save data and apply passwords to keep it secure. Automatic features available make the work faster. Photoshop can be easily done. Documents can be easily shared on other portals.
19. GitHub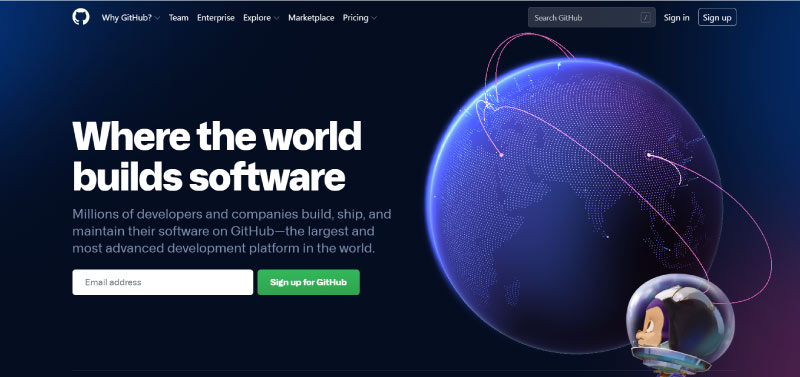 It is the best online collaboration tool for all the programmers out there. This platform is owned by Microsoft and allows easy collaboration and lets people work on the same project efficiently.
Every collaborator gets a copy of the project and the code of that project is displayed on the screen with the help of a web-based graphic interface.
20. TimeCamp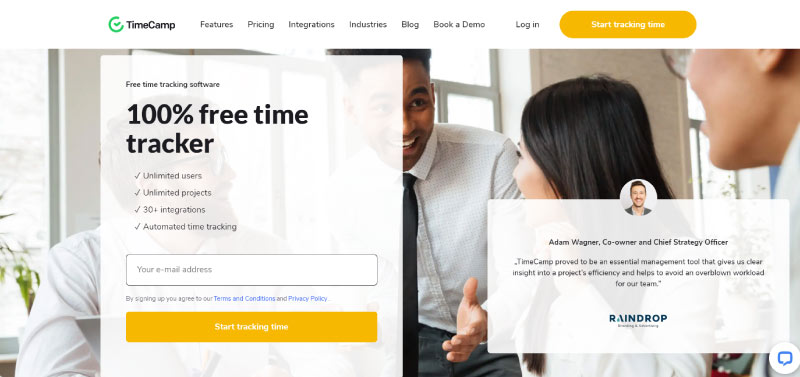 It is an automatic time tracker tool that helps to manage time efficiently and make the best out of it. Its features are very easy to use as one can add several tasks and sub-tasks and the amount of time required to complete each of them.
It also provides the productivity report of every team member to know more about their performance. Automatically the time and task fields can be filled once the work is done. Easy to invite members of the team to join this tool and the manager can keep an eye on the efficiency of each of them.
21. One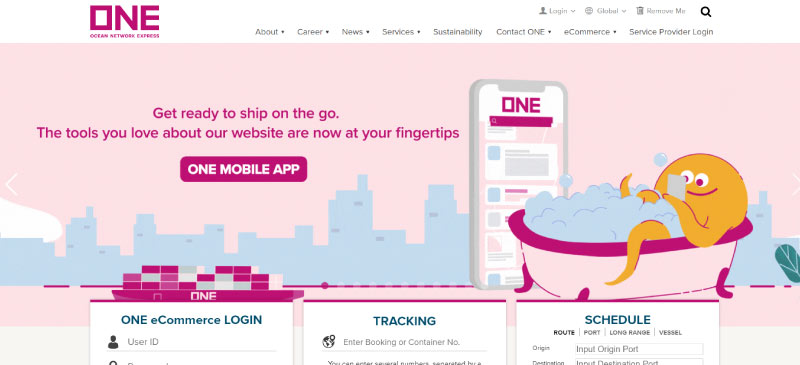 It is a subscribed service provided by TemplateMonster. It provides the members high-quality web designing tools that are not available on any other application. Readymade CMS and HTML templates, graphics, and extensions are available on this tool.
No license is required to use the features of this online collaboration tool as once the payment is done, the user gets access for an entire year.
22. Skype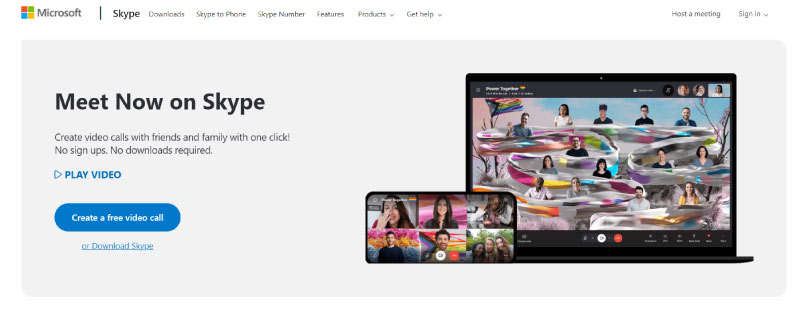 It is a very popular messaging and video calling application used worldwide for ages. Up to 25 people can be added to a group call thus making team meets flexible. By the use of voicemail, any individual can create their message and send that to the team.
used worldwide for ages. Up to 25 people can be added to a group call thus making team meets flexible. By the use of voicemail, any individual can create their message and send that to the team.
23. MindMeister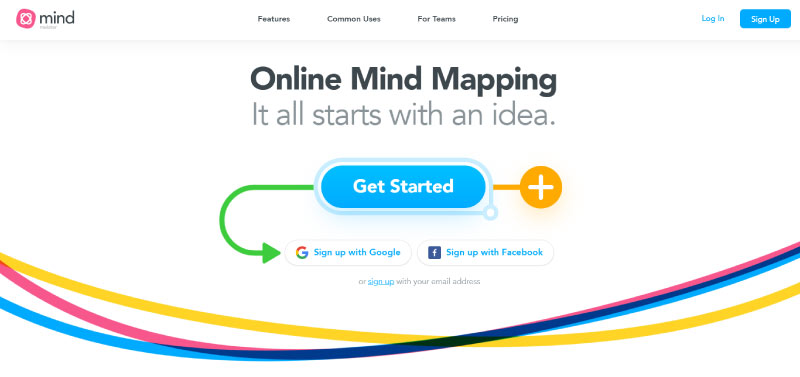 It allows the team to be more innovative and provides a perfect platform for brainstorming and planning. Maps of ideas can be made by the team members or managers that makes it very easy to be understood by the team.
The delivery of ideas looks structured thus the chances of approval of the idea become higher. Multiple colors, maps, and themes are available to make the idea more presentable.
24. WebEx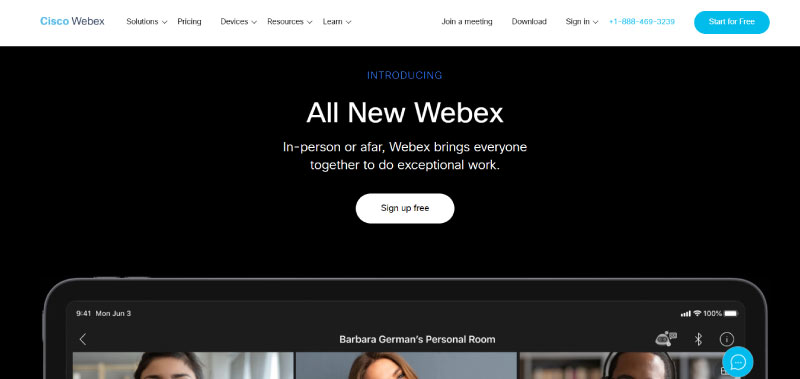 It is meant for those firms in which constant interaction between the team is a necessity. This online collaboration tool provides a secure workplace in the cloud. HD video conferences and file sharing can be done with ease. It is available for Android, Blackberry, and iOS. One can easily make a personalized meeting room through this tool.
Conclusion
Online collaboration tools not only ease the work of collaboration but also help in organizing individual and group tasks, fair distribution of tasks, and keeping a track of success rates. It is crucial to choose the best online collaboration tool by evaluating the budget and needs of the firm.