PERSONALIZATION: OFFER ACCORDING TO CUSTOMERS' NEEDS
Personalization is the need of the hour both for the customers and the e-commerce marketers. How wonderful it would be if the customer arrives at your website and its content changes automatically as per the customers' interests and preferences. Marketers can begin with this trend and attain more conversions.
You can optimize your brand and provide a personalized experience to your customers. Many businesses are using data collection methods such as CRM to collect the customers' data. It, in turn, helps you to customize the shopping experiences. If you have still not used such methods, worry not, we have some reliable personalization statistics that could help you create effective strategies.
Read this blog to know more about the personalization stats and how important it is to personalize your marketing channel.
But before that, let us know the core concept of Personalization:
WHAT IS PERSONALIZATION :
You have to keep in mind that you can only practice Personalization if you have customer data to segment buyers. Segmentation and Personalization go hand in hand. Once you segment the buyers based on different factors such as their age, geographical location, wants and needs, and behavioral traits.
Such segments are driven by data based on the customers' purchasing history, their demographic factors, their intents, and other insights. The aim is to create personalized campaigns or catch the buyers' attention through website personalization.
BENEFITS OF PERSONALIZATION
1. Enhance engagement rates :
If you personalize the website, there are higher chances of users spending more time than usual on your website. It's a psychological pull towards getting attracted to the content that aligns with our relevant needs. It is the RAS filters of the brain that pushes the brain to pay attention to certain things.
For example – If a customer has clicked on a product but did not buy it. You can fetch his attention by targeting offers related to that product. Another way is to suggest to him the topics related to that product to influence his decision.
2. Strengthen relationship with customers :
Personalization initiates a relationship between you and customers. It is like a one-on-one interaction with the customer, even if you do not face to face. You can simply identify the source from where the user lands on your website, then send him a welcome message that aligns with his needs.
3. Financial benefits of Personalization:
It lets you attain conversion rates at much higher rates such as You can engage users with a catchy CTA such as "Deal of the Day." You can create urgency in the campaigns with the tagline "offer till midnight only." You can increase your average order value also through cross-selling activities.
4. Lowers the acquisition costs :
You can easily retain older customers and bring them back to your website with Personalization. It hence lowers all the acquisition costs of engaging new customers and begins with them the whole process of engagement again.
WHAT ARE THE KEY PERSONALIZATION STATISTICS :
In the above section, we have already discussed the benefits of Personalization, which shows its importance in our business. Below are some of the key statistics that depict the importance of Personalization and help you make decisions.
1. Impersonalized experiences lead to frustration :
According to a survey conducted in September 2018 by Market Cube, there were many vital findings drawn if marketers practice Personalization or if they don't:
Around 70 % of the customers find it frustrating when their shopping experiences are impersonal. On the contrary, approximately 45 % of the consumers will repeat the purchases once they experience personalized shopping with a brand.
More than 50 % of the consumers want to receive personalized discount offers within a day after they sign-up for an account.
More than 40 % of consumers admitted that they buy at a higher rate because of the personalized offer.
2. Website's content impersonalization :
Apart from consumers' desire to get personalized offers on emails, they want their browsing experience as much delighted as the offers. Here are some of the key statistics that show how important website personalization is :
Around 75 % of the customers feel frustrated when the content of the website is not personalized. The reality is that the marketers who are personalizing their websites can uplift more than 20 % of sales.
More than 85 % of the consumers buy from personalized homepage recommendations and more than 90% of consumers likely to buy from personalized cart recommendations.
More than 50 % of consumers can give their personal information as far as their interests and benefits are concerned.
3. Consumers' demand for personalized content :
According to the stark, More than 60 % of consumers want brands to modify content automatically as per the current context. In case it does not happen, then more than 45 % of the consumers get annoyed when the content is poorly created or if the content is not optimized as per their devices.
These scenarios would stop more than 70 % of the consumers from making a purchase.
4. Sharing personalized information :
Personalization is continued to be a significant investment towards attaining more conversions. More than 40 % of the consumers enjoy personalized experiences. This percentage is increasing at a rapid rate to more than 40 %.
Still, only 20 % of consumers are willing to share their info, and around 40 % of the consumers are eager to share their hobbies and interests. They still feel hesitant to enable marketers to track their online activities. Yet, the craze for Personalization has not faded.
5. Willingness to share the data :
As per the latest Personalization pulse reports, more than 83 % of the consumers are willing to share their personal data with the brands if they receive better deals in return. But at the same time, the consumers demand transparency from the brands in terms of how they will use it and the customers will control it.
Due to this fact, more than 73 % of the consumers state that they have never felt personally invaded by any brands.
6. Record the purchase history :
It becomes easier for marketers to engage the customers based on their prior choices as the previous purchases reflect the consumers' choices and interests. Businesses use CRM software to track the buyers' purchase history, which enables them to engage them further with great deals.
More than 60 % of the consumers feel ok if businesses save their purchase history if they receive personalized offers on that basis.
7. Personalization strengthens relationships :
You can take Personalization to the next level by identifying the needs and wants of the customers. Analyze the behavior of the customers, including the active time and inactive time. Combine the clicks on a campaign with their offline and online behavior and better understand the intent, attributes, and interests of the consumers.
To create a strong relationship with customers, start understanding them in terms of the context of your business. As per a conducted survey, more than 98 % of the marketers believe that Personalization strengthens their relationship with the customers.
8. Evolve the definition of Personalization:
Analyze the journey of your company in terms of providing more personalized experiences. It is the right time to evolve the definition of Personalization and shift its focus from tactical segmentation to strategic individualization.
More than 90 percent of marketers are investing in Personalization. Although many marketers are still struggling with collecting data and delivering relevant, personalized context, the numbers are increasing day by day.
9. Personalization as the priority :
According to the survey (Smarter HQ) conducted on digital marketers, it has been investigated about the tactics the marketers use to fetch more attention from customers. The survey was conducted on the marketers across different industries, including banks, travel, hospitality, etc.
The key findings of the survey say, "More than 79 % of the retailers are investing in personalization tools as compared to any other industry who focus on content marketing or mass marketing. Personalization is the top priority for retailers.
10. Positive returns on businesses :
According to the epsilon research, more than 80 % of the consumers are likely to purchase from brands that provide personalized experiences. As per the survey of 2017, consumers between the age of 18 to 60 years, appeal more to Personalization.
Around 80 % of the clients are likely to do business with a company that uses Personalization. Approximately 90 percent of consumers prefer Personalization and are likely to make more than 15 transactions in a year with the brand.
11. Growth in revenues :
Personalization has many financial benefits in terms of attaining conversions, lower customer acquisition costs, and revenues. It has been concluded that if a customer visits a website and receives personalized ads on that basis, the product's revenue is likely to increase by more than 40%.
12. Retail personalization statistics :
It is a well-known fact that if you address customers by their names in the campaigns, they will likely convert more and better. Statistics also show that around 75 % of the consumers buy from a retailer that identifies them by their names. Additionally, if the recommendations are based on past purchases and purchase history, the retail sales will uplift by more than 40 %
13. Personalized AI conversations :
Consumers demand quick replies nowadays, and if the brand wants to enhance the engagement rates. They have to provide efficient customer service. Effective communication is the key to propel business growth. AI chatbots have provided this amazing opportunity to businesses to automate the replies. The communication preferences have changed, and hence technology backs it up perfectly via AI chatbots.
More than 69% of the consumers prefer chatbots as they resolve their queries quickly.
14. Benefits of messenger AI :
Chatbots have certainly replaced human agents. On top of it, they provide personalized and more efficient customer service—around 60 % of the people engaged with chatbots last month. Chatbots can save the users' information, such as their past purchases, and can easily be turned into personalized recommendations.
Therefore 6 out of 10 marketers prefer chatbot personalization as an effective way to deliver personalized attention to the visitors.
15. Personalized Facebook chatbots :
Websites or apps, but social media platforms such as the Facebook messenger bot also converses with around 2 billion people who use Facebook every month. Facebook messenger is now delivering personalized experiences to the customers by communicating with them in real-time. It is said to increase the click rates by more than 30 %.
16. SMS marketing statistics:
SMS marketing is an effective medium to engage customers with personalized offers. More than 40 % of the customers reveal that they do not mind if businesses use their previous purchase history to send them customized SMS offers.
Consumers receive more than 10,000 brand messages throughout the day. The audience interacts with the messages which are specifically written for them. Also, SMSes' engagement value is better as people usually read them within 3 minutes after they are sent to them.
17. Loyalty customers' engagement rates :
The rise of mobile commerce has instigated marketers to interact with customers across various channels. In such a scenario, SMS marketing is an effective way to engage new buyers and existing ones. Around 70 % of the loyal customers love to receive personalized SMS updates from their favorite brands.
You can view the power of SMS marketing in these whopping statistics :
The open rates for SMSes are more than 90 %.
More than 50 % of the consumers like to interact and text with their favorite brands.
More than 90 % of messages are read within 2 to 3 minutes.
18. Consumers love to chat :
As we discussed the rise in mobile usage, marketers can easily reach the shoppers on the go as they are always on their devices. Also, more than 50 % of consumers love to chat with the brands they love. The similar stats for the customers want to receive discounts, coupons and offers from their favorite brands.
More than 70% of the loyalty program members chose to receive the updates through SMS. In such a scenario, personalized SMS tends to have more open rates and greater conversions.
19. Personalized Email Marketing :
Email marketing is the most primitive method of engaging users and attaining higher transaction rates. As per a survey conducted, personalized mail gets more open rates; more than 80 % of marketers benefit from email personalization.
The email personalization usually includes the strategies to use a subscriber's name in a subject line. You can also modify the content of the emails based on the demographic factors and other factors you know about them. Marketers can earn more than 6 % of revenue with personalized email content or customized subject lines.
20. Personalized website :
Customers' expectations are already rising up as they want to have a personalized browsing experience similar to the one they have offline. Also, marketers are now able to do it with the back-up and support of technologies. The process certainly requires a deeper understanding of the customers and how to target them. Create engaging on-site experiences according to the specific needs of the audience.
Continue to measure the return on your personalization investment. Also, more than 60 % of the consumers want personalized offers and promotions as they browse.
21. Targeted Pop-ups :
Brands use targeted pop-ups for recovering the abandoned carts. In case a visitor is leaving the website without the purchase, a triggered message would be sent to them as a reminder of the products left in the cart. These personalized popovers have claimed to get more than 10,000 registrations every month.
22. Data based personalized interactions :
Although consumers share their info to get personalized offers, at the same time, they want a security breach on the same. Marketers can vouch for personalized interactions based on data—more than 84 % of customers like being treated as a person and not just a number. AI-driven algorithms have surely helped companies to meet the needs and expectations of customers. It's natural that if a customer is sharing his data, he needs greater service in return for it.
23. Personalized social media ads :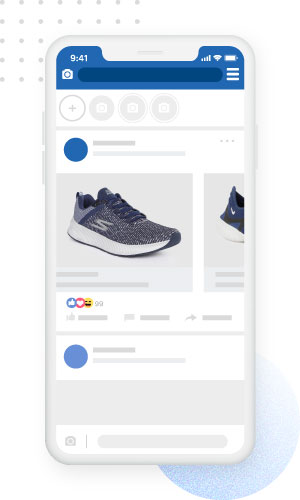 Along with the website personalization, you can target the visitors with personalized ads on social media marketing. Retarget the visitors based on their data and tailor the content as per the users' interactions on your website. The interactions can vary from reading a blog or visit to a specific page.
According to the survey in 2019, more than 70 % of the customers engage with personalized content only.
24. Avoid generic ads :
The rage for personalized branding is so much that the marketers shall avoid bombarding people with generic ads as they find them irrelevant. Around 63 % of the marketers do not like getting engaged with such ads. Therefore, to attract and retain more customers, follow Personalization.
25. B2B and B2C personalization :
More than 80% of the consumers want brands to understand them and know the right time to approach them. Around 70% of the consumers like to pay for a personalized service than the non-personalized ones. One-third of the marketers prioritize Personalization as the prominent strategy.
26. E-commerce personalization :
As per the executives of an e-commerce company, personalization reports accounts to grow revenue by more than 15% to those who are not practicing it. Also, the personalization efforts have influenced their profits by more than 50%.
27. Digital advertising personalization :
More than 80 % of the marketers see valuable and measurable results because of Personalization. The respondents do not like the old strategies and they feel annoyed by them.
28. Birthday emails :
Personalized wishes attract more visitors and prompt them to buy more from you. They feel taken care of and likely to vouch for the discounts & offers on their special days. According to a survey, more than 60% of the visitors are interested in such offers.
29. Retailer statistics :
More than 34 % of the respondents are likely to engage with personalized offers within half an hour of them giving the customized offers. Retailers shall consider such impressions and work on them.
Conclusion
After looking at all the statistics, it is evident that Personalization is not just a bonus discount to the consumers. Still, it is a foundation on which you can form decisions and sound marketing strategies.
Read more: