Progressive Web Apps are a cost-effective medium to provide users with an enhanced customer experience. For many years, the customers live with the following preaching "You need a native app".
However, native apps work well for businesses that want to retain customers and bring in loyal customers. You can give them an optimal mobile experience and communicate with them easily.
On the contrary, the native apps do not allow businesses to engage with the new users who can drop at any time. It is not easy to prompt them to download your app. Progressive web apps emerge as a winner, keeping in mind the value of such customers.
Read this blog to know more about the key PWA statistics that can influence your business decisions.
What are Progressive Web Apps?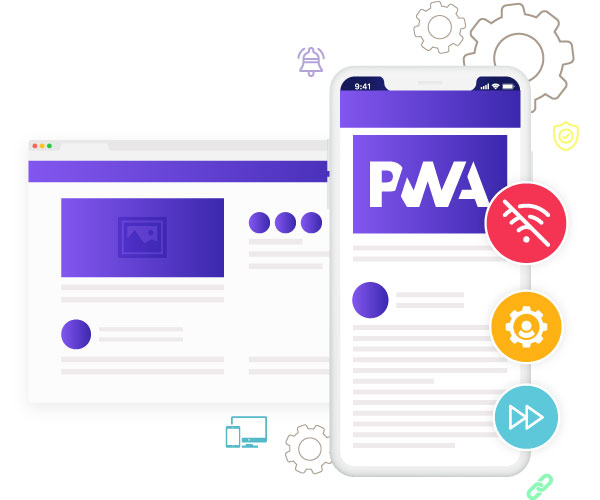 With the increase in Mobile Phone usage by more than 60%, users want a faster browsing experience that is free of any frictions and hindrances. In such a scenario, Progressive Web apps are much faster and efficient. Also, PWA works best not only for e-commerce brands but for new businesses that want to engage users to grow their rankings
PWA apps need no installation and are great for website owners as well. The users can install the websites as apps to their devices' home screens. These apps have unlimited potentialities such as faster loading, offline access, works even in the flickering connectivity issues, background updates, and viable access to the device camera.
Apart from being the first choice of leading companies such as Uber and Pinterest, PWA apps are less time-consuming in terms of their development. A developer needs a JAVASCRIPT code to create them.
Click Here For More What is PWA
To build a PWA, you must meet the following three criteria:
1. HTTPS:
PWAs shall run on servers that are secure such as HTTPS. Their potential lies in the hands of the service worker. Also, one can only use them when you have HTTPS in place.
2. Service worker:
It is a JAVASCRIPT file that runs separately, and it enables the developer to handle the network requests. The process helps to pull off the astounding speed and offline potentialities of Progressive Web Apps.
3. Web App Manifest:
It is a JSON file that describes the app to the browser, which includes the details of the author, description, and resources to run it.
What are The Key Progressive Web Apps Statistics?
Now that we have discussed PWA's benefits, let's discuss the PWA statistics that can influence your decisions. As discussed earlier, Progressive Web Apps are directly linked to the success of your Business. Let us have a look at some of the surprising facts of PWA :
1. The success rates for companies :
Companies that have launched PWA have seen astounding results in increasing organic traffic and higher rates of subscriptions. Below are some of the examples of companies that experienced tremendous growth due to PWA :
Twitter saw more than a 60% increase in pages per session and a more than 70% increase in Tweets. The size of their app was reduced by 97%.
Nikkei saw a rise in organic traffic by three times; subscriptions increased by 58%, daily users increased by 50%.
Hulu replaced the platform-specific desktop experience with PWA. They saw more than a 27% increase in their return visitors.
2. Well-known brands PWA Statistics :
Many well-known brands boosted their conversions and overall revenue rates.
Pinterest: The company saw a boost in customer engagement rates by more than 40%, ad revenue also generated by 44%, and the core engagement value enhanced by 60%.
Forbes: The company saw an increase in users' sessions by 43%, the visibility of ads improved by 20%, and the overall engagement rates enhanced by 100%.
BMW: CTR rates increased by 40%, conversion rates got tripled, and the shopper sessions increased by 160%.
3. PWAs are lightning fast :
Nowadays, consumers require fast loading and browsing experience. If loading takes time, it leads to frustrations, and users will ultimately lose their interest. Well, you can see in the PWA statistics :
More than 50 % of the users feel frustrated due to the slow loading of pages.
As per the sources, pages that load within a few seconds have almost 9% of the bounce rates, and pages that take time for more than 5 seconds have more than 30 % of bounce rates. It clearly shows the importance of PWA.
Conversion rates, therefore, decline if the average loading time increases from 2 to 4 seconds.
Every improvement in the loading time enhances the conversion rates by more than 2%, and hence the revenue rates increase.
4. Push notifications and PWA:
Push notifications are a great customer engagement tool. Earlier native apps were required to send push notifications to the users. Now, if you turn your website into PWA, you can send push notifications from your website. Push notifications are beneficial, and after building a PWA, you can see massive growth in the conversion rates via push notifications.
For example – Lancome saw an increase in their conversion rates via push notifications after they have to build PWA (from 8 to 12) %
5. Growth in returned users :
A leading electronic company in Saudi Arabia saw an increase in sales by more than 100 % after they have turned their website into PWA. Also, these users arrived through web push, and the percentage of users who returned to the website also increased by four times more. Even these users spend two times more time than the usual time spent on the site.
6. PWA and Loyalty programs :
Many well-known brands, such as Starbucks developed PWA to simplify the rendering process for the customers. Also, they would now be able to catch the new users and retain the existing customers through loyalty programs. The user engagement rates increased by 40 %, where users can redeem the rewards, refills, and payment options while making an order through smartphones.
7. Large growth in users :
Jumia, an online marketplace, saw growth in users after developing PWA. As per Google, the company saw a significant increase in conversion rates by more than 33 %. As compared to the native apps, the number of users increased by 12 times. The bounce rates were reduced immediately.
8. Drop-in bounce rates :
The classified ads company OLX.in made it easier for the users to search for specific products and indulge in a great deal with sellers. It experienced higher CTR rates, and the bounce rates dropped by 80%. You can use push notifications even in offline mode.
9. E-commerce PWA statistics :
The Indian e-commerce market landscape changed drastically, and the users' shopping experience got refined to a greater extent with PWA. Users can now browse through different product categories, best discounts, and spend more time on the app. Even if internet connections are not stable in certain regions, people can access the website easily. It increased the time spent by the users on the site by 40%.
10. Average order value :
Looking at the latest trends, the market for health supplements has become more competitive. Keeping the facts in mind, it became relevant for the companies to simplify the checkout process as the websites saw an increase in bounce rates. After turning the website into PWA, the average order value also increased by 20 %.
11. PWA in B2B Companies :
While talking about the PWA companies, the Alibaba group needs no introduction. PWAs are quite responsive and engaging for any e-commerce app. The app was already successful in terms of mobile app launches, but it still needed to improve engagement. PWA was the perfect solution for it. The conversion rates increased by more than 80%.
12. Increase in online transactions :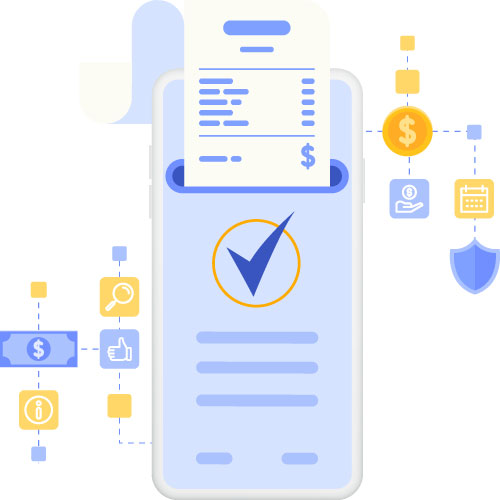 As per research in 2015, the largest retail chain of America, "Target", discovered that most customers began their journey on a mobile device but made a purchase through another device. The company thought of introducing PWA. After the implementation of Progressive Web Apps, the app users increased by a considerable number ( more than 60%), and online transactions also enhanced significantly.
13. GEO-tracking PWA feature :
With PWA's help, a retail giant such as WALMART could be able to integrate both online purchase and delivery choices. The GEO-tracking feature of PWA can track the best-selling items in the users' area. The app could further offer recommendations based on this list. The company could use push notifications to retain the customers and create a loyal customer base by engaging them with superb deals.
14. Video content experience :
Apart from the retailers and e-commerce brands, the news industry also saw a tremendous increase in engagement rates. Financial times PWA is considered one of the best PWAs.
The app looks appealing, quite similar to the traditional newspaper. This publication industry made its transition from a native app to PWA. People could now browse through it even on slow networks making the news being easily accessible to all.
15. Accessibility rates of mobile users :
Infobae switched from its mobile site to PWA in 2017 and saw a massive increase in mobile users as they started accessing the app more. The company decided to make this transition due to the enormous drop-in session duration. Earlier it was just 3 minutes which increased after the PWA app.
16. More app installations :
"Nau" is one of the leading Switzerland news websites, which became quite popular due to flashing news on stations and other public areas. Keeping the popularity in mind, they introduced PWA and saw more than 400 app installations within the first two days of launch.
17. Higher interactivity PWA statistics :
Nikkei, the leading financial newspaper whose daily circulation was more than 3 million, decides to launch its PWA in 2017 to increase higher interactions and boost engagement. As their website was not mobile-friendly, PWA's launch improved the overall loading speed and a better user experience.
18. Retention rates for readers :
The Washington Post published more than 1000 articles daily. The readers complained about the slow loading times on the old mobile app. Once it launched its PWA, it saw a 88% increase in the loading speed, and hence the readers retained more with the app.
19. Job Portals PWA statistics :
Shine is the second leading job portal that allows job seekers to find a suitable job based on their profiles and designations. Once the portal launches its PWA, one can easily filter the jobs as per the skill, department, and industry. Also, the app installation is enhanced by more than 50%.
20. Social community PWA statistics :
Social Community Apps such as tinder adopted an innovative approach to catch more users. In 2017, it invested in the PWA and saw the benefits of turning the app into PWA. The data investment was reduced from 300 MB in native apps to just 3 MB in PWA.
21. Reinvented blogging platform:
Publishing companies such as "Medium" revived the readership with their PWA. Their goal was to revive the blogging platform and to cater to all types of audiences. With its PWA app, the company's subscription-based services have led to the users reading the exclusive content and audio narratives even while they work offline.
22. More impressions per session:
The tech publisher WIRED launched its PWA in 2017. Since its launch, they were able to enhance the speed of the page and reach more than 10 million users. The readership improved, and the impressions per session also increased.
23. Increase in scrolls:
Forbes, a global media company, launched its fully functional PWA in 2017. As a result, it saw more than a 50 % increase in the sessions; scroll depth increased, and also the viewers were able to view the content on the devices as they desire. As the viewers will stay more on the app, they will be able to view the ads. Also, the company worked on personalization factors to increase engagement.
24. Interactive Multimedia :
"The Guardian", which is UK's leading media outlet, launched its Progressive Web App in 2017. The app created a lot of popularity amongst the readers due to highly interactive images and catchy content with faster loading times. It enhanced customer engagement by more than 40%.
25. Real-time scores :
Sports have always been a leading topic globally, whether it's cricket, triathlon competition, or any other sport. The Sports Mole instilled all these features into the website through Progressive Web App. The readers can view video clips, real-time scores, and all the schedules, and the readership rates improved and took a plunge by more than 30%
26. Multi-lingual support :
Travelers worldwide want to know about weather forecasts, and the weather channel is undoubtedly the best companion to give them pertinent information. It provides an average of 40 billion weather forecasts every day. Only 50 % of its viewers used the previous version of the app, which increased after providing forecasts in more than 60 languages.
27. Average views per session:
The slow loading speed can turn off anyone, but Progressive Web Apps have its benefits. It could make a panoramic website such as My Net( which offers an expansive range of content about news, sports, travel, and education) reach a higher level of engagement. Earlier, the readers complained about its low engagement values, which changed after the launch of PWA. The average views per session improved by 15%.
28. Verified and secure browsing :
The rental housing companies such as Padpier have recently launched their PWA, which gives security and easy browsing to the students so that they can find suitable housing for themselves with the right hosts. Students can also find out about the roommates who are working nearby them. The secure browning and room rental experience became possible because of the PWA app.
29. Easy-to-navigate interface :
The PWA apps have made it easier for people to search for desirable products more quickly and easily. The app's easy-to-use interface has made it easier for the users to search faster and have bountiful categories at hand to search from.
30. Secure Profile settings:
Job-hunting apps are generally worried about being overboard by the irrelevant job offers they get. Now with PWA's secure profile setting features, it has become much easier to set their job profiles to anonymous to avoid unsolicited proposals.
The matching process is much faster on PWA apps than on other apps.
31. Avoid irrelevant ads :
If you are searching for rental properties online, you could come across many irrelevant ads of the landlords and other tenants. Now you can easily search for your perfect fit apartments and properties with the real-time updates of PWA apps. According to the survey, more than 30% of the people have found their choice apartments.
32. Automobile companies statistics :
Automobile companies such as Carsales have improved the convenience of the users. Buyers can now search for their cars' choices through different categories such as the body type, brand, price, and other special offers. The possible browsing experience can lead to faster buying of their favorite wheelers.
33. Core engagement rates :
Pinterest is a leading search engine for image sharing since the platform has built its PWA. It was capable of expanding the audience base. The earlier version of the app was of more than 650 kb size, but the newer version is only 150 KB. The subscribers also now have to wait only for a few seconds to reload the UI, which earlier was more than 20 seconds.
34. Retention on social media platforms :
The telegram Was launched in 2013 as an instant messaging platform. People liked it due to its compatibility with the different devices, and due to this fact, more than 100 million people actively used it. Since the company launched its PWA, the users' session has increased, and the retention rates hiked up by 50 %.
35. Reduce data consumption :
Twitter Lite launched its PWA in 2017, and as the primary goal of PWA is to improve the users' engagement, the company was aware that the daily users of the popular platform check their accounts daily. As the company launched Twitter lite, the data consumption reduced, and user engagement improved 5 seconds more on a 3G network. The page views in a session increased by 65% and the bounce rates also decreased.
36. Travel & hospitality industry :
The travel companies also saw tremendous growth in the visitor count since the launch of the PWA app. Airbnb is a popular name in the hospitality industry that provides arrangements for tourists. When the company launched its PWA, it got excellent results in more than 80 million visitors every month, usually from the app.
37. Ride-hailing companies PWA statistics :
Uber is a go-getter app for daily commuters as well as travelers. When the company launched its PWA in 2019, it made it easier for commuters to access the app even on weaker networks. Also, it only took 50 KB of storage. Now users can easily book their rides with one tap of their mobile devices.
38. Entertainment companies :
Now learning guitar or any other instrument is as easy as tapping on a phone. The entertainment apps such as the Soundslice app synchronizes musical notation with real audio. A user can change the pitch according to his vocals and do other fun stuff. Such interactive designs could only have turned out to be possible with PWA for music lovers.
Conclusion :
Above were some of the surprising PWA statistics that helped the brands reap out many benefits are not the above facts. The blog must have inspired you to turn your website into PWA; if it does, then go for it to increase user engagement and a lot of other things.
Also Read: