Push notifications are transforming the trends of engaging users at a higher rate as compared to other mediums. i.e. Email or SMS. The feasible functionalities of push notifications make it an effective medium for targeting users. On one hand, you can get higher conversion rates. On the other hand, it is a permission-oriented medium which makes it all more preferable for the marketers to adapt it as a marketing medium.
These power-packed characteristics of push notifications work as a magic potion for marketers.
Let's have a look at its other dimensions that makes it ideal for any marketer to adapt it as a marketing medium :
Push Notifications Marketing Tactics
1. Allow users to choose or deny
Push notifications give your users the power to either have access to these notifications or they can deny the permissions outrightly. Also, make sure the opt-in messages convey the type of messages which users are expecting to see. If they don't know its end purpose then how would it benefit you and your push campaign?
2. Add subscribers with a single click
Push notifications have the ability to drive subscribers instantly. One added advantage of these notifications is that they don't require the personal info of a user. Therefore, you can easily engage the users by asking them permission to subscribe to these notifications.
3. Earn greater click-through rates
You can target your subscribers through personalized and triggered push messages. You can attract and entice users by sending them exciting offers and deals. The main aim of push notifications is to make them clickable so as to earn greater click-through rates.
4. Maximum Lead captures
Generally, businesses capture leads by asking users personal info which they feel reluctant to give away. On the other hand, push notifications let you capture leads with a minuscule procedure of asking permission from the users.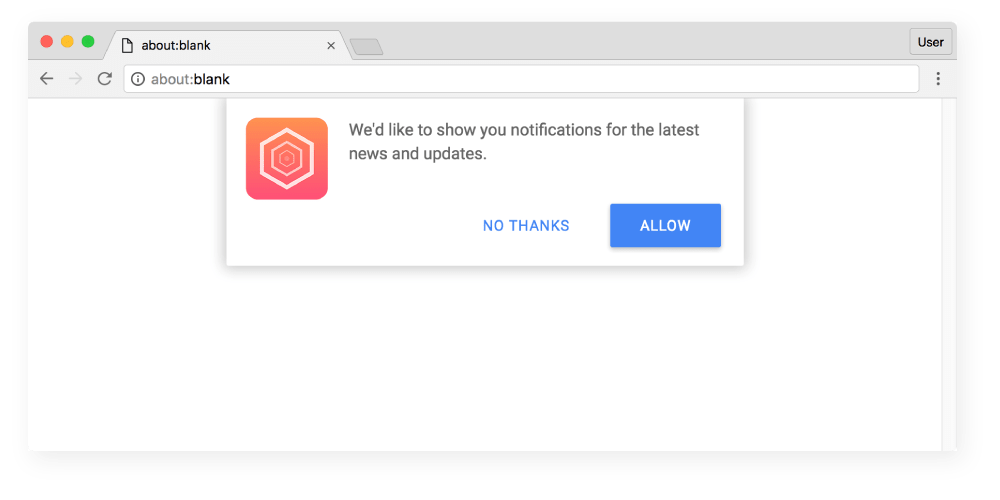 5. Retain your customers
Push notification is a great way to retain your customers. In spite of waiting for your customers to visit your website or direct to your landing page. You can send notifications to the user's browser so that he can click and directly arrives at your website. Also, push notification enables you to engage the users with exciting offers.
6. Be accessible to a wide audience
Push notification reduces your burden to chuck off with the contact details visitors fill in your website. It allows you to create an audience that is actually interested in your updates. As push notifications are usually sent on a browser's device, reaching a wide audience through multiple browsers is easy.
7. Process is time-saving
Sending a push notification is not time-consuming as compared to drafting an email or newsletter to fetch your customer's attention. You just need to be clear and concise in your message so that it can grab your user's eyeballs which is not time-consuming at all.
8. Connect at the right time
Push notifications are the real-time messages with which you can fetch instant responses from the users. Also, you can automate notifications for campaigns, set up notifications on the basis of geographies and time zones that your target audience can follow.
9. Improve outreach
Push notifications have better accessibility in comparison to emails and SMS. They are sent to a user's desktop in order to fetch their attention.
10. Remove dependency on mobile apps
The push campaign doesn't need a separate app to engage with the audience. You can straight away send it to your users or subscribers on their device or browser and get higher response rates.
Push notifications are an effective and prominent marketing strategy for businesses. Engage your users with relevant and timely notification messages who are investing interest in your business is a sound business strategy. You can use push notifications to fetch and retain customers through careful planning and rightful focus on your business goals.
FAQ's
1. How effective are push notifications?
When compared to mediums like SMS and email, push notifications have higher engagement and conversion rates. This permission-oriented medium includes other feasible functionalities too that make it highly effective.
2. What are the attractive features of push notifications?
Push notifications allow user opt-in, are time-saving, accessible to a wide audience, earn higher CTR, capture maximum leads, and help connect to the right audience and retain customers.
3. Why are push notifications so important?
Push notifications are a fast and efficient way to target and communicate with the right audience, initiate user engagement, re-engage/retain users, increase conversions, track actionable metrics, and enhance brand consistency. 
Also Read: