Right from the notification, you receive the first thing when you wake up, to emails with offers. Everything in the present day is automated!
After all, who doesn't want to make their tasks easier? No one will disagree with this.
As a business owner, you would've come across the term marketing automation ample times. Nowadays, most businesses are leveraging the benefit of marketing automation software . They have not just transformed the way businesses perform, but also form a crucial aspect of the customer relationship.
The popularity of marketing automation software has increased. But, with the increase in the choice tags the confusion of opting for the suitable one.
To narrow down the list, we've compiled a list of the 20 best marketing automation software for your business in 2023.
What is Marketing Automation?
To keep ahead of your competitors, every digital marketer needs software that helps in simplifying their tasks such as engaging potential customers, fetching new ones, knowing user's feedback, tracking key metrics- conversion rates and revenues, and so on.
Marketing Automation Software helps you do all this and more. But for a clear understanding of what it is – Let's define it first.
"Marketing automation is a type of software that enables companies to target customers with automated marketing messages across channels, including email, websites, social media, text messages to generate sales lead."
The purpose is to remove the chaos of repetitive tasks and increase the efficiency of workflow.
What All Can You Do Through Marketing Automation Software?
1. Email marketing
Create an automated email responder series. Engage your users with automated messages when they act on your website.
2. Landing page creation
Create your marketing campaigns quickly with pre-existing templates.
3. Cross-channel marketing campaigns
Marketing automation tools help you in managing all your social media campaigns within a single dashboard. Also, you can know the key metrics of your campaigns that too, in real-time.
4. Lead generation
Marketing automation tools such as A/B testing and heatmaps enable you to generate leads by displaying the best version of your landing page with data analytics.
5. Segmentation
Segment your leads based on demographic, geographic, and behavioral factors. Engage them further through automated email and SMS campaigns.
6. Lead nurturing and scoring
Use automation tools such as CRM and get lead scoring algorithms. Apply them further to engage potential buyers.
20 best marketing automation software you can opt for!
1. NotifyVisitors:
NotifyVisitors is the ultimate all-in-one marketing automation platform. Whether it be sending emails or tracking customer journeys, we do it all for you. Here are the features:
Visualization of the automation journey
Tracking and rating customer's actions
Sending personalized emails
Converting website traffic into sales
Automatic product recommendation to customers
Nurturing signups and leads
Fostering engagement
2. Hubspot: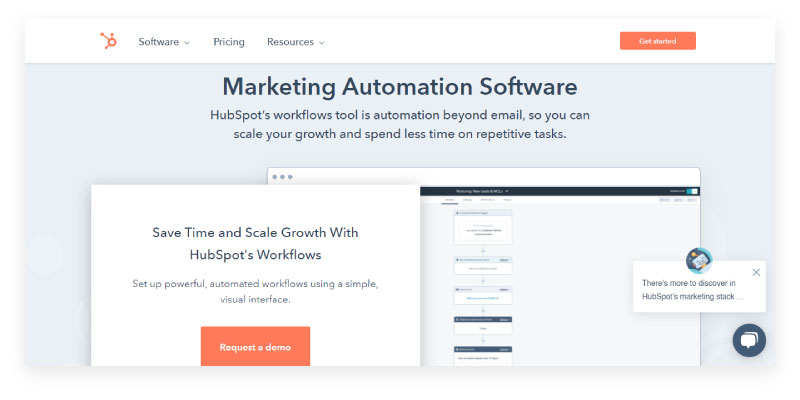 Every marketer has heard of this inbound marketing tool. If you want to turn your leads in your favor, this is just the perfect tool for content marketing. You can deliver value to your prospects with this one. It also provides the features of A/B testing, user roles, smart content, and integration with different platforms. You can purchase their plan starting just from $45, which comes with free tools.
3. Pardot: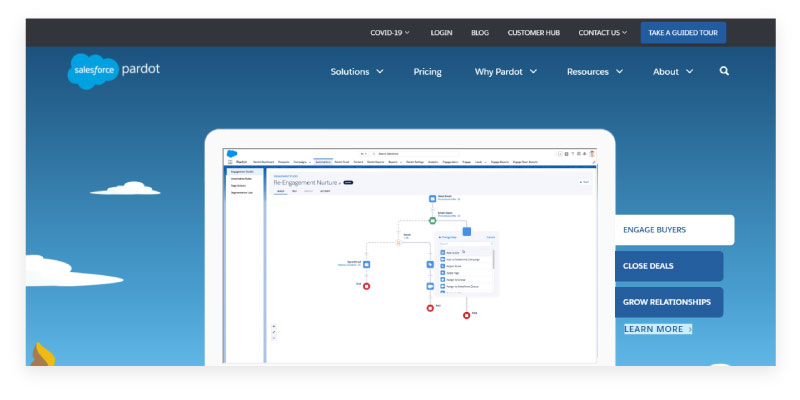 Marketing analytics play an important role in understanding how your marketing strategies are working. Pardot is the right tool that takes note of the performance and helps in leveling up the engagement. For the sales team having short cycles, this is the right tool.
Their pricing of growth plans starts from $1250/month. So, if you are really invested in understanding the growth parameters, you can opt for this one.
4. Marketo: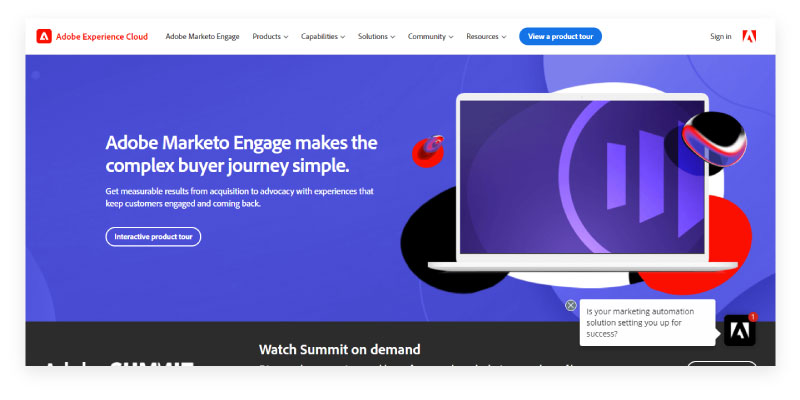 Do you want to drive revenue and engagement for your business? Marketo is to your rescue. This marketing automation software is cloud-based easing the working methodologies. It works well for both small and large companies allowing them to build customer relationships.
Moreover, to understand its working better, they also provide the option of availing of a free trial. So, why not automate the lead nurturing process?
5. AdRoll: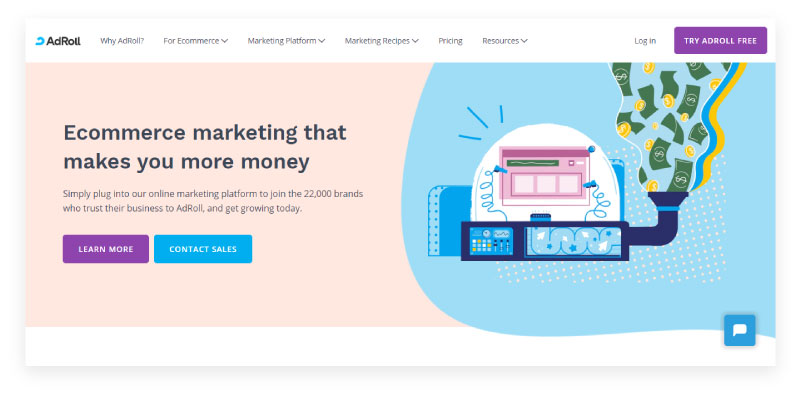 How do you retarget your customers and prospect leads? AdRoll helps you with it. It offers capabilities of cross-platform retargeting allowing a customized experience to users. This dramatically increases the efficiency of marketing strategies. The key features they offer are LiquidAds, transparent analytics among others.
They provide a free plan which has limited features and can further be expanded.
6. Oracle Eloqua: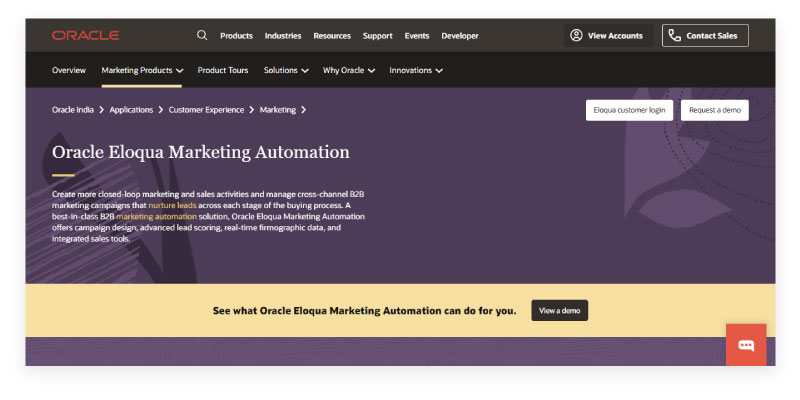 It is mainly a B2B cross-channel platform. With this platform, you can seamlessly plan your marketing automation campaigns. Alongside, it also provides personalization. They provide ample lead management tools helping with audience segmentation. Further, you can also track the reports based on the buyer's journey.
7. Bizible: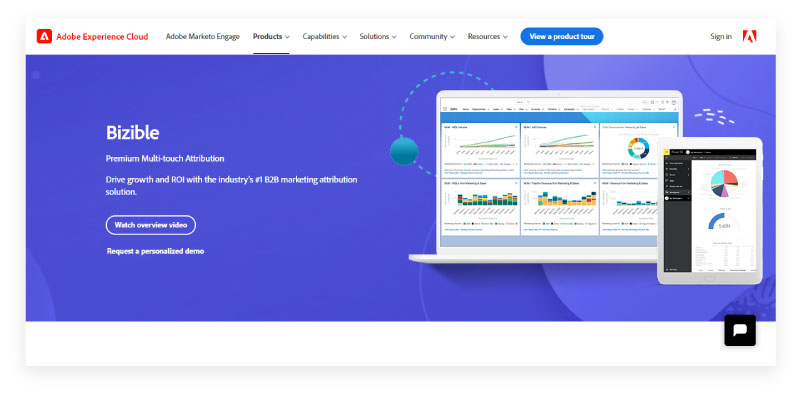 This platform bridges the gap between sales and marketing. It provides the option of using multichannel marketing metrics. The major features they offer include ad content, UTM parameters, custom reports, and others. Following this, you can also keep track of the interactions that take place in your marketing strategies.
8. Act-on: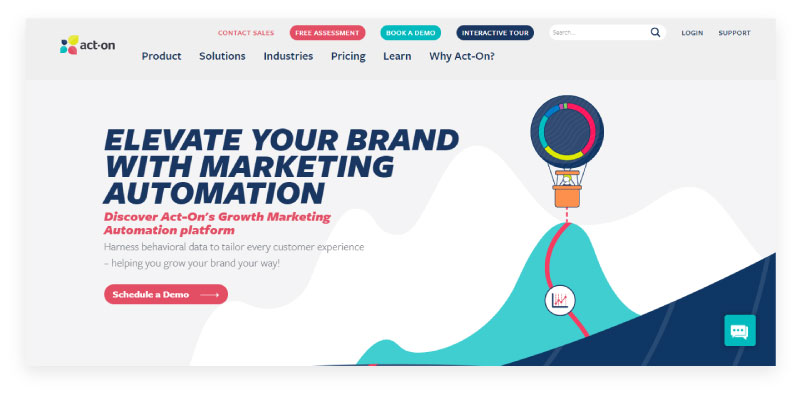 Lead nurturing is quintessential to convert them into potential customers. The cloud-based platform of act-on allows connecting the inbound and outbound marketing leads. This tool helps in maximizing brand revenue. After all, the more conversions, the higher will be the sales associated.
The pricing of the professional package starts at the price of $900/month. You can further purchase higher plans based on your requirements.
9. ConstantContact: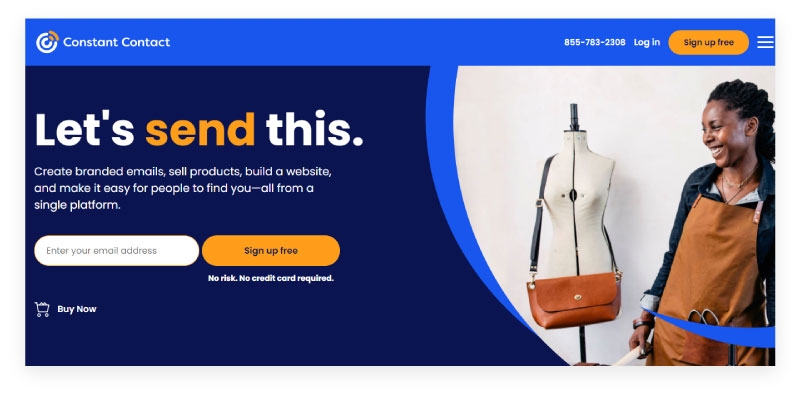 If you are a small business and are planning to kickstart email marketing, this tool is for you. It provides the features of creating automated drip campaigns. Alongside, you can even design emails, segment audiences, and automatically send follow-up messages.
It has everything that you need for a well-devised email marketing plan. Its pricing range is $20-$335/month.
10. LeadSquared: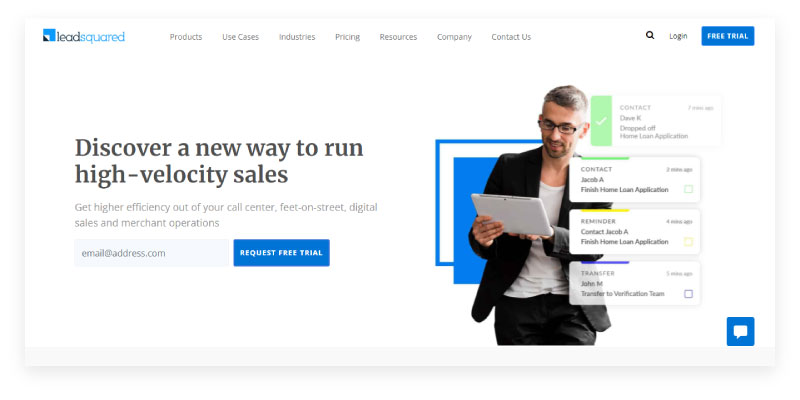 If you want to integrate CRM functionality with marketing automation, this one offers it to you at an affordable price. It works well to push the leads down the sales funnel and boosts its velocity. Moreover, it also focuses on the bounce rates, thereby improving them. The key features they offer include automated workflows, drip marketing, and professional customer support.
11. Informed: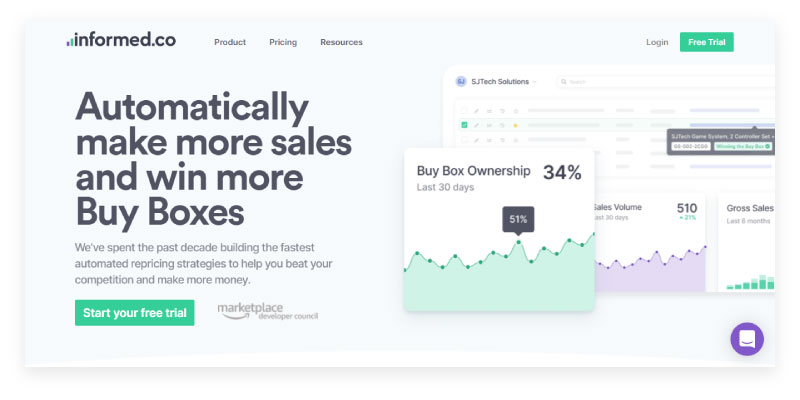 How do you optimize your pricing model? With this pricing automation software in hand, you can understand the competitor's prices and changes. This tool works well for all eCommerce businesses and sellers. AI-power suggestions make the repricing process even easier.
12. Salesfusion: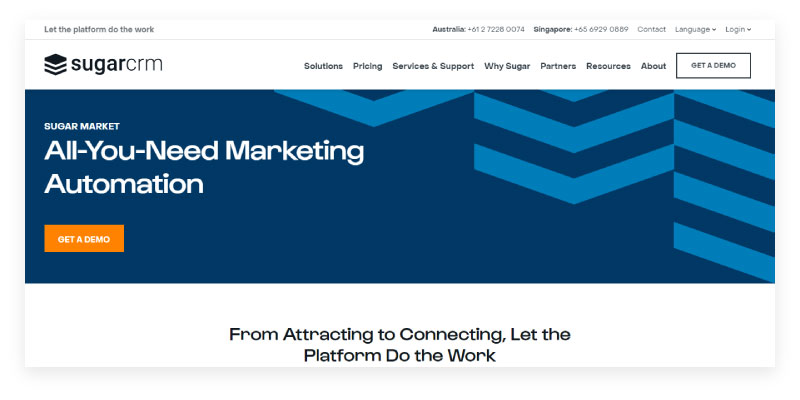 Do you want to maximize your resources to the maximum capacity? Salesforce helps with that. It is a well-known tool for the execution of sales campaigns providing round-the-clock assistance to users. With an array of tools, it further helps with processing and management.
13. iContact: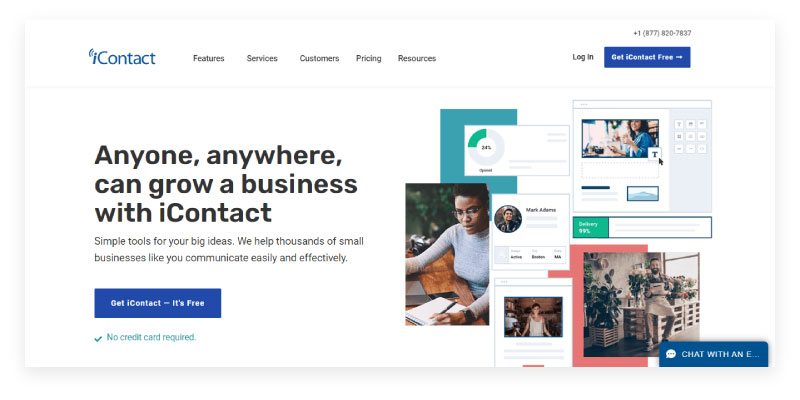 It is one of the most affordable systems with plenty of tools to target the leads. Its core function involves campaign management. It tweaks the end-to-end user experience followed by lead nurturing. Alongside, it also provides social media management tools and salesforce integration. 
14. GreenRope: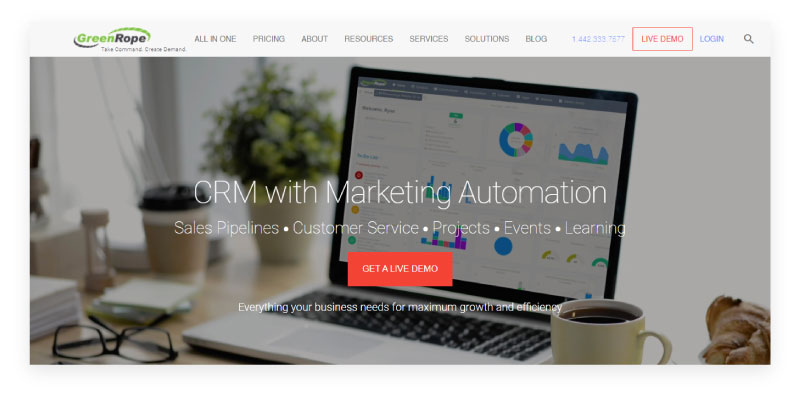 This marketing automation software helps you create the ultimate dashboard for your business. From marketing automation to CRM, it helps in putting everything in one place. You can visualize all business aspects and take key business decisions through this one.
15. Mailchimp: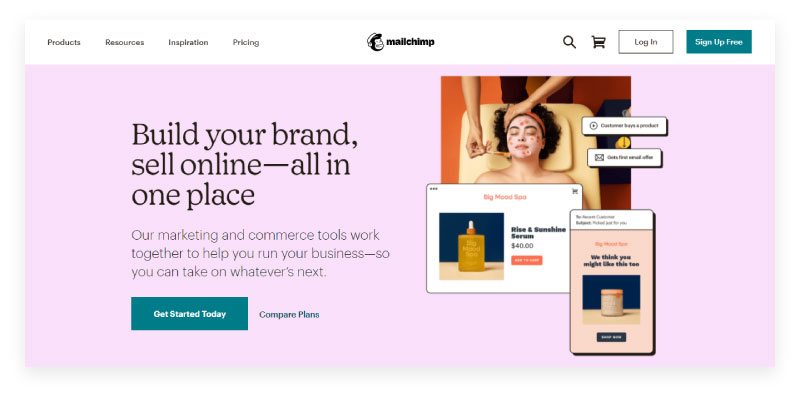 Email marketing simplified. Right from designing to running your marketing campaigns, Mailchimp has it all. Whether you are a startup or a well-established business, it is compatible with all. Further, they also allow sending free emails to a certain limit. And if you want to expand, you can purchase their plans.
16. Prospect.io: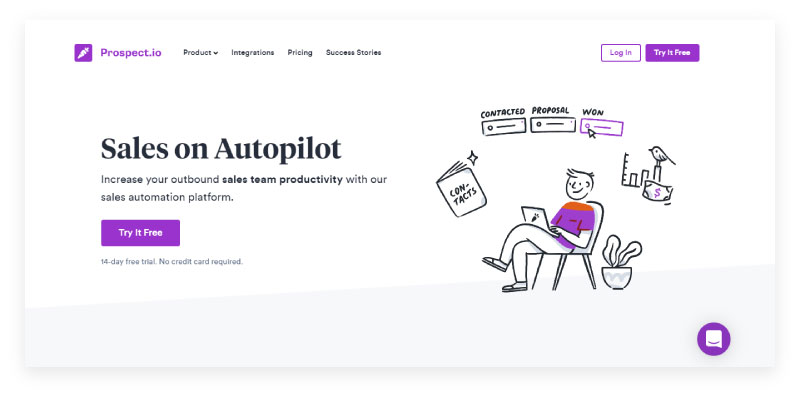 This one is a complete automation platform for sales. It provides a set of tools to carry out outbound automation for your business effectively. Moreover, with this, you can create multi-touch drip campaigns. These allow personalized follow-ups for the customers.
17. InfusionSoft: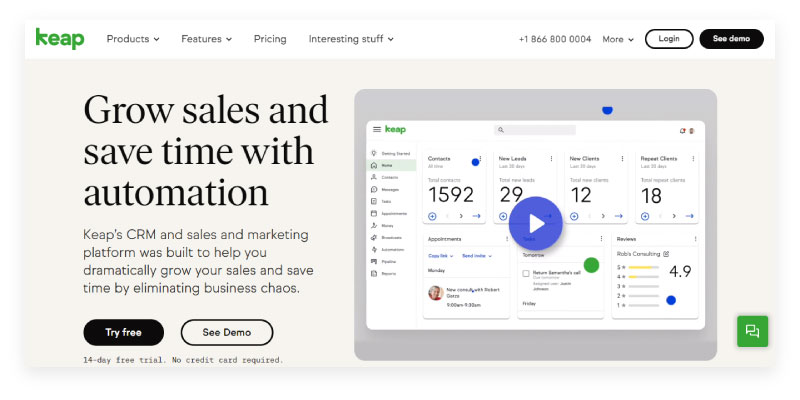 It is surely a trusted one among small businesses and solopreneurs. With a well-developed UI and functionality, its campaign builder allows you to achieve the marketing goals easily. It also supports advanced logic thereby allowing custom-tailored decisions.
18. ActiveCampaign: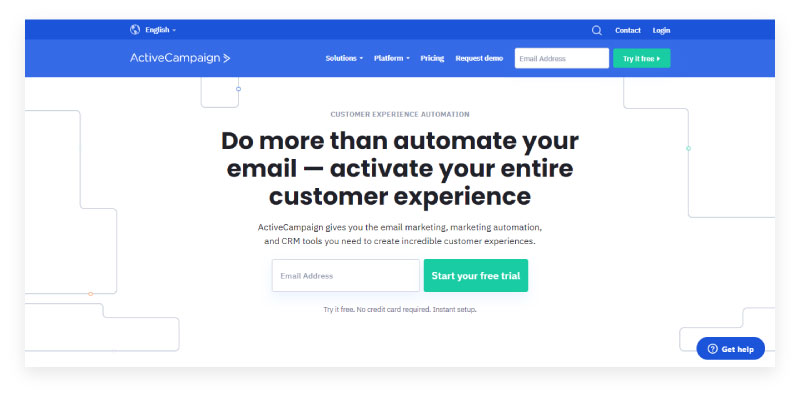 With an easy-to-use dashboard, this marketing automation platform allows your business to thrive. You can easily access all features from a single dashboard. This further helps in leveraging data over a digital landscape. With a complete toolkit of features, you can thereby streamline all your efforts.
19. Coschedule: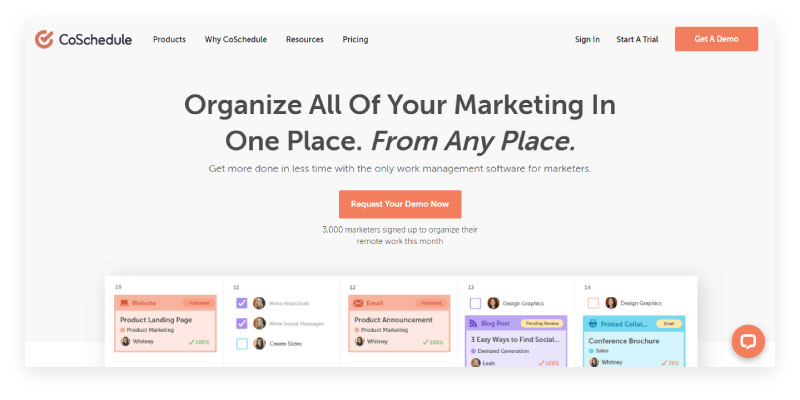 How do you plan and strategize your social media content? One of the best ways is by mapping out all the content in advance. CoSchedule makes it easy to plan your social media. This also allows you to have an overview of analytics and how people are reacting to your content.
20. Buffer: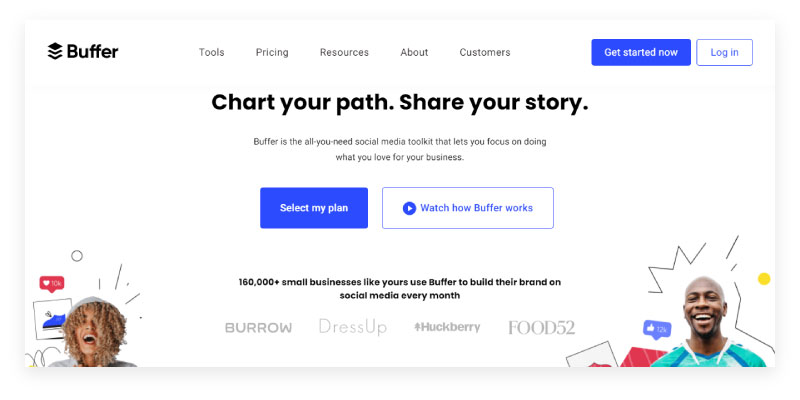 If you have a digital brand and want to grow through social media, this tool can be a big support. This scheduling tool reflects how brands can use socials to grow their reach and reputation. Further, it also allows you to create content to work with modern organizations.
Conclusion:
Once you have the list of the best marketing automation software in hand, you know which one will work in your favor. So, why not explore your business capabilities and get started!