While starting a business, one needs to have a well-organized plan. It must be the integration of ideas into the execution of strategies. But how does the business expand? The one word for this is "Marketing".
There is no denying the fact that businesses run on well-planned marketing strategies. One of the common things heard is multichannel marketing. Before explaining it further, consider a scenario.
When you start a well-established business, you want to expand it across the globe. How will you do that? The simple answer is increasing customer base and publicity.
The general term for this is marketing. Imagine doing the same thing in the digital world. Marketing across various digital media platforms. This is what a multichannel marketing scenario is all about. 

What is Multichannel Marketing?

Multichannel marketing is the integration of traditional marketing and digital marketing. It focuses on marketing the products both through offline methods and online platforms. It also depends on the target audience.
It is the marketing across various channels and platforms, both through direct and indirect methods. People usually confuse multichannel marketing with omnichannel marketing. Omnichannel marketing aims at keeping the customer at its centre. While this is not the case with multichannel marketing.

Challenges of multichannel marketing
It focuses on providing customers with a wide choice of platforms to buy what they want with ease. The more online presence your business has, the easier it becomes to gain recognition. It is not as easy as it seems. By putting your business up on the web does not mean that you are done and dusted.
With every technology and technique comes a set of challenges. And so does this one. The various challenges that one has to face in multichannel marketing include:
Managing the channels: It isn't easy to manage the cross-channels and platforms. To manage the channels, the marketers need to track the customer response. It helps in the integration of the right strategies.


Time and cost: Marketing is not a cheap affair. A proper team with changing strategies to adapt to the target audience is essential. And this comes with a lot of time and high cost. No wonder it is good to have a presence across various channels.

But one must also remember the management strategies and budget. Do not go overboard with the costs all at once.


Channel preference: You cannot focus and rely on one channel in multichannel marketing, even if you can generate the best out of that. While some companies may have a stronger offline impact, others will have a better online impact. This makes it essential to make all channels the priority to expand the customer base.
Best Practices to Plans and Deploy Multichannel Marketing
Nothing comes in handy. You need to have a proper plan and strategy to avoid wasting your time and energy. Technology is growing, and so, to establish your business, you need to be active. Take informed and proper decisions.
According to the statistics, consumers switch the screen every other second. You need to follow proper strategies to win this digital game. The various strategies that you can deploy include:

1. Tracking user activity:

We can track every action of the consumer on the web. Marketers must have a proper database of multichannel marketing to increase engagement with the customers: Deploying The Best Marketing Strategies – Google Docs. About 50% of the companies have their online presence on over 8 platforms.
Tracking user activity becomes difficult with customers denying interruption in privacy. But, you can access the information through browsing fingerprints and progressive profiling. This allows for getting the required information.
2. Target audience:

Focus your channels according to the audience. You can't develop an e-commerce base on LinkedIn. For e-commerce, marketing the products on social media sites is a better option. Whatever channels you choose, make sure they help you grow and attract leads.
The right target audience helps you in increasing customer activity. To grow any business, you need to follow the three steps:

Customer acquisition
Marketing
Customer retention
Once you have a clear idea of the audience, you can enhance the user experience and marketing base.
3. Improve customer relationship management (CRM):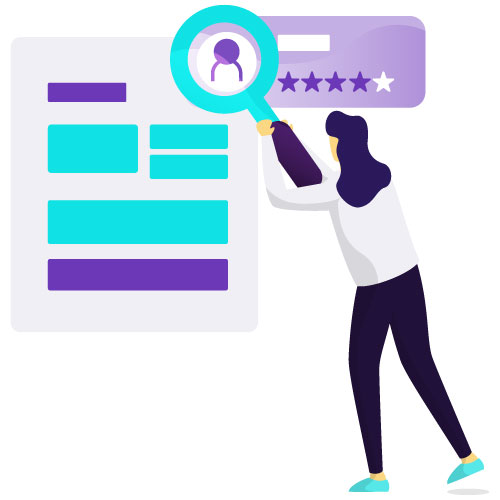 All the efforts go in vain if they do not target the campaign to the right audience. Most marketers find multichannel marketing difficult. It is because they can not develop a good CRM and marketing automation strategy. Keep a close track of customer movement across various channels. This helps in improving sales and conversions.
4. Re-targeting:

Re-targeting helps in lead generation. Depending on the customer's past activities, you can use dynamic retargeting. This tempts the customers to buy the products. Delivering a personalized message or ads increases the relevance of marketing. This also increases customer engagement and improves CTR (click-through rate).
5. Communicate:

There are separate teams for all the tasks in every company, All teams must interact and plan out strategies that work well on several platforms. Images and videos work well on social media, while well-written content is the key for emails. Coordinate and collaborate to bring the best.  The teams include social media marketing, email marketing, content marketing team, etc.  
6. Content:

It is important to create high-quality content for the right branding strategies. Nothing can substitute the power of content. It helps in everything, from customer engagement to marketing.
7. Customer experience:

At the end, an enhanced and seamless customer experience matters. Customers expect the best, be it offline stores or online platforms. A personalized experience helping them get what they want is a cherry on the top.
All the big brands have their name because they always focus on their customers. Take regular feedback and track using Google Analytics. This helps in getting an idea of the platforms the customers have their presence. 
Which Businesses Use Multichannel Marketing?
It is beneficial for both small and large businesses. But it works better for startups and small-scale businesses. This is because of the confined target audience and engagement. While with large businesses, it works only if targeted for a particular market. Multichannel marketing might not be as effective With the businesses scattered across different platforms. It even works well to develop a good customer-engagement and acquisition plan.
All businesses must maintain consistency across various platforms. This is essential for growth and successful business marketing.
Conclusion
With the vast number of marketing trends and strategies, multichannel works only if used the right way. We at NotifyVisitors help you engage with your customers, marketing your products. So, whether you have an offline or online business, you need not worry. We develop the right strategies, catering to the target audience.