Engage and Understand each
Customer in the most effective ways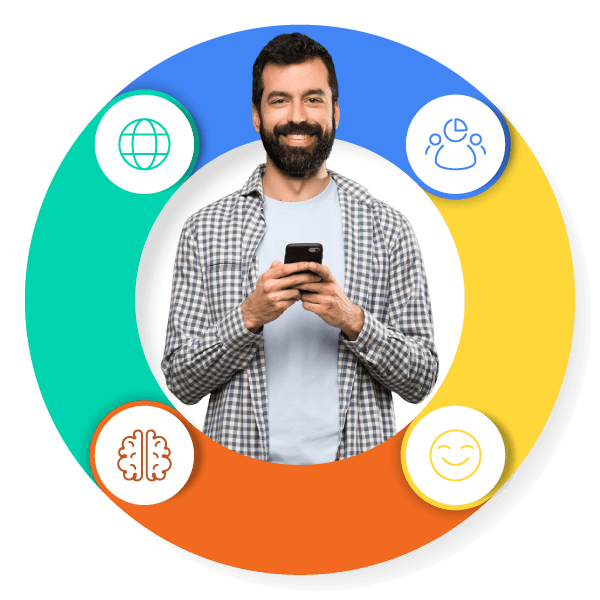 Categorize users based on their behavior, geography, technology and many more. Get valuable and actionable insights from segment and personalise your strategies for each segment.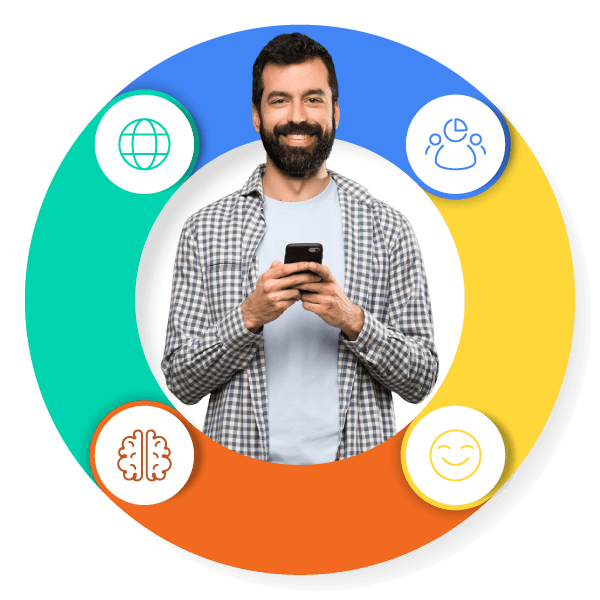 Trusted By
20,000+

Customers
Categorize Personalise and Target
Create real time updated user's segments based on user's personal and behavioural data.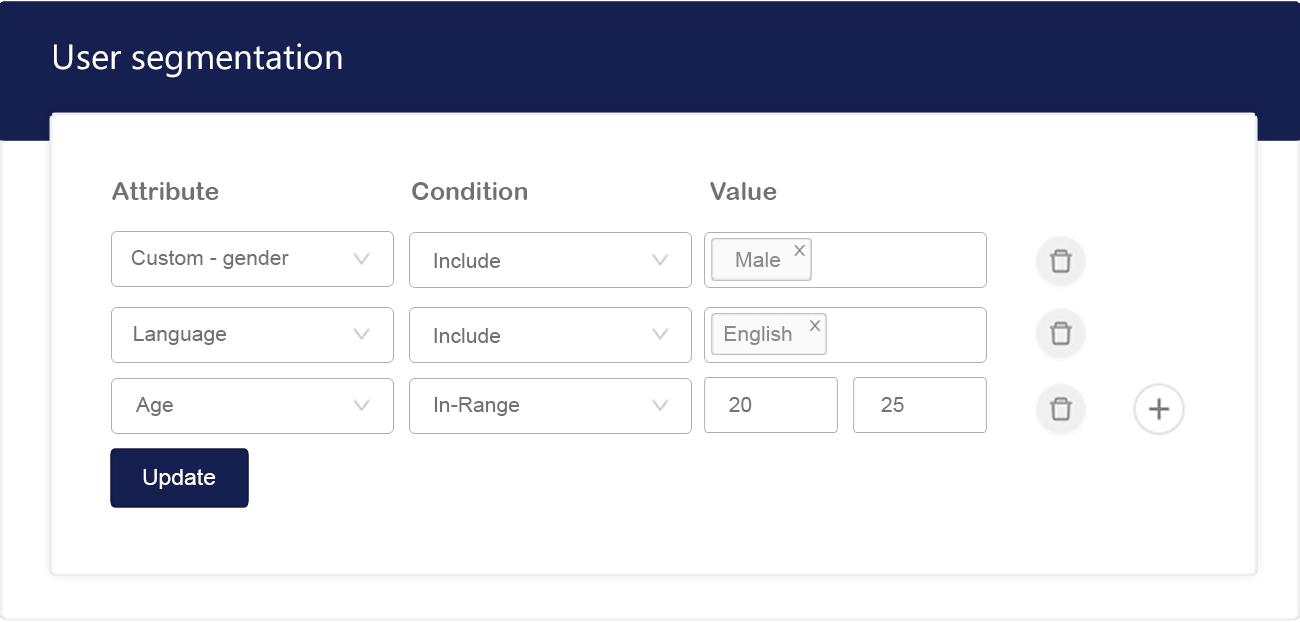 Create segment based on user's profile such as user's age, their profession, rank, company, education and with many more custom criteria.
Group your users in different segment based on their location like country, city, region or with longitude and latitude range
Group your users on the basis of their activity. Like create a segment where users who did event SIGNUP but did not perform event PURCHASE.
Create segment based on devices, your user's using such as desktop, mobile, tablet or based on browser such as chrome, mozilla, safari etc.
Full profile view of each user
Get detailed information of each user like their personal info, the devices user used, his reachability, and user timeline where you can see all the events he did.
Get valuable and actionable insights from every segment
Understand your segment with the help of detailed analytics and know your users in that segment with full profile information
Full list of Known and Unknown users in segment. you can see full profile of each known user.
Daily stats of users entering and exiting from your segment.
See full list of campaigns send to segment over a period of time. You can duplicate , delete and edit the campaigns.
You can see how many users in particular segment is subscribed to push notification or to email and sms so that you can target them with maximum reachability.