A Start-up Guide to Email Marketing

Meeting the needs of the audience for any service or product is the ultimate goal of every business. Email Marketing provides a well-defined platform for the same. The information about the business can be quickly passed on from the business to the customers with just a click.

1. What is Email Marketing?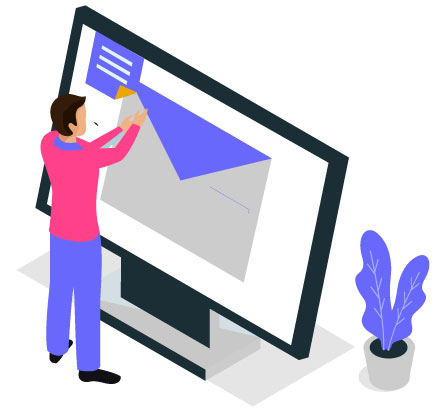 It is used to build a bond between the company and its audience. It is used to send promotional messages of your products or services to a large number of people in one click. With a properly designed flow of sending emails, the audience can be easily converted into potential customers.
You need to be very authentic with the content of the email. As people nowadays are surrounded by advertisements. The email must be perfect in your eyes, but for users, it is just like any other mail resting in their id.
Building a list of target audiences plays a major role in segregating the audience. Email marketing was used even before the world wide web was introduced.
Click Here to dig deeper into What is email marketing?
2. What are the Strategies of email marketing?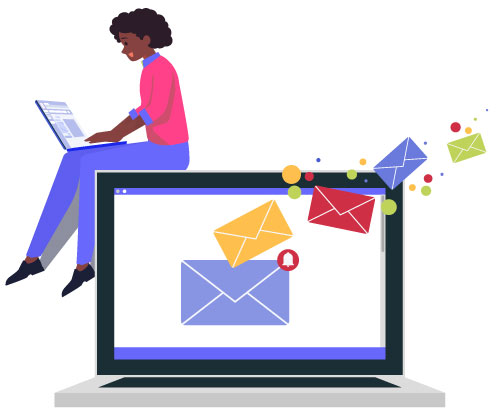 Email marketing is ranked as the most efficient marketing channel. It left social media, SEO, and even affiliated marketing behind. Even after an exponential increase in the number of people using social media, email marketing is holding its position on the top. So, one should know how email marketing can be built. Let us learn about the best way to do it!

Click Here to learn about the Strategies of email marketing.
3. What are the benefits of Email Marketing?
Some major benefits of email marketing are mentioned below: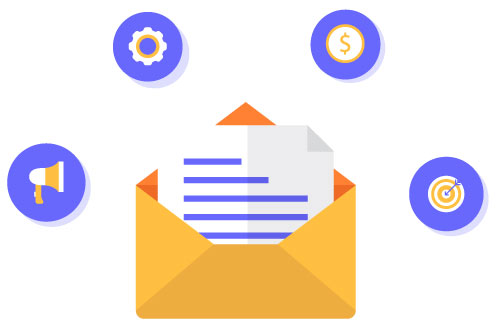 Affordable: One can use tools like PeppyBiz that provides several services linked with email marketing. The price depends on every tool and the audience you're targeting. You can also try the free trial of PeppyBiz once and then buy it.


Overall Access: You handle the overall access of all the email marketing, so you can swing it the way you want to. You can design the campaign the way you feel.


Target Audience Accuracy: Build your target audience by telling them to subscribe to your emails. This way, you'll be sending mail to only those people who are genuinely interested in your brand. This will save the cost-cutting, and lesser hard work will give a huge amount of profits.
Click Here to know more about the Benefits of email marketing.
4. What is email marketing automation?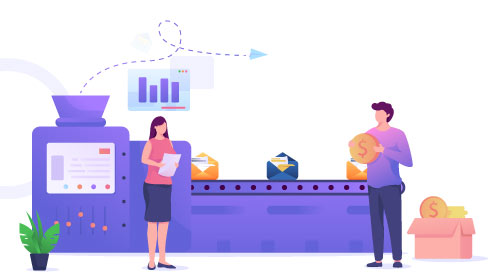 It is a smart work move adapted by almost every other business. It looks out for the customer's needs and sends the most appropriate personalized email at the desired time.
Marketing can be done by creating divided lists for every customer type, increasing coherency, working on engagement, etc.
Click Here to know more about – Email marketing automation
5. Why is Email Marketing important?
Email marketing provides the ability to create a connection between the marketer and the buyer. It provides an opportunity to communicate with the customers, past customers directly, and leads too. Delivering the apt information to the leads can make email marketing the most impactful way for sales.
Click Here to know Why email marketing is essential.
6. What is an Email Newsletter?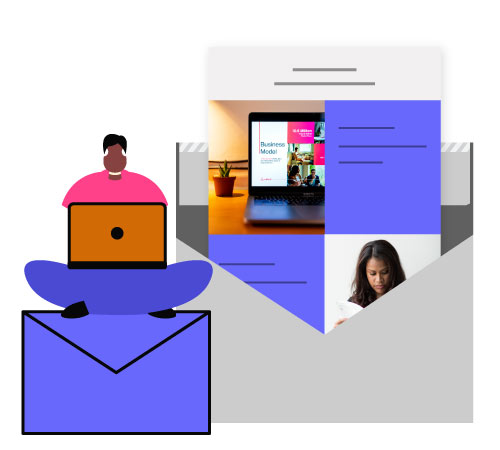 It is a regular email usually sent monthly that informs the customers about various topics. These topics include the latest trends, news, tips, or updates related to the company's service. One can also promote new services or products launched by the firm. A newsletter is more on the creative side, so one should include the most informative yet attractive knowledge in it.

Click Here to know more about – Email Newsletter.
7. What is an Email Marketing Campaign?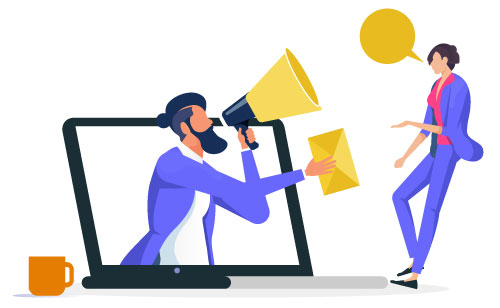 Campaigns include packets of emails sent at a specific time for a single purpose. These purposes can include marketing a product, informing about sales, signing up for a webinar, and much more. The call of action should be perfectly defined in the campaign so that it can grab the attention of the reader.

Click Here to know more about – Email Marketing Campaign
8. What are the Best Email Subject Lines?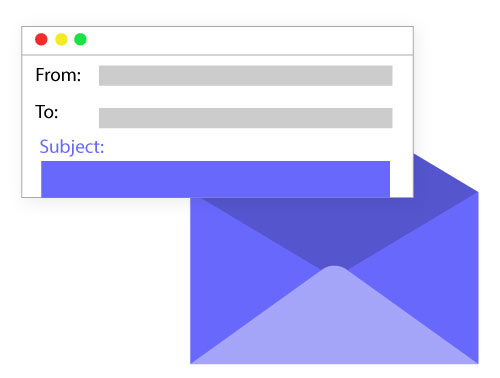 A bad subject line is the biggest part of a failed campaign. One should learn about subject lines and make them attractive. It is an essential part of the email. Make sure to make it relevant and enhance by taking reviews.

To know more about the best email subject lines,
Click Here to get some Best email subject lines
9. What is an Email Marketing funnel?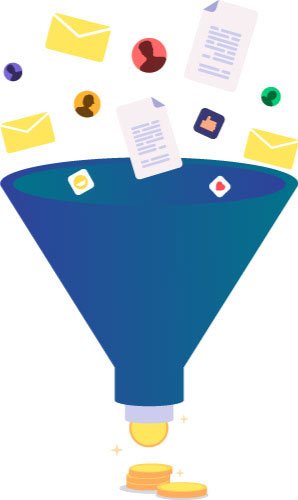 It is a process of conversions. It tells how a normal subscriber of the business can turn into a customer. This can be done through promotional or user-friendly emails. There is a 4 stage life cycle that includes :
Engagement of audience
Exploring their interests
Making the customers purchase
Retaining them for longer
Click Here to learn more about – Email marketing funnel
10. What are Email Marketing statistics?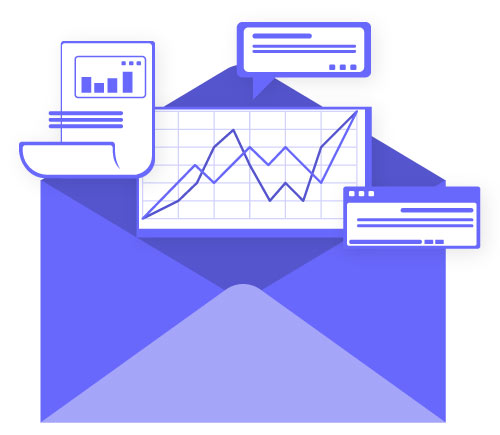 When a business has limited sources, then keeping an eye on the statistics plays a major role. The email marketing statistics can be measured and taken care of in the following sectors of the business. It includes business to business, business to customers, volume, Spam, and segmentation statistics.
Click Here for more Email marketing statistics
11. What is an Email marketing template?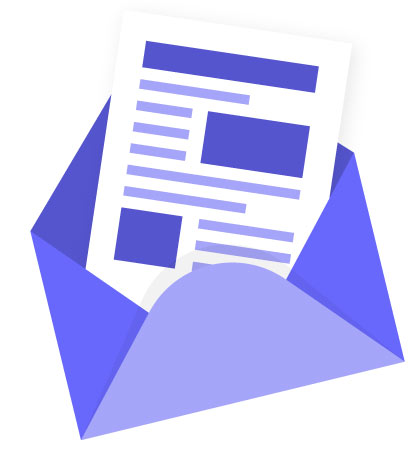 Email templates make the work simpler and save time as one doesn't have to write the same email again and again. You can easily save images, links, and basic texts and use them in the future. Templates provide a defined structure of the mail where you can change a few points of the mail and send them to the leads.

Click Here for some awesome Email marketing templates
12. What is the best email marketing software?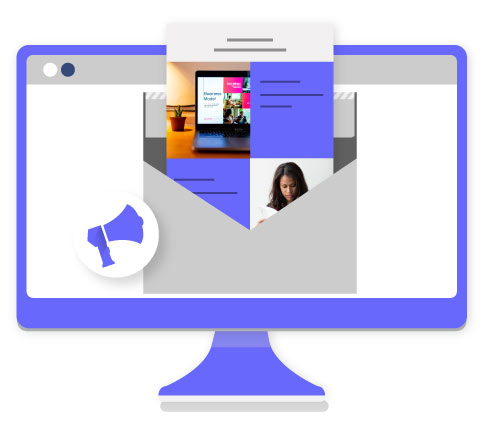 Choosing the correct email marketing software is very crucial. It will help you to communicate with the potential buyers in a better manner. Such software works automatically and sends mail at the desired time. One can choose software by jotting down the requirements of the business and comparing it with software present in the market.
Click Here to know some of the Best email marketing software
Conclusion
The topics mentioned above cover all the knowledge required for a beginner. To know more about these topics, click on the link mentioned below for every topic.