Teach the Countless Words Through Conducting Quizzes
The trend of virtual online classes has already begun; now you can test the students' vocabulary knowledge with PeppyBiz templates. The templates allow you to conduct quizzes online even if you teach from the other side of the world. You can embed the quizzes on your website or email the link of the form to the students.
As the quizzes are responsive on all the devices, students can submit the answers from any devices. Improve the language skills of the students even if you are teaching different languages. Further, they can learn how to communicate effectively using other new words and phrases. Learning a new language is fun, and quiz templates make it more joyful.
"PeppyProjects has helped us structure our team. All projects are now tested and launched a lot quicker and modifications are easier to implement."
NANDITA
SBI LIFE INSURANCE
"Great product and good support. Execution was easy and fast."
GAURAV HAZRATI
INDUSIND BANK
"Peppybiz allows us to effectively manage, monitor and deliver customer support. It provides omni channel monitoring and support at one place."
MARTAND
AXIS MUTUAL FUND
Keep Your Customers Closer & Focus on Goals With Interactive Forms
With PeppyBiz form Builder, you can shift your focus from the mundane tasks and give a vision to your long-term goals. Assure a speedy process of registration, pre-bookings, feedback, applications, orders & requests from your customers & clients.
Customize Vocabulary Quiz
The drag and drop builder allows you to drag and drop the form fields without any coding knowledge. You can either ask open-ended questions or give multiple-choice options to test their knowledge. Create quizzes that upgrade the wisdom and knowledge of the students instead of puzzling their minds.
Divide Into Different Levels
Categorize the quiz into different levels, from easy to difficult. Allow the students to try an easy level to move to the next level. It will add an engaging factor to the quiz and make them more entertaining. Turn the learning of tricky vocabulary words into easy-breezy quizzes and boost their learning.
You can either choose to show the students' answers or motivate them by showing only the right responses at the end of the quiz. They will know in their minds what's wrong and right. Let them evaluate themselves to understand how knowledgeable they are. But if you are conducting a test, give them scores anyway!
Trusted by 6000+ Customers
Best multi channel Customer Engagement Software for your business















Visitor Sessions Optimized


PeppyBiz Provides Integration With Multiple Platforms
Now you can integrate PeppyBiz with multiple platforms such as Shopify and Woocommerce and many more. Run your forms on third-party platforms and invite in more leads to attain more conversions. Enhance your brand value and achieve your goals with ease and flexibility.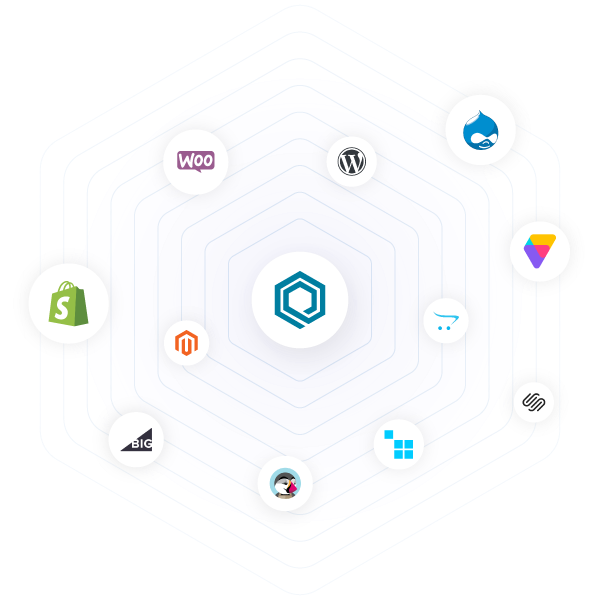 Trusted by 6000+ Ecommerce Brands
Best multi-channel Customer Engagement Software
for your eCommerce Store.
Trusted by 6000+ Ecommerce Brands
Best multi-channel Customer Engagement Softwarefor your eCommerce Store.