T-Shirt Order Form Template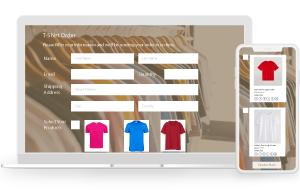 Wear The Badge Of Honour On Your Sleeves
A famous brand is not so famous if it is not selling souvenirs to the customers. The brand t-shirts are too cool and trendy to handle. But is collecting t-shirt orders as easy and cool to manage? Of Course, it can be with the help of Pepybiz form templates.
Now you are not required to create an order form in any PDF file as Our form builder does all the wonders for you. It allows you to create beautiful, creative and interactive t-shirt order forms in minutes.
Even if you are not good at thinking about inspirational ideas, You still can explore a lot from our multiple templates. Be a pro at creating highly convertible forms with us.
"PeppyProjects has helped us structure our team. All projects are now tested and launched a lot quicker and modifications are easier to implement."
NANDITA
SBI LIFE INSURANCE
"Great product and good support. Execution was easy and fast."
GAURAV HAZRATI
INDUSIND BANK
"Peppybiz allows us to effectively manage, monitor and deliver customer support. It provides omni channel monitoring and support at one place."
MARTAND
AXIS MUTUAL FUND
Keep Your Customers Closer & Focus on Goals With Interactive Forms
With PeppyBiz form Builder, you can shift your focus from the mundane tasks and give a vision to your long-term goals. Assure a speedy process of registration, pre-bookings, feedback, applications, orders & requests from your customers & clients.
Create engaging t-shirt order forms to run on all devices such as mobile phones and tablets. Be accessible to your customers wherever they are across the globe. The appearance of the form plays a pivotal role in attaining conversions. Add a natural look and imbibe a friendly tone to capture users' attention.
If you are collecting orders online, then open the customers' payment methods to complete the whole procedure. Integrate the payment gateways and channels for secure payment. Simultaneously, store the valuable data with appropriate integrations and save up your time.
Play with different colors and background themes. Create forms keeping in mind the perspective of the customers. Choose different form templates from our gallery and add images, gifs and videos. Let customers feel fun and enthralling excitement while filling up the forms. Make their order experience a carefree ride.
Trusted by 6000+ Customers
Best multi channel Customer Engagement Software for your business















Visitor Sessions Optimized


PeppyBiz Provides Integration With Multiple Platforms
Now you can integrate PeppyBiz with multiple platforms such as Shopify and Woocommerce and many more. Run your forms on third-party platforms and invite in more leads to attain more conversions. Enhance your brand value and achieve your goals with ease and flexibility.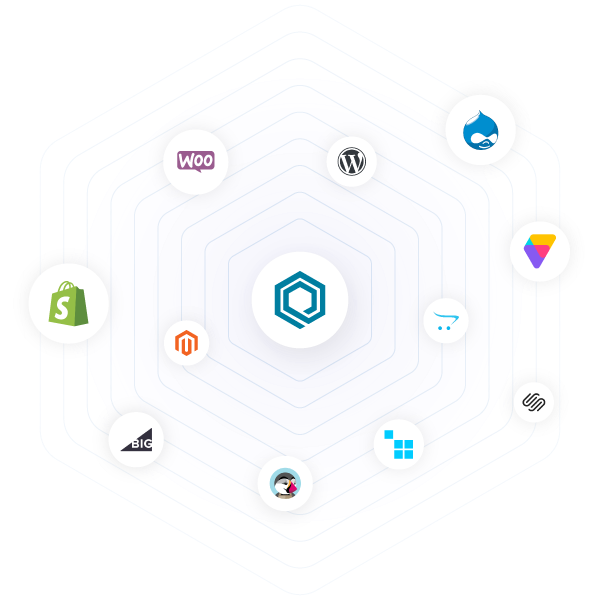 Trusted by 6000+ Ecommerce Brands
Best multi-channel Customer Engagement Software
for your eCommerce Store.
Trusted by 6000+ Ecommerce Brands
Best multi-channel Customer Engagement Softwarefor your eCommerce Store.