Supply Order Form Template
Supply Order Form Template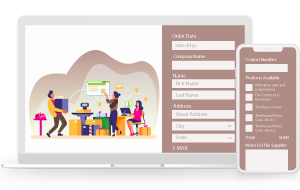 Refill The Office Supplies As and When Required
Falling short of supplies? Need to restock them? Well, here are the tools to make it easier for your staff to order items. Simultaneously, you can restock the items and do a lot more. Whether you need to manage orders or organize them, Supply order forms are at your disposal. 
Adding to it, PeppyBiz form builder eases the customization process of your forms. Choose infinite templates with specific form fields to meet your needs. Add up more fields and sort out the payment transactions within the form itself.
Let your customers feel adequate with all the resources they want in time. Keep track of all the orders and manage responses by integrating with apps.
"PeppyProjects has helped us structure our team. All projects are now tested and launched a lot quicker and modifications are easier to implement."
NANDITA
SBI LIFE INSURANCE
"Great product and good support. Execution was easy and fast."
GAURAV HAZRATI
INDUSIND BANK
"Peppybiz allows us to effectively manage, monitor and deliver customer support. It provides omni channel monitoring and support at one place."
MARTAND
AXIS MUTUAL FUND
Keep Your Customers Closer & Focus on Goals With Interactive Forms
With PeppyBiz form Builder, you can shift your focus from the mundane tasks and give a vision to your long-term goals. Assure a speedy process of registration, pre-bookings, feedback, applications, orders & requests from your customers & clients.
Be Interactive With Customers
Give a visual and interactive treat to the customers. Add videos, images, GIFs, and your brand logo to reflect on the form about who you are. Create a form that reflects the customers' choices and requirements. Make supplies along with the transactions appear much easier with the necessary calculations.
Instead of manually managing the responses in an excel spreadsheet, Connect the form with an ample number of integrations such as google sheets. Shift your precious time to other tasks that value more than just copying and pasting the data. Store the data for a longer period to evaluate in the future.
Discover Infinite Templates
Select different themes and templates to catch the attention of the customers. To make a short and concise form, you can choose the free templates or begin building the form from scratch with the form builder's help. We let you create a digital experience that lives up to you and your customers' expectations.
Trusted by 6000+ Customers
Best multi channel Customer Engagement Software for your business















Visitor Sessions Optimized


PeppyBiz Provides Integration With Multiple Platforms
Now you can integrate PeppyBiz with multiple platforms such as Shopify and Woocommerce and many more. Run your forms on third-party platforms and invite in more leads to attain more conversions. Enhance your brand value and achieve your goals with ease and flexibility.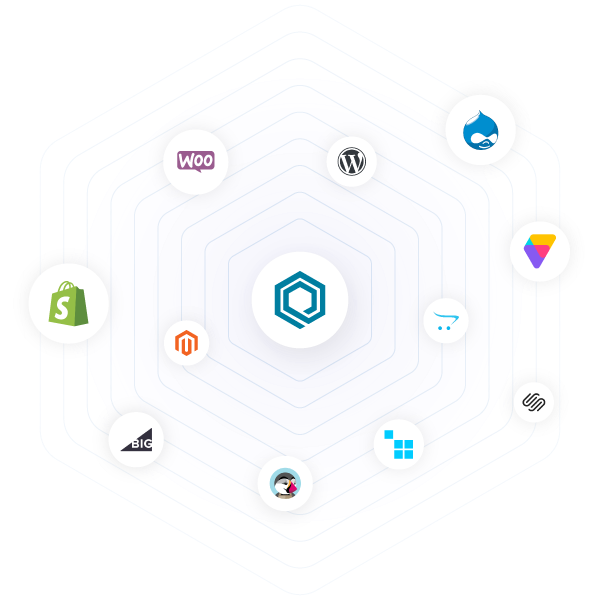 Trusted by 6000+ Ecommerce Brands
Best multi-channel Customer Engagement Software
for your eCommerce Store.
Trusted by 6000+ Ecommerce Brands
Best multi-channel Customer Engagement Softwarefor your eCommerce Store.