Soccer Registration Form Template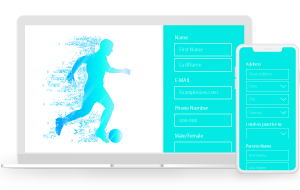 Evoke The Excitement for Your Upcoming Soccer League
Are you organizing a soccer league but facing all the issues while managing it? Then here is the key solution to all your problems. Your soccer league could be a popular one amongst the audience and invite more participants via online registration. Turn off your focus from all the messy paperwork and build engaging registration forms.
Create beautiful and enriching forms while adding fields for asking the details of participants' information, Guardians' information ( in case of a younger participant), uniform measurements, and medical information. You can add more fields as per your requirements. Collect the registration fees securely by integrating payment gateways within the form. Now focus on training participants while PeppyBiz DIY does the rest of your work.
"PeppyProjects has helped us structure our team. All projects are now tested and launched a lot quicker and modifications are easier to implement."
NANDITA
SBI LIFE INSURANCE
"Great product and good support. Execution was easy and fast."
GAURAV HAZRATI
INDUSIND BANK
"Peppybiz allows us to effectively manage, monitor and deliver customer support. It provides omni channel monitoring and support at one place."
MARTAND
AXIS MUTUAL FUND
Keep Your Customers Closer & Focus on Goals With Interactive Forms
With PeppyBiz form Builder, you can shift your focus from the mundane tasks and give a vision to your long-term goals. Assure a speedy process of registration, pre-bookings, feedback, applications, orders & requests from your customers & clients.
Remember, if you're holding a big tournament, you need to record every bit-size details of the participants. To make the saving process much easier, you can integrate the PeppyBiz forms with Google sheets tools. All your responses will be automatically sent to the tools and stay there for a longer span.
Apart from storing all the participants' details, you can track and manage all the participants' responses. You can connect PeppyBiz forms with numerous integrations and tools to automate the responses, send the emails, process the payment via various channels, and much more. It is panoramic software.
You can turn on the alerts to receive all the new responses from the participants. At the same time, you can store email addresses and other information to send them later on further details about the event. You can organize anything and everything in regards to the team organization and boost your team spirit.
Trusted by 6000+ Customers
Best multi channel Customer Engagement Software for your business















Visitor Sessions Optimized


PeppyBiz Provides Integration With Multiple Platforms
Now you can integrate PeppyBiz with multiple platforms such as Shopify and Woocommerce and many more. Run your forms on third-party platforms and invite in more leads to attain more conversions. Enhance your brand value and achieve your goals with ease and flexibility.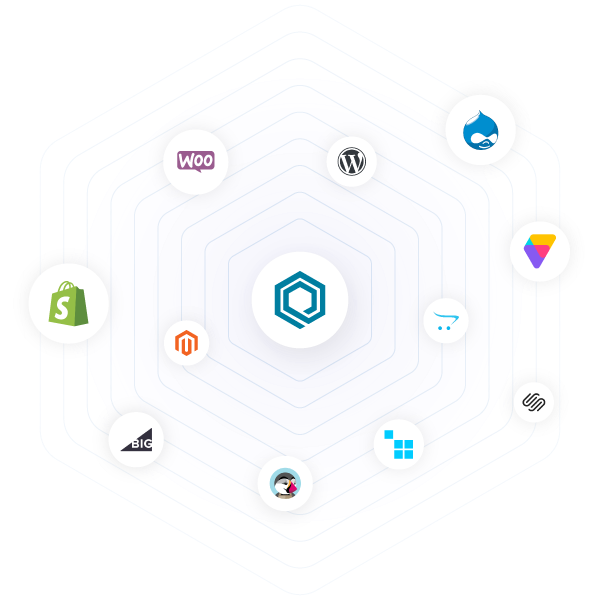 Trusted by 6000+ Ecommerce Brands
Best multi-channel Customer Engagement Software
for your eCommerce Store.
Trusted by 6000+ Ecommerce Brands
Best multi-channel Customer Engagement Softwarefor your eCommerce Store.