Seminar Registration Form Template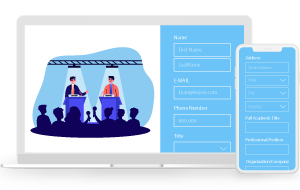 Increase The Engagement Levels for Your Online Seminars
Are you organizing an event online or in-person?PeppyBiz simple registration form templates allow your participants to apply for it in a few seconds. You can have auto-fill options for filling up the necessary details such as name, phone number, address, etc. Render details about your seminar and ask for the academic information if you require any.
We have free templates to customize and add up form fields to give a positive impression. Keep the forms interactive and raise the participants' engagement levels with apt videos, images, and Gifs. The tailor-made forms can come to your rescue anytime to invite more and more responses.
"PeppyProjects has helped us structure our team. All projects are now tested and launched a lot quicker and modifications are easier to implement."
NANDITA
SBI LIFE INSURANCE
"Great product and good support. Execution was easy and fast."
GAURAV HAZRATI
INDUSIND BANK
"Peppybiz allows us to effectively manage, monitor and deliver customer support. It provides omni channel monitoring and support at one place."
MARTAND
AXIS MUTUAL FUND
Keep Your Customers Closer & Focus on Goals With Interactive Forms
With PeppyBiz form Builder, you can shift your focus from the mundane tasks and give a vision to your long-term goals. Assure a speedy process of registration, pre-bookings, feedback, applications, orders & requests from your customers & clients.
Getaway With The Paperwork
Make the registration process simpler and more flexible without the need of creating any paperwork. Save the application form responses' all in one place and integrate it with other tools and apps. The data will be automatically sent to the google sheets. Your seminar is already on the go with all the preparations.
Get In Touch With Attendees
Apart from gathering the details in the forms, it is essential to follow-up with the participants for any last-minute changes. Access the new applications and notifications by turning up the alerts on. Stay in touch with the attendees by providing the latest updates, offers, and deals on their contact details for more indulgence.
Specify Details About Seminar
You must be organizing your seminar with a specific agenda. Whether it is about the job fairs, building communication skills, or confidence levels amongst your colleagues. You can add up fields asking them to rate their strengths and weaknesses to focus on common questions in the seminar. Lay details about the breaks in the sessions.
Trusted by 6000+ Customers
Best multi channel Customer Engagement Software for your business















Visitor Sessions Optimized


PeppyBiz Provides Integration With Multiple Platforms
Now you can integrate PeppyBiz with multiple platforms such as Shopify and Woocommerce and many more. Run your forms on third-party platforms and invite in more leads to attain more conversions. Enhance your brand value and achieve your goals with ease and flexibility.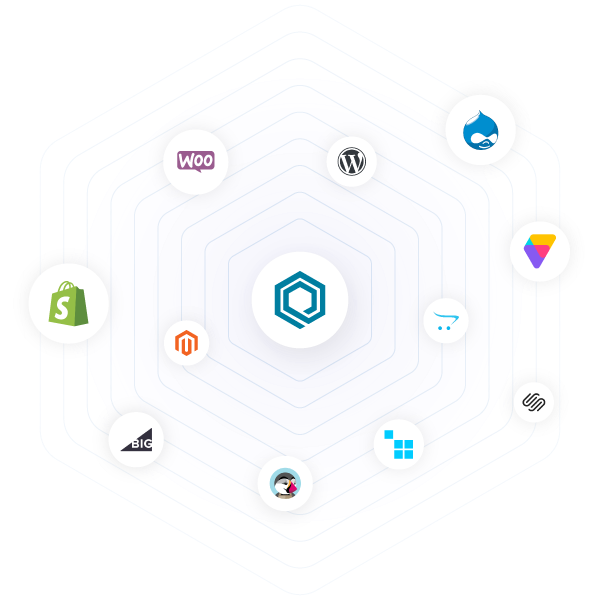 Trusted by 6000+ Ecommerce Brands
Best multi-channel Customer Engagement Software
for your eCommerce Store.
Trusted by 6000+ Ecommerce Brands
Best multi-channel Customer Engagement Softwarefor your eCommerce Store.