School Registration Form Template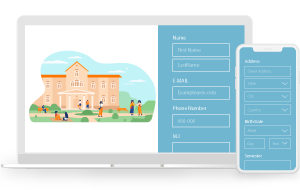 Ease Up School Registration Process In Digital World
Registration for schools sounds such a complex and lengthy process for the students as well as the administrators. Collecting all the information, including a list of paper documents and proof validations- all this messes up the registration process. Now, the digital world has changed the whole scenario with registration forms submission shifting online.
To make the process less cumbersome, Peppybiz has come up with a customized form builder to create registration forms. Gather all the needed information, such as students' and guardians' details. In case students migrate to other schools, you can collect the previous history and secure them with appropriate integrations for the students' records.
"PeppyProjects has helped us structure our team. All projects are now tested and launched a lot quicker and modifications are easier to implement."
NANDITA
SBI LIFE INSURANCE
"Great product and good support. Execution was easy and fast."
GAURAV HAZRATI
INDUSIND BANK
"Peppybiz allows us to effectively manage, monitor and deliver customer support. It provides omni channel monitoring and support at one place."
MARTAND
AXIS MUTUAL FUND
Keep Your Customers Closer & Focus on Goals With Interactive Forms
With PeppyBiz form Builder, you can shift your focus from the mundane tasks and give a vision to your long-term goals. Assure a speedy process of registration, pre-bookings, feedback, applications, orders & requests from your customers & clients.
Ask The Essential Details
You do not have to fill your forms with a lot of questions. Ask what is inevitable and mandatory, such as the students' name, class, or subjects. Once you gather the information, the work shifts to your administration team to further register the students for the upcoming academic year. Automate the responses to coordinate amongst officials.
Modify the fields and alignments of the form with the drag and drop options. Add the logo of your school and address the students as per your school requirements. If your school provides education only to the younger students, then specify the same. Add relevant details, such as the website address, to let students find everything they need at hand.
Begin Registrations At Time
Registrations shall be open from a few months before the beginning of the academic year. Specify all the details for the final closure of your registrations. Embed the forms on the landing page of your website. Consequently, users can look up all the school prospectus and contact you in case of any queries.
Trusted by 6000+ Customers
Best multi channel Customer Engagement Software for your business















Visitor Sessions Optimized


PeppyBiz Provides Integration With Multiple Platforms
Now you can integrate PeppyBiz with multiple platforms such as Shopify and Woocommerce and many more. Run your forms on third-party platforms and invite in more leads to attain more conversions. Enhance your brand value and achieve your goals with ease and flexibility.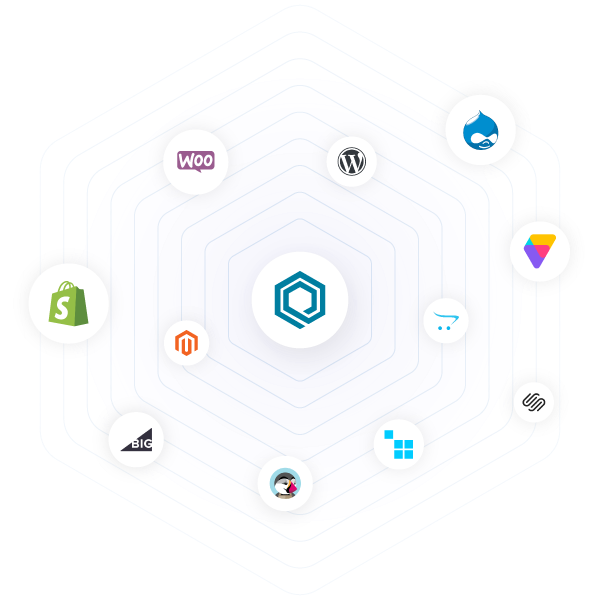 Trusted by 6000+ Ecommerce Brands
Best multi-channel Customer Engagement Software
for your eCommerce Store.
Trusted by 6000+ Ecommerce Brands
Best multi-channel Customer Engagement Softwarefor your eCommerce Store.