Restaurant Feedback Form Template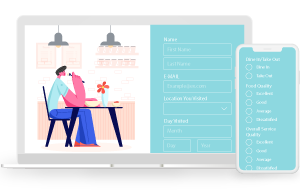 Increase The Customers Queue To Uplift Your Restaurant
Unlike formal feedback forms, restaurant feedback forms could be a blend of formal and casual themes. If you are a restauranteur, you must be daily thriving on many food orders from customers. Collecting feedback in such scenarios becomes essential to check on the customers' opinions about your services.
You can check out the peppy feedback form templates at PeppyBiz to gather sound feedback. Add up your creative streaks and customize as per your restaurant's ambience. Keep on inviting your customers to your restaurants repeatedly by working on the responses, you collect via the forms. 
"PeppyProjects has helped us structure our team. All projects are now tested and launched a lot quicker and modifications are easier to implement."
NANDITA
SBI LIFE INSURANCE
"Great product and good support. Execution was easy and fast."
GAURAV HAZRATI
INDUSIND BANK
"Peppybiz allows us to effectively manage, monitor and deliver customer support. It provides omni channel monitoring and support at one place."
MARTAND
AXIS MUTUAL FUND
Keep Your Customers Closer & Focus on Goals With Interactive Forms
With PeppyBiz form Builder, you can shift your focus from the mundane tasks and give a vision to your long-term goals. Assure a speedy process of registration, pre-bookings, feedback, applications, orders & requests from your customers & clients.
You might skip asking your customers' feedback, but it plays an important role even if you are working well. Ask them about the add ons you can inculcate in your menu. Get useful insights on creating a new menu that aligns with customers' choices. Add incentives such as discounts to bring the customers back.
Once you collect the responses, integrate them with the apps to evaluate your progress. You can manage the responses by creating categories for common information. Watch out your improvement over a while. Compare the rise in the customers you now have with what you had in the past.
Add Customers to Email List
Use the feedback forms as a marketing tool to enhance the customer experience and bring in more loyal customers. Add up your field in the forms and ask the customers if they want to join your mailing list. Increase your subscribers and mail them newsletters, blogs to turn them into loyal customers.
Trusted by 6000+ Customers
Best multi channel Customer Engagement Software for your business















Visitor Sessions Optimized


PeppyBiz Provides Integration With Multiple Platforms
Now you can integrate PeppyBiz with multiple platforms such as Shopify and Woocommerce and many more. Run your forms on third-party platforms and invite in more leads to attain more conversions. Enhance your brand value and achieve your goals with ease and flexibility.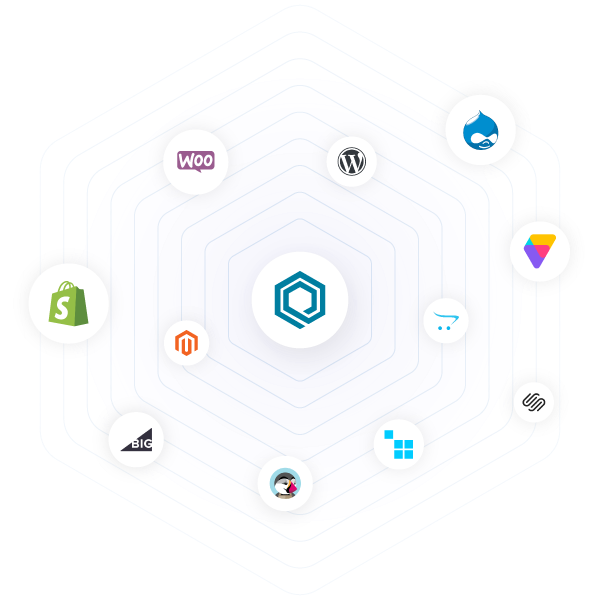 Trusted by 6000+ Ecommerce Brands
Best multi-channel Customer Engagement Software
for your eCommerce Store.
Trusted by 6000+ Ecommerce Brands
Best multi-channel Customer Engagement Softwarefor your eCommerce Store.