Contact With the Right Agents at the Right Time
Sell the property which a customer dreams of. A property is just a brick of walls until it is turned into a home by its efforts. Don't sell properties but give your customers a roof where they can grow and evolve. Allow them to sell their ancestral homes at great deals. You look after their growth, and PeppyBiz form templates look after yours.
The real estate contact form templates are well-furnished and gather all the seller's details, type of property, and the reasons to sell. Along with the necessary information, allow the customers to opt for the best time to contact you. The seamless integrations enable customers to connect with you instantly and seal the deal.
"PeppyProjects has helped us structure our team. All projects are now tested and launched a lot quicker and modifications are easier to implement."
NANDITA
SBI LIFE INSURANCE
"Great product and good support. Execution was easy and fast."
GAURAV HAZRATI
INDUSIND BANK
"Peppybiz allows us to effectively manage, monitor and deliver customer support. It provides omni channel monitoring and support at one place."
MARTAND
AXIS MUTUAL FUND
Keep Your Customers Closer & Focus on Goals With Interactive Forms
With PeppyBiz form Builder, you can shift your focus from the mundane tasks and give a vision to your long-term goals. Assure a speedy process of registration, pre-bookings, feedback, applications, orders & requests from your customers & clients.
Real estate includes both selling and buying your properties. Make sure you give prospective customers a personal experience with a warm and friendly tone. You can use our templates and add up images and the houses' visuals before they meet the agents personally.
Turn Enquiries Into Real Deals
Save up the time in managing the queries all by yourself with meaningful integrations. Redirect the queries to the right agents so that they can speed up the process of handing over the keys and signing the leases. CRM systems allow you to sort out and segment your data in minutes.
You could have responses from both the buyers and sellers; there shall be disparities in both forms. You can customize the questions and add logic jumps for the same to provide them a personalized experience. Manage all the queries and data by sending them directly to tools such as google sheets.
Trusted by 6000+ Customers
Best multi channel Customer Engagement Software for your business















Visitor Sessions Optimized


PeppyBiz Provides Integration With Multiple Platforms
Now you can integrate PeppyBiz with multiple platforms such as Shopify and Woocommerce and many more. Run your forms on third-party platforms and invite in more leads to attain more conversions. Enhance your brand value and achieve your goals with ease and flexibility.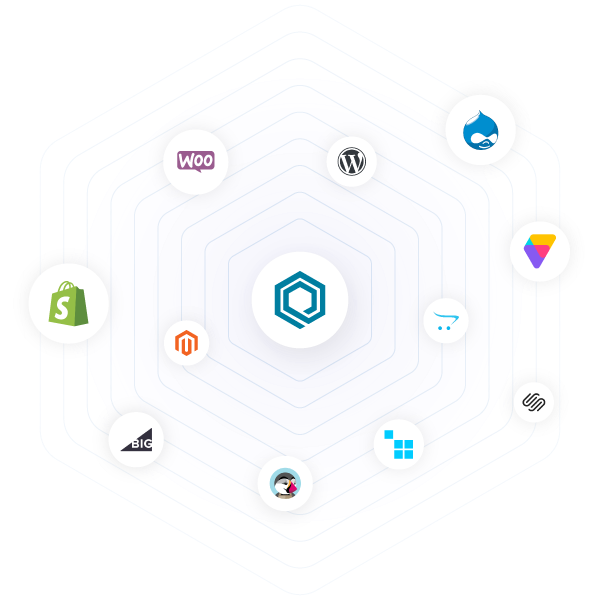 We'll get you going in a matter of minutes