Product Order Form Template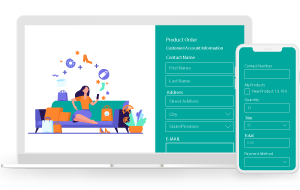 Boost Sales For Products To Enhance Brand Value
Enrich your sales goals with our expert product form templates. Evoke interests amongst the customers towards your products, prompt them to buy and order them. Boosting sales already takes all your hard work; why shall the form creation be that tough?
Fasten up the process of ordering products with the captivating bunch of customized templates. Be creative and innovative without thinking much but only implementing the themes we offer. Customizable themes, integration with other apps, communication automation, and a lot more!
Begin now with our form builder and get higher form responsive rates to kickstart your customer journey. Create and run forms on your website.
"PeppyProjects has helped us structure our team. All projects are now tested and launched a lot quicker and modifications are easier to implement."
NANDITA
SBI LIFE INSURANCE
"Great product and good support. Execution was easy and fast."
GAURAV HAZRATI
INDUSIND BANK
"Peppybiz allows us to effectively manage, monitor and deliver customer support. It provides omni channel monitoring and support at one place."
MARTAND
AXIS MUTUAL FUND
Keep Your Customers Closer & Focus on Goals With Interactive Forms
With PeppyBiz form Builder, you can shift your focus from the mundane tasks and give a vision to your long-term goals. Assure a speedy process of registration, pre-bookings, feedback, applications, orders & requests from your customers & clients.
A fascinating form always says a thousand words without you speaking for it. Customization is not just a feature but the crux of form creation. You can add as many fields as you want that aligns with your brand requirements. Display clear images of your products to inform users of what they may buy.
Integrate the forms with different softwares to remove the unnecessary processes. Manage and restore all the data regarding customers' orders via integrations. Simultaneously, get notified of all the new orders and keep your team informed about the same via automating all the organization's communication.
Collect orders from the customers shall include giving a hassle-free order experience from the customers' side. Payment options are often the place where users find glitches to complete an order. Now, form builder makes the process much easier by letting you integrate payment gateways within the form.
Trusted by 6000+ Customers
Best multi channel Customer Engagement Software for your business















Visitor Sessions Optimized


PeppyBiz Provides Integration With Multiple Platforms
Now you can integrate PeppyBiz with multiple platforms such as Shopify and Woocommerce and many more. Run your forms on third-party platforms and invite in more leads to attain more conversions. Enhance your brand value and achieve your goals with ease and flexibility.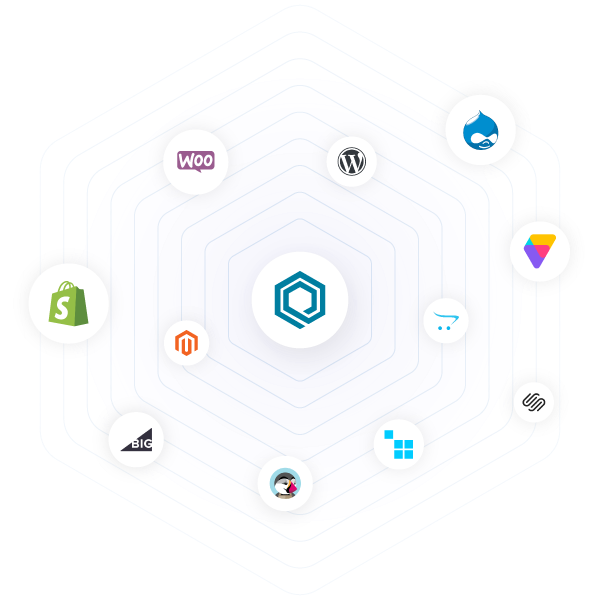 Trusted by 6000+ Ecommerce Brands
Best multi-channel Customer Engagement Software
for your eCommerce Store.
Trusted by 6000+ Ecommerce Brands
Best multi-channel Customer Engagement Softwarefor your eCommerce Store.