Product Feedback Survey Template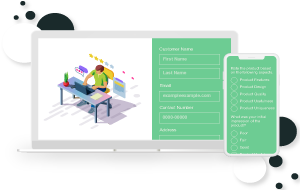 Get Feedback To Raise Quotient Of Customer Loyalty
Allow Your Customers To Speak Up About What They Felt About Your Product. Did It Provide Them An Enriching Experience? Was It Good Enough To Turn Off All The Problems Of Your Customers? Know It All Through Product Feedback Survey Templates. Remember, If You Get Good Feedback, You Do Not Only Earn Revenues But Customers' Loyalty.
If You Are Launching A New Product, You Can Ask For Suggestions. Getting Positive Feedback Can Make Your Next Launch Already A Hit Amongst The Customers. Also, The Existing Customers Would Love To Share Their Feedback With Their Friends And Relatives. Bang On, You Get Some Good Testimonials And Prospective Customers
"PeppyProjects has helped us structure our team. All projects are now tested and launched a lot quicker and modifications are easier to implement."
NANDITA
SBI LIFE INSURANCE
"Great product and good support. Execution was easy and fast."
GAURAV HAZRATI
INDUSIND BANK
"Peppybiz allows us to effectively manage, monitor and deliver customer support. It provides omni channel monitoring and support at one place."
MARTAND
AXIS MUTUAL FUND
Keep Your Customers Closer & Focus on Goals With Interactive Forms
With PeppyBiz form Builder, you can shift your focus from the mundane tasks and give a vision to your long-term goals. Assure a speedy process of registration, pre-bookings, feedback, applications, orders & requests from your customers & clients.
Peppybiz Survey Templates Give You The Freedom To Customize The Surveys By Adding Visuals And Images. You Can Add The Product Images And Your Logo To The Survey To Get More Recognition. We Simplify Everything For Your Brand To Rise And Shine Amongst The Other Brands And Competitors.
Embed The Surveys Anywhere
You Can Create, Customize And Embed The Surveys On Your Site. No, You Do Not Need To Undergo Technical Training To Upgrade The Skills. We Generate A Simple Code, And You Simply Have To Copy And Paste The Survey Link On The Websites And Social Media. Your Customers Can Answer From Any Device.
Product Feedback Surveys Provide You All The Insights You Need To Plan New Products, Grow Your Business And Stand Face To Face With Your Competitors. Whether You Are Creating Software Or Launching A New Scheme, Our Product Feedback Survey Templates Allow You To Boost Your Competitiveness And Cherish Your Customers.
Trusted by 6000+ Customers
Best multi channel Customer Engagement Software for your business















Visitor Sessions Optimized


PeppyBiz Provides Integration With Multiple Platforms
Now you can integrate PeppyBiz with multiple platforms such as Shopify and Woocommerce and many more. Run your forms on third-party platforms and invite in more leads to attain more conversions. Enhance your brand value and achieve your goals with ease and flexibility.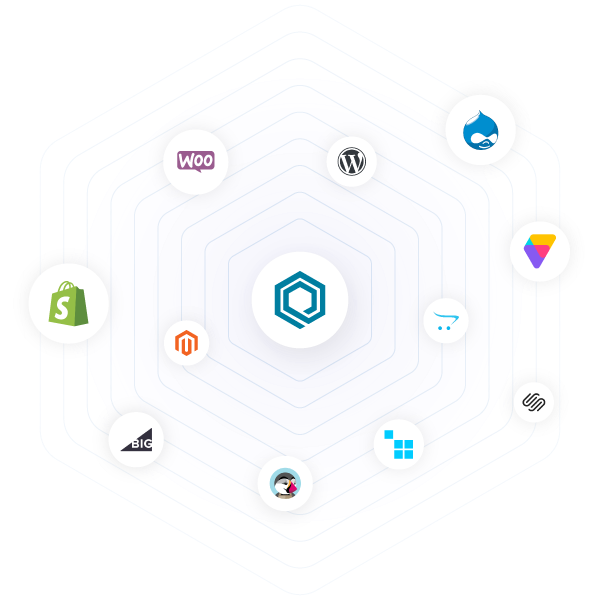 Trusted by 6000+ Ecommerce Brands
Best multi-channel Customer Engagement Software
for your eCommerce Store.
Trusted by 6000+ Ecommerce Brands
Best multi-channel Customer Engagement Softwarefor your eCommerce Store.