Presentation Feedback Form Template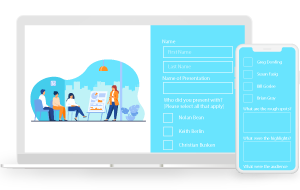 Voice Out Your Opinions and Feedbacks Out Louder
Feedbacks are the great source of collecting information and opinions of your customers, employees and the public in general. They help you in improvising your strategies and your working environment as a whole. But you must be concise and transparent as to what feedback you want to collect, which will ultimately help you gain better results. 
Presentation feedback forms allow you to know the attendees' opinions, resulting in better understanding amongst yourself and making your organization a better place to work. Let us simplify your work by presenting you with the fine collection of presentation feedback form templates. Build forms and customize as per your creative skills!
"PeppyProjects has helped us structure our team. All projects are now tested and launched a lot quicker and modifications are easier to implement."
NANDITA
SBI LIFE INSURANCE
"Great product and good support. Execution was easy and fast."
GAURAV HAZRATI
INDUSIND BANK
"Peppybiz allows us to effectively manage, monitor and deliver customer support. It provides omni channel monitoring and support at one place."
MARTAND
AXIS MUTUAL FUND
Keep Your Customers Closer & Focus on Goals With Interactive Forms
With PeppyBiz form Builder, you can shift your focus from the mundane tasks and give a vision to your long-term goals. Assure a speedy process of registration, pre-bookings, feedback, applications, orders & requests from your customers & clients.
Add Personal Touch to Forms
Show your gratitude to the attendees of the presentation. Wouldn't it be cool to add your humour and wits to make the form less formal? It will enhance the employees' comfort level, and they could come up with their genuine feedback of the presentation. Let them know who you are at the core.
The responses you gather shall never go in vain but must be used as a source of motivation to do better as a presenter. You can integrate the forms with form assessment software to pinpoint your weaknesses. Let the responses not pull you down but raise your work frequencies more and more.
Customize the form as per your convenience by adding relevant fields. Add a comment box to allow the attendees to add their additional comments which they cannot pour out in the questions you asked. These added insights will add value to your net presentation and will let you come on the same page as employees.
Trusted by 6000+ Customers
Best multi channel Customer Engagement Software for your business















Visitor Sessions Optimized


PeppyBiz Provides Integration With Multiple Platforms
Now you can integrate PeppyBiz with multiple platforms such as Shopify and Woocommerce and many more. Run your forms on third-party platforms and invite in more leads to attain more conversions. Enhance your brand value and achieve your goals with ease and flexibility.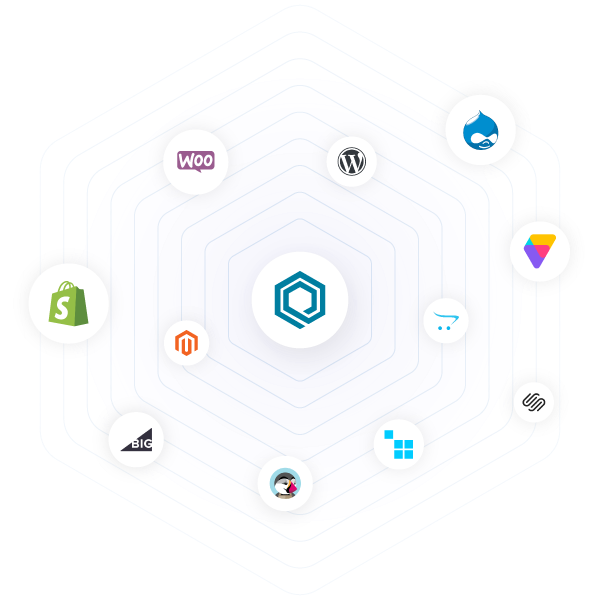 Trusted by 6000+ Ecommerce Brands
Best multi-channel Customer Engagement Software
for your eCommerce Store.
Trusted by 6000+ Ecommerce Brands
Best multi-channel Customer Engagement Softwarefor your eCommerce Store.
We'll get you going in a matter of minutes