New Customer Registration Form Template
Catch The Full Attention of Your Prospective Leads
The primary aim to uplift your brand is to turn up the sales volume; it can only be possible if you can collect leads faster. If we say the process of lead collection is as simple as walking a few miles away, would you believe it? PeppyBiz templates allow you to do so. You can now engage prospective customers with your brand much easier.
With the PeppyBiz form builder, you can now access different themes, integrations, and catchy widgets. All these features enable you to create forms and engage visitors in minutes. You can gather all of their details, ask for their feedback, and link social media buttons to allow users to invite in more referrals.
"PeppyProjects has helped us structure our team. All projects are now tested and launched a lot quicker and modifications are easier to implement."
NANDITA
SBI LIFE INSURANCE
"Great product and good support. Execution was easy and fast."
GAURAV HAZRATI
INDUSIND BANK
"Peppybiz allows us to effectively manage, monitor and deliver customer support. It provides omni channel monitoring and support at one place."
MARTAND
AXIS MUTUAL FUND
Keep Your Customers Closer & Focus on Goals With Interactive Forms
With PeppyBiz form Builder, you can shift your focus from the mundane tasks and give a vision to your long-term goals. Assure a speedy process of registration, pre-bookings, feedback, applications, orders & requests from your customers & clients.
If you are just a startup, it becomes difficult to collect leads as people hardly know about you. Now you can establish your brand value and fetch the attention of more customers through these templates. Create a memorable experience for your prospective leads through forms. Add your brand logos, captive background themes, and develop trust.
Catch the attention of the prospective leads by showing your strengths. You can experiment with various tools, themes, and customization features to make a mark in users' minds. Here your forms are your marketing tools. How would you like to present yourself in front of leads? Maybe through a tempting deal!!!! Then go for it and grab the leads.
The easiest way to pull the customers is to make your forms turn into interaction. Ask what their interests are and what services do they feel attracted to. Assure them that you will take care of their needs with some special discounts and offers. Grow your database through CRM integrations and categorize them as per their choices.
Trusted by 6000+ Customers
Best multi channel Customer Engagement Software for your business















Visitor Sessions Optimized


PeppyBiz Provides Integration With Multiple Platforms
Now you can integrate PeppyBiz with multiple platforms such as Shopify and Woocommerce and many more. Run your forms on third-party platforms and invite in more leads to attain more conversions. Enhance your brand value and achieve your goals with ease and flexibility.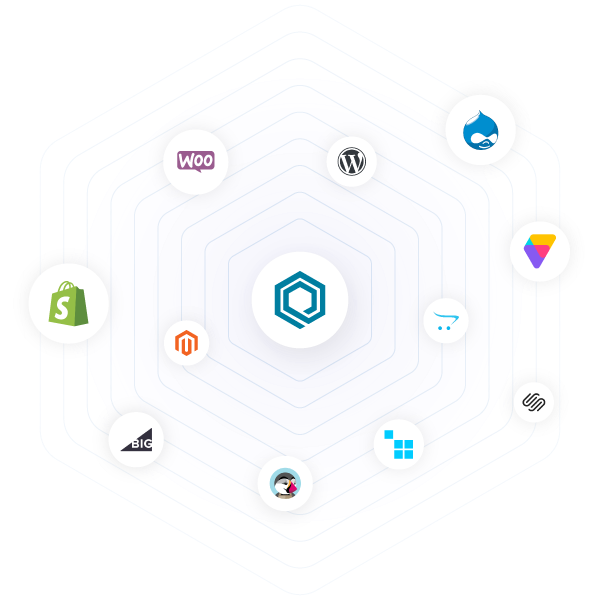 We'll get you going in a matter of minutes